"I'm not going to lie to you, that was sad." That's Andrew Lincoln lamenting the impending death of his show son Carl to Entertainment Weekly. Rick and Carl have grown in tandem since Season 1, and that bond has made for one of the strongest relationships in the show to date.
It's already known that Carl's swan song will come during The Walking Dead's Mid-Season Premiere on February 25th, when he succumbs to his walker bite. The episode, which has a extended runtime, will deviate from previous major character deaths by spending the majority of the episode giving Chandler Riggs' character a proper goodbye. "The beautiful thing is it's what we rarely do in our show — we actually give the opportunity for a goodbye," Lincoln told EW. "It was unusual in that regard. Usually, things happen and people are ripped from you in this world that we inhabit. Thankfully, there was some sense of catharsis on this one, because we got to leave it all out on the screen."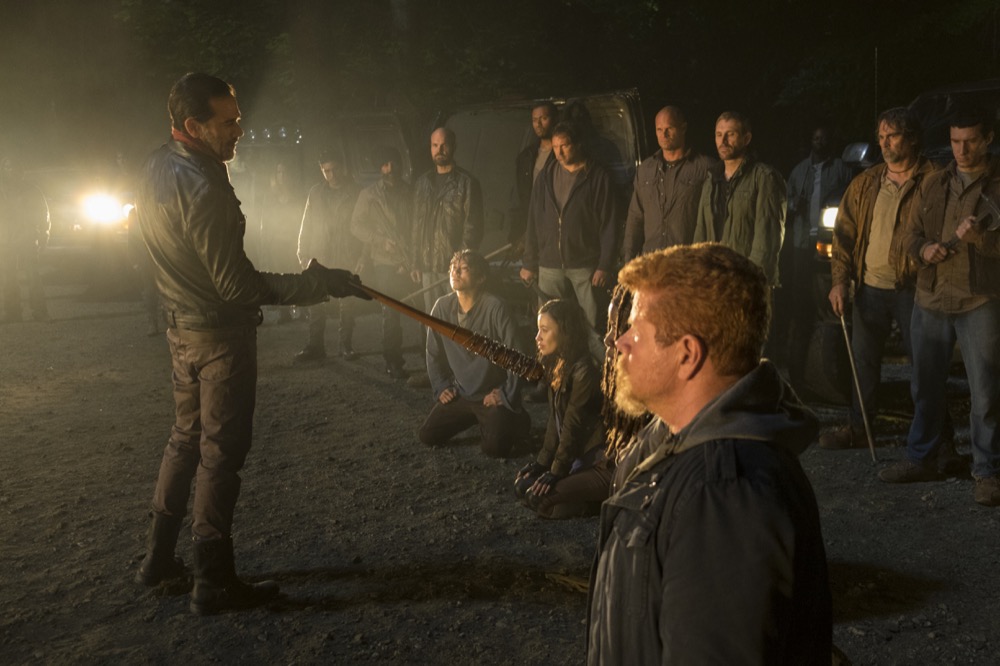 It's true – in the case of the last few major deaths (Sasha, Glenn, Abe, Noah, Beth, etc) a main character was killed expeditiously and the rest of the group was forced to immediately acclimate to the fallout. However, Carl's protracted death will still leave an emotional imprint on the show. "It's a very sad farewell," Lincoln explained to Entertainment Weekly. "And a farewell that I never thought would happen. Neither did most of the rest of the cast, I would imagine." Norman Reedus echoed the sentiment when he told EW, "I always thought Chandler would be the last man standing, to be honest."
Carl's death in the show might be one of the biggest deviations from the comics, where Carl is still alive 50 issues after All Out War. "As soon as it happened, all bets were off," Andrew Lincoln told Entertainment Weekly in a separate interview. "Because there had been a certain sense, I think, over the last couple of years, that people would go, 'Oh, we are much more associated with the comic book.' I think that the general thrust of the story was always going to be based upon that with a couple of deviations or inversions or twists or replacements in one character taking that story and this one taking that. But this is unchartered waters for the show."
---
The Walking Dead return on AMC Sunday, February 25th at 9PM.