The back half of The Walking Dead Season 9 will deal with the most dangerous villains our group has ever faced – The Whisperers. After getting teased in Episode 906, fans finally got to see the people who wear walker skin over their up close. Unfortunately, their arrival meant Jesus' death, and if the comics are any indication, Jesus won't be their first victim.
Danai Gurira, whose character Michonne witnessed these baddies up close in the Mid-Season Finale, exclusively told Us Weekly, "The Whisperers are a little harder to see coming…They're a very new type of threat, and they bring a whole new type of issue to the floor that we've definitely never dealt with before."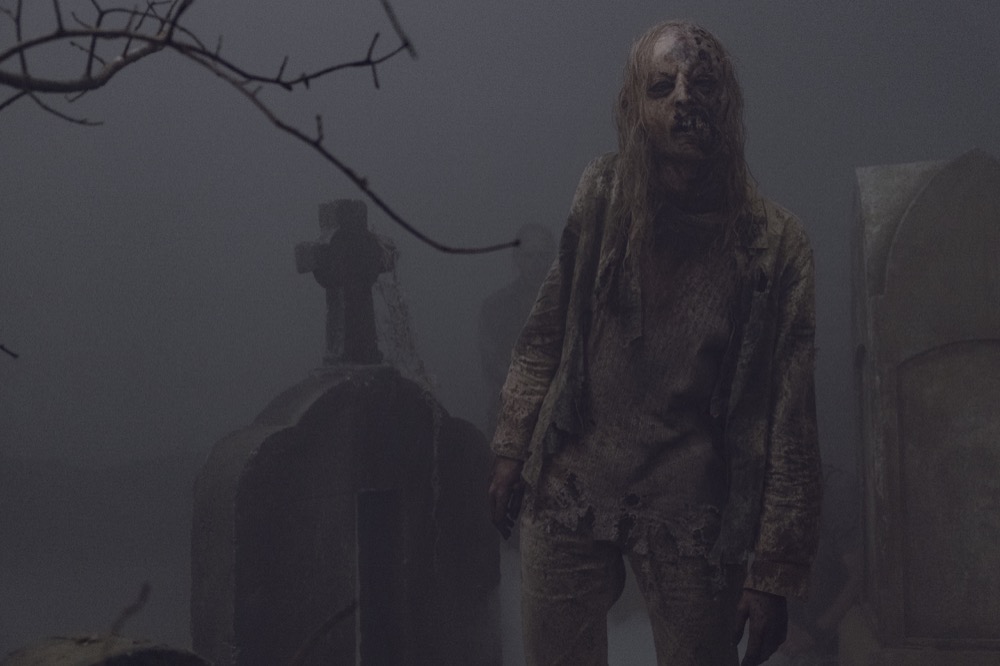 It's true, unlike The Governor and Negan, the Whisperers blend in with the world around them. They don't need barbed wire-wrapped bats or tanks, they just sneak up on you. "It's not just one dude doing one thing, Gurira explained. "It's a very different experience we're engaged in." We won't give too much away from the comics, so if you want more teases of the Whisperers then check out the trailer for back half of The Walking Dead Season 9 below.
---
Catch the rest of the story over at Us Weekly! The Walking Dead returns Sunday, February 10th, 2019 at 9PM and Monday, February 11th in some international markets. Are YOU excited for The Whisperers?