The Walking Dead Season 9 Premiere remixed a lot of major comic storylines into one of the most epic season openers to date. Let's dive into the ways the premiere compared to the comics.
---
The Time Jump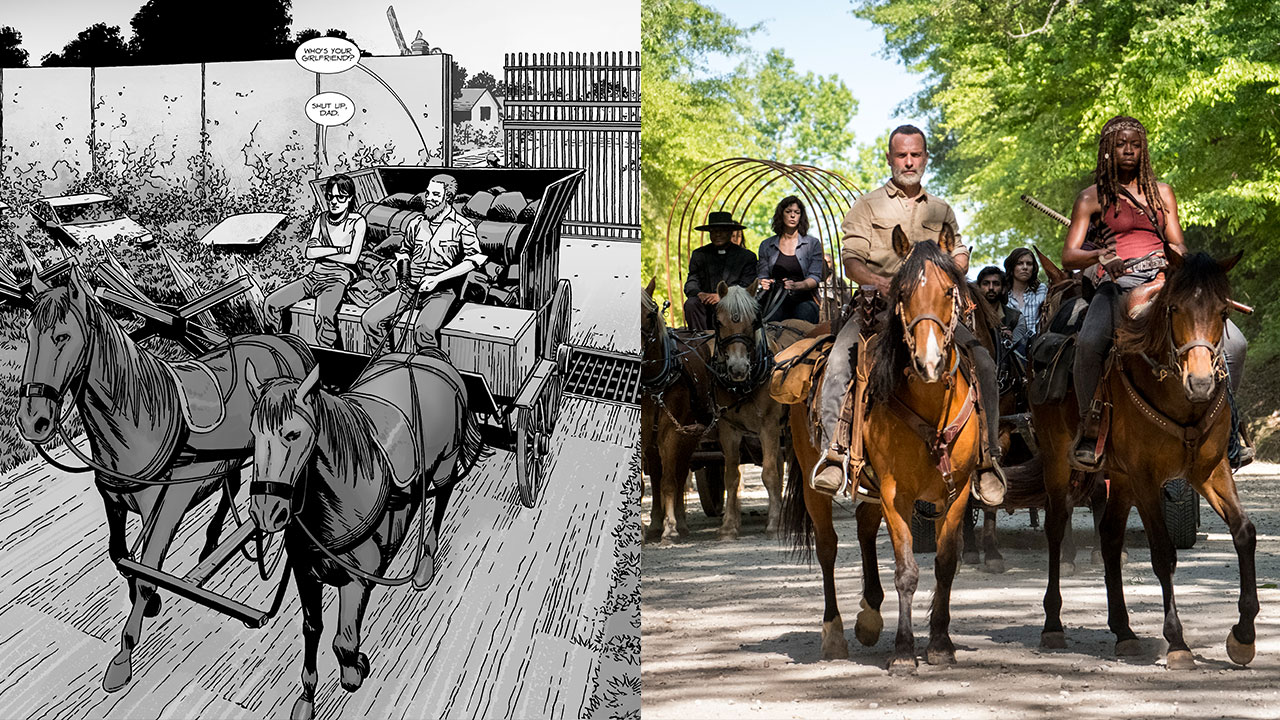 The post-All Out War time jump caused a lot of changes in both the show and comic.
SHOW: Time skipped ahead a year and a half following All Out War's conclusion and a lot changed. Maggie used Georgie's plans to build a more sustainable Hilltop while establishing trade routes between the other allied communities. She also finally had her baby (more on that in a second). Additionally, new characters were introduced, The Sanctuary got a new leader, Carol and Ezekiel made it official, Maggie won an election over Gregory, and the transportation became more primitive.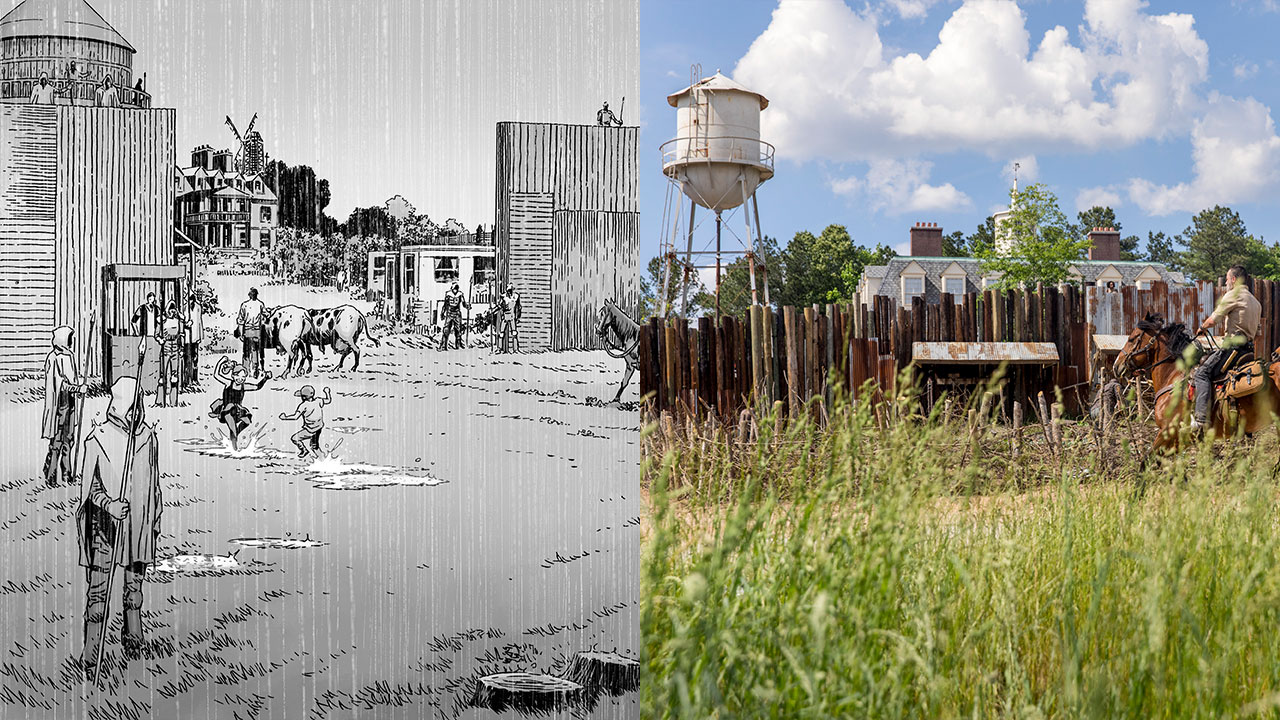 COMICS: The time jump in the comics actually skipped ahead around three years past All Out War. Here are some of the changes that happened: Carl aged into a teenager, Maggie gave birth to baby Hershel, communities became more sustainable, and Rick Grimes started looking like an old man. Carl's death on the show continues to be one of the biggest differences between mediums.
The first post-time jump scene in the comics actually included the introduction to Magna and her group, but we'll get to them later this season. Also, Gregory doesn't hold an election in the comics, Maggie just takes Hilltop from him outright after briefly siding with Negan. This time period in the comics was called "A New Beginning" (it's the name of the episode), and it's clear that even though the show doesn't advance as far as the comics, nearly everyone's getting a fresh start.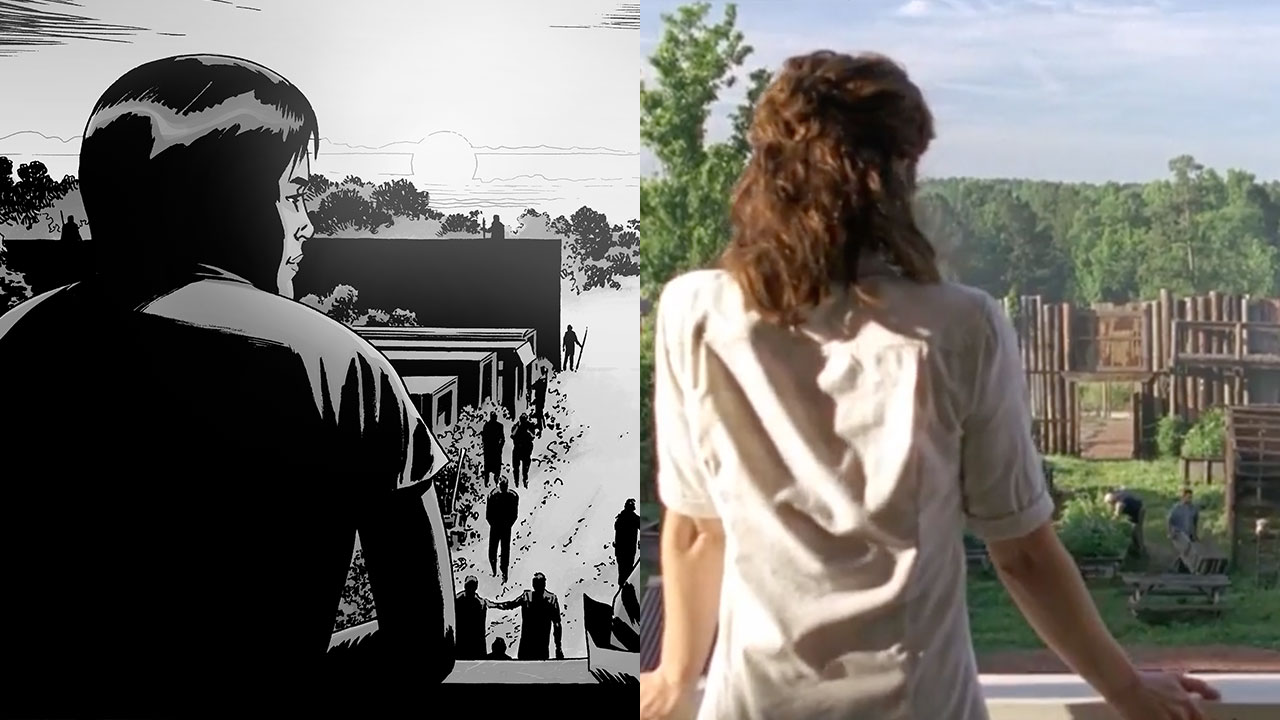 ---
Baby Hershel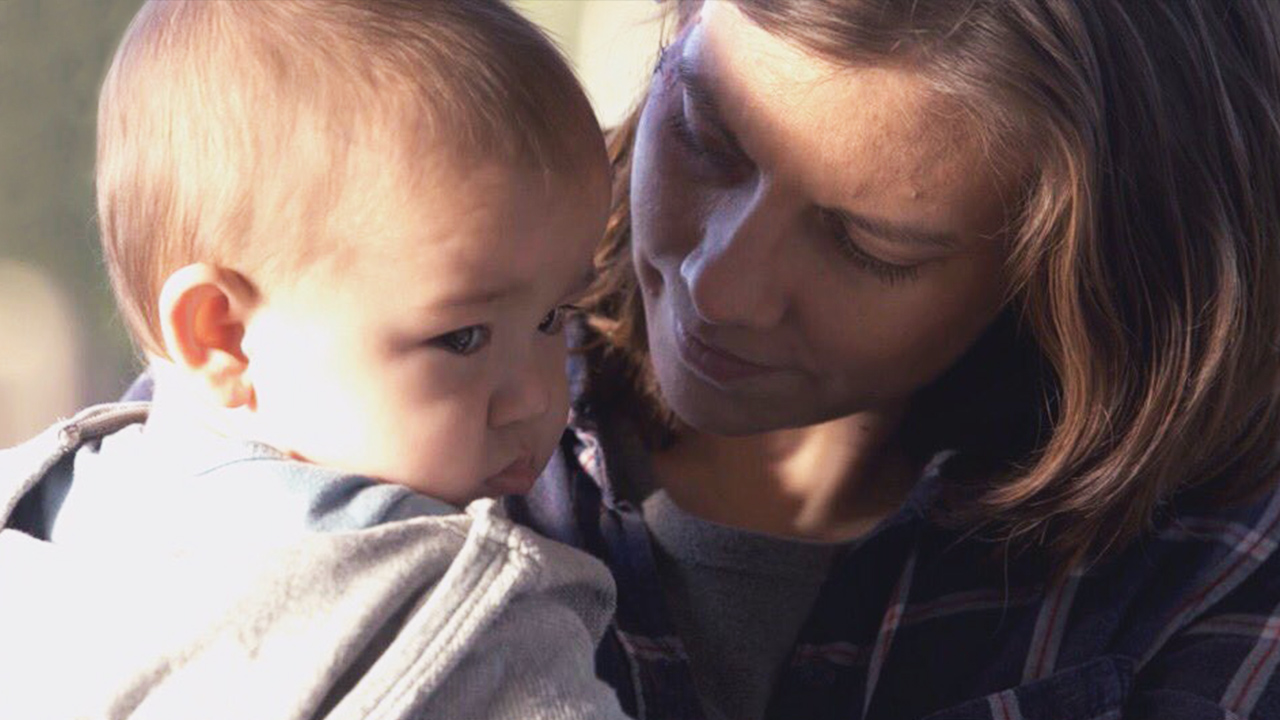 Maggie's long-awaited pregnancy finally happened…during the time jump.
SHOW: We first meet baby Hershel following the time skip after what seemed like an endless pregnancy for Maggie. Unlike the comics, Hershel Jr. is more of a baby than his comic counterpart.
COMICS: We're also initially introduced to Hershel Jr. after the time skip (Issue 130). But since the time period lasted longer in the comics, Hershel Jr. is slightly older than the show (he can even talk a little). Currently, Hershel Jr. is still alive 50 issues later but hasn't had much of a storyline.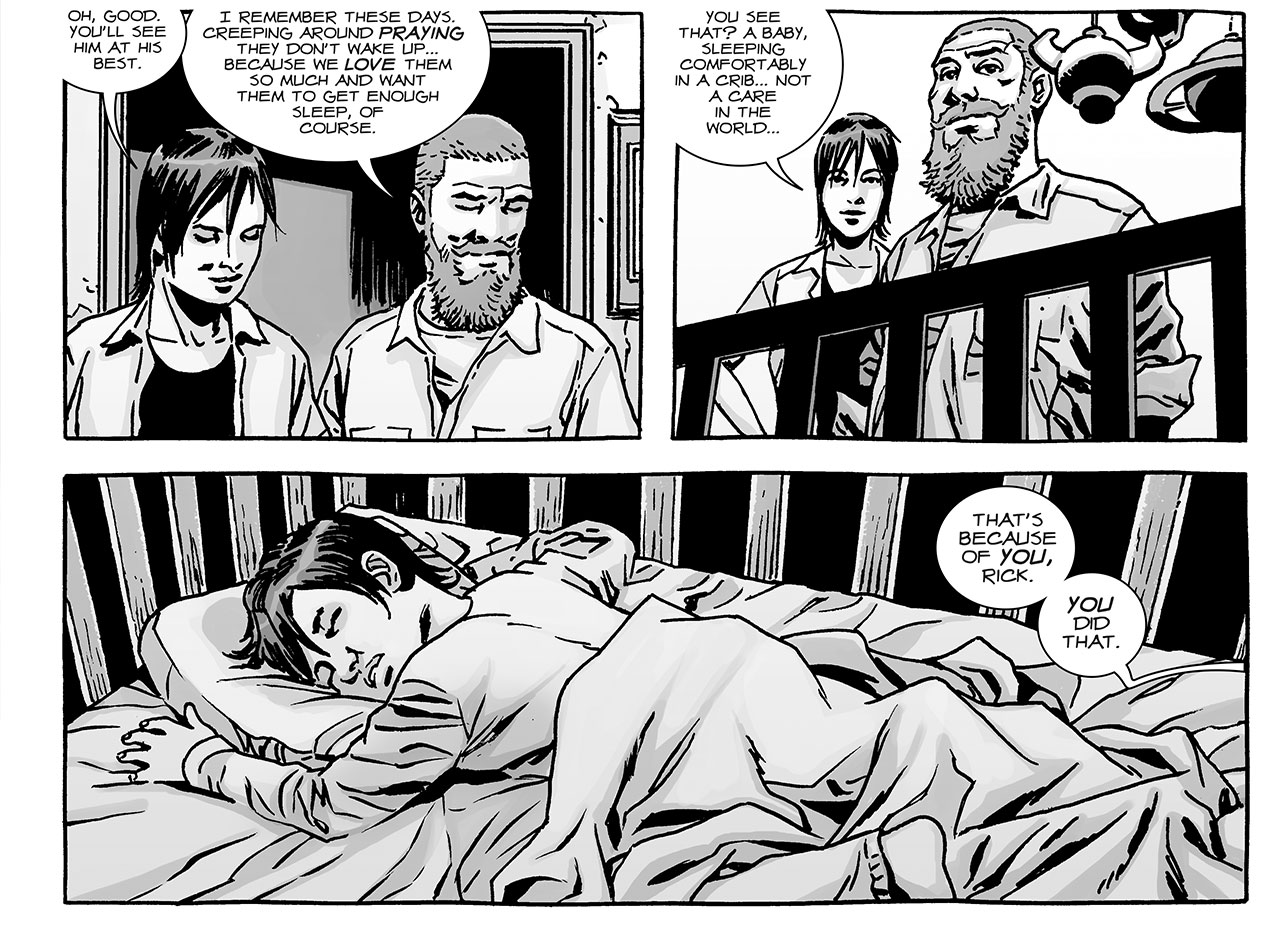 ---
Ken and Marco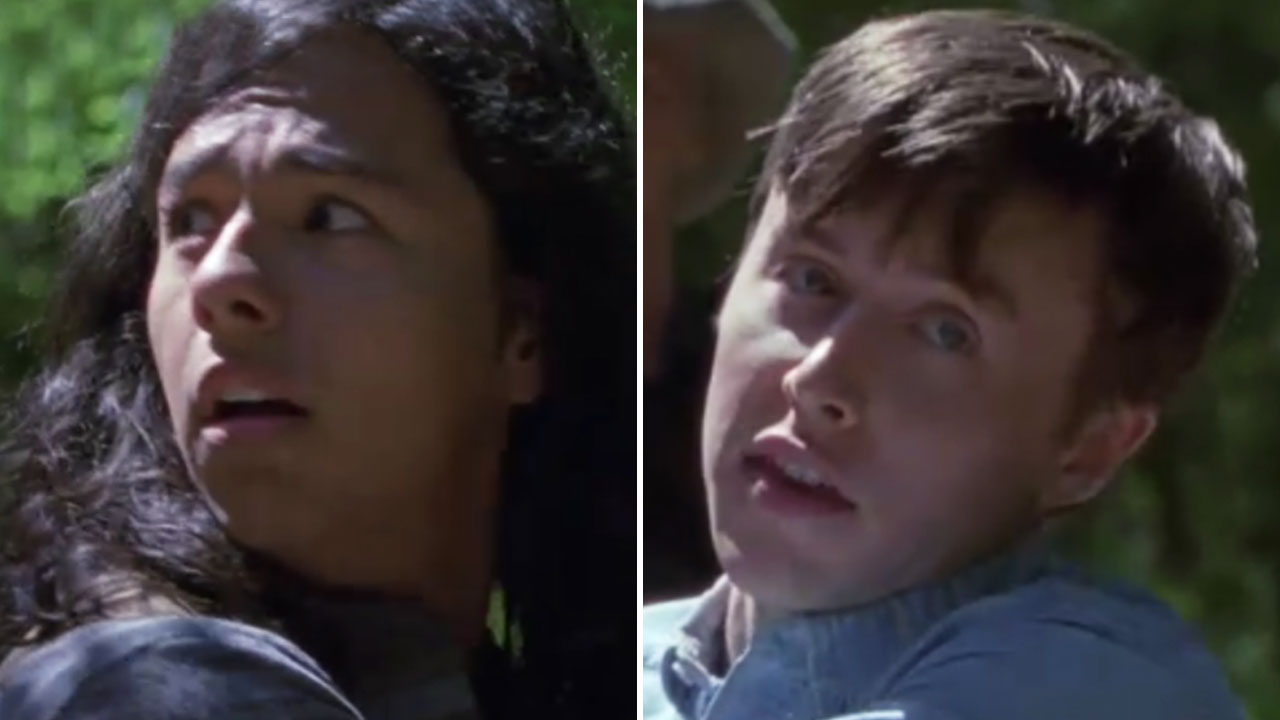 Comic characters Ken and Marco were both (briefly) introduced in the premiere episode. Although they share a name, both characters are a bit different than the source material counterparts (especially Ken).
SHOW: Ken and Marco accompany our main characters on a major supply mission to a museum in Washington D.C. All we know so far is that they're both residents of Hilltop. Ken is the "quiet" and "kind-hearted" son of Tammy and Earl while Marco's story is currently unknown. After retrieving the wagon and plow from the museum, they quickly get stuck in mud and surrounded by walkers.
Marco (smartly) tells the horses to get while Ken (foolishly) tries to cut the other horses free. Unfortunately, Ken gets bit with the quickness and Maggie has to put him down. Welp, so much for that comic character. Later, the Hilltop holds a funeral for their fallen friend and Gregory uses the loss to convince Earl to attempt to kill Maggie in retaliation. More on that later.
COMICS: None of the museum/carriage scenes happen in the comics – so here's what does happen: First of all, Ken lasts so much longer in the source material. Also, he isn't Tammy and Earl's son (in the comics Tammy's married to a man named Morton but again, we'll circle back to that soon). Like the show, Ken and Marco ARE close friends who show up at Hilltop during the time jump. And Ken does eventually die (as we all do), but it's at the hand of the Whisperers, not a walker. Although there IS a funeral for him in the comics, it's part of a massive funeral following a devastating attack by The Whisperers. Here are Ken and Marco after a brutal mission and then a scene from the mass funeral.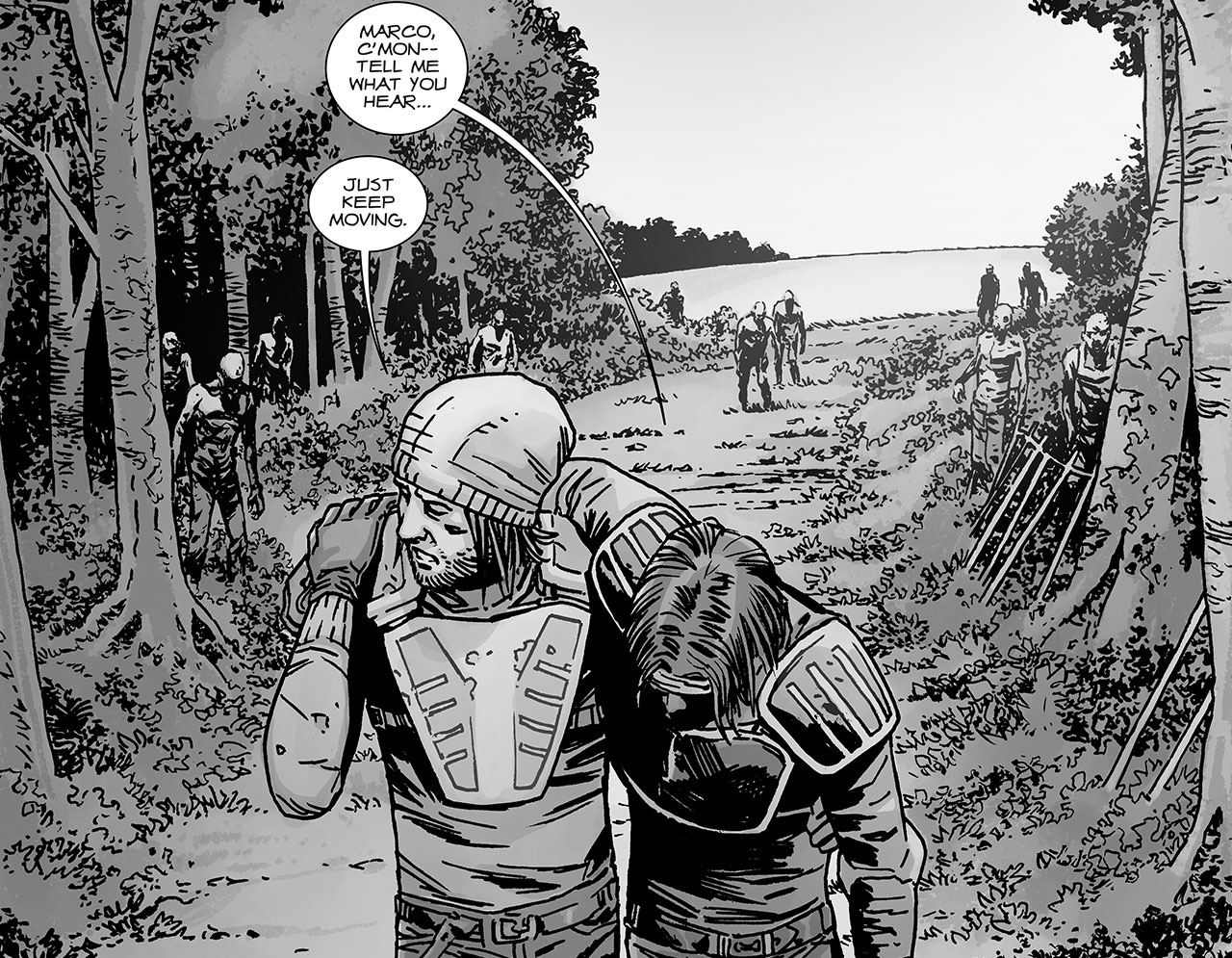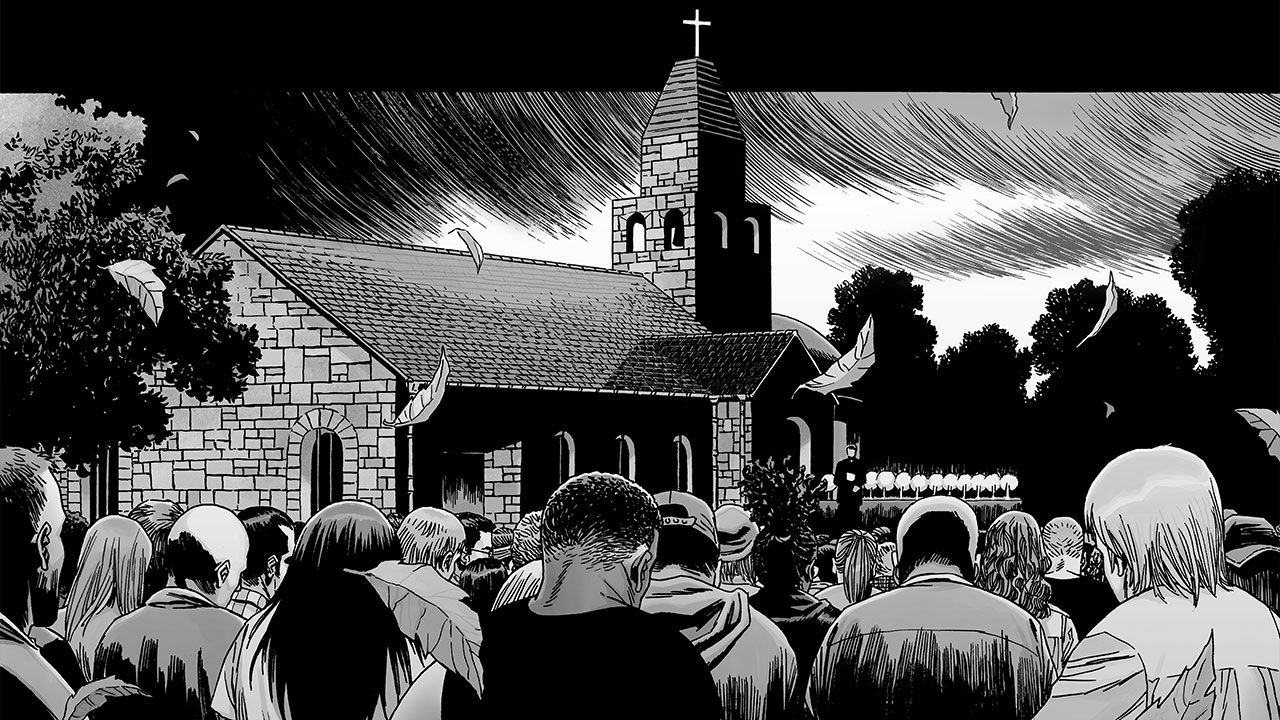 ---
Rick & Maggie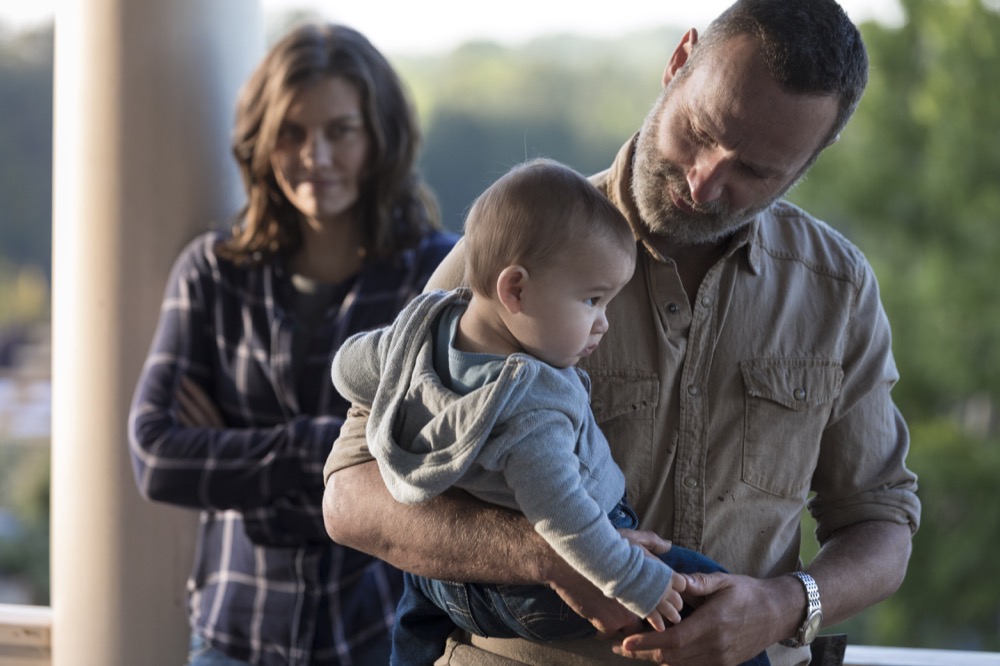 SHOW: After his mission to D.C. and Sanctuary, Rick and Michonne finally make their way to Hilltop. Rick plays with Hershel, meets with Maggie, and argues with her over their so-called obligations to assist the Saviors (aka the people that murdered their friends). Rick says they need to help and Maggie reminds him that they surrendered after All Out War…letting them survive should suffice.
COMICS: Michonne left the group during the time jump (which was covered in a standalone Michonne-themed Telltale Game) so it was Rick Carl who arrived at Hilltop. Also, Rick's meeting with Maggie was way less tense in the comics. Although Maggie and Rick do eventually come to blows (literally), they're friendly at this point. In fact, they both relish in their community's successes. The problems they had with the bridge and Sanctuary were unique to the show.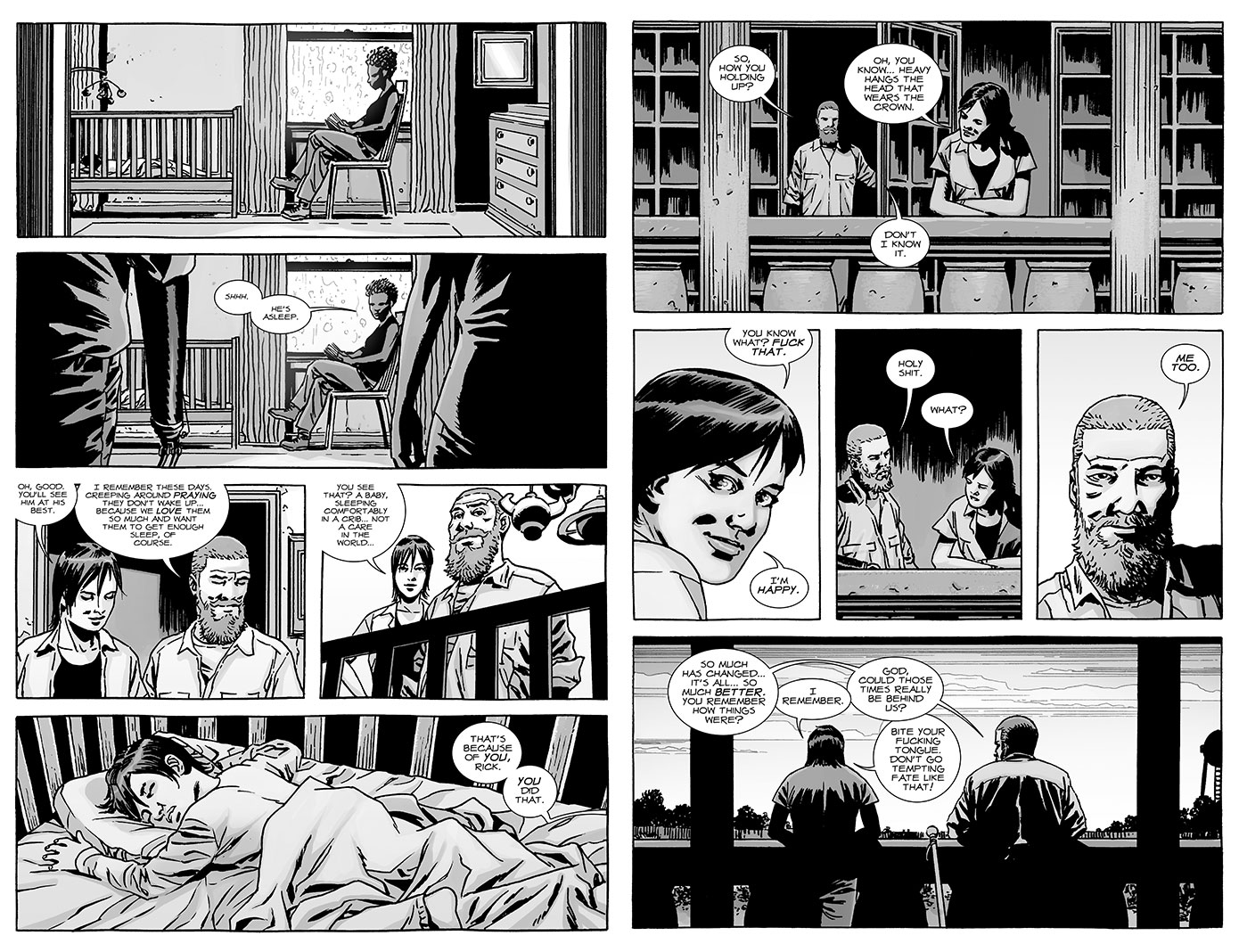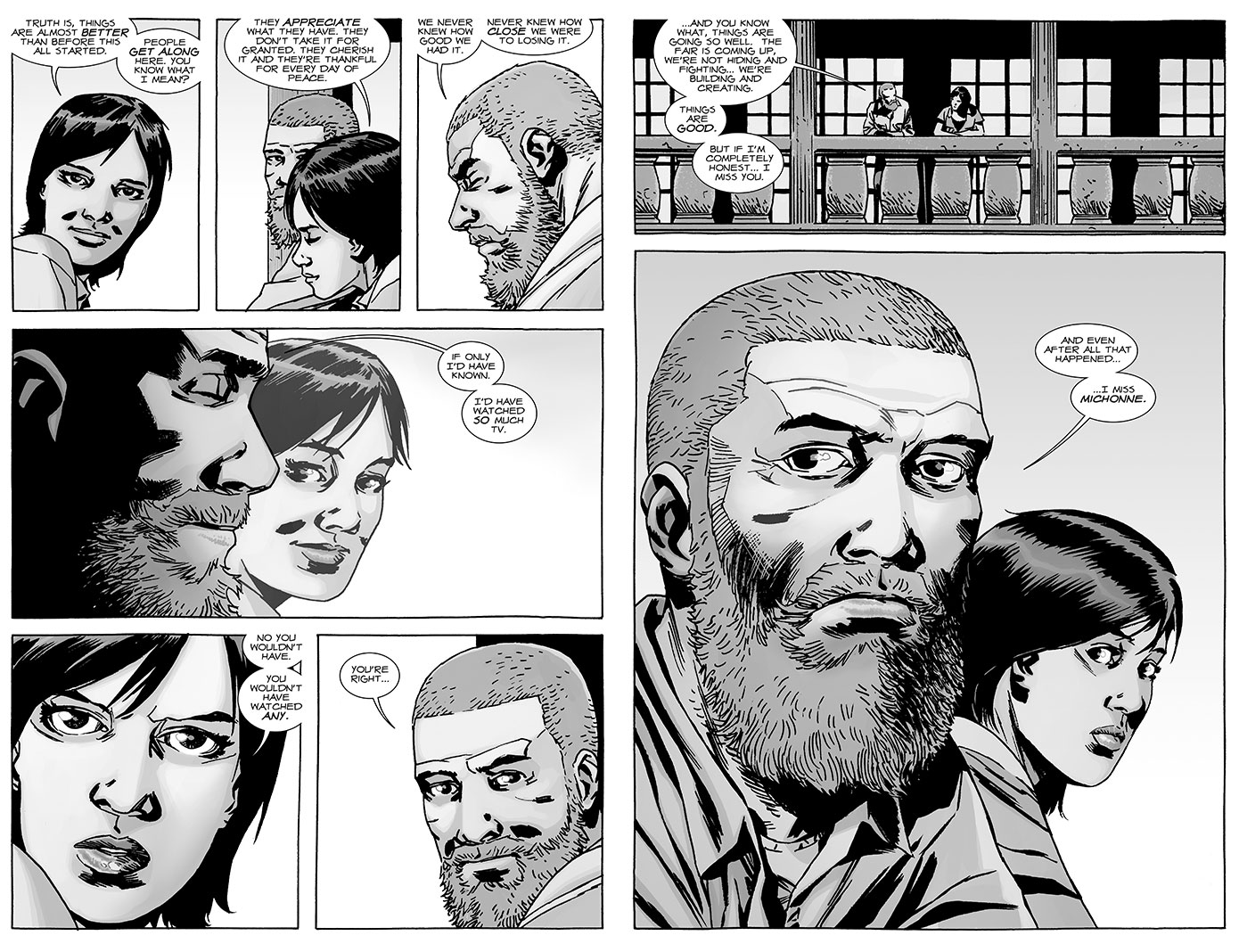 ---
Tammy & Earl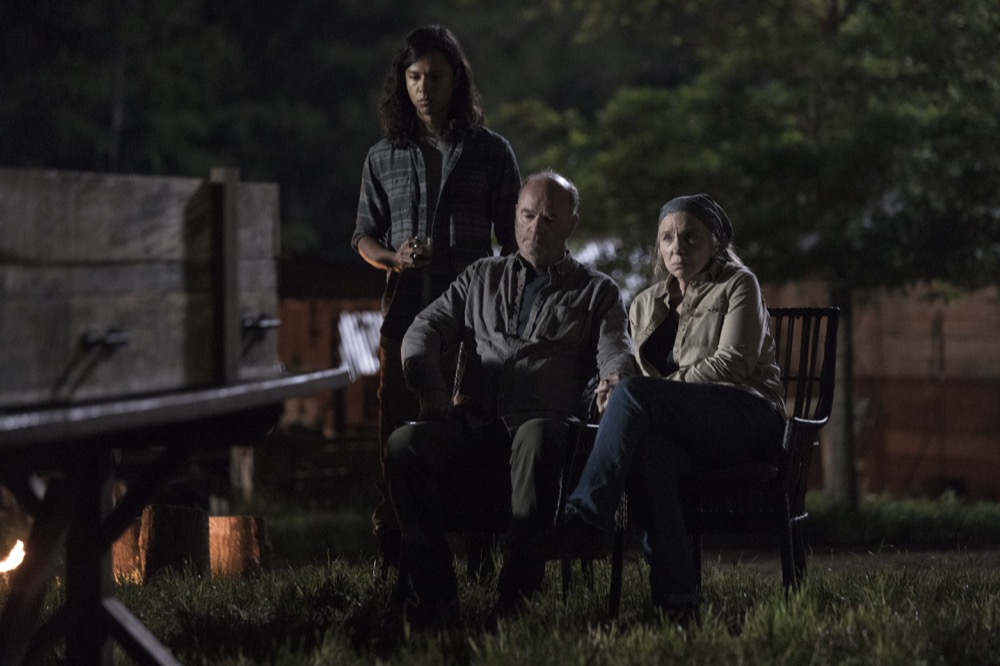 Tammy and Earl were two notable new character introduced in the Premiere. Let's break down how they compared to their comic counterparts:
SHOW: Personality wise, the show version of Tammy is spot on…Brett Butler really nails it. Her family is another story. In the show Tammy is married to Earl, who is essentially a combination of comic characters Morton (Tammy's husband in the comics) and Earl (the town blacksmith). The Earl we get in the show resembles Morton from the comics more than Earl, especially considering how he allows Gregory to get to him. Unique to the show is the death of their son Ken, who as we mentioned is not their son in the comics.
COMICS: First introduced in Issue 135, Tammy Rose and Morton Rose are an old ornery married couple who live at Hilltop with their son Brandon. They're mostly notorious for calling on Maggie to bring #JusticeForBrandon after Carl whooped their son's ass after he and his friend attacked Sophia (yes, that Sophia, who's still alive in the comics). Maggie eventually relents and (temporarily) throws Carl in jail for nearly killing their boy. Although Carl was no Ken, their emotions were reflected in the show.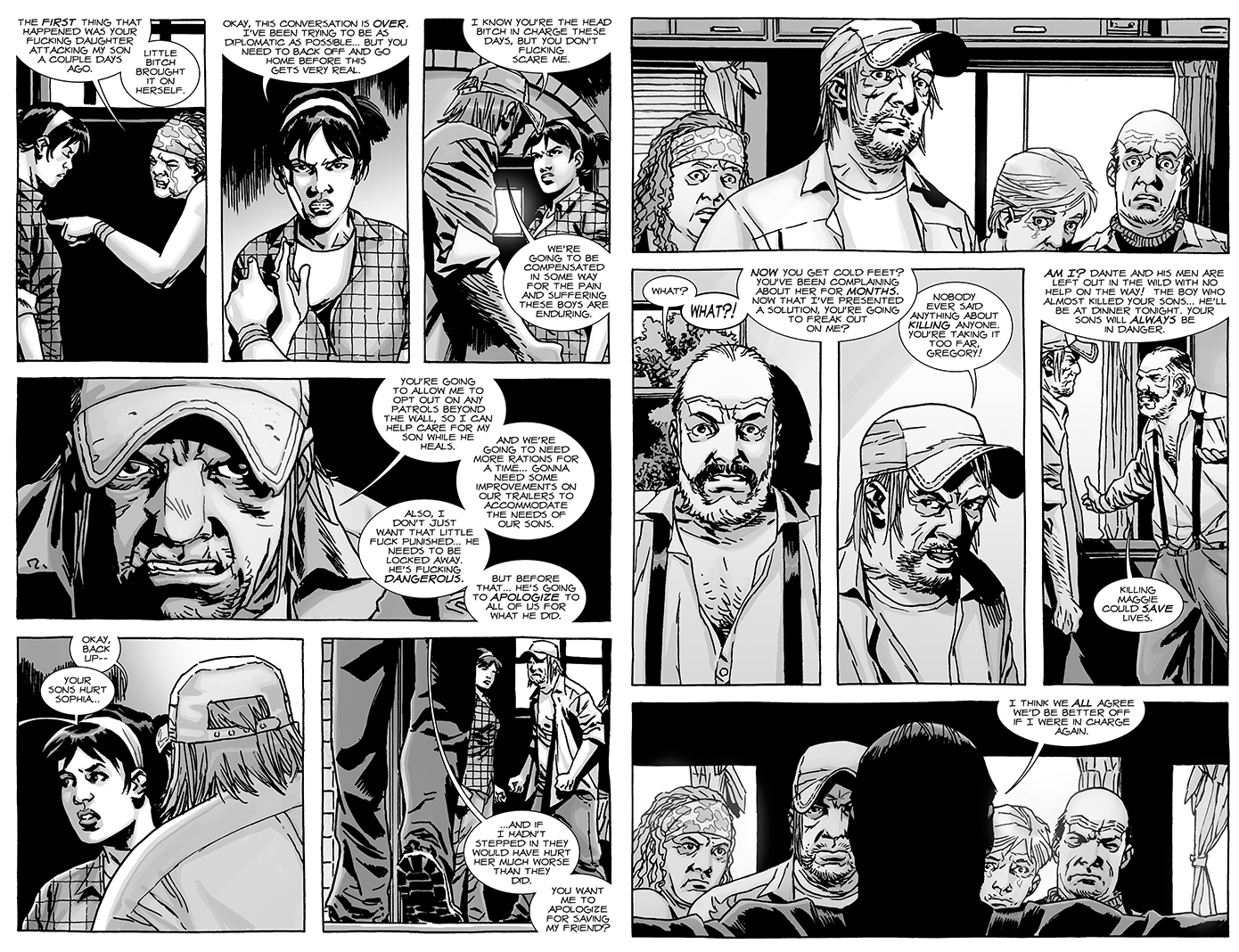 ---
Gregory's Betrayal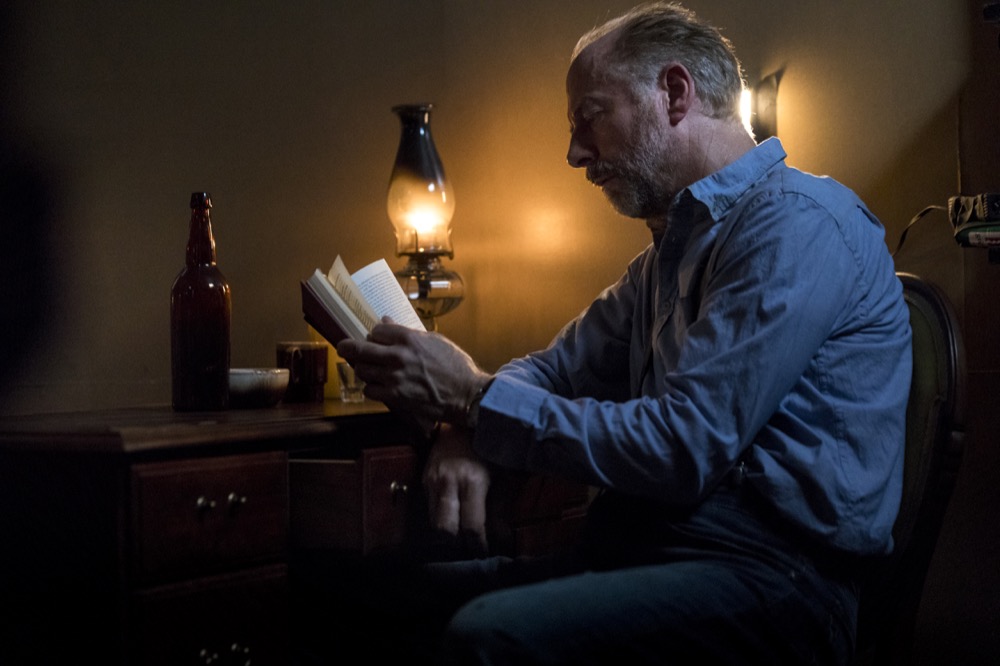 In both mediums Gregory tries to kill Maggie for taking over his community. However, his methods and reasoning differ.
SHOW: As mentioned above Gregory uses Ken's death to trick Earl into breaking his sobriety and attempting to kill Maggie in retaliation. Obviously, Gregory doesn't care about Ken, he just wants to regain power of his old community. Unfortunately for Gregory, his plan backfires, mostly because he hired a drunk with no weapon to assassinate Maggie f***ing Rhee. (Seriously, he didn't even have a knife. What a loser).
Enid gets knocked back but Alden and Cyndie manage to hold Earl down while Maggie Scooby Doos him, revealing his identity. Immediately afterwards Maggie storms into Gregory's trailer and tells him he can't do anything right, including murdering someone properly. Greg takes out a knife and tries to finish the job but is again thwarted by Maggie f***ing Rhee. It's donzo o'clock for Greg.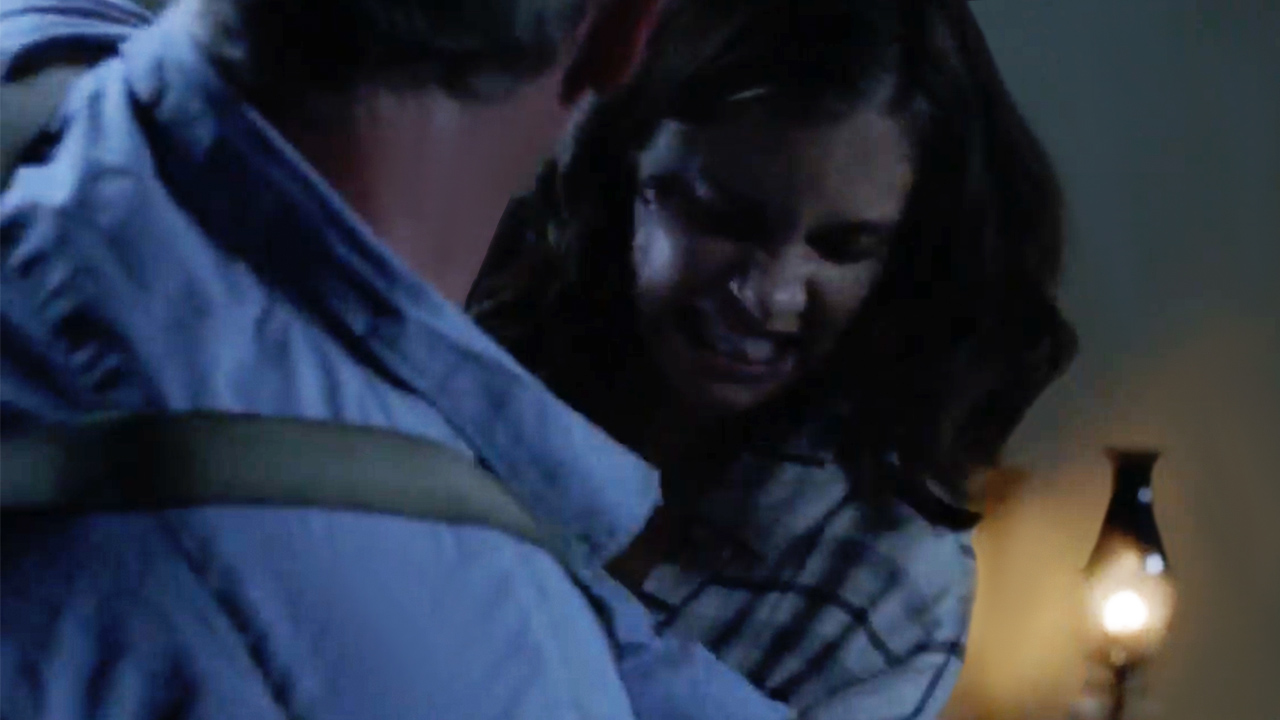 COMICS: That climactic assassination scene from the show combined TWO major comic stories into one to make this badass moment come to life. First, Gregory does go to Morton and try to convince him to kill Maggie, but he chickens out. So, Gregory takes matters into his own hands and slips Maggie poison thinking it will kill her (with an identical motivation – he wants to take over). He gets the dosage wrong and Maggie survives, telling him, "You can't even poison someone right" (which is close to the line in the show). Jesus shows up, realizes what happened, and kicks Greg's ass. Maggie eventually throws Gregory in the slammer…for a WHILE.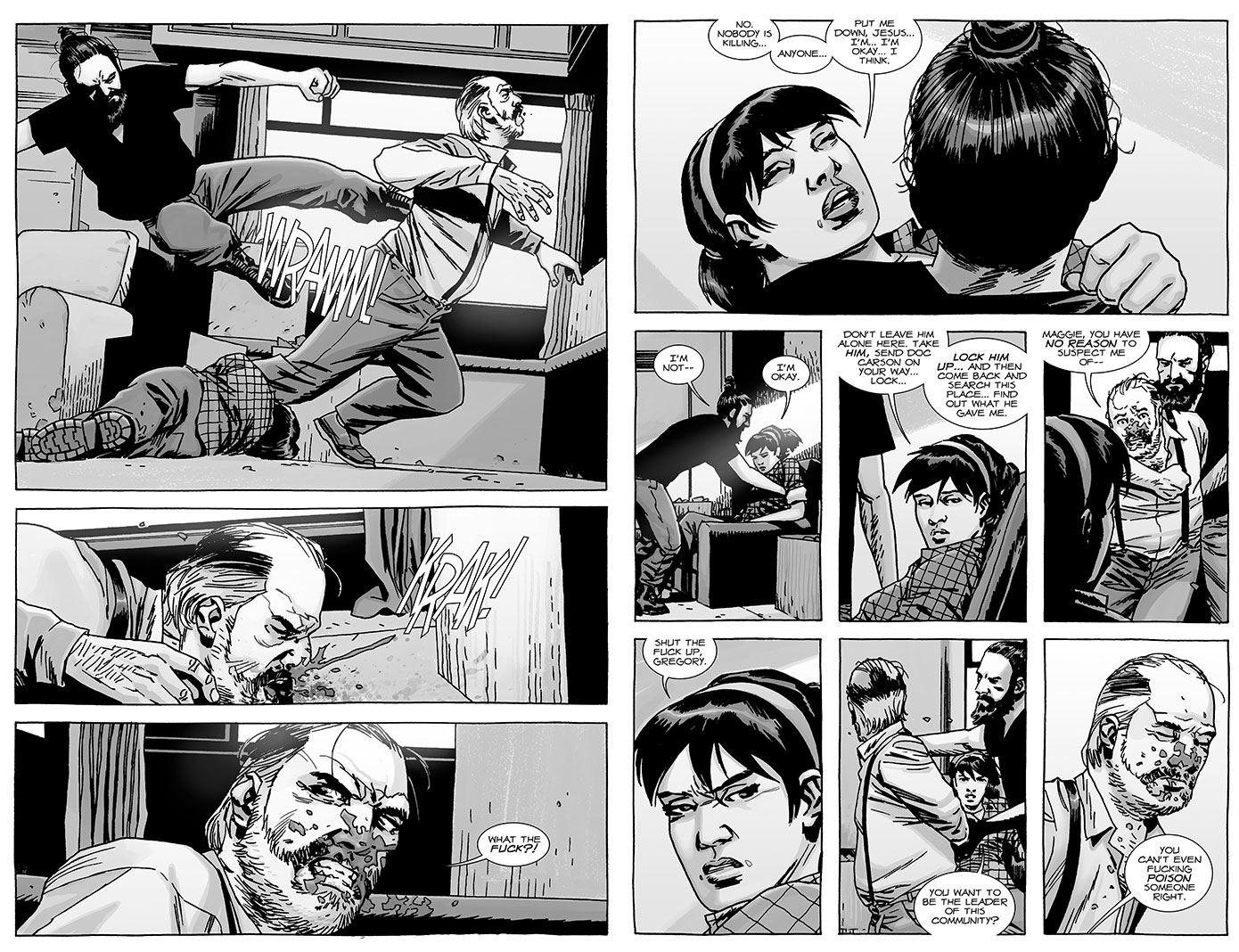 The SECOND comic moment the show borrows to create that scene happens MUCH later (in Issue 150) when Morton (Tammy's husband) and his friend Vincent attack Rick in a similar cloak-and-dagger fashion as the show version of Earl. (They did this because Tammy was killed by The Whisperers and Morton hated how slow Rick was taking to retaliate). Morton and Vincent's hoods come off and Morton decides to turn this into an assassination attempt. It quickly fails, Rick bites his throat out and kills him while Vince gets away. (Also, Hershel doesn't get knocked over in the comics. Bless).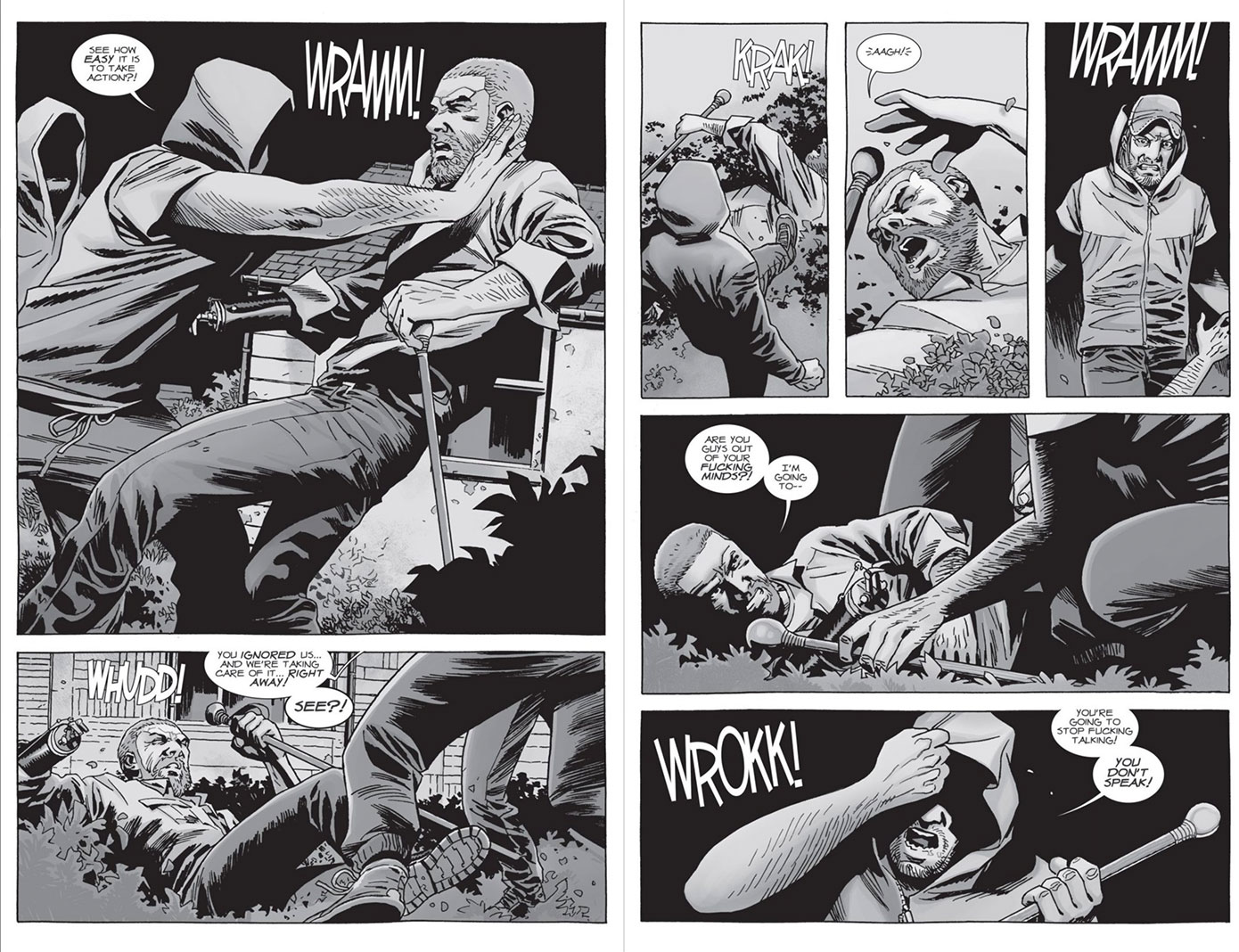 ---
Gregory's Hanging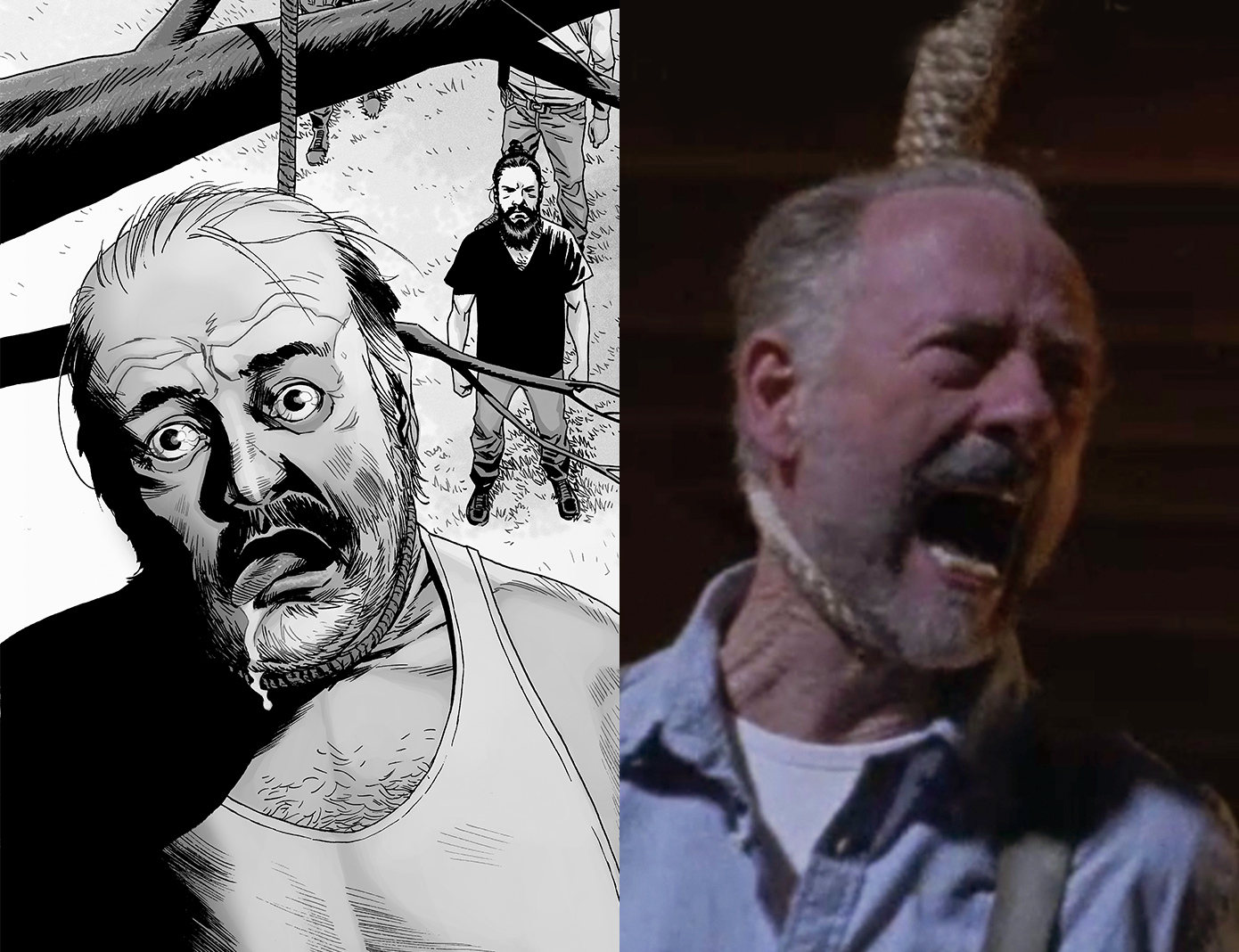 In both the comic and show Gregory got hung for trying to kill Maggie, but the circumstances are different in each medium.
SHOW: Gregory's pre-meditated assassination attempts on Maggie's life earned him a spot in the gallows a night later. He sits on a horse as the community watches him beg for his life. Children walk up right before the act and Michonne, wanting to protect their innocence, tries yelling for Maggie to stop. Maggie doesn't care – she instructs Daryl to slap the horse, causing Gregory to hang from the noose until he's dead. Maggie then tells her people she doesn't want to do this, but they ought to know there will be punishment for their crimes.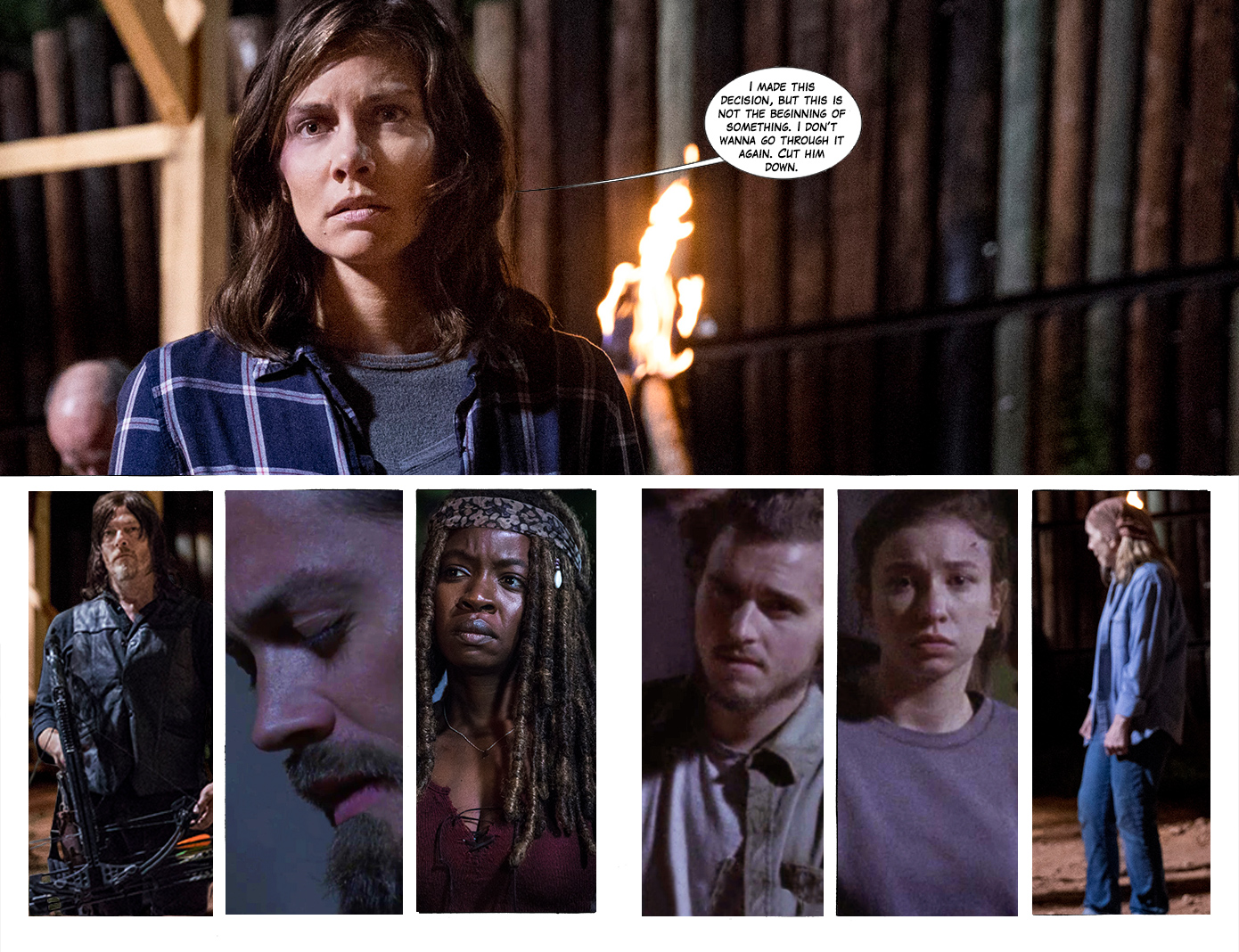 COMICS: Gregory also got hung in the comics, but it was much later than the show. In fact, comic Gregory was jailed for a long time, trying to maintain his innocence (despite Dr. Carson finding his stolen poison from his trailer). Maggie EVENTUALLY comes to the conclusion that Gregory must be killed to show others that there is punishment for their crimes. She makes a similar speech (see below) and encourages her people to work WITH her, not against her.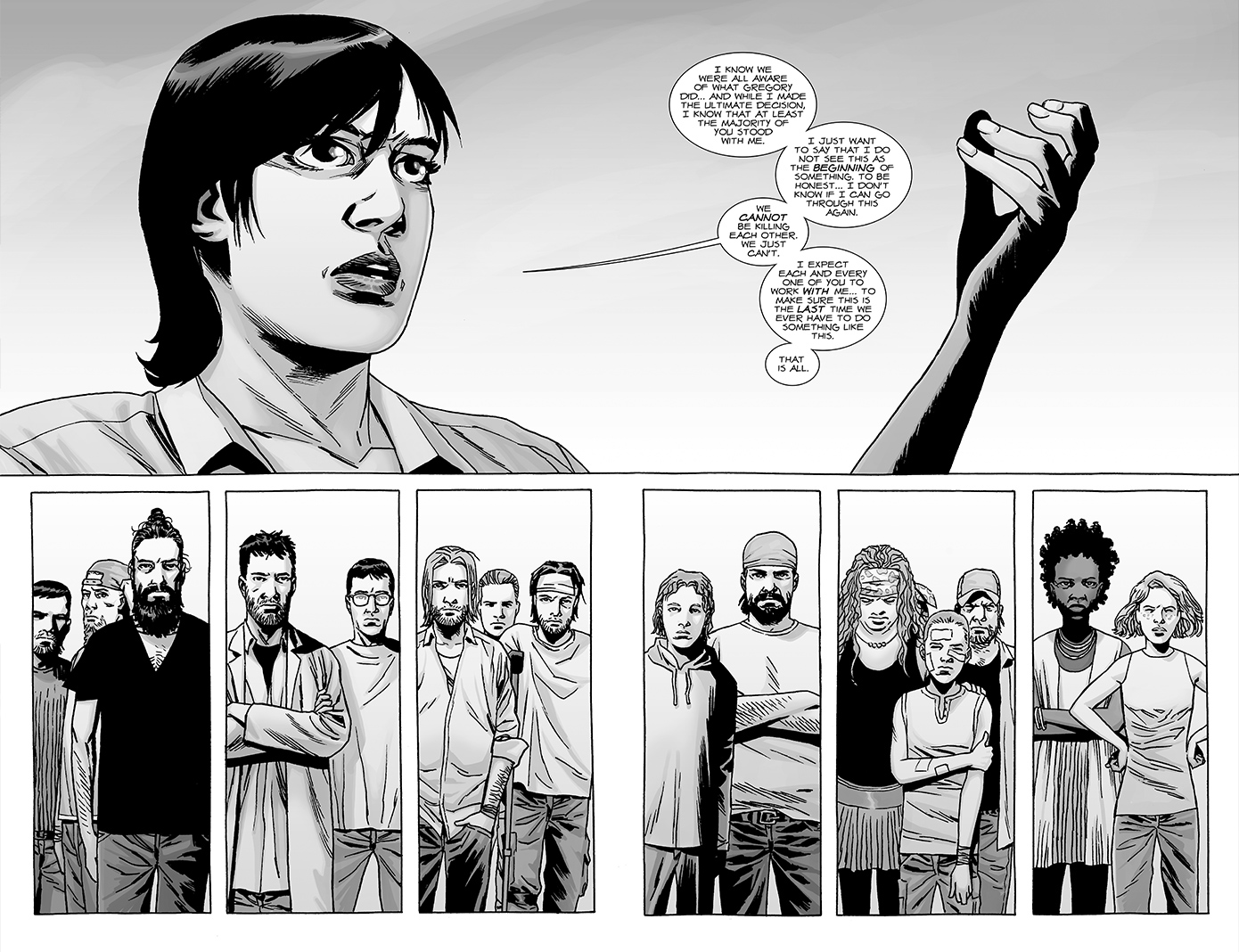 ---
What Didn't Happen In The Comics
Now that all the nods to the source material are out of the way, here are the scenes that were NOT in the comics: Richonne (as beautiful as they are, Rick and Michonne are not a couple in the comics. At this time Rick is with Andrea, and Judith is…well, dead), the D.C. museum mission, the bridge, the carriage, Rick's visit to the Sanctuary (the remaining Saviors live their own life in the comics, the other communities are NOT helping them), Ken's funeral, Ezekiel and Carol (Carol is long dead in the comics), and anything involving show exclusive characters like Daryl, Jerry, Enid, Jadis/Anne, Alden, and Cyndie.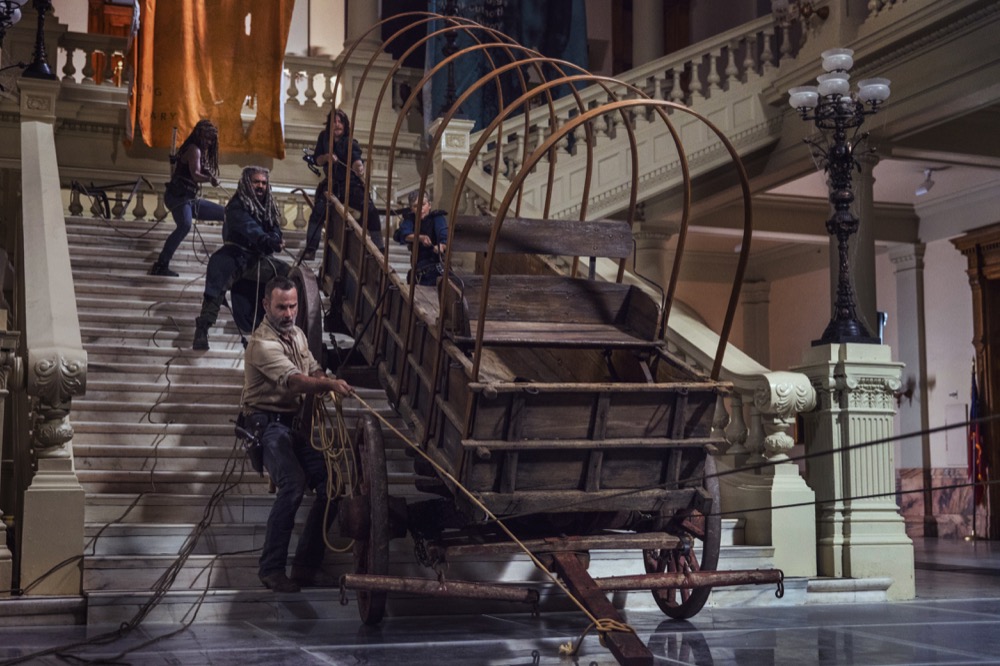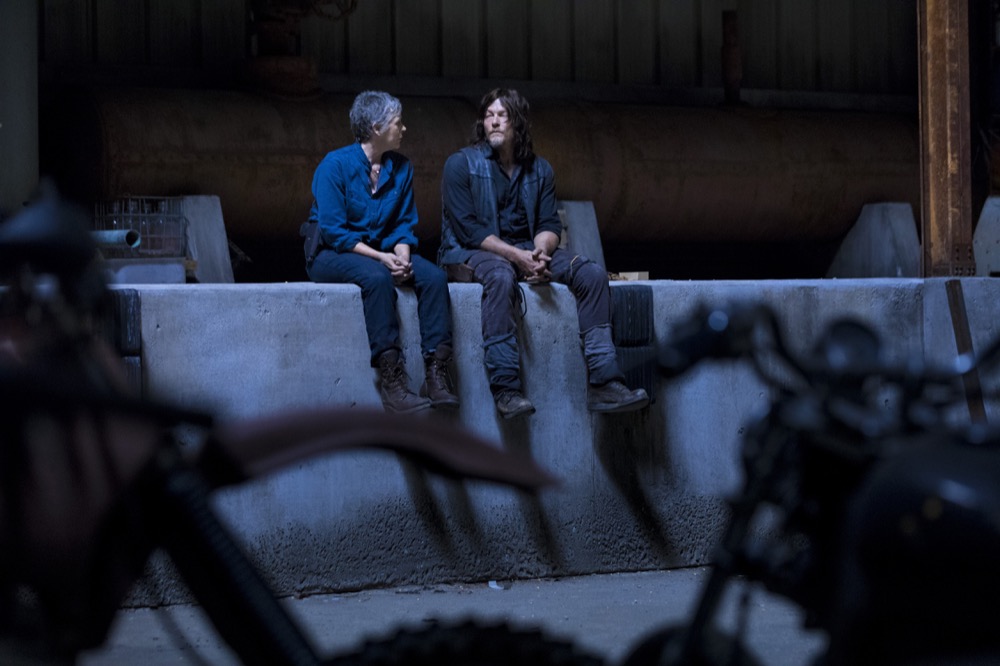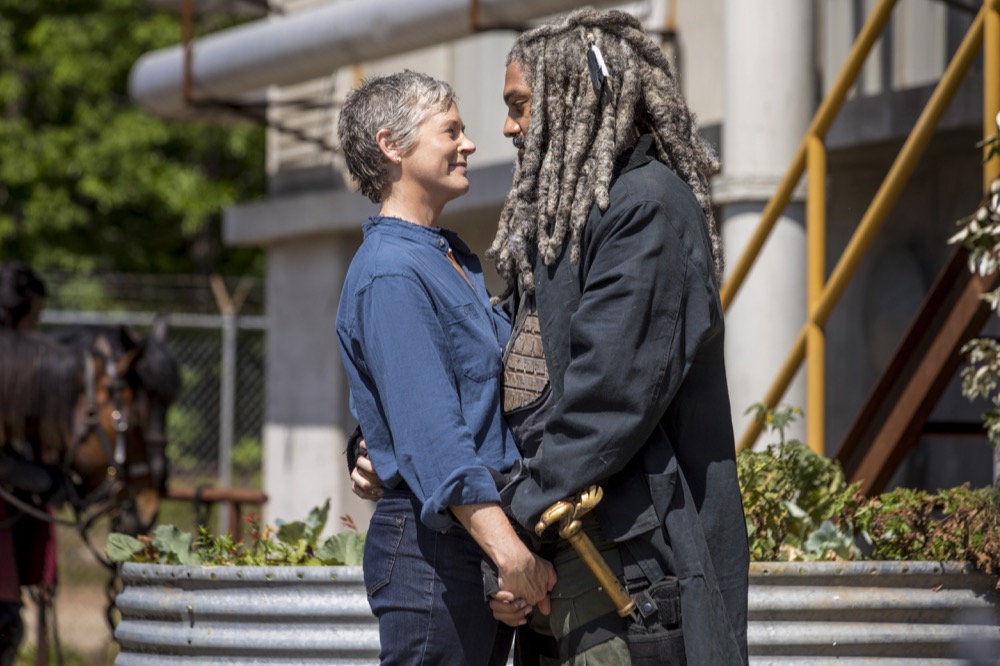 ---
What were YOUR favorite comic/show comparisons from The Walking Dead Season 9 Premiere? Let us know in the comments!