Daryl rose the ranks while Aaron plummeted down in our latest Walking Dead character Power Rankings for Week Two.
---
1. Rick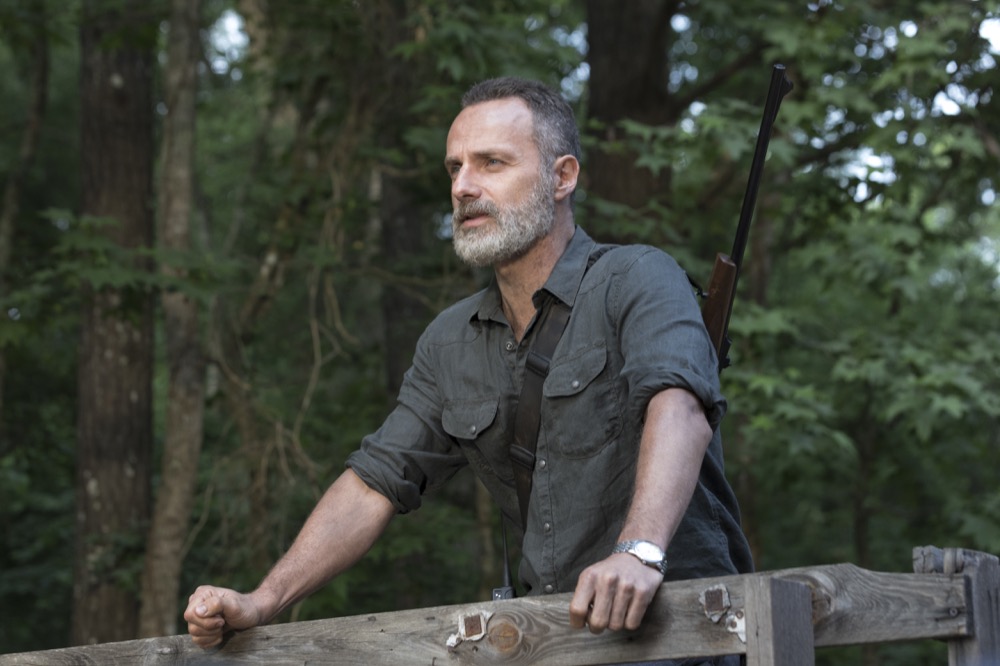 Notable Quote: "No matter what happens, it's human nature to come together. That's just what we do." Also, "If I see your face again, stitches won't fix what I do to you."
Wow, what drastically contrasting statements. We get it, Rick
---
2. Maggie
Notable Quote: "Gregory had chance after chance and he wasted them all. I don't regret what I did, Michonne. Some people can be redeemed, but others can't."
Maggie has been with the show since Season 2 and we're still seeing incredible character growth from her. As a leader you learn as you go, and Maggie's learning that some established law and order could do her community some good. Like her father, people can change, and the fact she's willing to give Earl a second chance AND adhere to a general charter between communities means she can change, too.
---
3. Ezekiel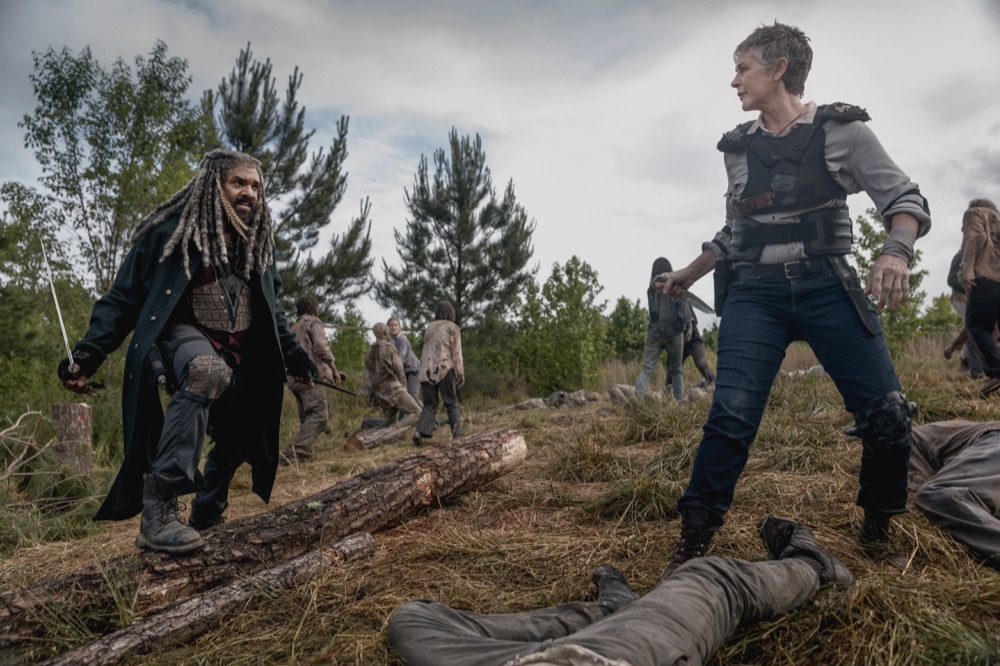 Notable Quote: "It's not just a bridge, (it's a) road to the lifeblood of a civilization. Rome rose and fell with its roads. Without this bridge there would be no trade: bullets from Alexandria, grain from Hilltop, fish from Oceanside, this boring structure connects us all. Be proud."
We saw three sides of Ezekiel's personality this episode: the caring father type with Henry, the fierce warrior type in battle, and the loving boyfriend/fiancè type with Carol. This man has layers!
---
4. Michonne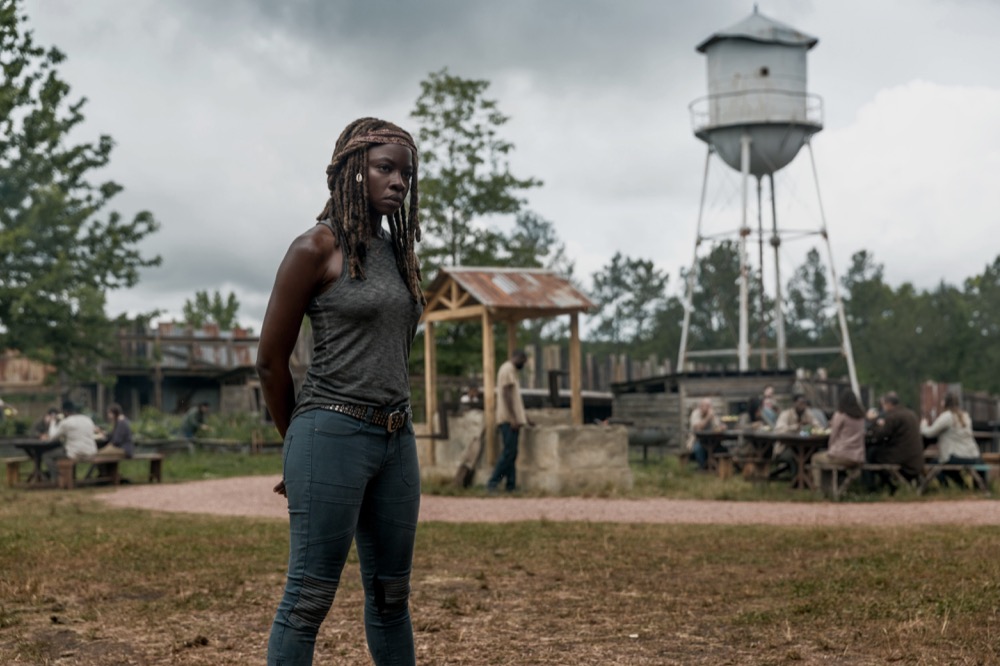 Notable Quote: "It might be time then…to start talking about making some rules."
Michonne led the charge on her constit-ahem, charter this episode. She helped convince Maggie to buy into her plan for law and order AND gave Jesus confidence to stand up to Maggie about the Tammy/Earl situation. Michonne may not technically lead a community by herself, but her invaluable influence makes her worthy of the Top 5 spot.
---
5. Carol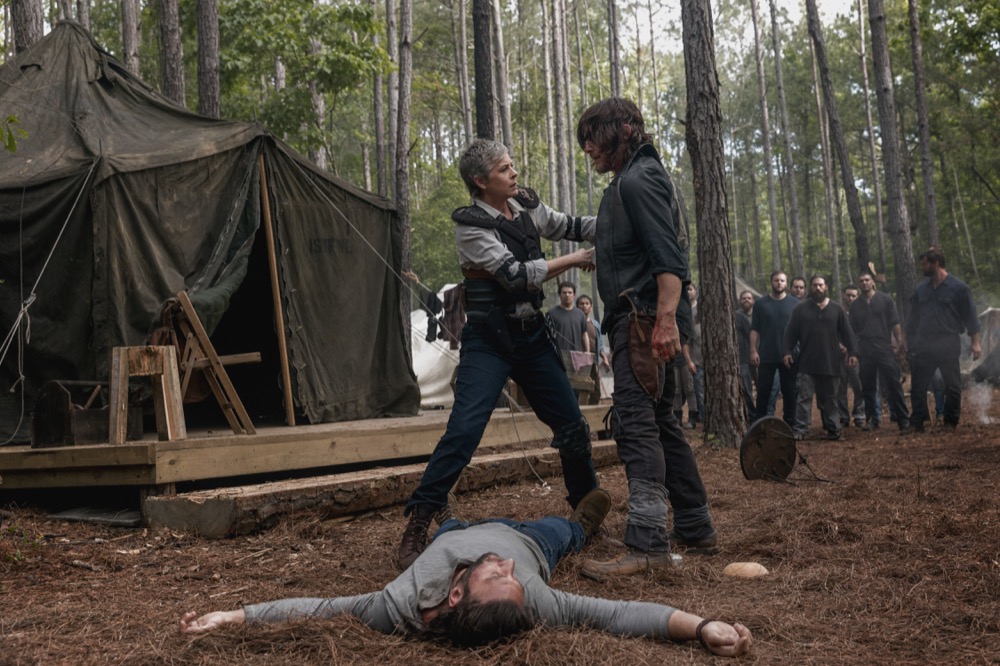 Notable Quote: "I said stop. We'll deal with him, but not like this."
Carol was the voice of reason this week – especially when it came to preventing Daryl from ripping Justin to shreds. Not to bait Caryl fans, but her relationship/friendship with Daryl IS powerful. It's fascinating to see her kinship with him and Ezekiel side-by-side this episode.
---
6. Daryl (+1)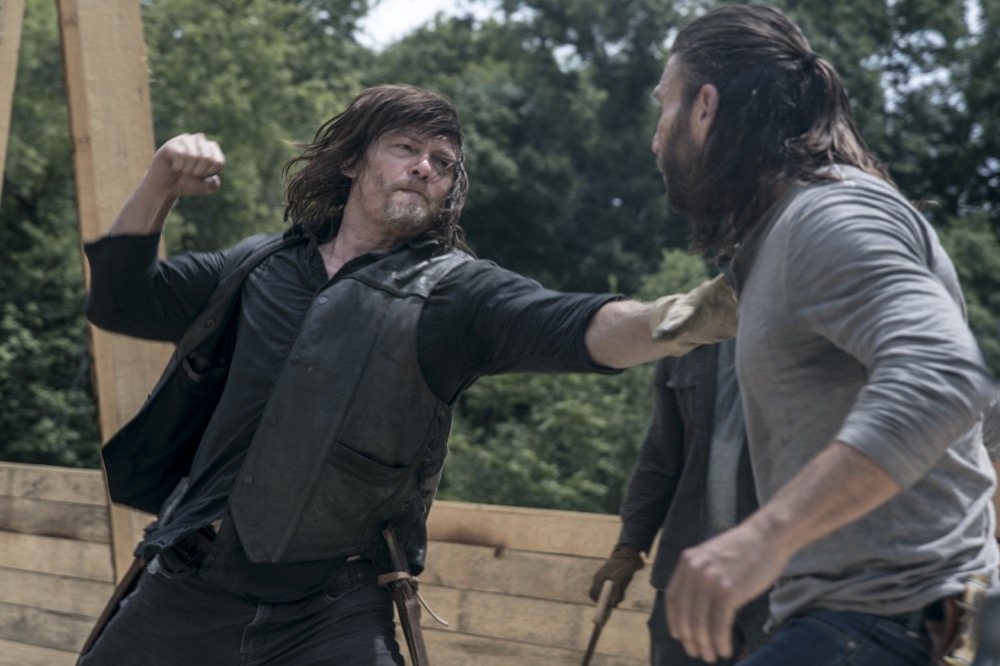 Notable Quote: "There's only one way to deal with these assholes."
Daryl has HAD IT with the Saviors. They were already on a short leash and the #WalkieGate distraction that led to Aaron's amputation only exacerbated things. Daryl may be too abrasive, but he's kind of right. Outside of labor they really don't need the Saviors – they should let them survive on their own. Expect more from Daryl in the coming weeks.
---
7. Jesus (+1)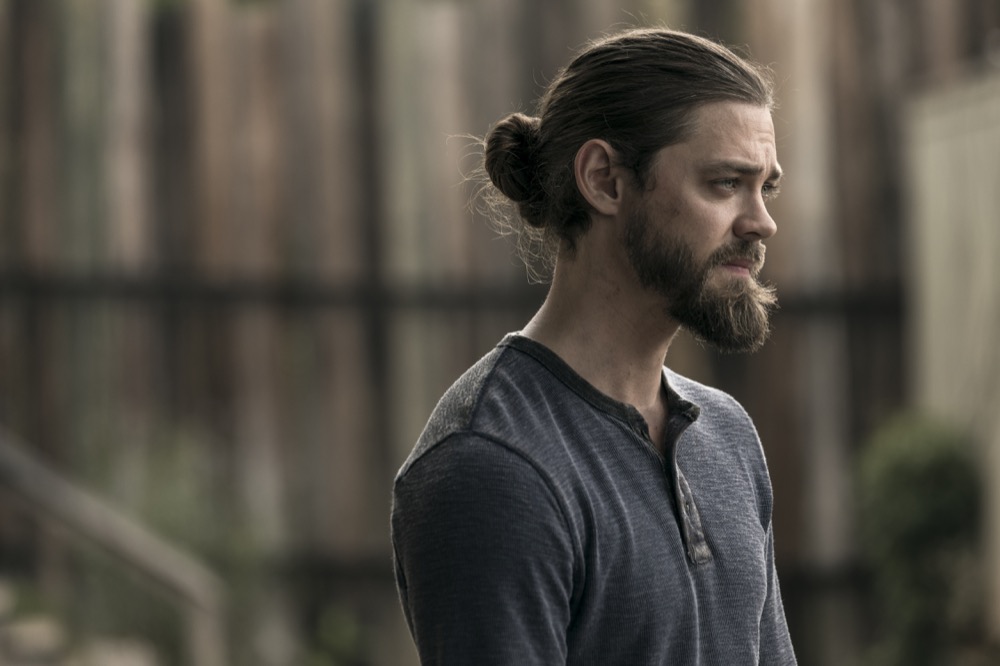 Notable Quote: "I think some decisions are too big for one person to make. That's why we used to have laws."
Jesus continued to be the voice of reason this episode. With Michonne's help, he was able to convince Maggie to go lighter on Earl…so much so that she even dug deep and related the situation to her father's drinking problem. That's power.
---
8. Cyndie (-2)
Notable Quote: N/A
Cyndie will play a HUGE role in next week's episode and will probably be featured in an image where she's not blurred out.
---
9. Jerry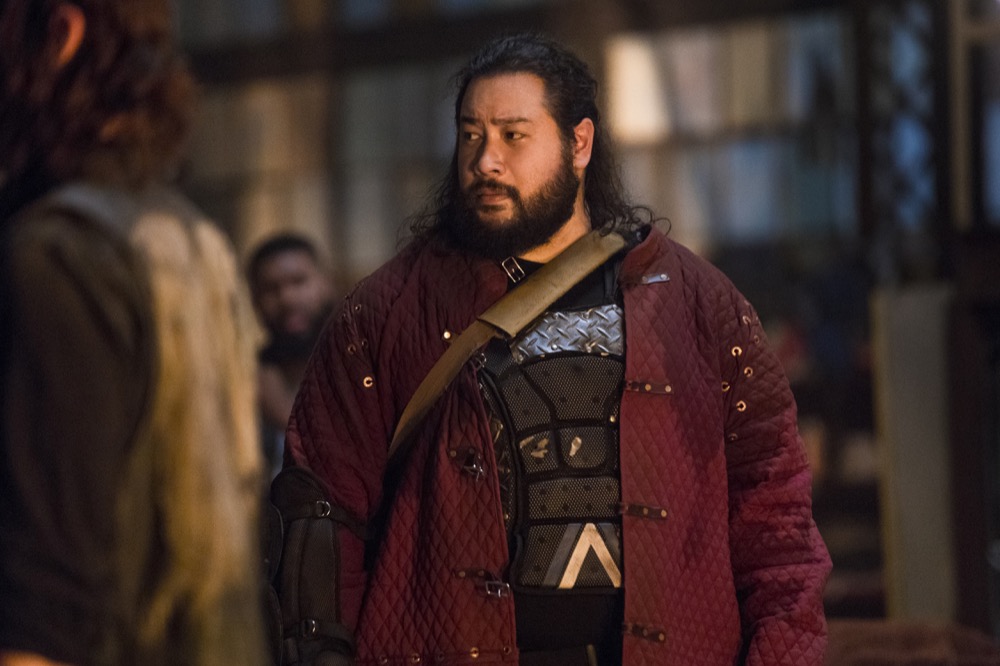 Notable Quote: N/A
Jerry will also have a stronger showing next week, but in the meantime we're glad to see him and Nabila being cute together.
---
10. Siddiq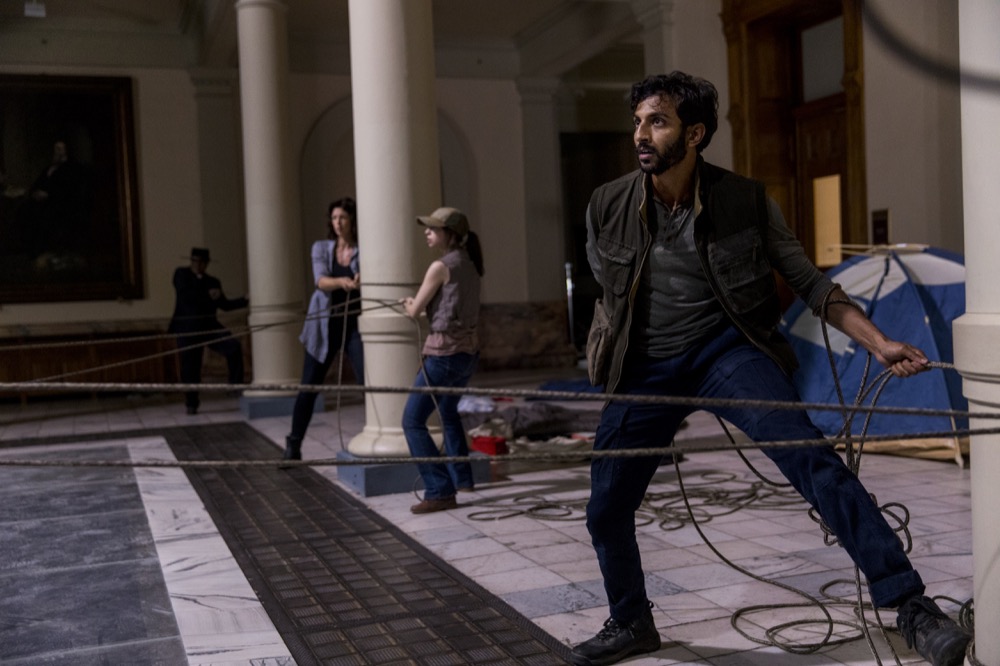 Notable Quote: N/A
Same same same, Siddiq will also have more of a presence in the coming weeks.
---
11. Enid (+3)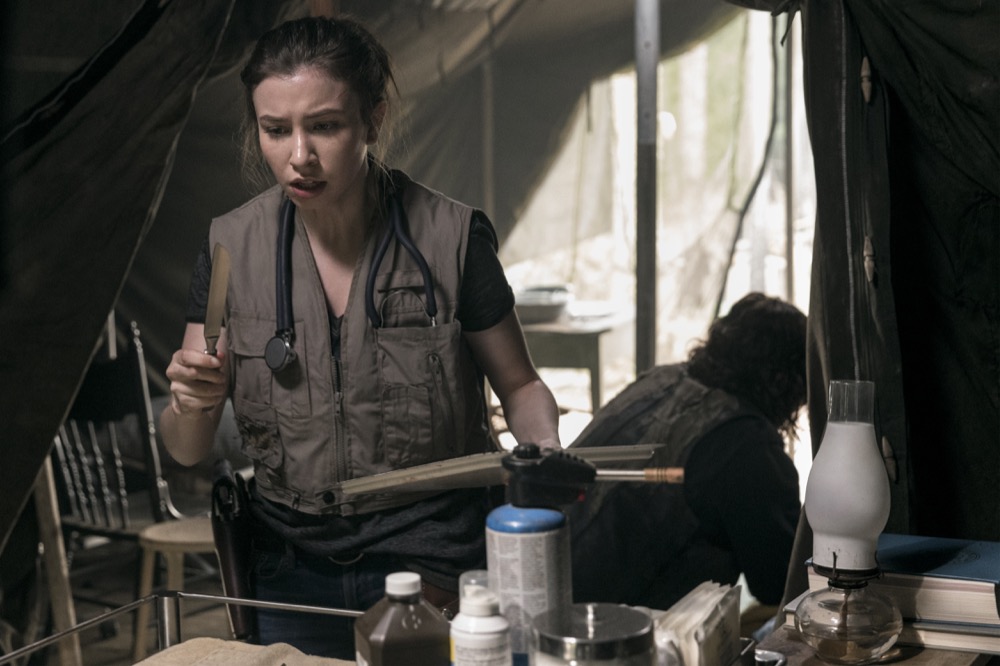 Notable Quote: "I have to amputate."
And amputate she did! You know how you sometimes do your makeup while watching a makeup tutorial on YouTube? That was basically Enid's experience while chopping off Aaron's arm. Hope she made the right call, the arm looked fine to me but what do I know! I just write Power Rankings! Which is about the same amount of experience at cutting arms off as Enid!
---
12. Eugene (-1)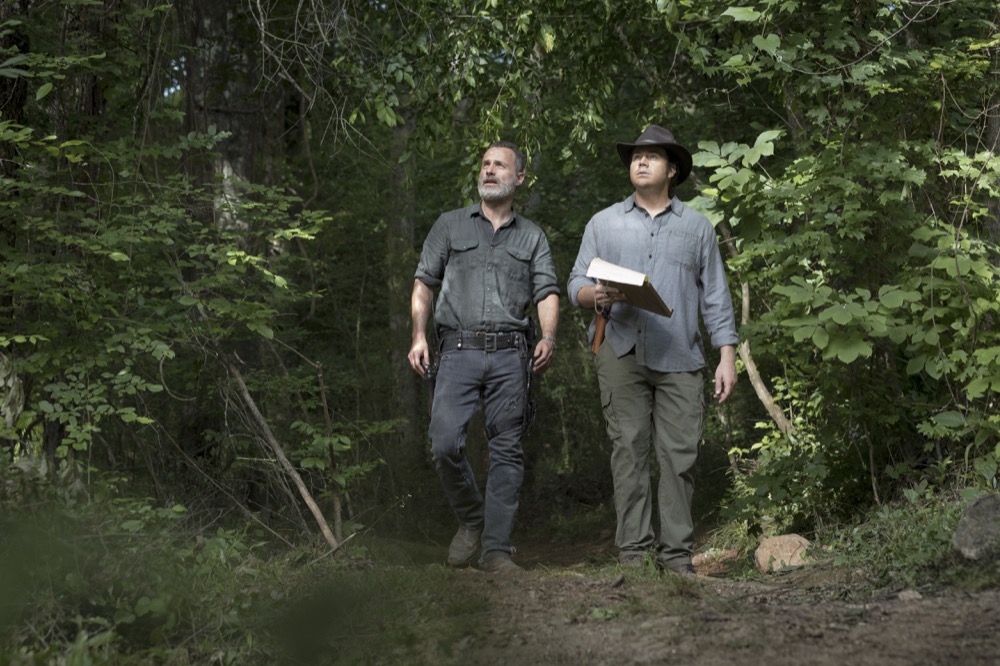 Notable Quote: "Well ditto on the 69, but if we boost our juice and shed our led I think we can beat it."
What the hell is Eugene talking about? Either way, we're dropping Eugene down a spot because Enid's medical skills seem to currently outweigh his walker herd planning skills.
---
13. Rosita (-1)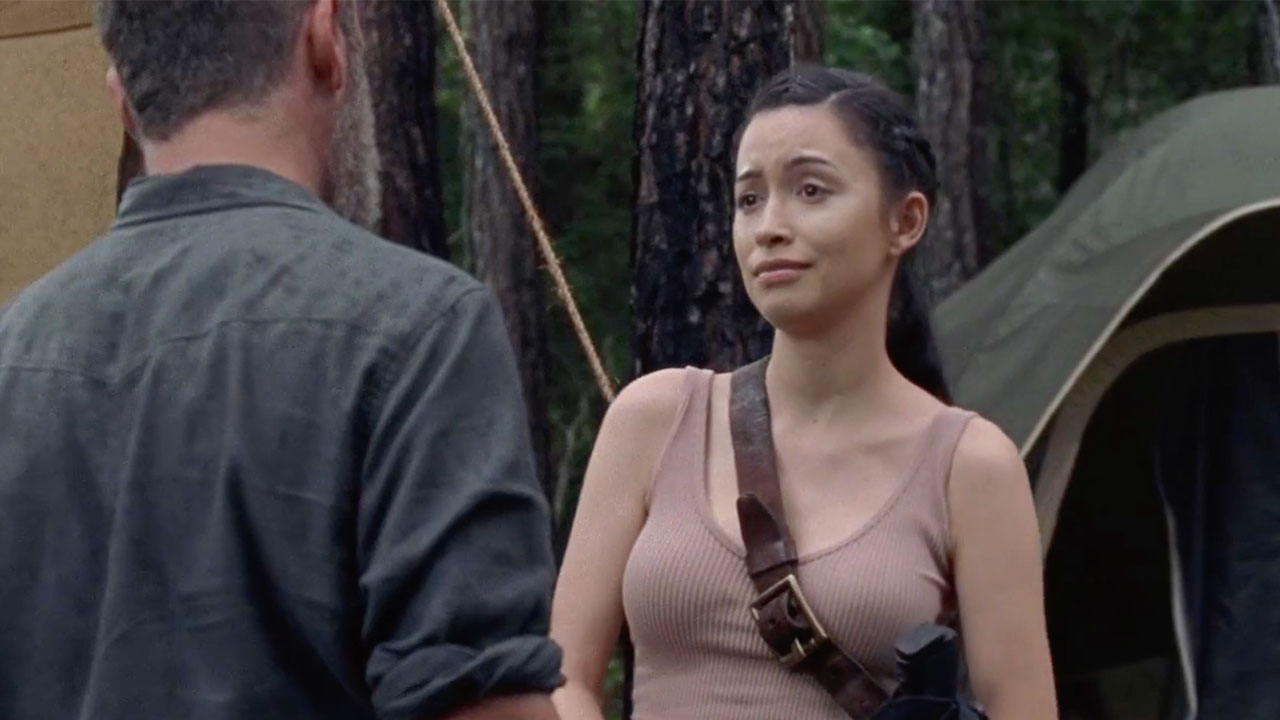 Notable Quote: On if she would trust Arat – "After you sliced my face open with a knife? Not really."
My God, we finally got a scene with Rick and Rosita talking to each other. Try to remember their last conversation…we'll wait. Anyway, glad to see Rosita back at her dynamite ways (and her naming herd's like hurricanes ways). Like Eugene, we're only moving her down to make room for Enid.
---
14. Anne (+4)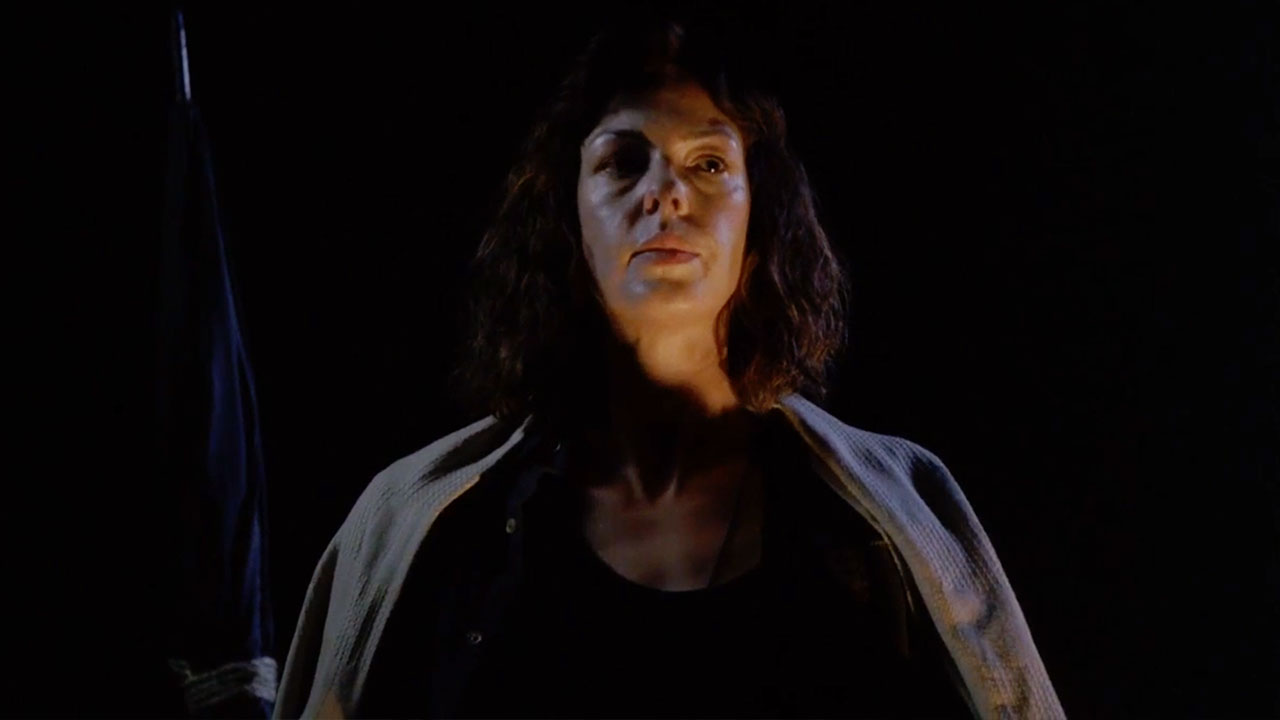 Notable Quote: "You're the ones that reached out to me. The others…"
Anne is a tough nut to crack. It seems like she genuinely wants to blend into this community, but her sudden interest in Gabe and mysterious connection with the helicopter gives her an advantage over the other characters. We can't say what it all means, but all of this deserves a ranking boost.
---
15. Tara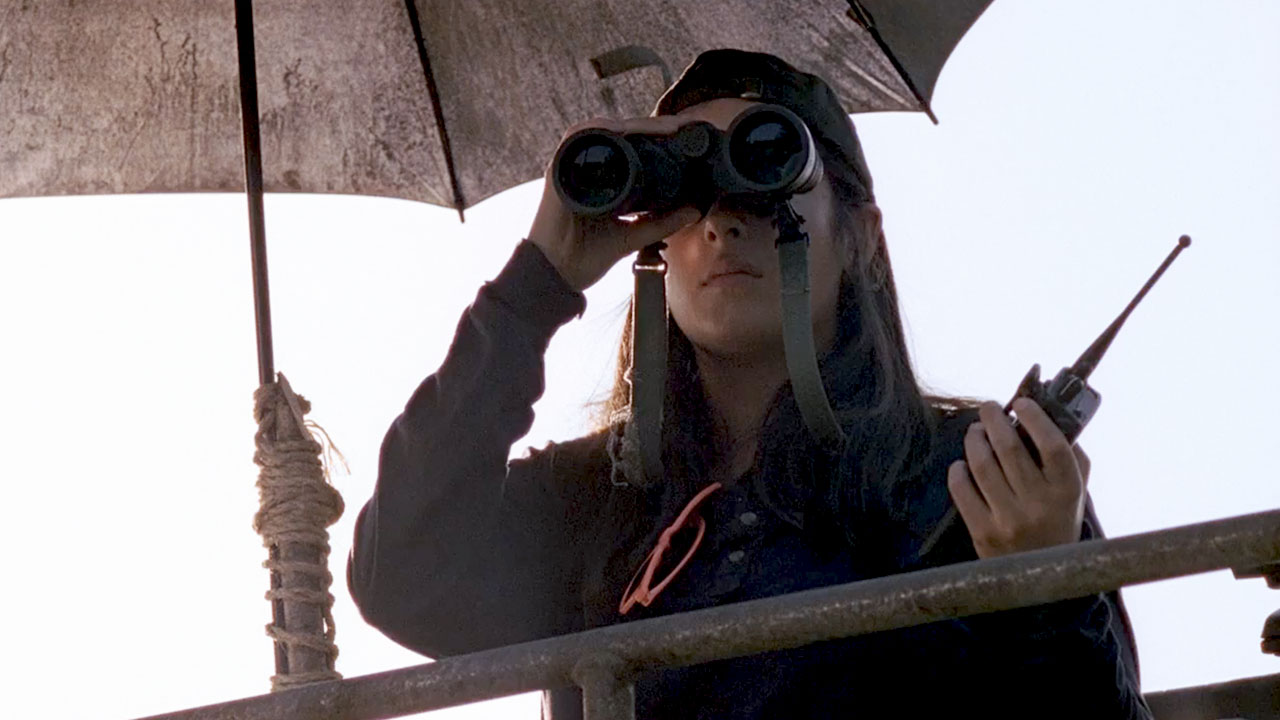 Notable Quote: "If the herd isn't pulled soon they're going to run right into our crew."
Tara was at least helpful in spotting the herd turning direction, if she hadn't said anything Aaron might not be the only one losing an arm.
---
16. Alden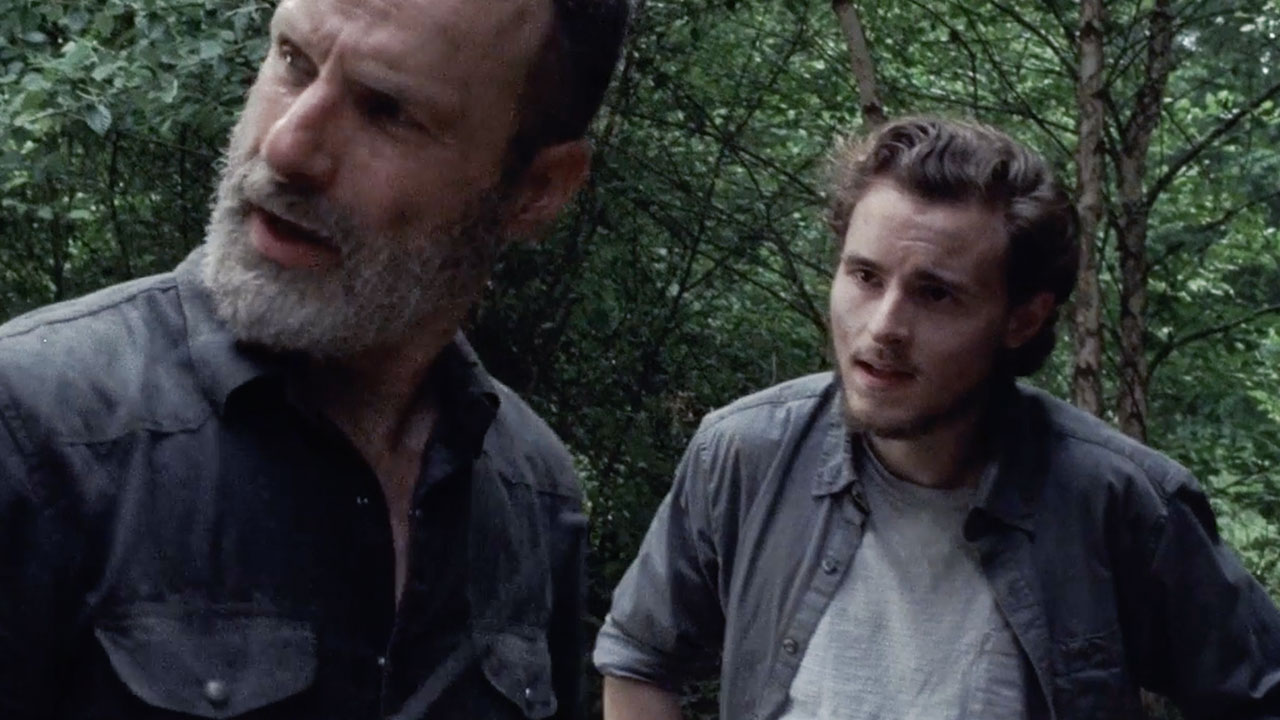 Notable Quote: "Oh so they work for you and you protect them, huh? Who's that sound like to you?"
Man, Alden is speaking mad truth this episode. Even though he didn't play a big role, it seems like he affected Rick's view of what he's doing to the Saviors. Alden's right, Rick is on a slippery slope to becoming Negan.
---
17. Father Gabriel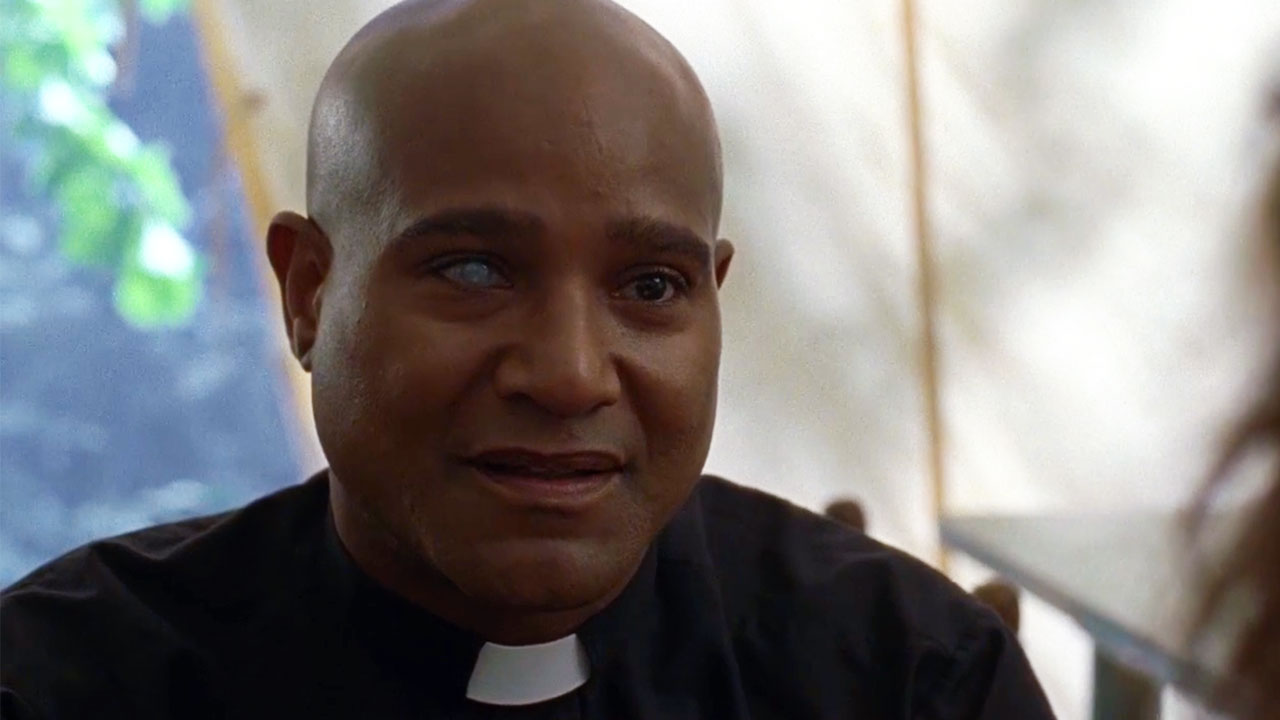 Notable Quote: "Must be one wild frog party going on out there."
Jesus Christ, Gabe. Well, at least your lame romantic advances work. Gabe didn't do much to move the needle on his ranking, so we'll keep him and his frog analogies near the bottom.
---
18. Aaron (-5)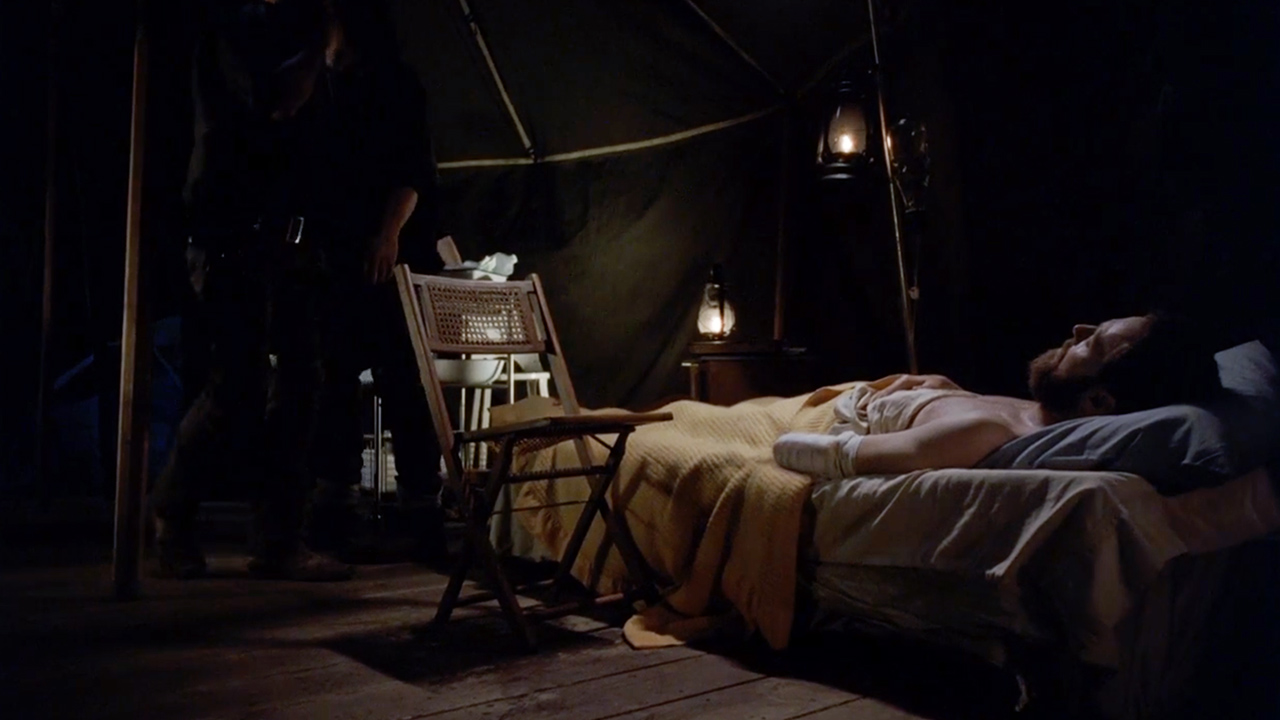 Notable Quote: "It's not the end of the world anymore, it's a start of a whole new one. I'll always be glad I was here to be a part of that."
Oh Aaron, we hate to demote you like this, but until you recover we have to move you behind ol' frog boy. Despite your injury, we're happy to see you optimistic for the future.
---
19. Negan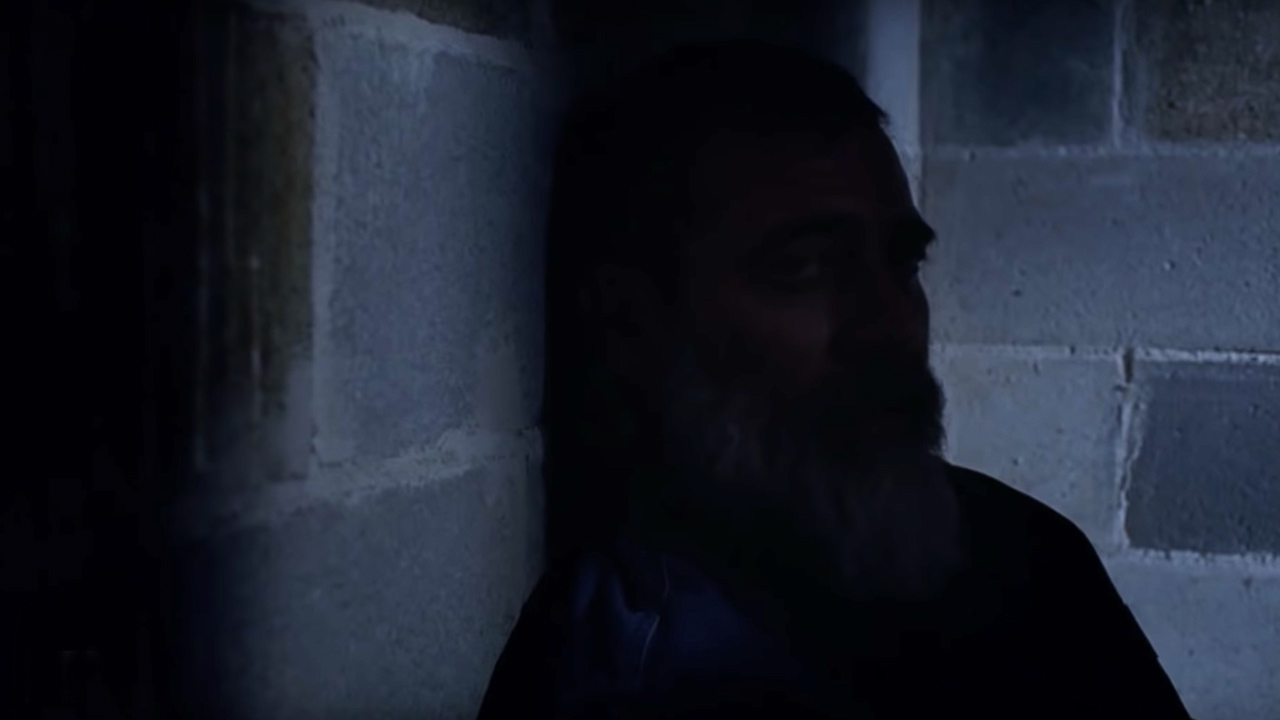 Notable Quote: "You're not saving the world Rick, you're just getting it ready for me."
Negan finally returned this episode to tell Rick he can't wait to enjoy all of his successes once he's out. It was a ~spooky~ threat for sure, but until he actually puts his Lucille where his mouth is he's not moving out of this last spot.
---
That wraps up Week Two of our Walking Dead character Power Rankings! What did YOU think of dramatic episode? Do you agree with our list? Sound off in the comments!