What's more tragic than losing ten characters in The Walking Dead? Try losing four of them in our Power Rankings! See how our penultimate list shook out after Sunday's insane episode and let us know in the comments what YOU think.
---
1. Alpha (+2)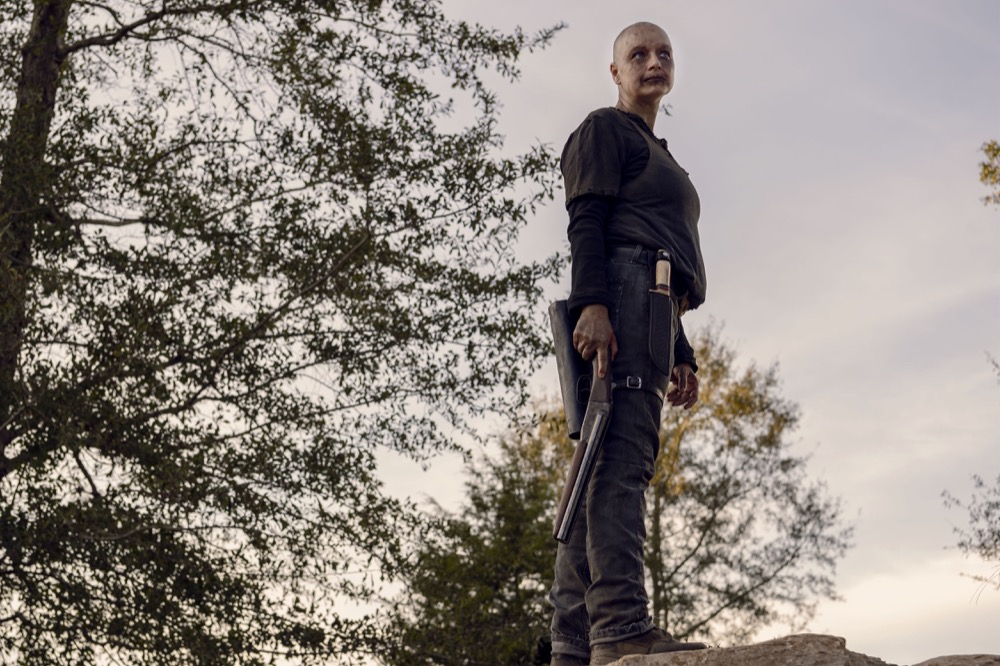 This was inevitable. You knew it, we knew it, the heads knew it. After killing ten people Alpha reminded everyone who was really running this apocalypse. Conspiracy – she saw we were ranking Daryl and Michonne over her week after week and decided to do something about it. She could have just called us, but this works too. Message received, you're number one. Congrats.
---
2. Michonne (-1)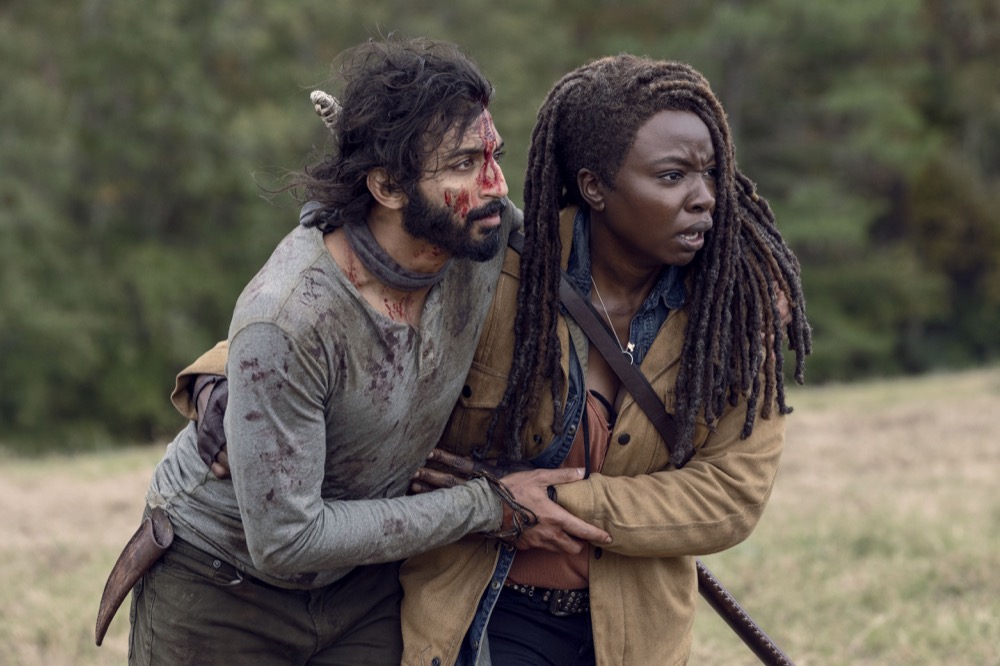 Michonne would have kept her top spot if after she saw the heads on spikes, turned to everyone, and said, "I f***ing told you so." That would have been a boss move and worthy of a top spot, but she didn't (we're kidding, that doesn't matter). In fact, Michonne is a close second, but since she was the one seeing the heads and not the one beheading, she's gotta move for now. Despite the outcome, Michonne was right to help reunite the communities. Plus, she let Gabriel sign the charter! Eight seasons in and Michonne's still growing.
---
3. Daryl (-1)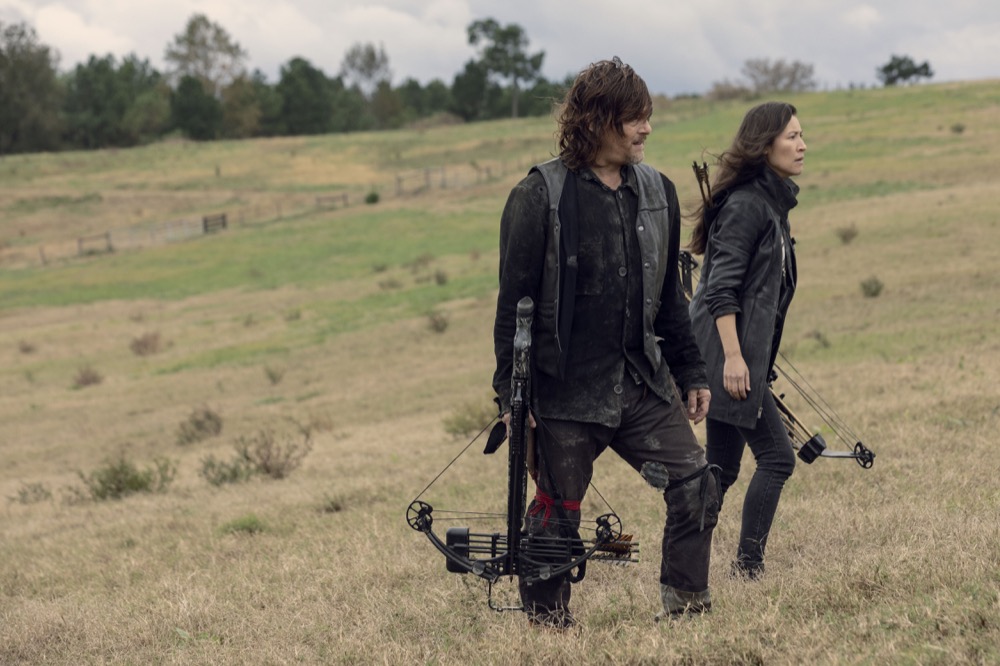 Daryl's only getting demoted to make room for Alpha. A lot can be said about him standing up to her under duress; it shows how far he has come as a leader. Plus, he's a shoe-in to run the Hilltop with Tara gone. Question is, will he take it?
---
4. Beta (+3)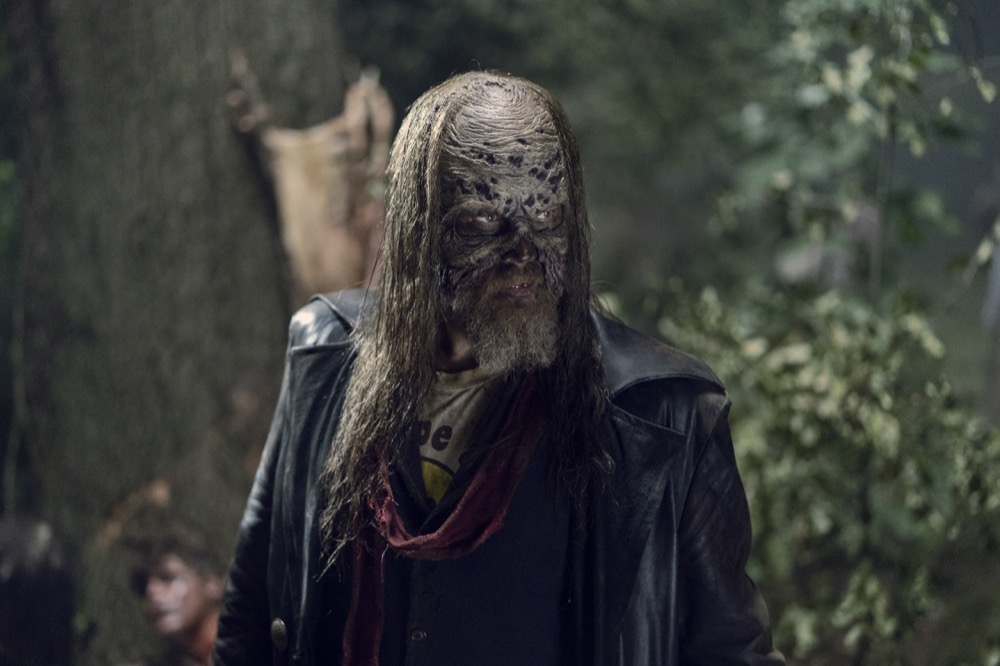 Beta's getting a raise because he somehow managed to Mario 64 his way out of that elevator shaft and into Alpha's good graces. He's a powerful presence in the Whisperers, so don't expect to see him fall anytime soon.
---
5. Carol (-1)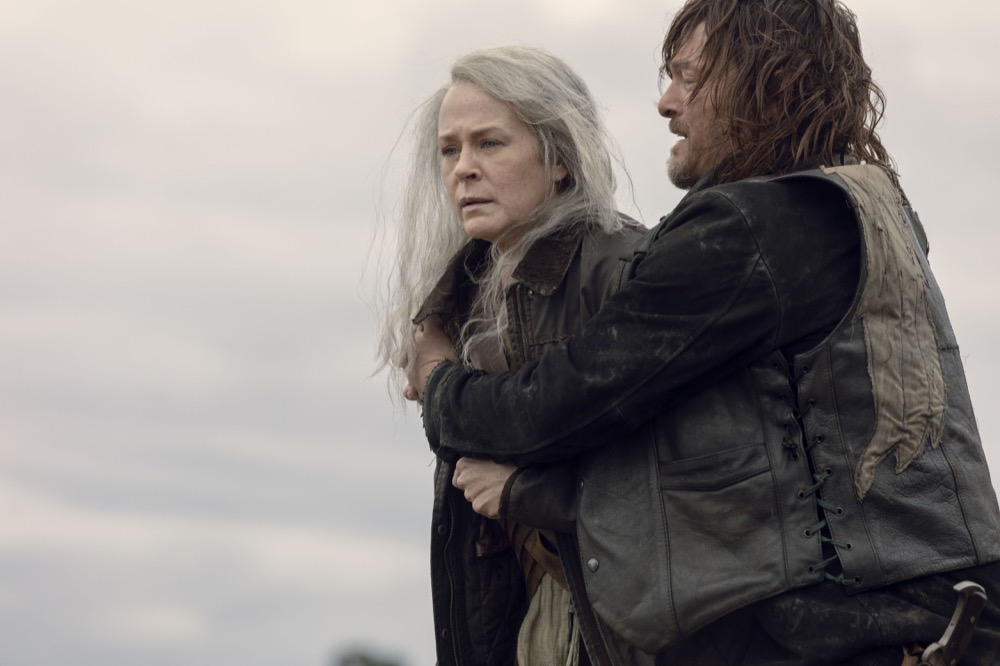 Poor Carol. How many kids can one lose in a lifetime? Apparently not enough, because Carol lost yet another child in Henry this week. But as always, Carol won't let it defeat her and will probably end up becoming stronger in the end.
---
6. Ezekiel (-1)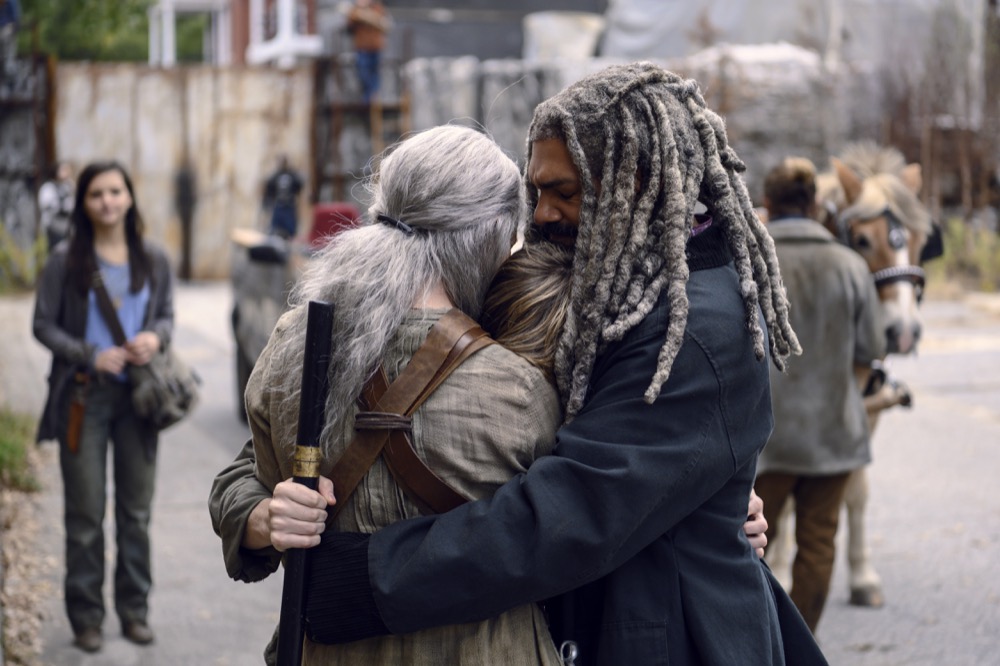 Zeke's life is about to change. We won't spoil too much from the Finale, but know this might not be the only week he falls down our list. (But hey, at least he outlived his comic counterpart).
---
7. Lydia (+3)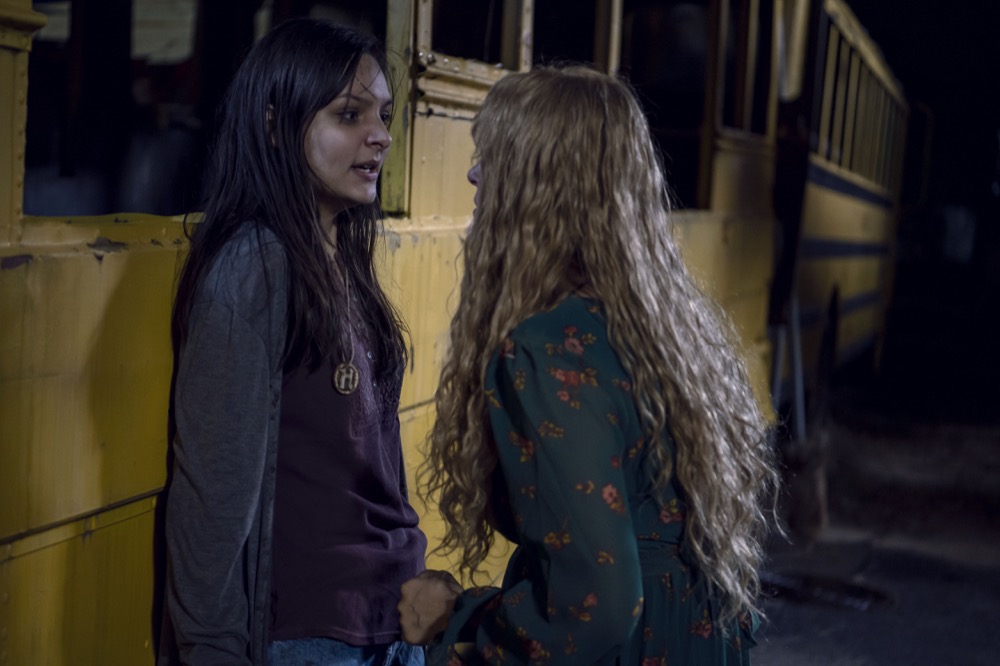 Lydia's getting bumped up for standing up to her mother and refusing her way of life. Sure, it helped get ten people (including her boyfriend) slaughtered, but it still shows she has influence (she made Alpha cry!)
---
8. Connie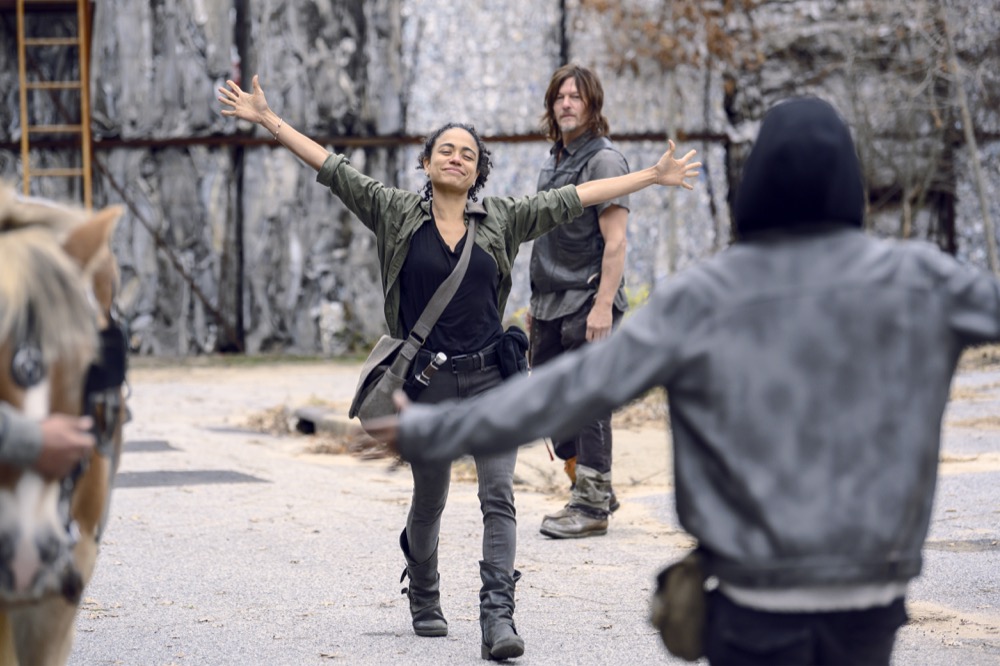 I think it's safe to say everyone was excited to see Connie and Kelly reunite this week. Sure, Kelly was upset with her for leaving without saying goodbye, but they made up. Connie has been one of the happiest surprises this season and we can't wait to see more from her.
---
9. Father Gabriel (+6)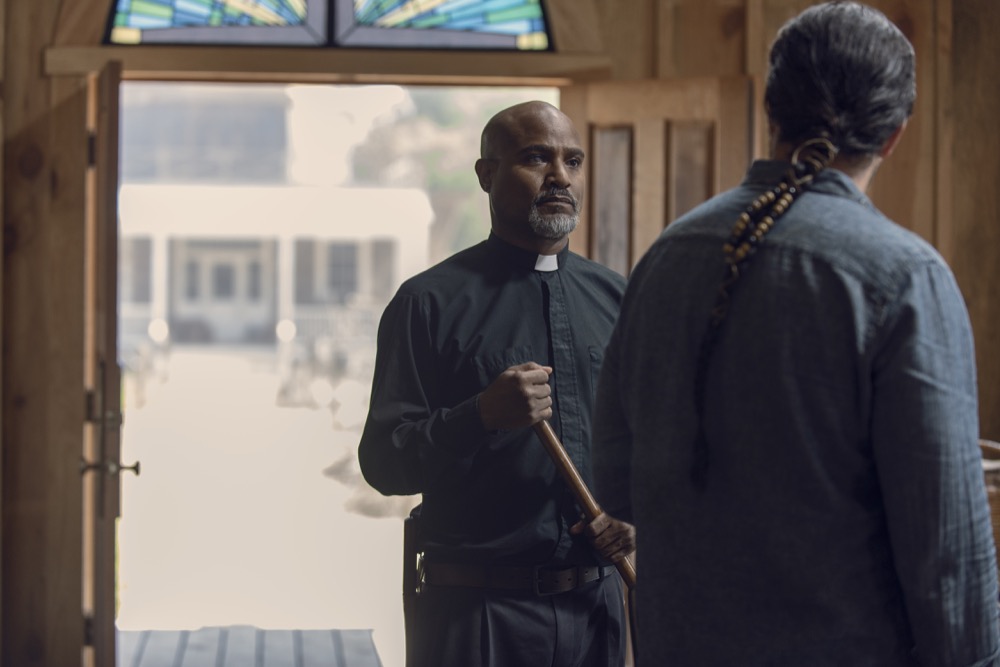 Gabriel's charter-signing cemented himself as one of the top ten power brokers in the show. Although he may not be as physically powerful as Michonne, Daryl, or Beta, he DOES have a strong influence in the community.
---
10. Jerry (+2)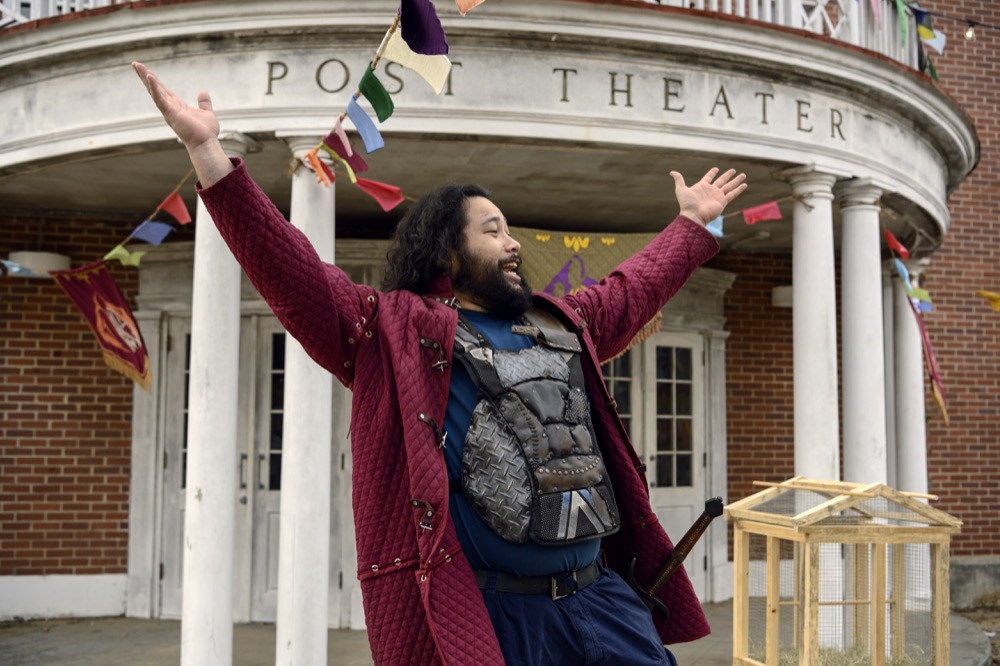 We're mostly bumping Jerry up because Tara and Henry were murdered, but we're also fine with seeing Jerry in a Top 10 spot. He's definitely earned it.
---
11. Aaron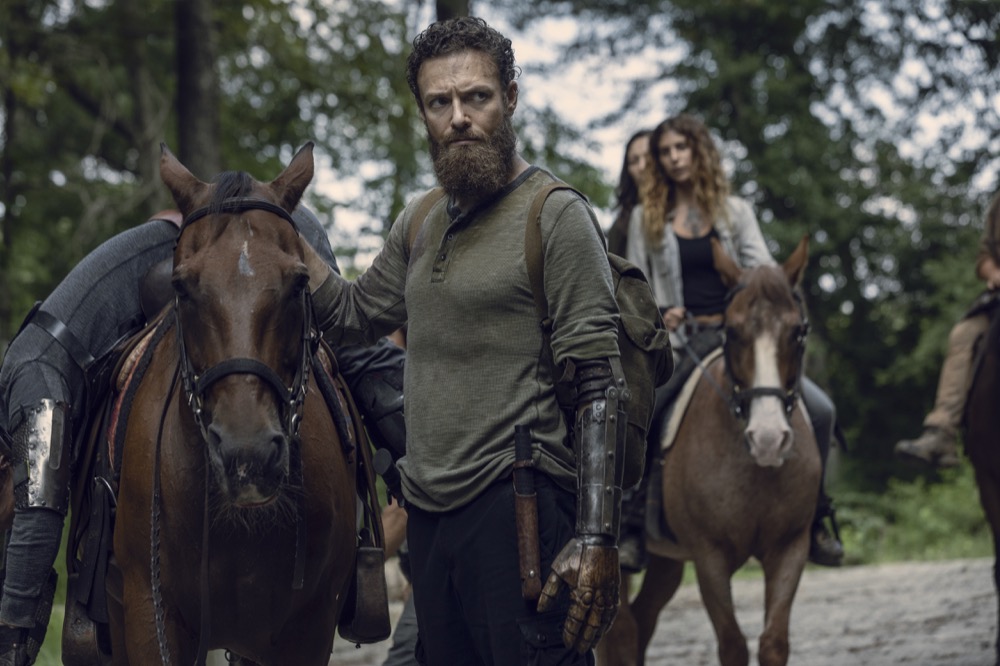 Aaron is going to be so upset when he hears about the heads on spikes (especially Enid). We'll have to wait to see him in the Finale, so for now we're keeping him in the same spot.
---
12. Judith (+1)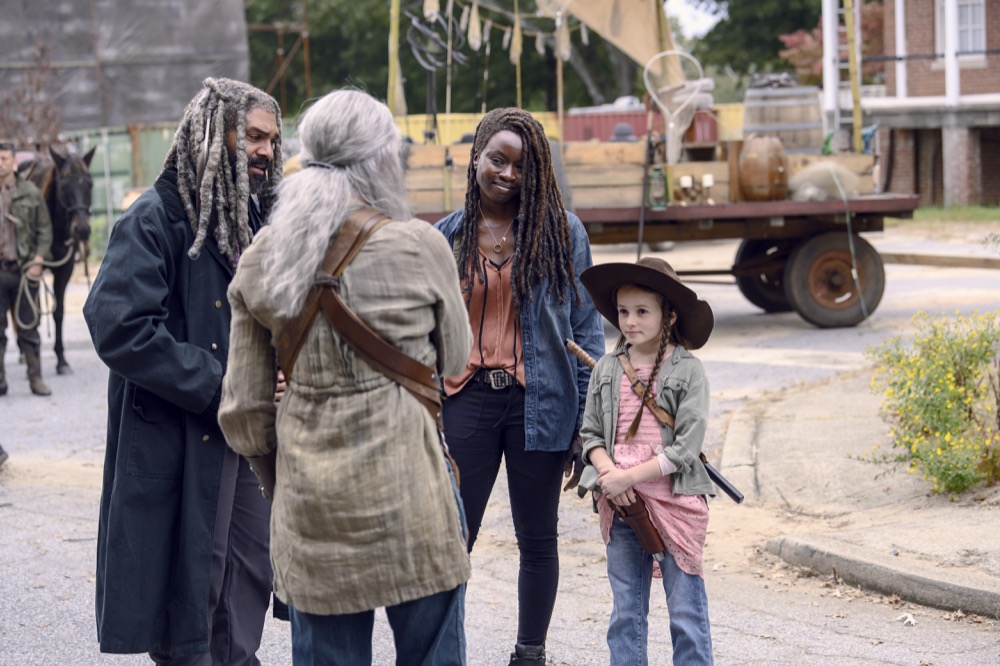 How did Judith go six years without seeing Carol and Ezekiel?? Oh, right, the kid slaughter thing. That makes sense. Anyway, expect more badass Judith in the finale.
---
13. Siddiq (+5)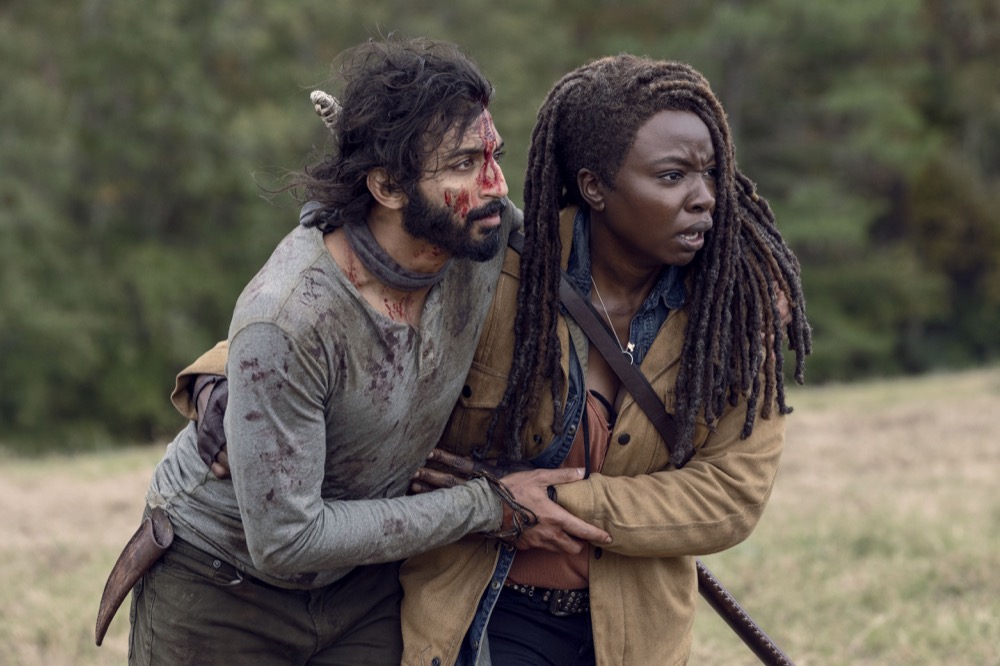 Siddiq didn't choose to be the lone survivor of Alpha's attack, but that was his fate. And because of that, he got to witness her power first hand and tell the others about it. That deserves a power promotion.
---
14. Magna (+2)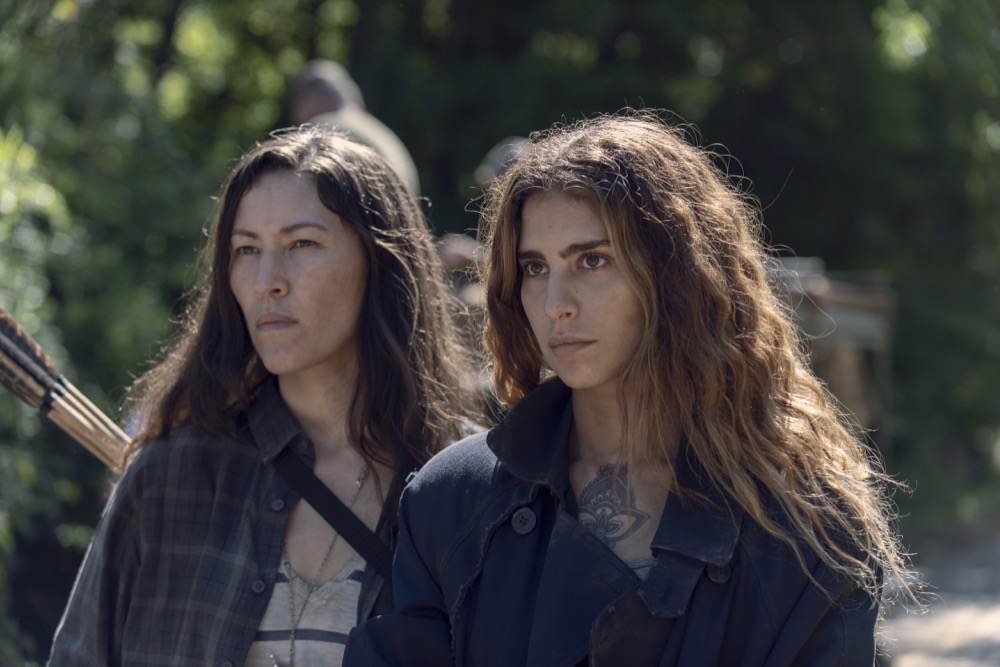 Magna was lucky that no one in her group ended up on the spikes (Luke wasn't so lucky in the comics). Still, we're thrilled to see her taking a more active role in her new community.
---
15. Yumiko (+2)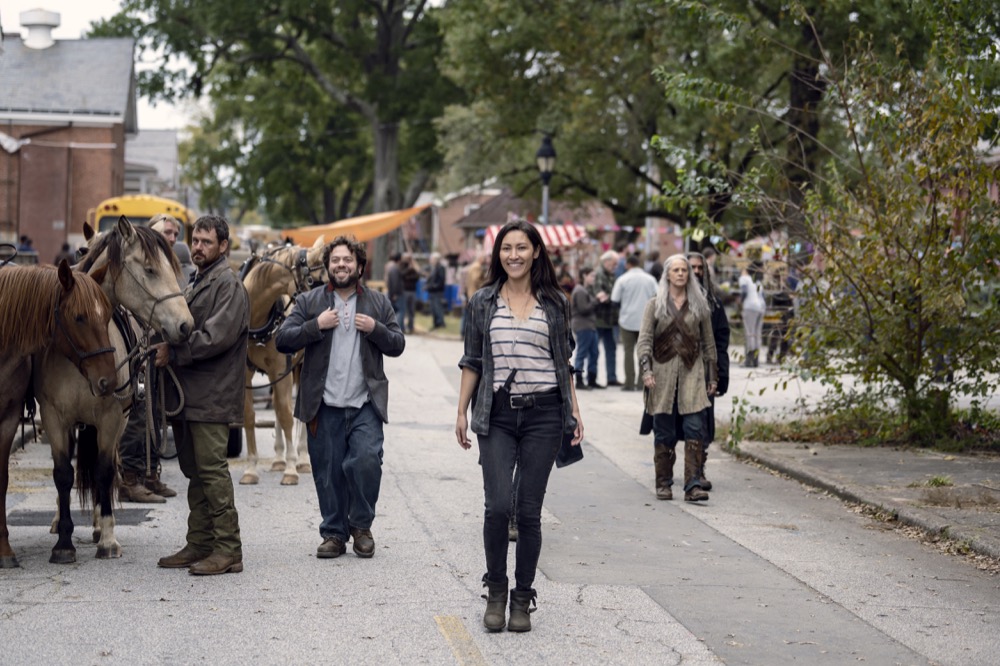 Yumiko being present for the pikes reveal shows how integrated she's become with her new group.
---
16. Eugene (+7)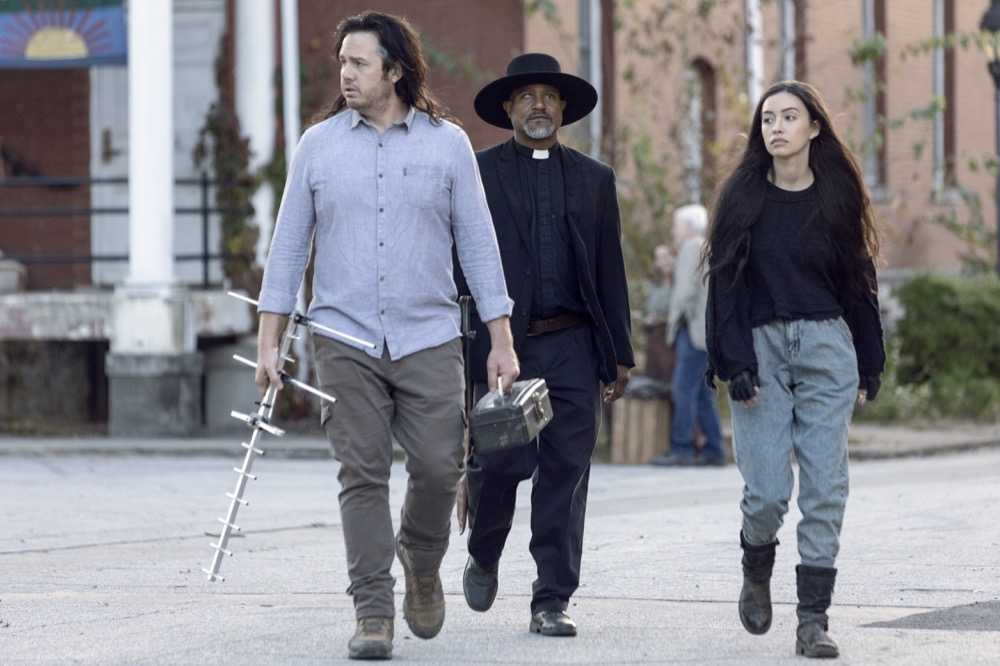 Eugene's radio gives him a lot of power – especially if it can communicate with survivors and communities outside of their own. Because he got his current one to work, we're boosting him up.
---
17. Rosita (+4)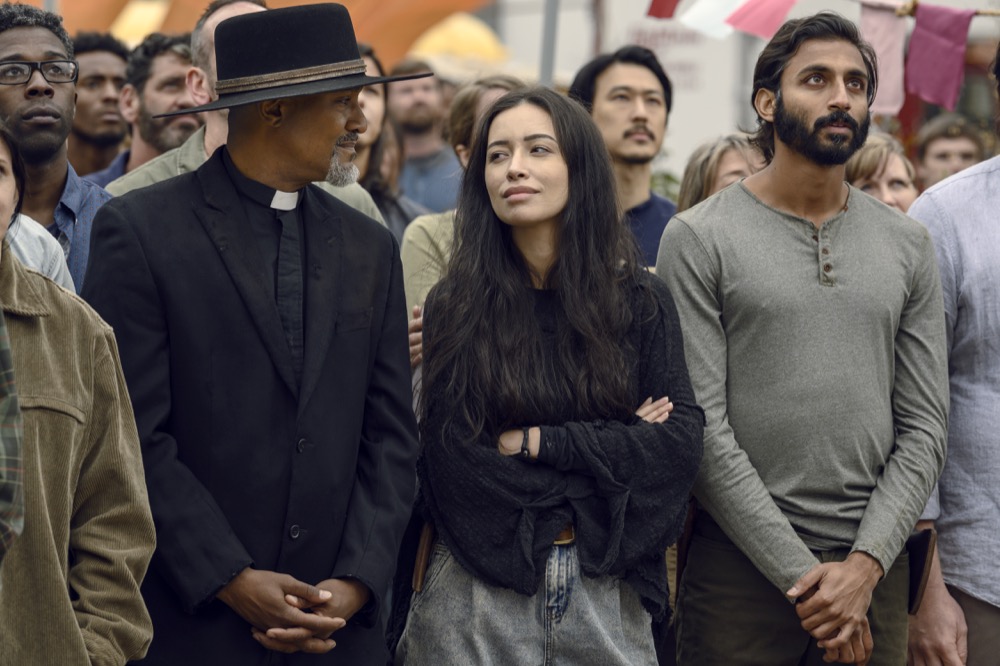 Rosita (and her unborn child) was miraculously spared from her comic counterpart's spike fate. And we're glad, we could use more Rosita in our lives.
---
18. Kelly (+1)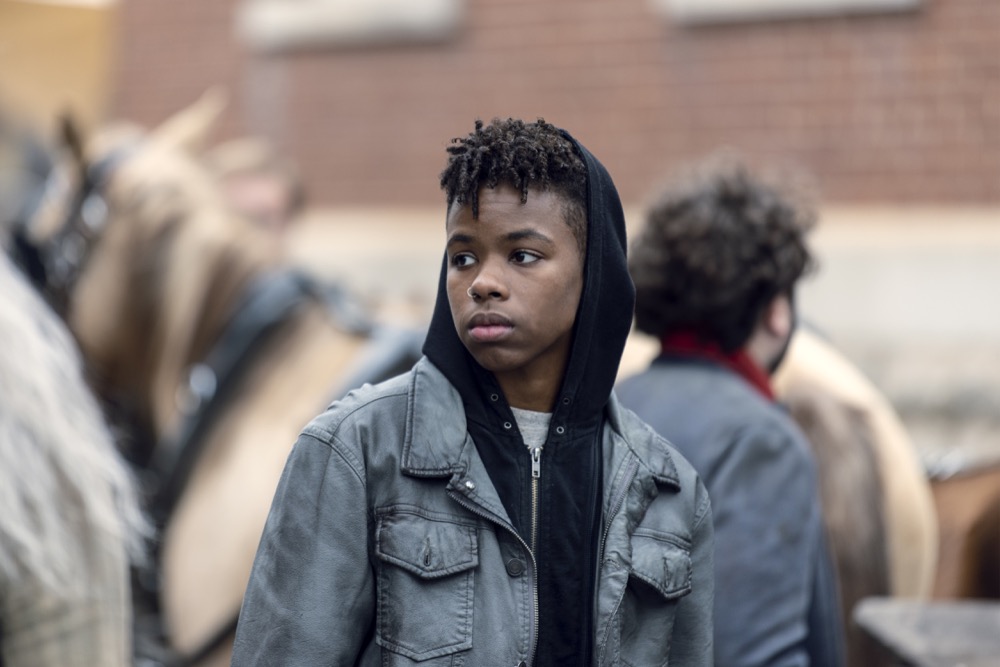 Damn, Kelly is always delivering the most emotional scenes. We're thankful she got to make peace with Connie and that all of her group were spared. More Kelly, please!
---
19. Negan (+1)
Negan's only getting moved up because of others moving down. However, you can look forward to him making a jump after the finale.
---
20. Alden (+4)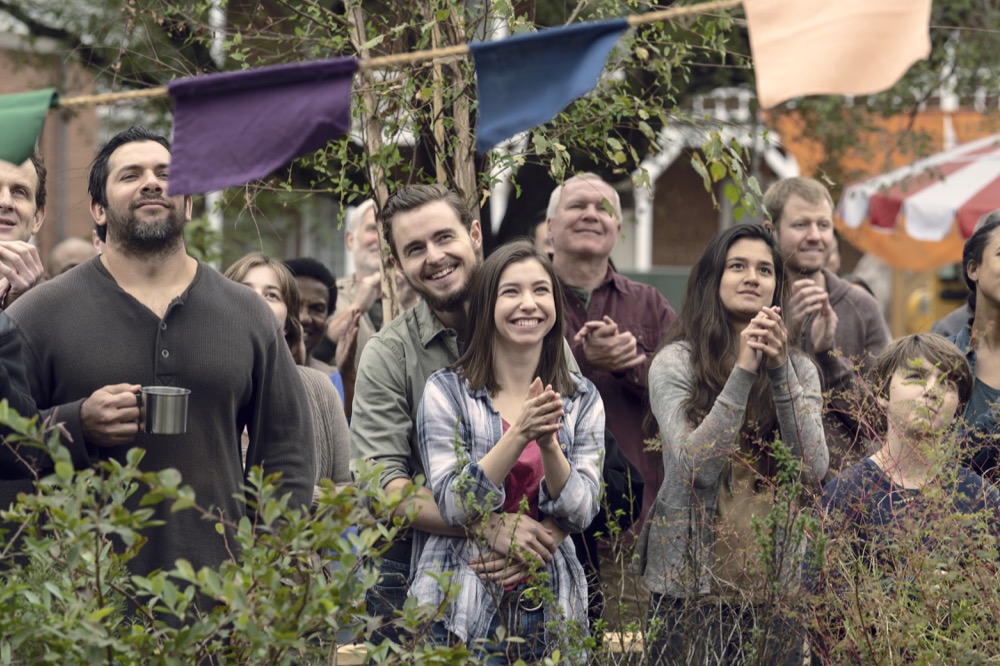 Poor Alden. He's been kidnapped, exchanged, and he lost his girlfriend forever. It will be interesting to see where his story goes from here.
---
21. Luke (+4)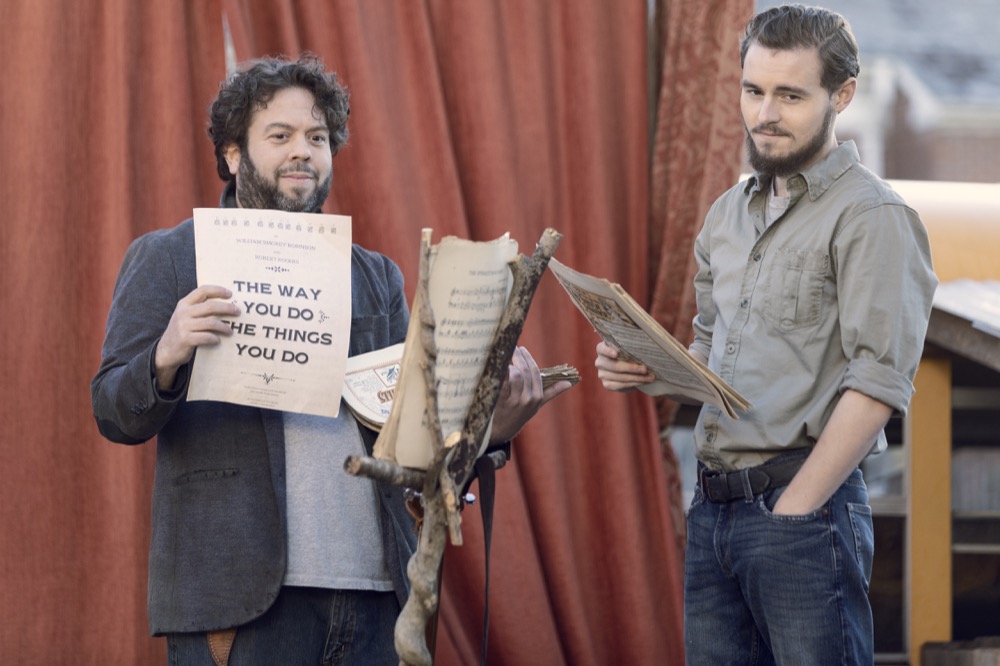 Ah Luke, we can never get you off this list. Every time we try you say something funny or do something charming. Even though you have little to no power, you're still a staple in the community, so we're keeping you here on the list. (Plus, you survived the pikes!)
---
Off The List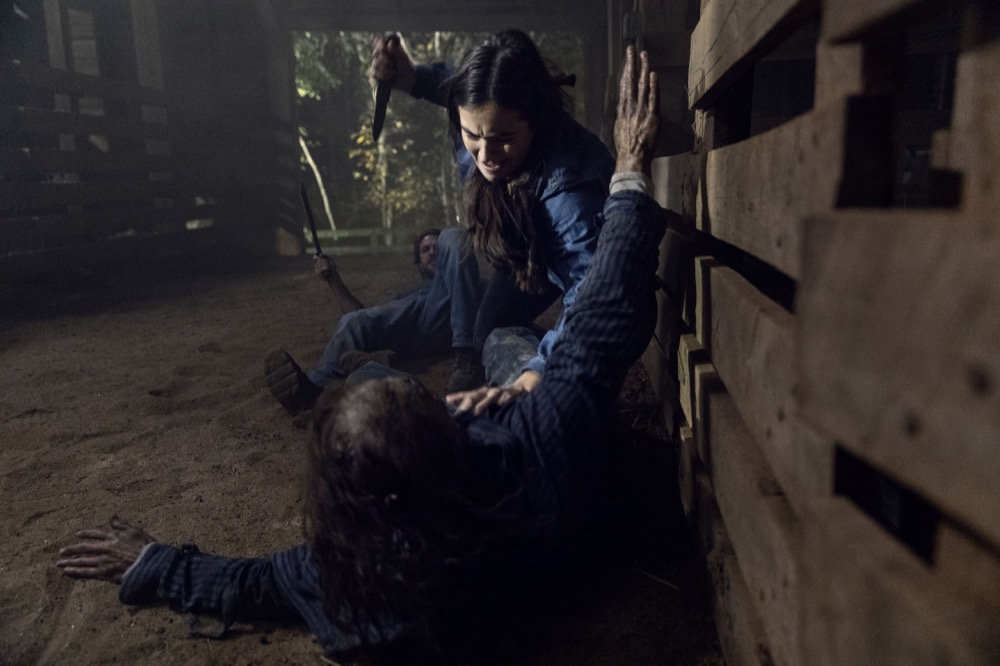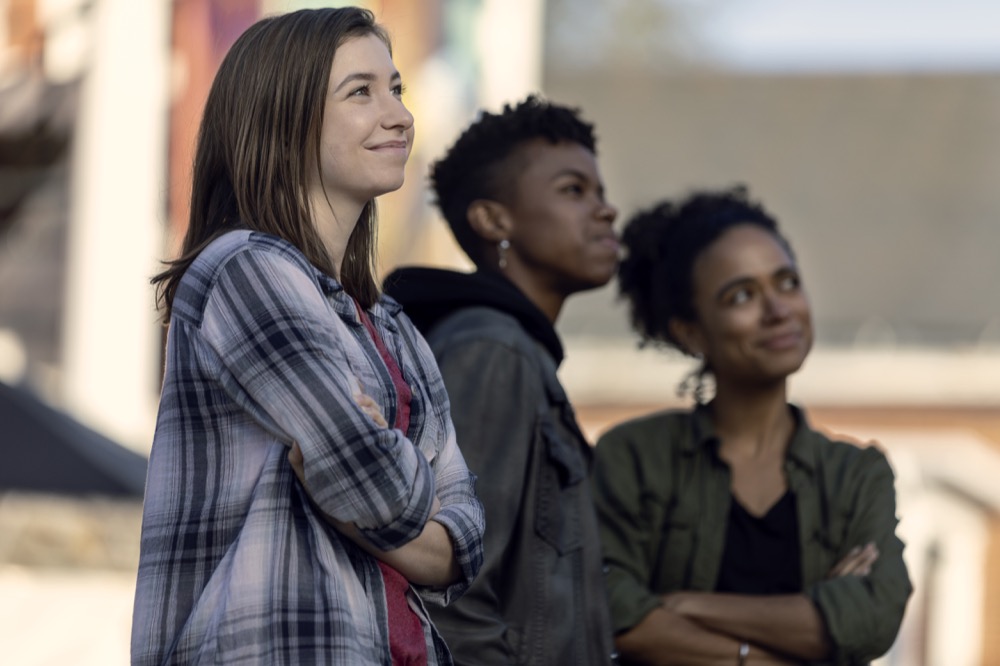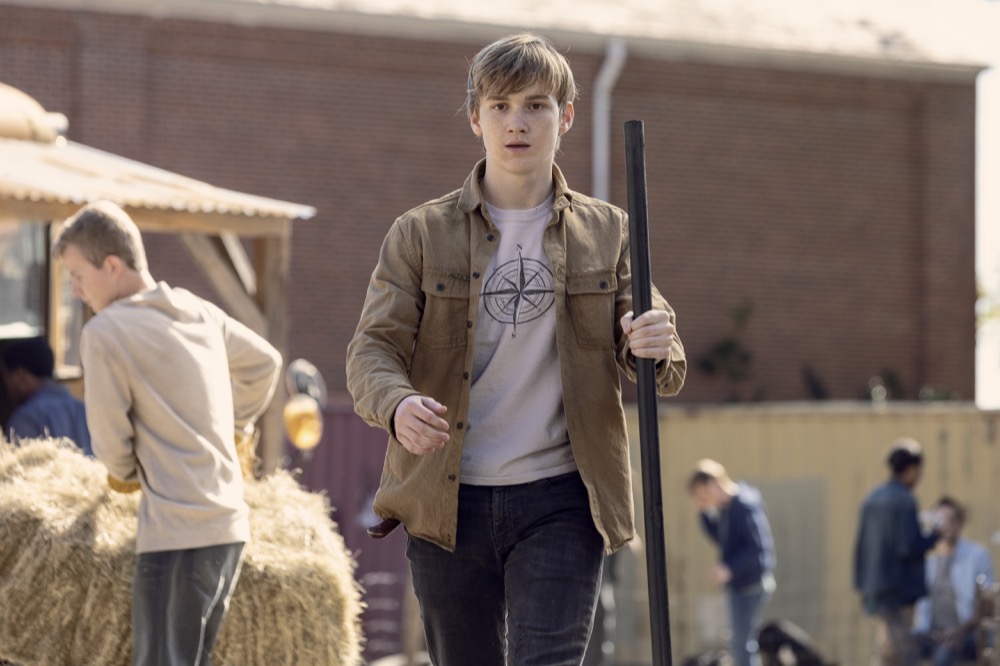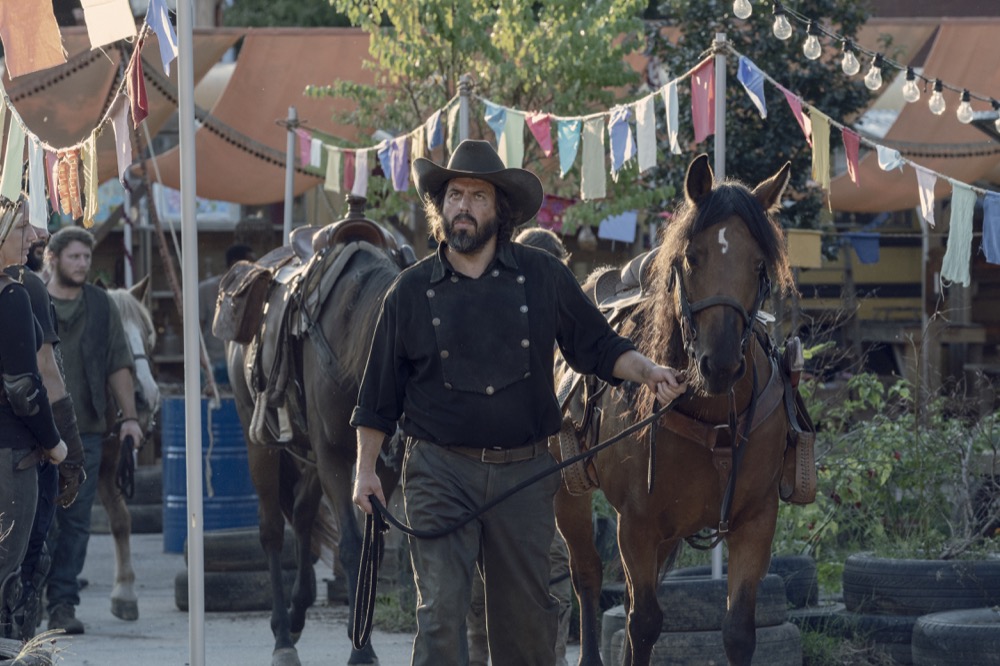 Rest in Peace to the fallen – we'll miss you!
---
And that wraps up our Infinity War-esque Power Rankings! Sheesh, that was rough. Let us know in the comments what you think of the order and catch us next week for the Season Finale!