This week we got a much clearer look at the world the six-year time jump left us with. In it, Michonne's taken over, a new group of survivors look to find a new home, and walkers are talking. After all that and more, here are our character Power Rankings for Week Six of The Walking Dead Season 9.
---
1. Michonne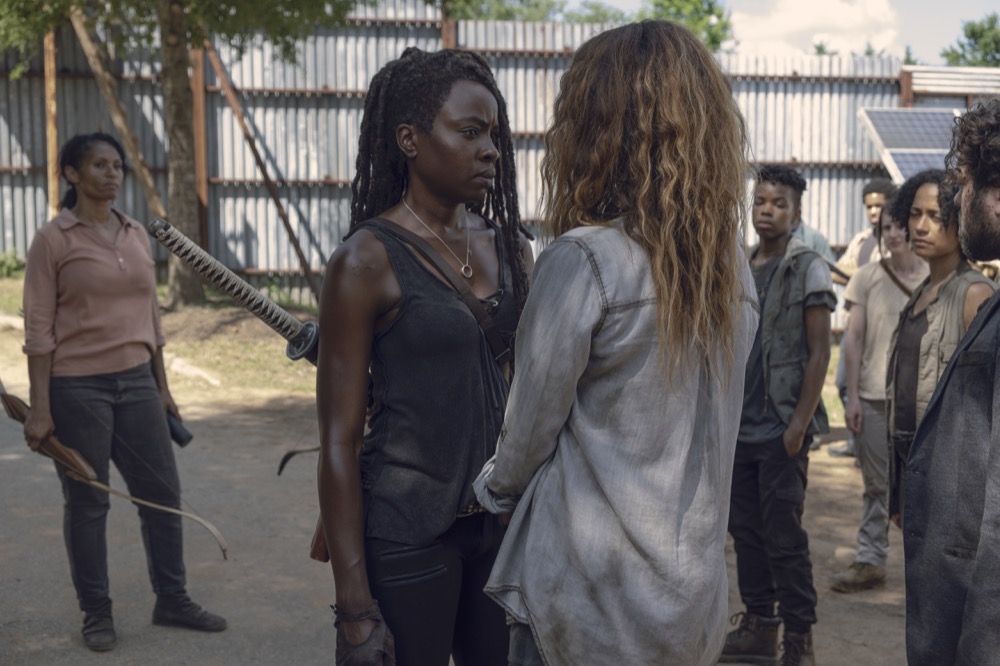 Notable Quote: (To Magna) "We've all done things, or else we wouldn't be here."
Michonne is far and away the most powerful character on The Walking Dead. Six years after Rick's disappearance we see her running Alexandria, taking care of her family, and putting her law degree to work. And even after all this time Michonne still has layers to peel back, like with Magna's group. Her (understandable) skepticism of the new survivors evolved to helpfulness in the span of one episode.
Still haunted by Rick's disappearance/assumed death, she's still (mostly) able to keep it together for her kids and community. Gabe may be running the council, but Michonne's running the show. That's power, folks.
---
2. Carol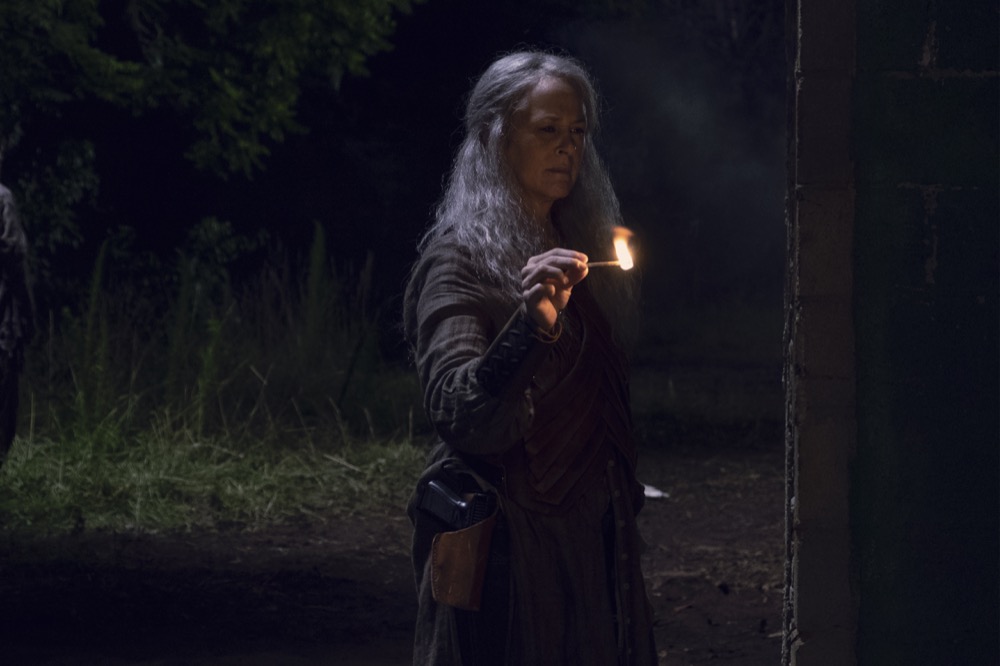 Notable Quote: "The ring I could let go. That stuff belonged to people I knew, people who went out and never came back."
Carol may be co-running the Kingdom with Ezekiel but she's still more powerful than his highness (see: savagely burning Saviors alive). She may have raised Henry to be a good kid, but if anyone can sniff out someone weak it's Carol. Remember when she described Sophia being too weak for the apocalypse earlier on in the series? She clearly doesn't want that for Henry, which is why Daryl is back in the picture.
---
3. Ezekiel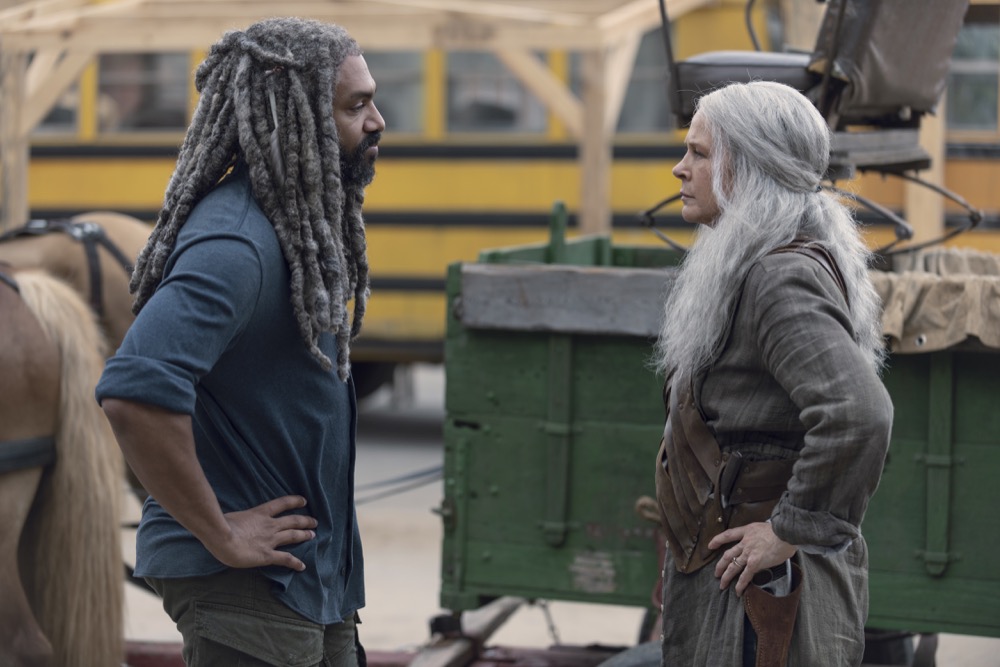 Notable Quote: "But the fair's right around the corner, I need him here…I just, I want him safe."
Ezekiel was reluctant to let Henry re-locate to Hilltop but luckily his queen knows best. Zeke's still running things at Kingdom, but his once sprawling community has withered under the post-Rick isolationism of the communities.
---
4. Jesus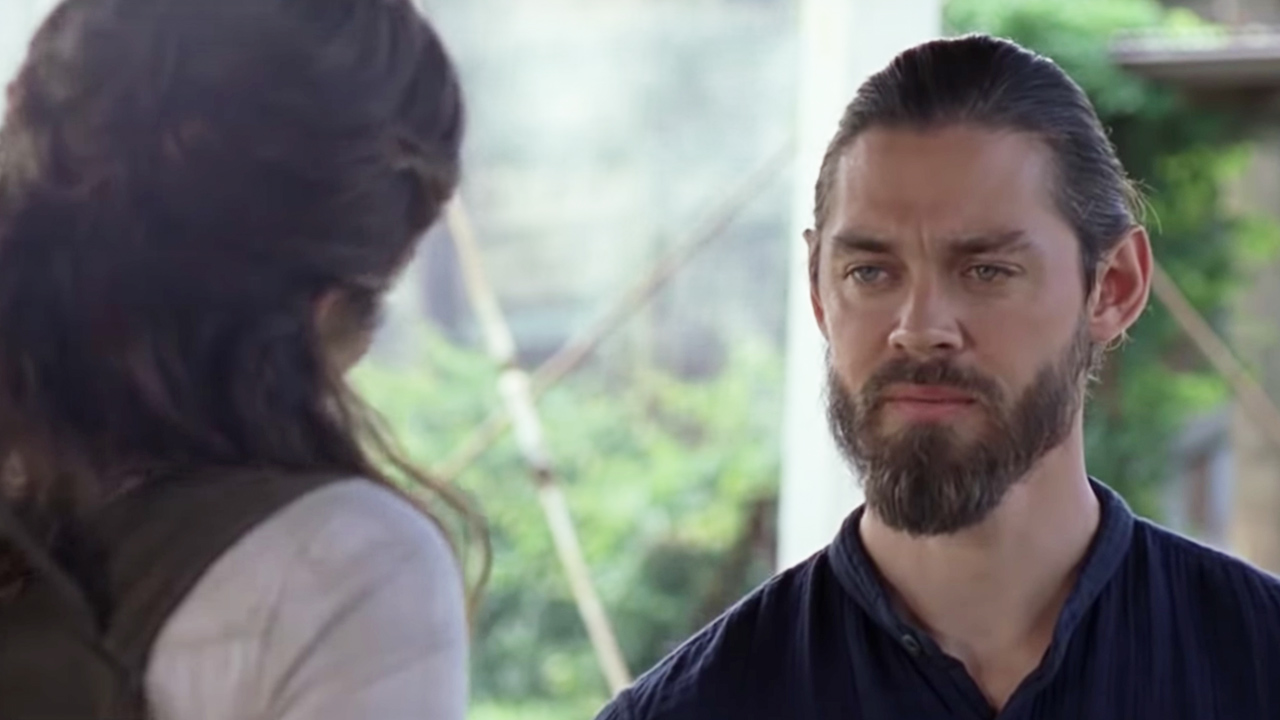 Notable Quote: N/A
We didn't see Jesus this episode but one could assume with Maggie temporarily out of the picture he's next in line to lead. More on him next week.
---
5. Father Gabriel (+5)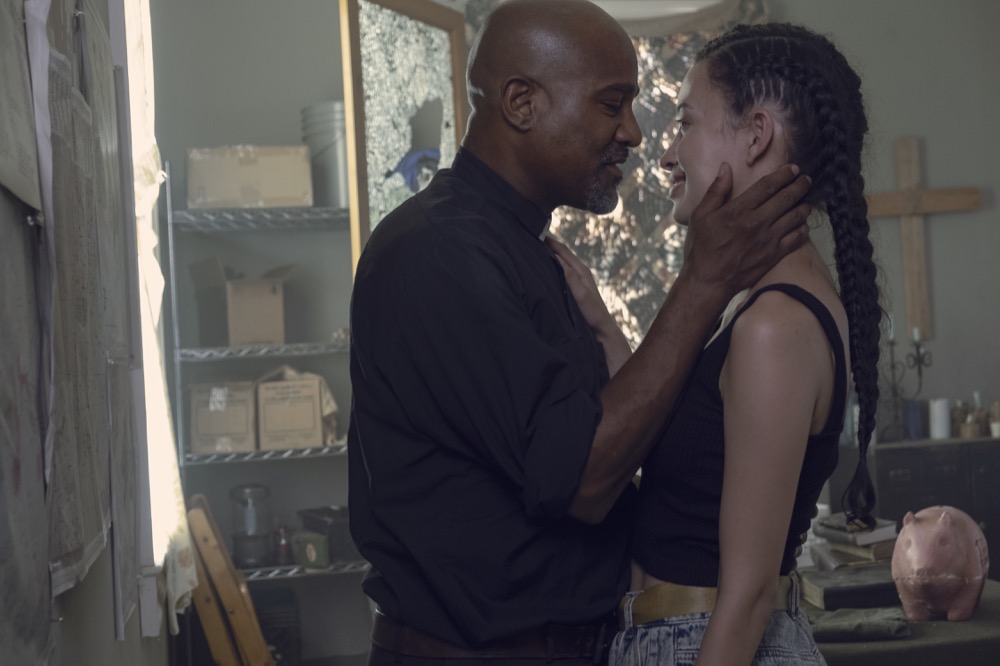 Notable Quote: "We could boost the signal…think what we might find. Who we might find. What else might be out there."
We're giving Gabe a giant promotion this week because of his massive glow-up. Not only is he dating Rosita, but he's also running Alexandria's council. AND ON TOP OF THAT he's also attempting to reach out to new communities via the radio he found in the woods with Dr. Carson (RIP). Gabe has really come into his own this season.
---
6. Daryl (-1)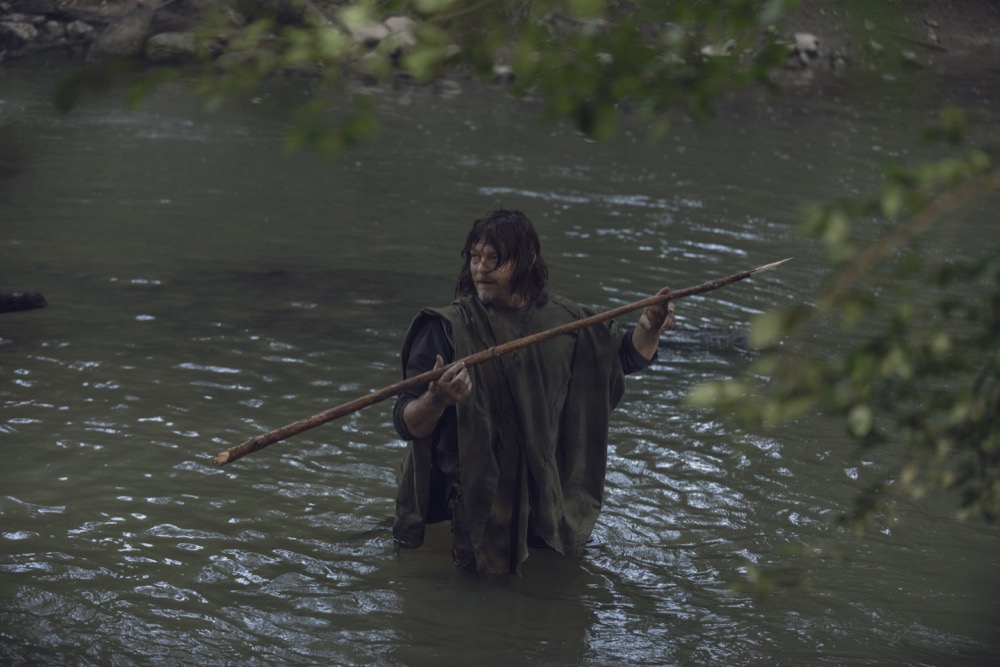 Notable Quote: N/A
Our Power Rankings occasionally run into a grey area when we're defining power, and that grey area is occupied by Daryl and his dog. Politically, Daryl holds almost no power because he's been living in self-imposed isolation. Physically and emotionally, Daryl can stand toe-to-toe with any of the strongest characters in the apocalypse. But because he's living alone, we have to move him down a spot.
---
7. Jerry (+1)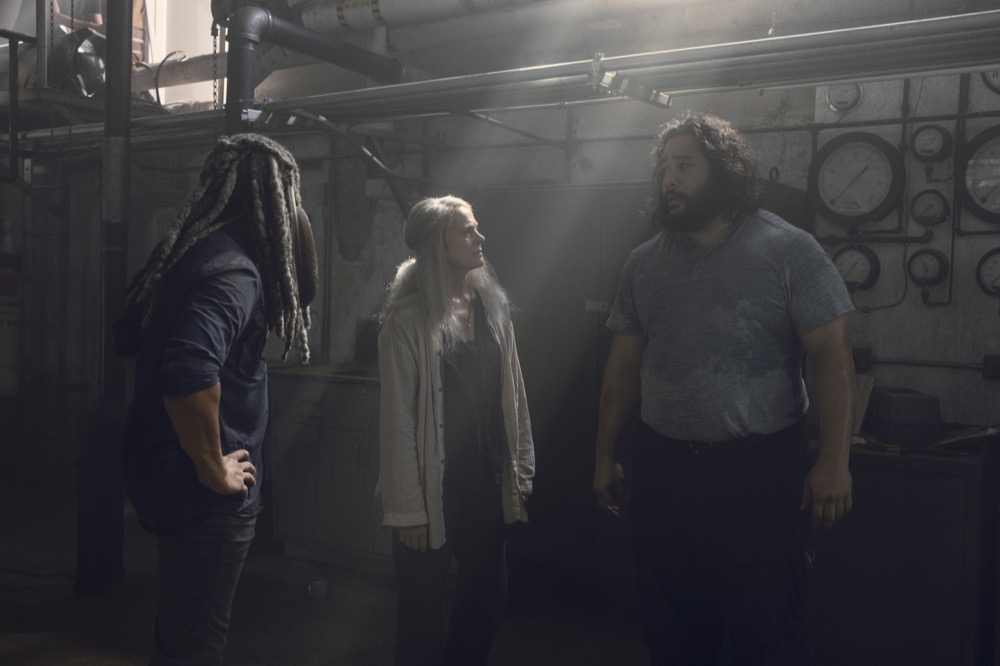 Notable Quote: "It'll grow back."
Despite the Kingdom's shabbiness Jerry was still in his perpetual good spirits.
---
8. Rosita (+1)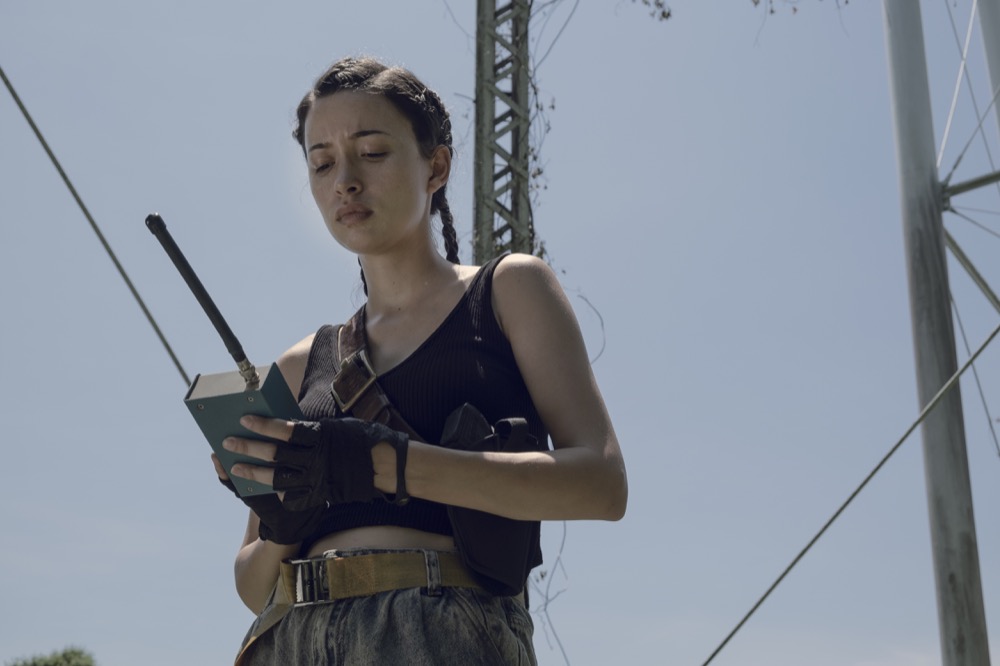 Notable Quote: "Shut UP! Don't make this weird, we are making it."
Rosita's getting moved up because of her badassery during the radio mission with Eugene. And when things went wrong she capably led him to safety, yelled at him to not profess his love for her, and hide them as the talking walkers passed by.
---
9. Aaron (+7)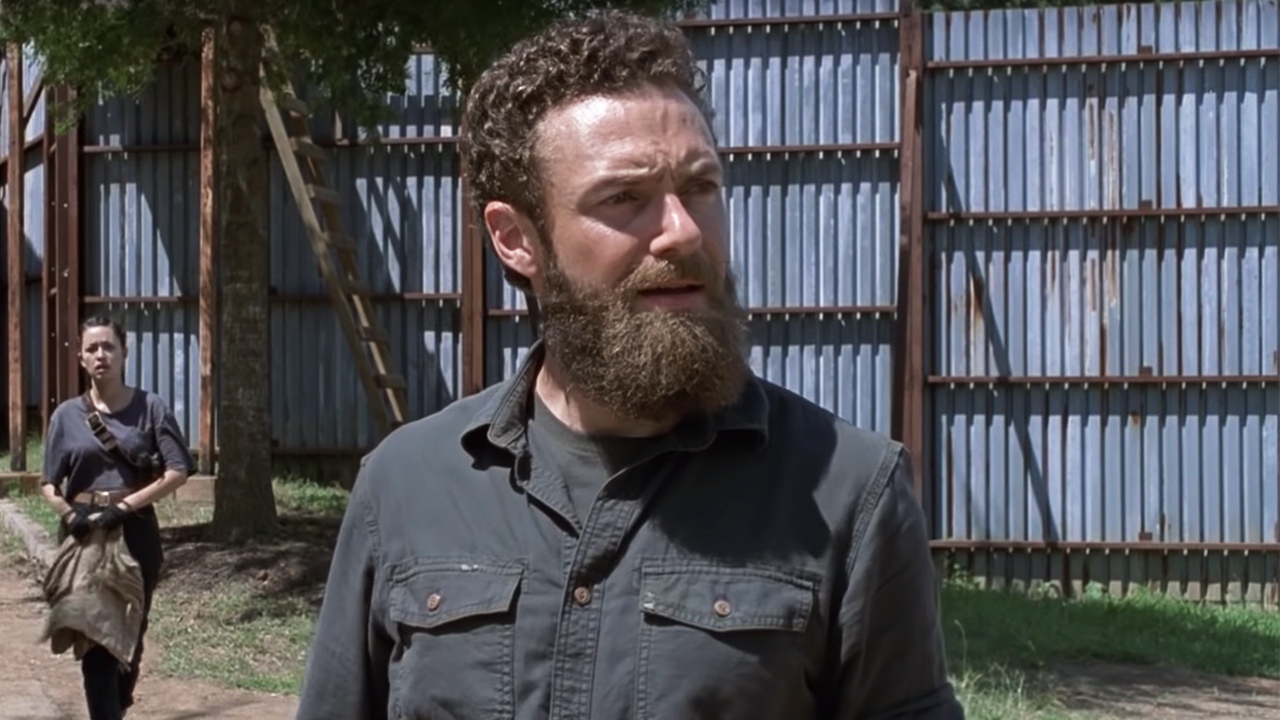 Notable Quote: "Thank you. If that's everything, I'd like to motion for a vote."
The six-year time jump allowed Aaron to heal from his amputation and give him new legs (and a new arm) along with a seat on Alexandria's council. Additionally, we got to see Aaron more as a father with not-so-baby Gracie.
---
10. Judith (+1)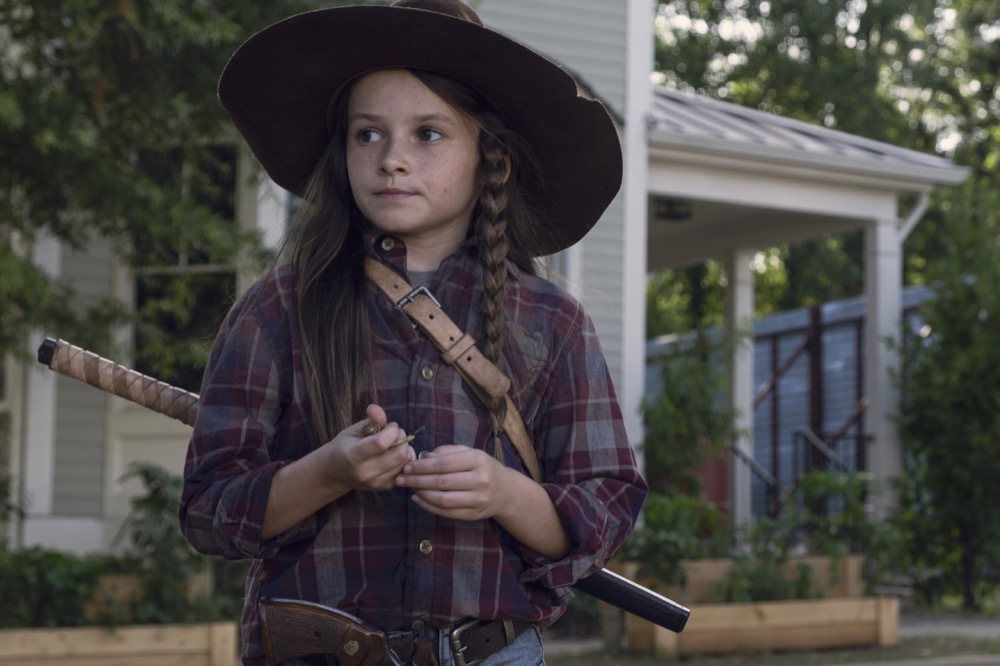 Notable Quote: "It doesn't matter if you're a good or bad person on the inside, the numbers don't care."
The fact that a 10-year-old easily convinced adults to bring in FIVE new survivors into a skeptical community just goes to show how influential Judith has become. Sure, she's the leader's kid, but Judith marches to the beat of her own drum. She was even able to verbally disarm the once-powerful Negan during a math tutoring lesson.
---
11. Henry (NEW)
Notable Quote: "There's right and there's wrong. You stand up for what's right and you fight what's wrong. You taught me that."
Morgan's former pupil and Ezekiel and Carol's adopted son really impressed this episode. Sure, he shouldn't have fallen for the damsel in distress scream that got them in trouble with the Saviors, but he proved to be more capable than a lot of survivors we've met in this show.
---
12. Eugene (-5)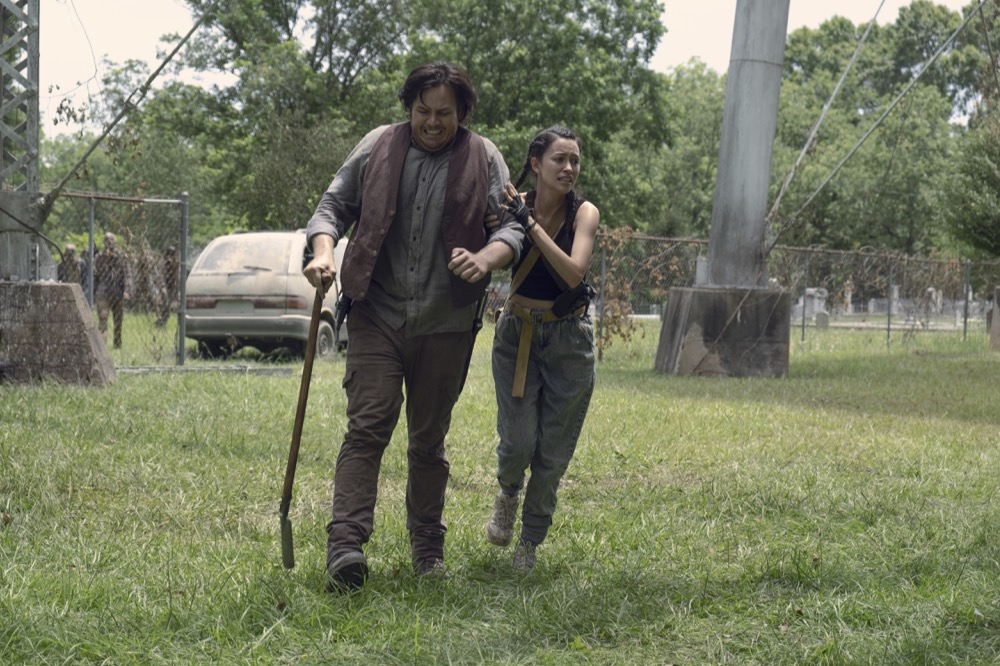 Notable Quote: "You must really like Gabriel."
Eugene opened the episode as a walker-killing badass and ended it cowering from walkers with a broken leg. This sort of brief character devolution and injury cause us to lower him down a few spots.
---
13. Magna (NEW)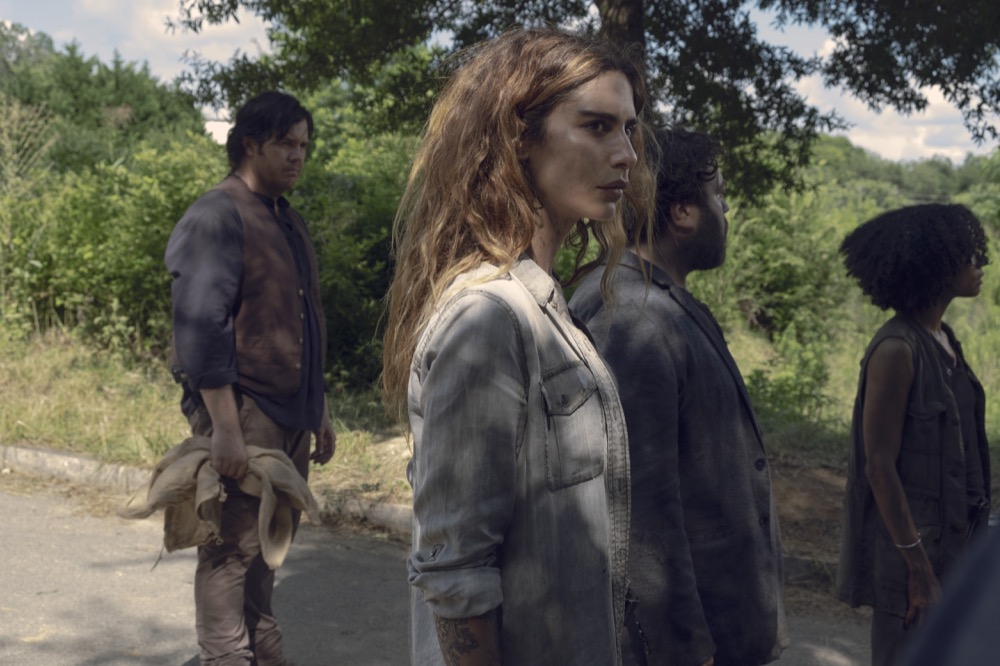 Notable Quote: "You're right about me. I've done things, terrible things. If I had all this, I wouldn't trust me either."
Comic favorite Magna has finally arrived with her crew in The Walking Dead. We would add them all to the rankings, but we're going to wait an episode or so to see how the cards fall for them. Anyway, their leader may be disarmed and under Michonne's watch as they ride to Hilltop, but Magna should not be undermined. She may be a criminal, but she's no villain. Lots more from her in the coming weeks.
---
14. Cyndie (-8)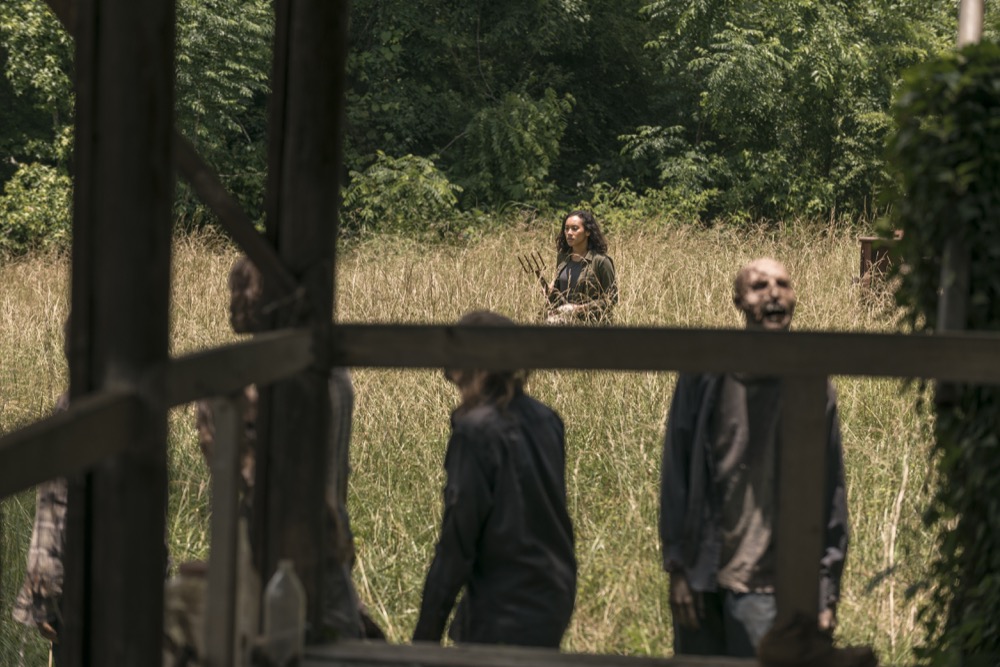 Notable Quote: N/A
Haven't seen Cyndie in a minute so she's getting pulled down the list until we know what's up with Oceanside. And just so we don't have to repeat the same thing for each character, we're also grading on a recency bias for Enid, Siddiq, Alden, and Tara.
---
15. Enid (-3)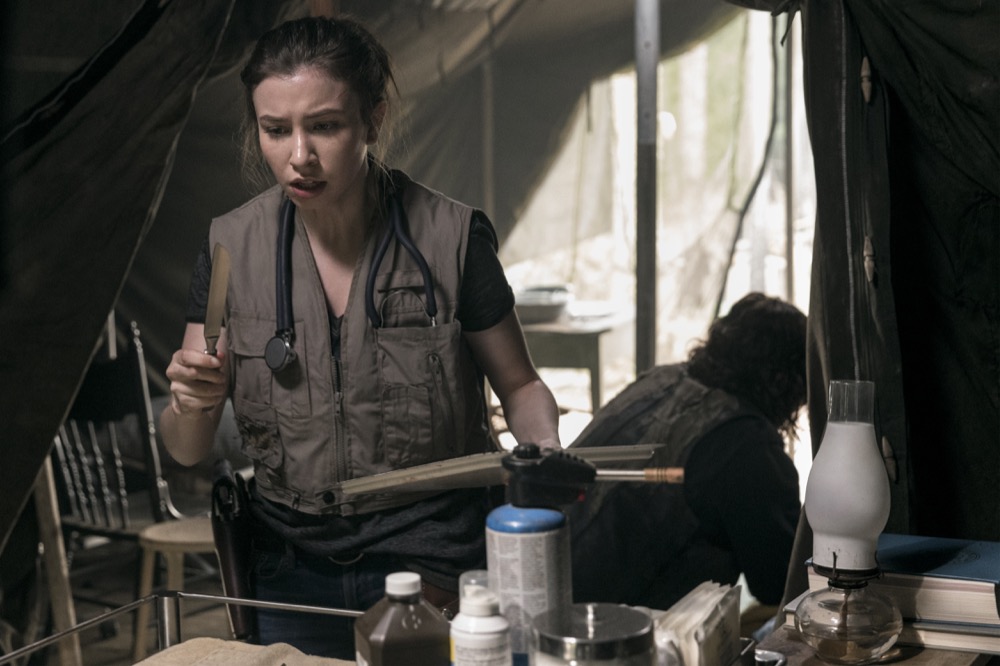 Notable Quote: N/A
---
16. Siddiq (-3)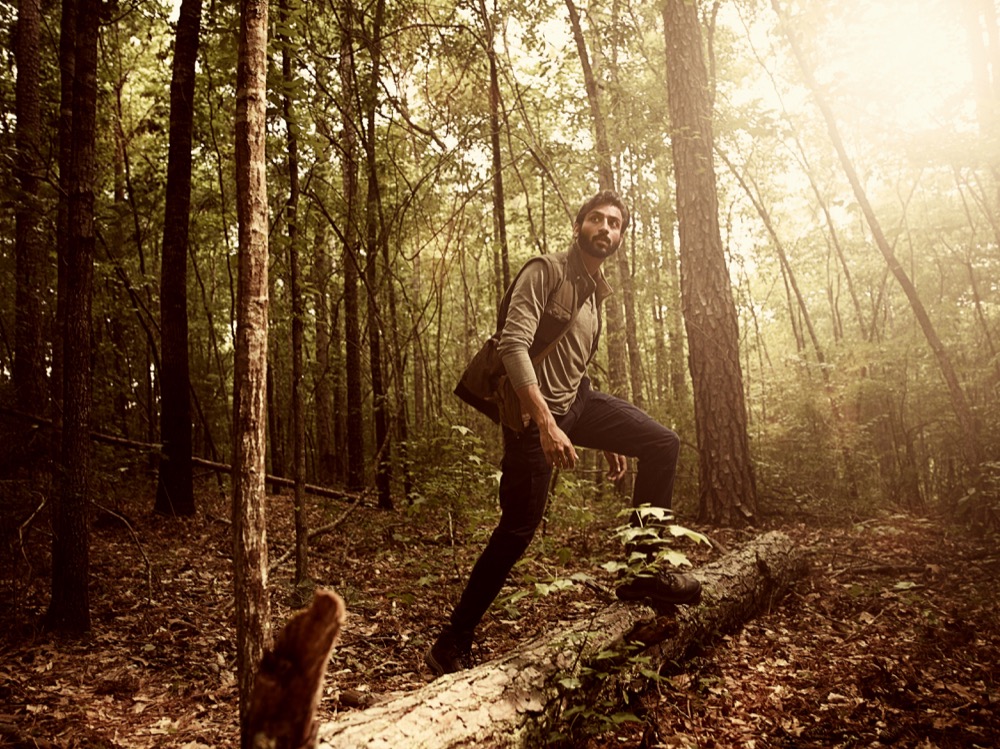 Notable Quote: N/A
---
17. Alden (-3)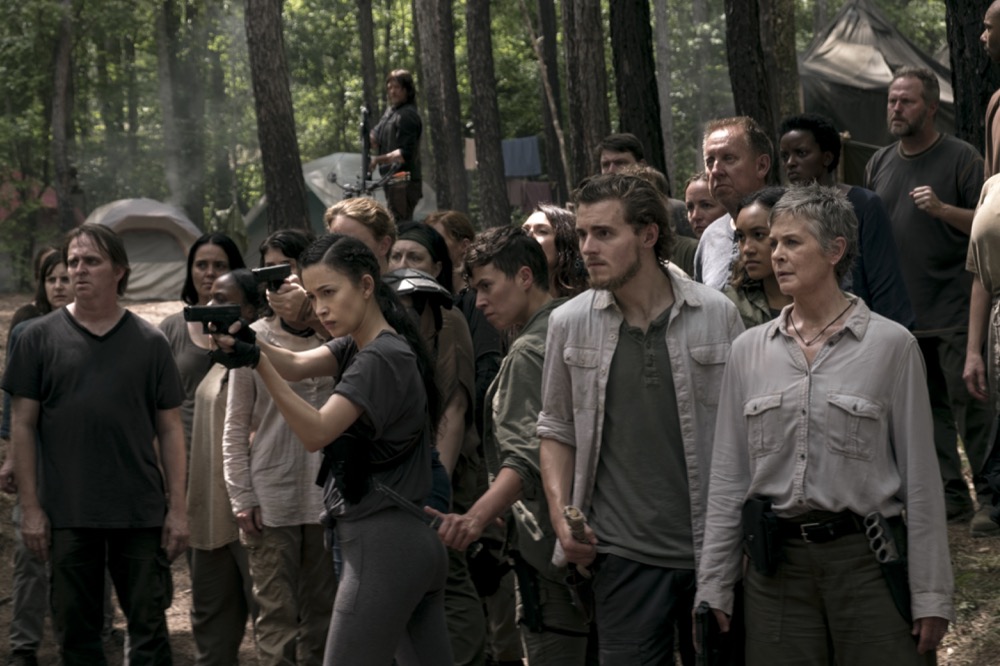 Notable Quote: N/A
---
18. Tara (-3)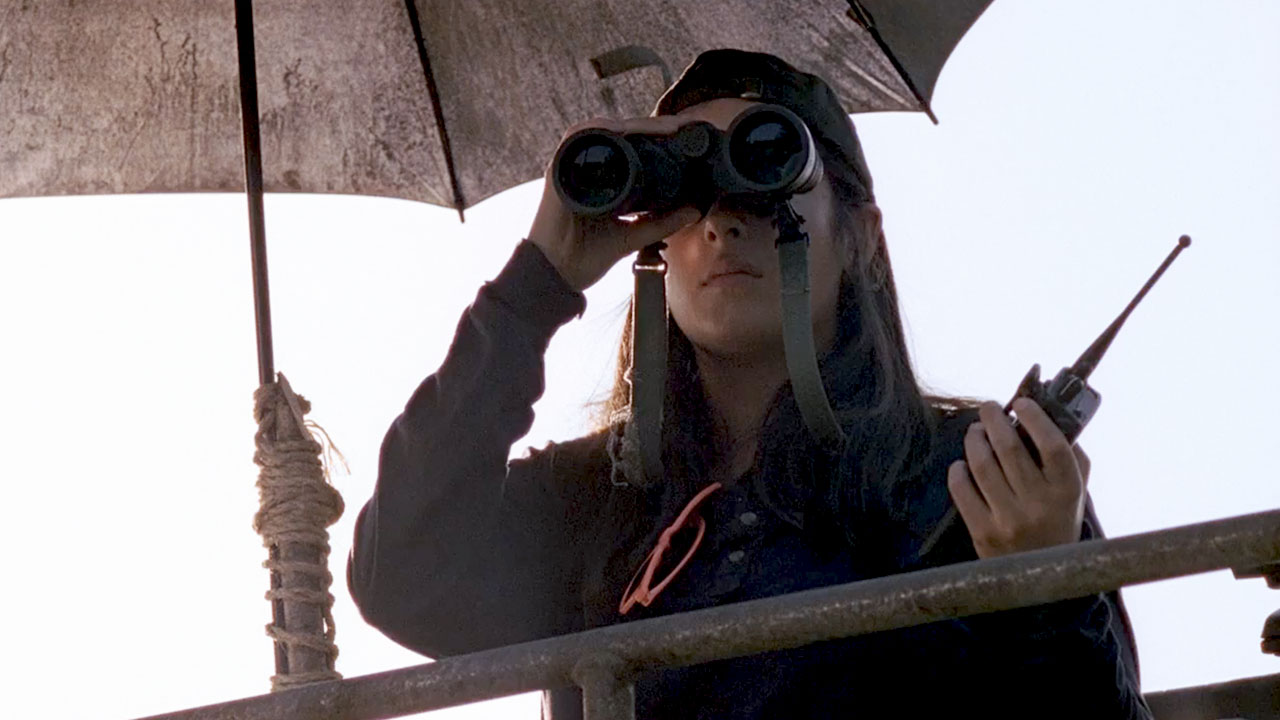 Notable Quote: N/A
---
19. Negan (-2)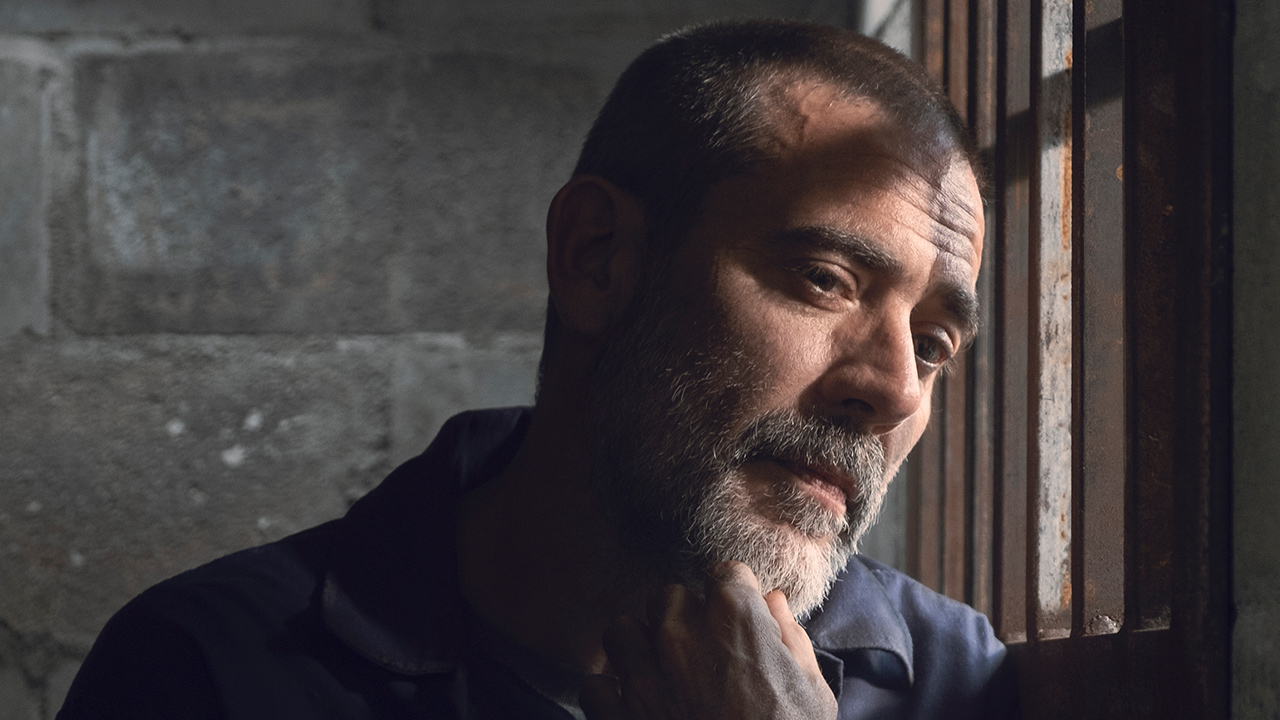 Notable Quote: "But let me guess…you being you, you wanna help them."
Negan may have been reduced to a 10-year-old's math tutor, but his story is far from being finished. Still, Negan's prisoner status keeps him tied to the ocean floor of our rankings.
---
On The Bubble: Luke, Connie, Kelly, Yumiko, Laura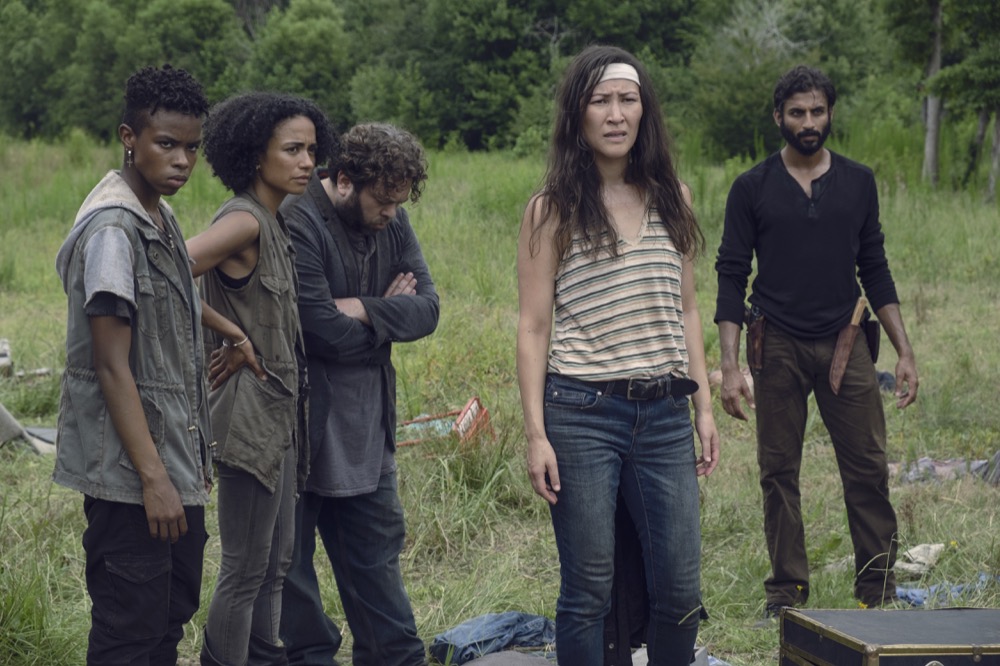 ---
And those are our new post-time jump rankings for Week Six! Do you agree with the list? Let us know in the comments!