The Walking Dead is back, and so are our Comic vs Show posts! See how Season 10 Episode 1 compared to Robert Kirkman's comics below.
---
Training Exercises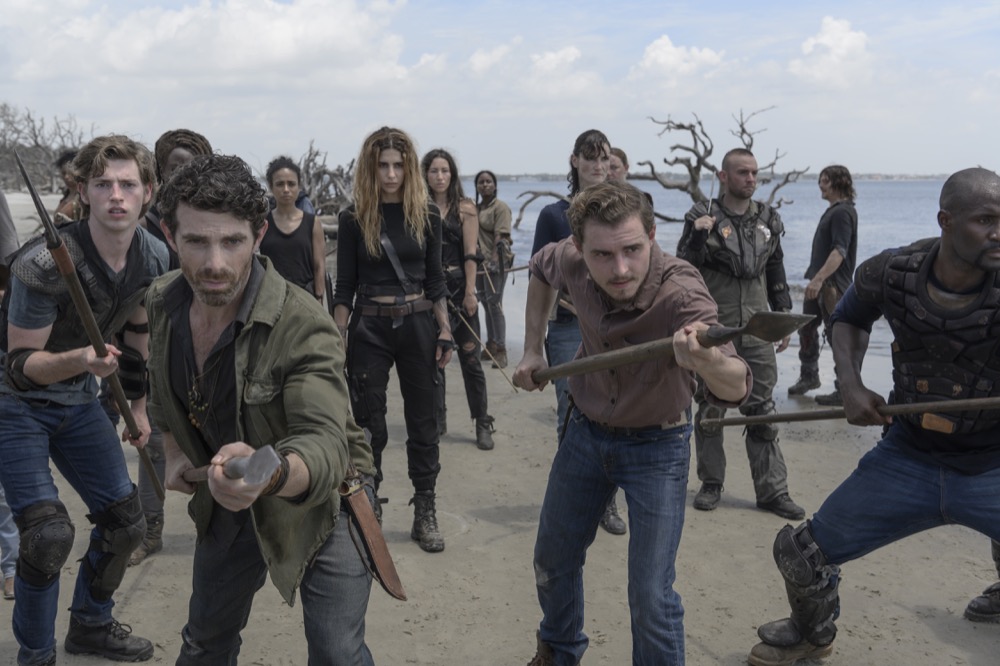 Let's start with the epic military battle training. In the episode, Daryl, Michonne, and Aaron lead the Alexandrians onto a beach to train for a walkers and Whisperers alike. In Issue 151 of the comics, a similar sort of training for hordes happens, but it's Dwight who leads it. Also, it was in the woods, not the beach, and the Alexandrians uses guns, not medieval weapons and shields.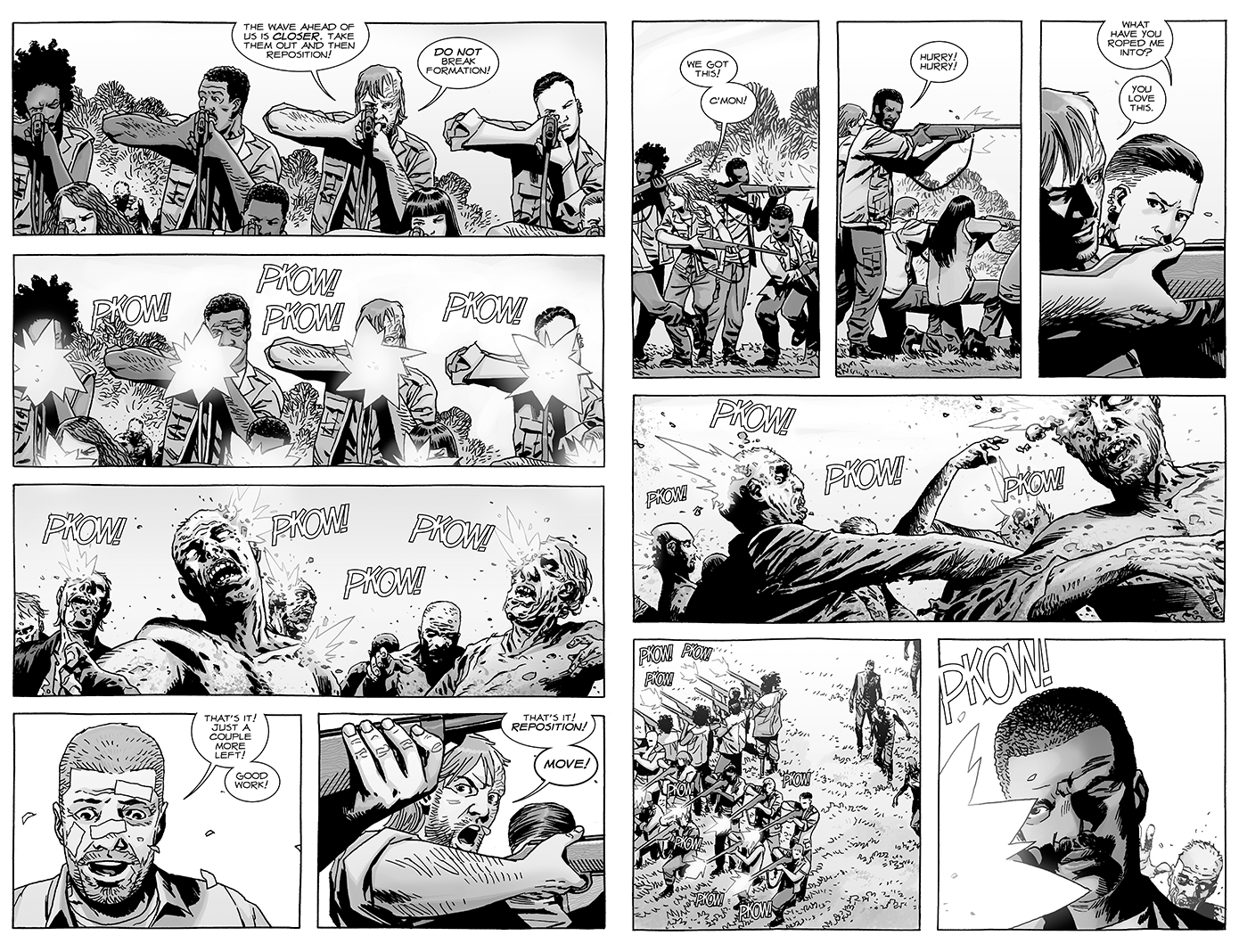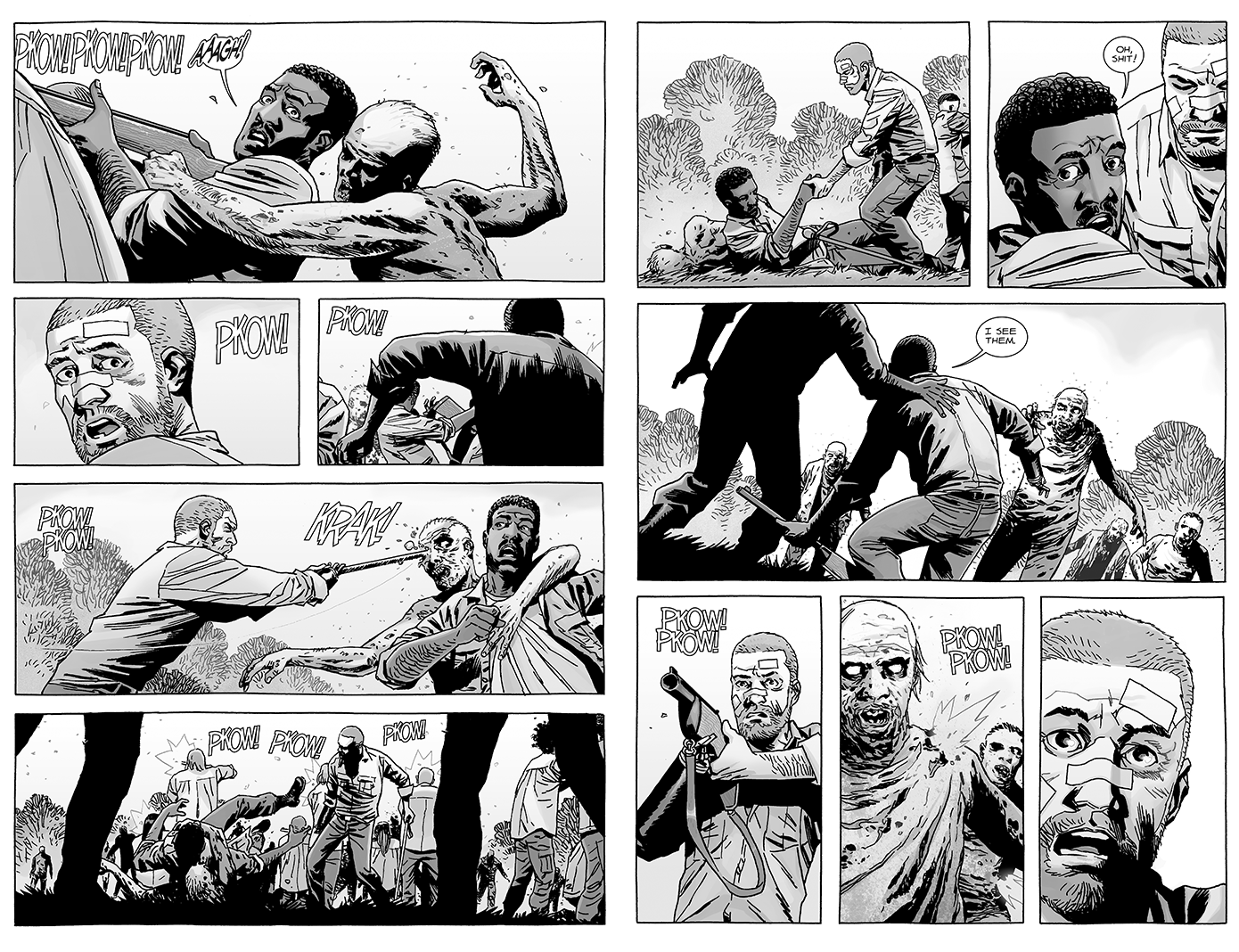 ---
Return From Sea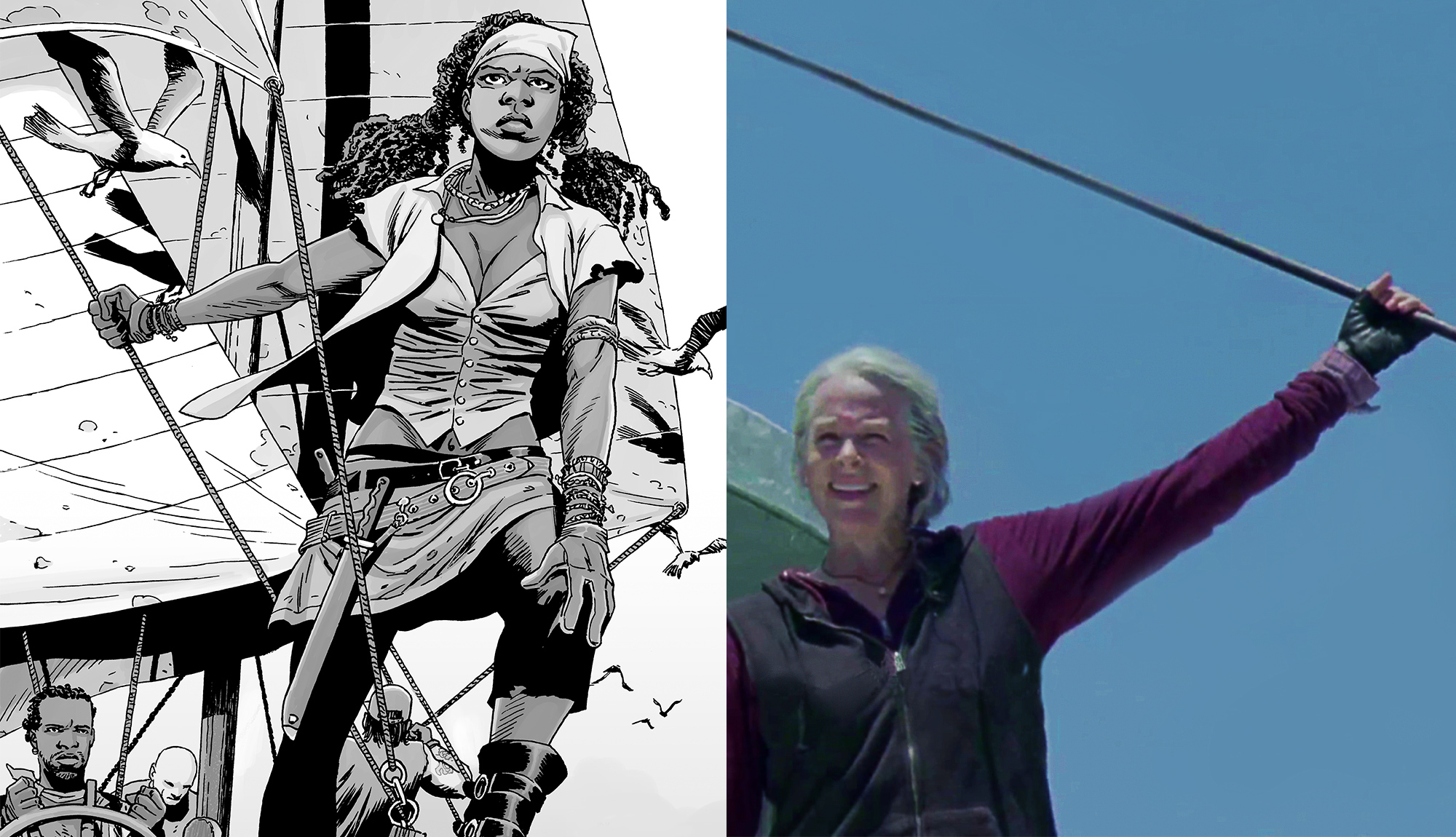 One of the most direct comic/show moments involved a major character returning from sea. In the episode, Carol returns from a months-long trip on the ocean to seemingly clear her head following Henry's brutal death. She awkwardly greets Ezekiel and then bear-hugs Daryl. Since Carol's long dead in the comics, it's actually Michonne who returns from sea in Issue 139. Like the show, she's not excited to see Ezekiel. And since Daryl's not in the source material, it's Rick who greets her. Also, if you want more info on Michonne's comic sea adventure, check out our Walking Dead Definitive Edition, which includes a whole video game devoted to that story!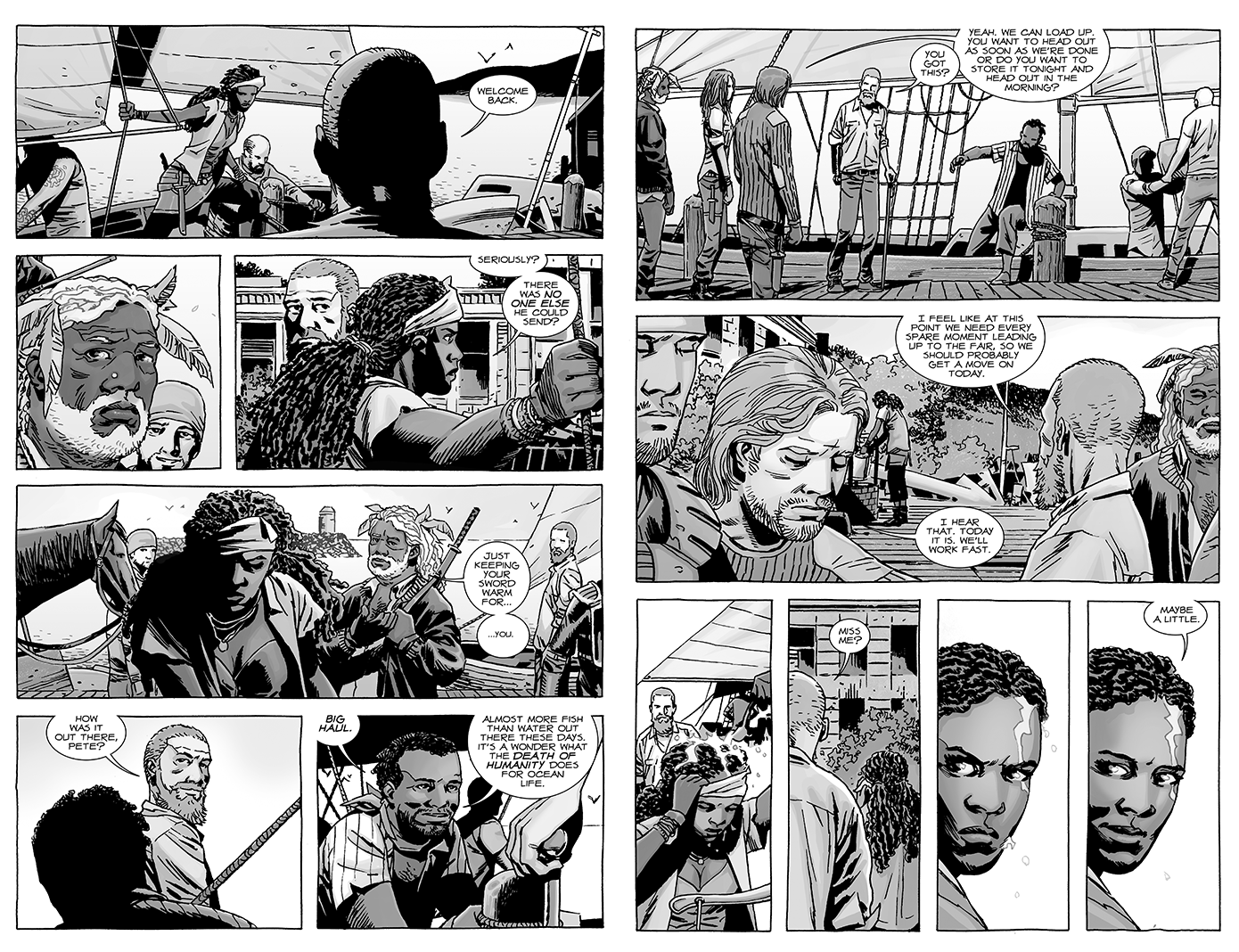 ---
Gabriel Stepping Up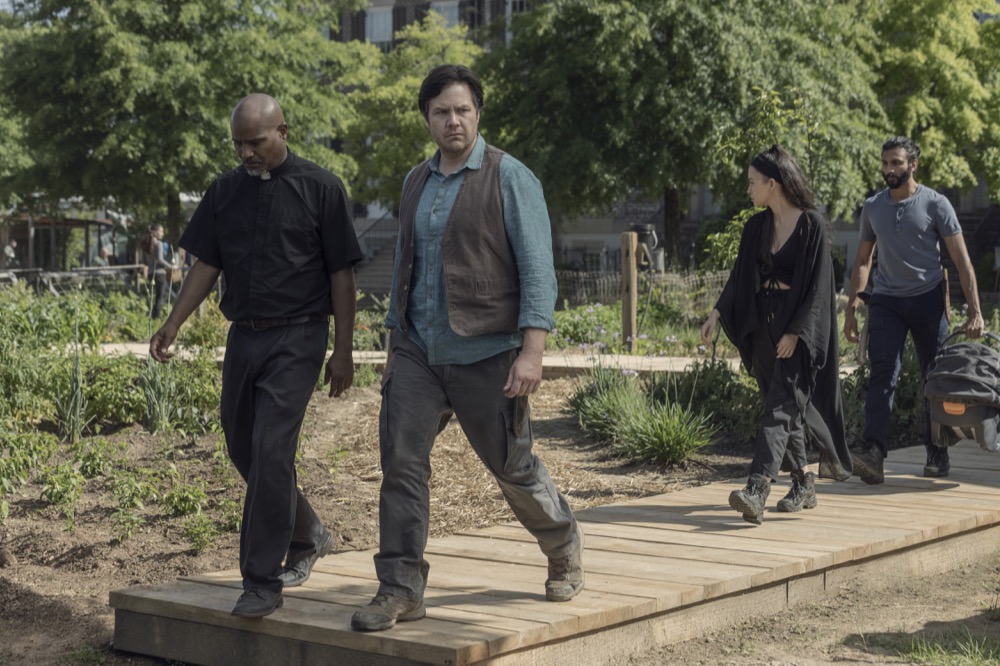 Moving on to Gabriel, who this episode really seemed to embrace his new leadership role in Alexandria. In Issue 151, it's Rick leading Alexandria BUT Gabe tells him he's ready to step up and be a soldier against the Whisperers. Still, it's very much in line with his comic counterpart, so look forward to more of that this season.
---
Dante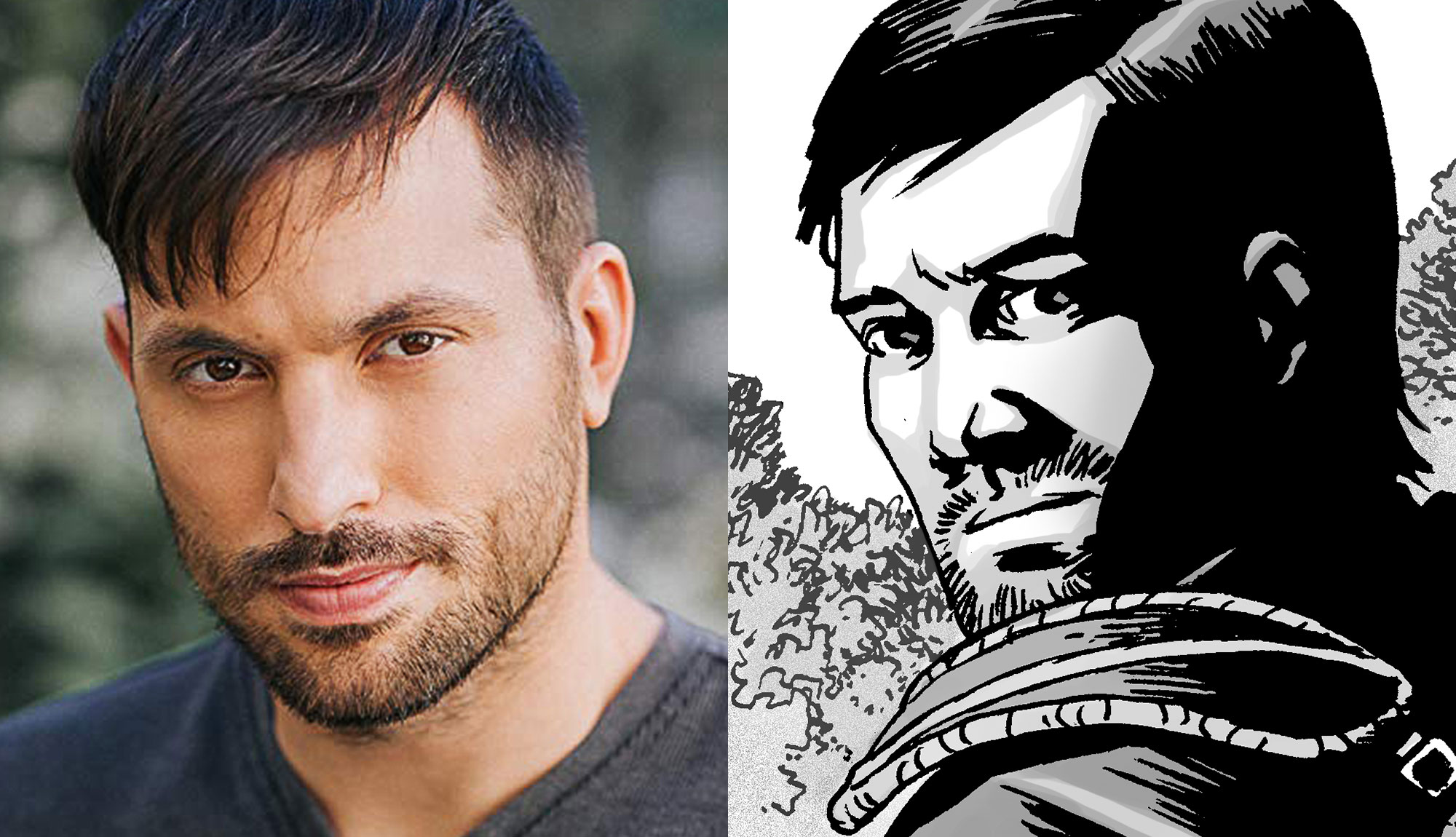 Now on to the new characters. Let's start with Dante, the town's new doctor who appeared during off screen hiatus stuff. Although Dante does come from the comics, his character is completely different from the show. Comic Dante is a Hilltop loyalist and soldier who first discovers the Whisperers during a rescue mission gone wrong. He later forms a relationship with Maggie and generally turns out to be a huge help during the Whisperer War.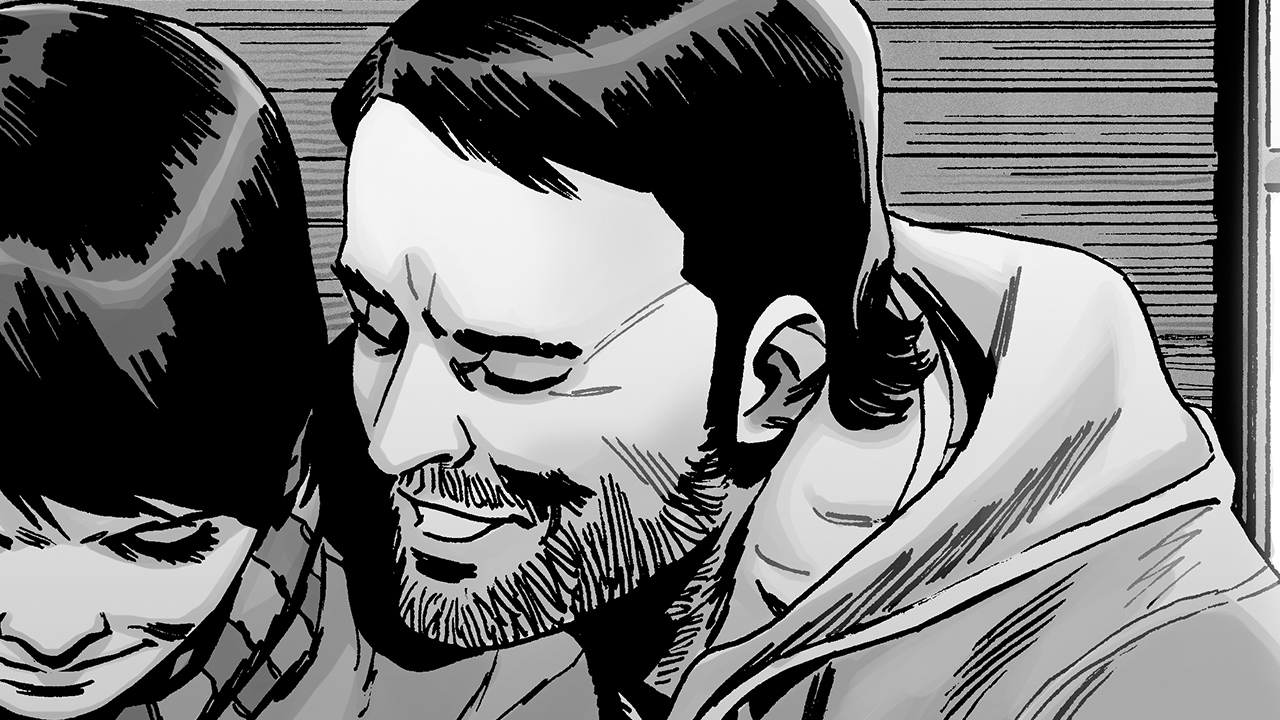 ---
Brandon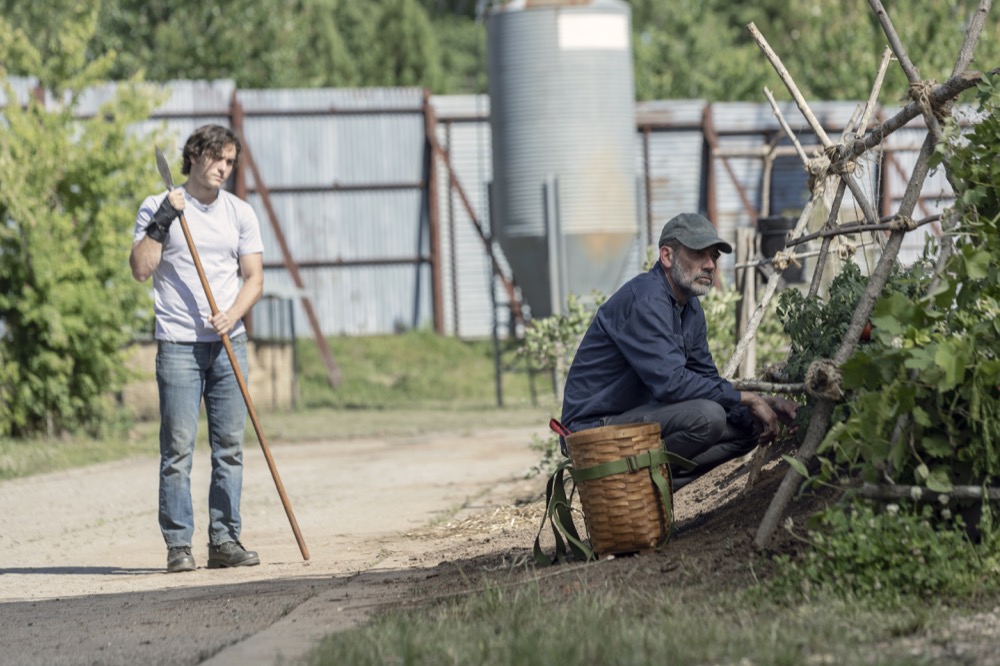 Next up is Brandon, who in a blink-and-you-missed it moment tried to tell Negan what to do this week. Like Dante, Brandon was also introduced to the comics in Issue 131. However, comic Brandon is Tammy and Morton's son and in Issue 151 is extremely bitter after his mother got beheaded by Alpha and father killed by Rick. So, he frees Negan from his cell, which Negan thanks him for by killing him. Obviously, we can't reveal if Brandon's storyline will mirror the comics, but it is interesting Angela Kang wrote Brandon and Negan into a scene together.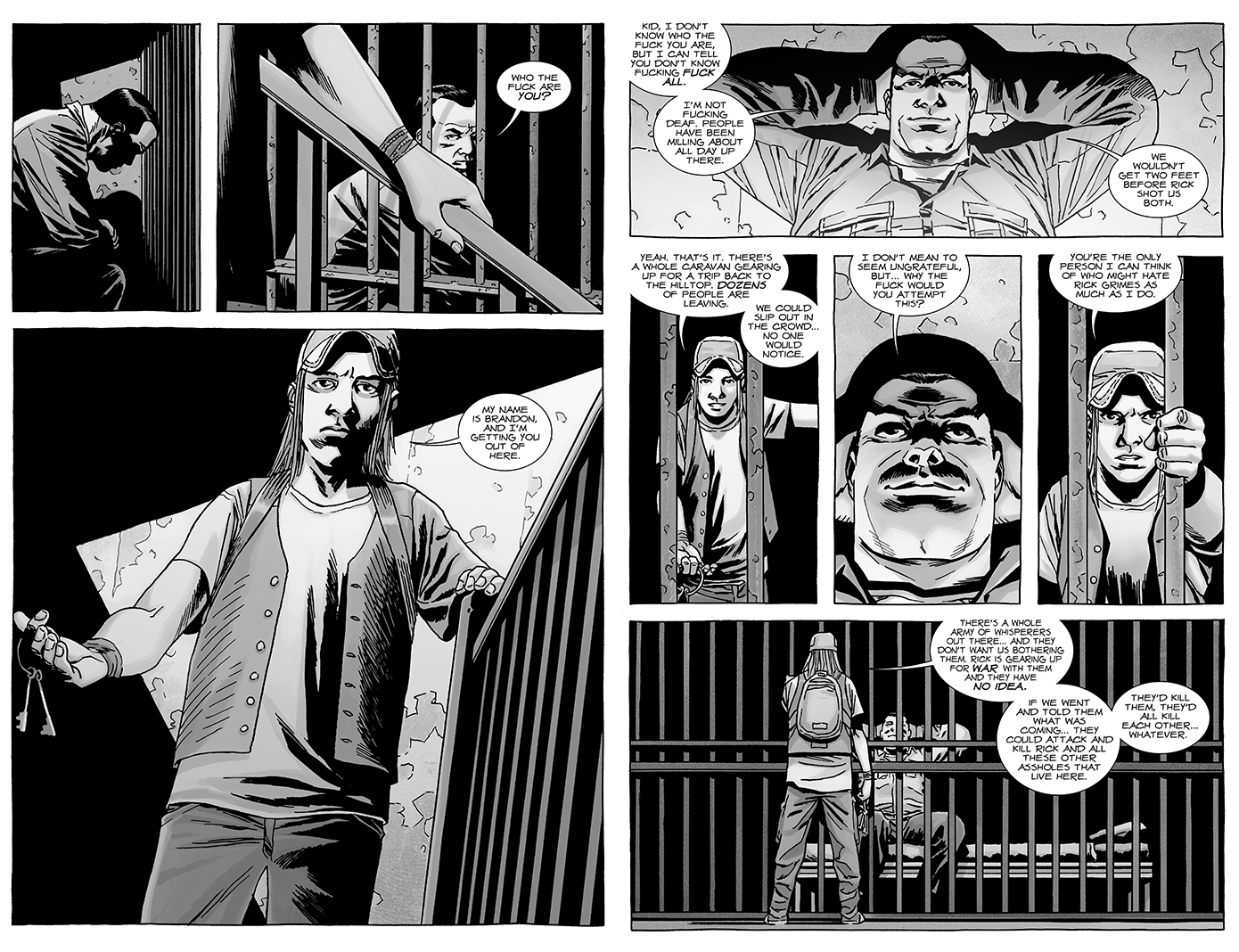 ---
Negan's Advice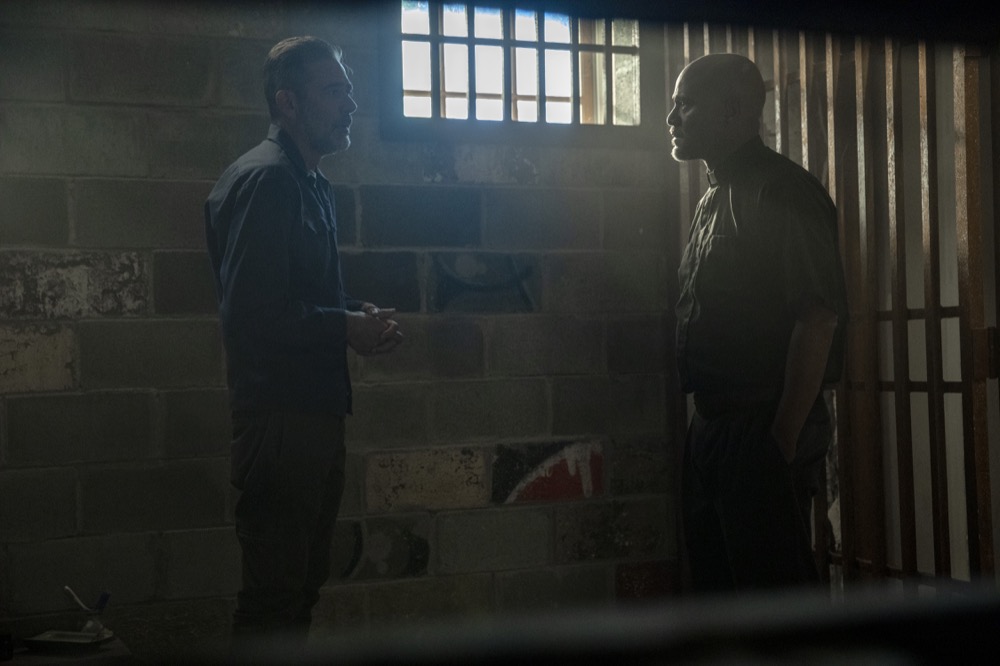 Speaking of Negan, we got a great scene this week where he advised Gabriel on how to lead his people through the Whisperer conflict. In Issue 149 of the comics, Negan does the same with Rick, who's also struggling to control his people in this post-head pikes world. Negan essentially gives him the same advice he does in the show, albeit with more colorful language.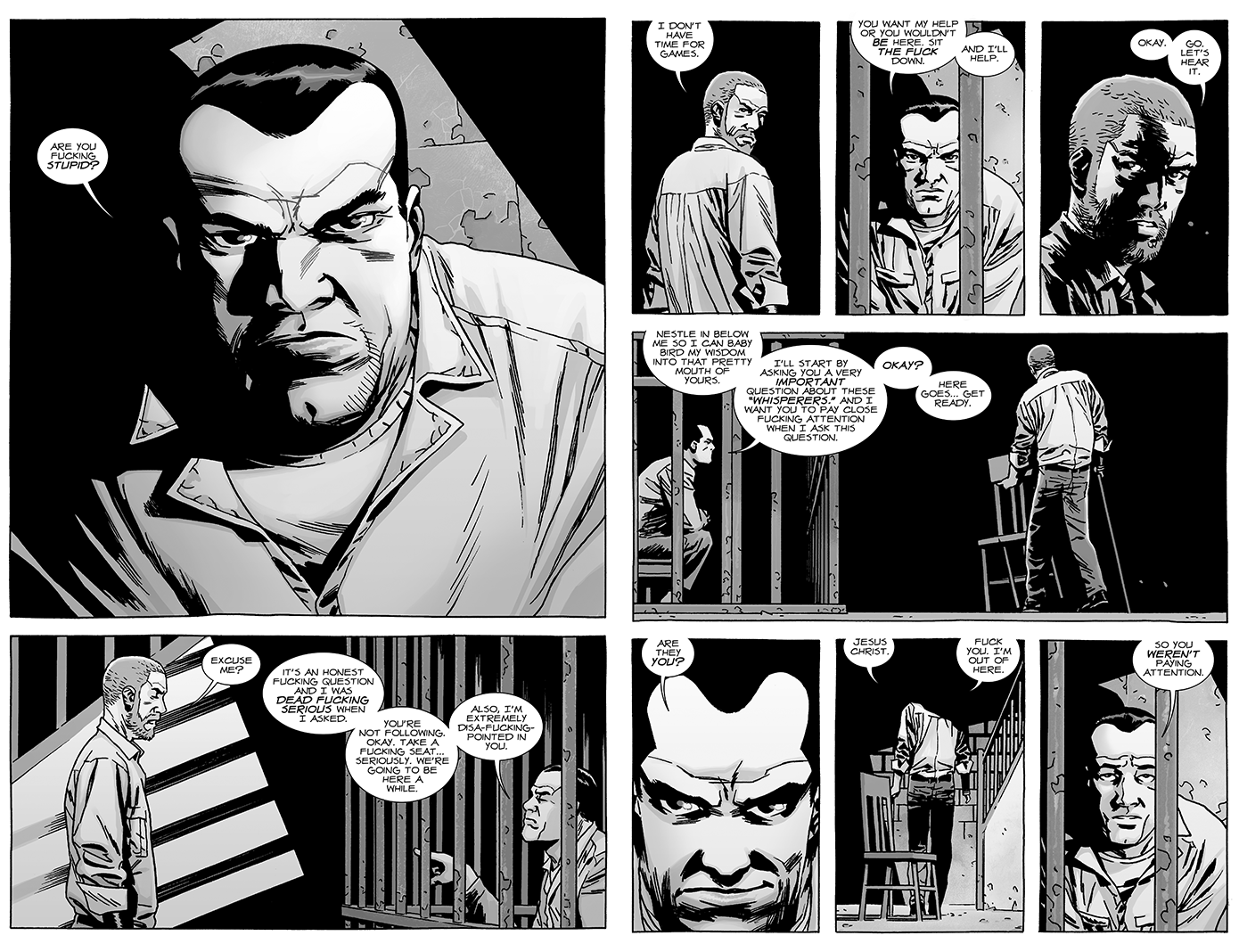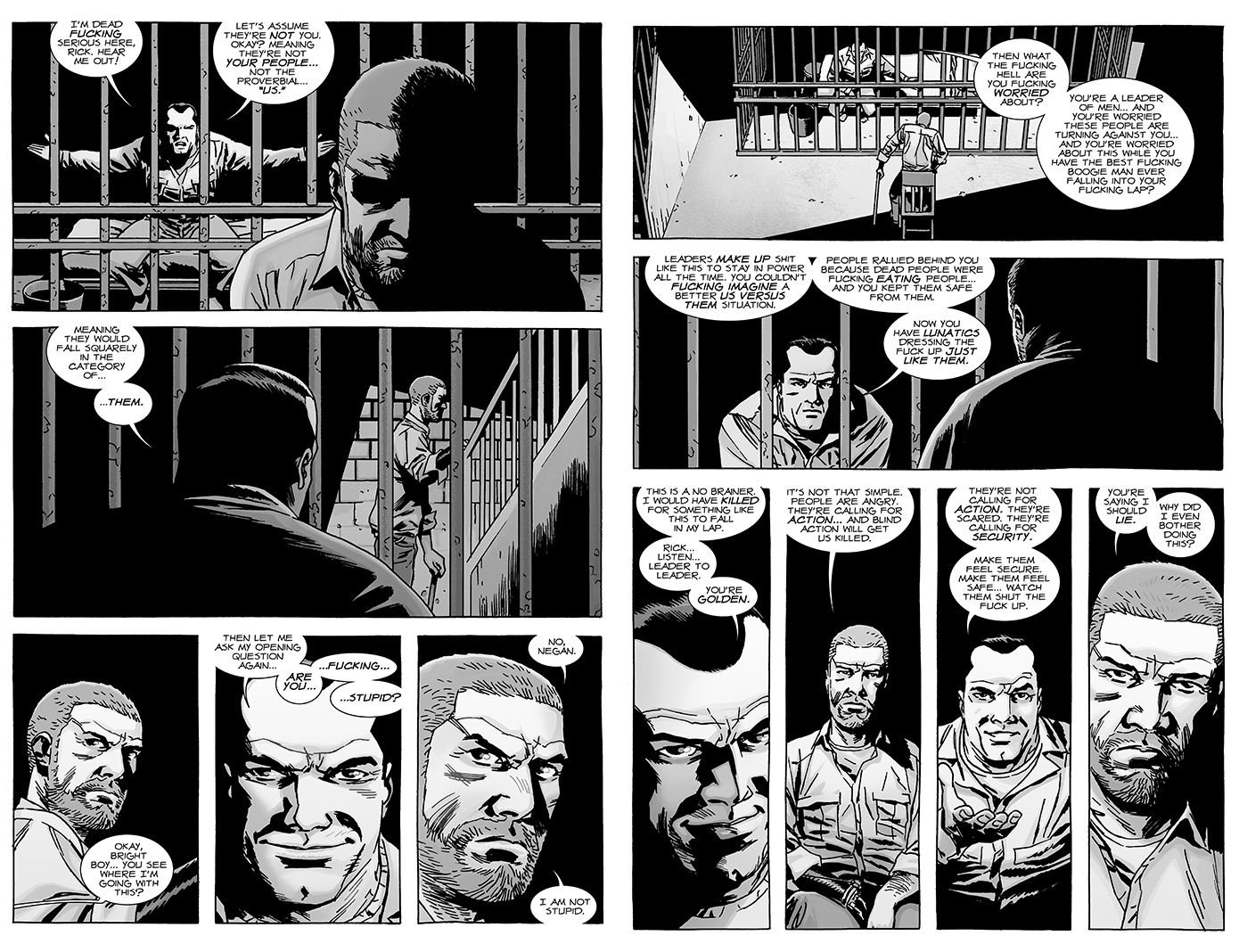 ---
What Didn't Happen In The Comics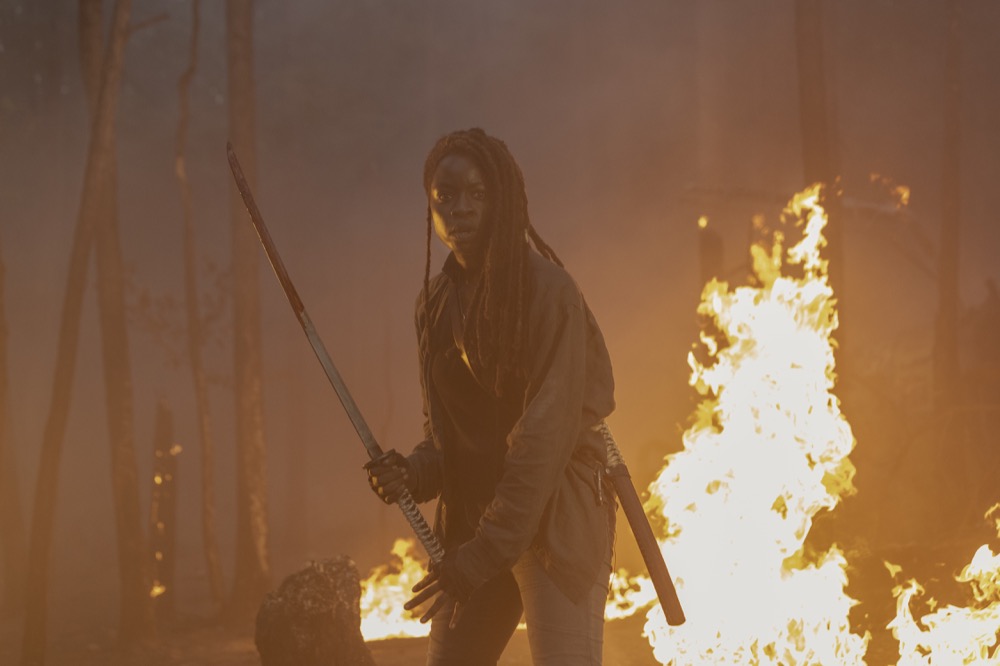 Even though this premiere included a lot of fantastic comic moments, most of the storylines were unique to the show. Stories involving the satellite, the beach, Oceanside, forest fires, or friendship bracelets were exclusive to the show. Also, at this point in the comics, Ezekiel, Carol, "Judith," and Rosita were dead and Daryl, RJ, Dog, Cyndie, Rachel, Jules, Jerry, Alden, and Baby Coco didn't exist. Also, Rick, Carl, Dwight, Maggie, Andrea, and Jesus were still around. See? Nearly identical.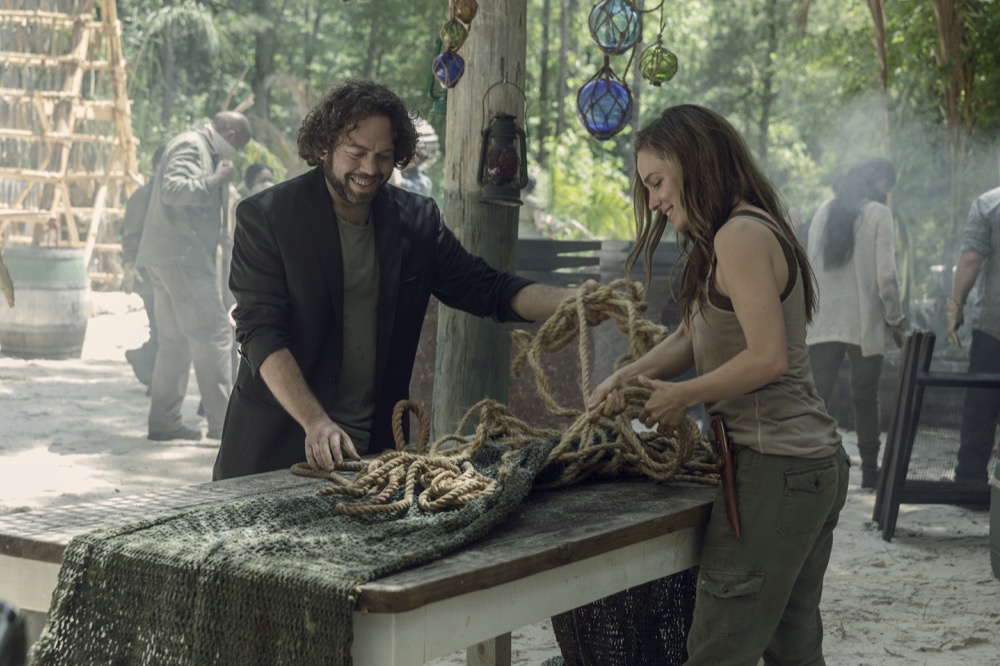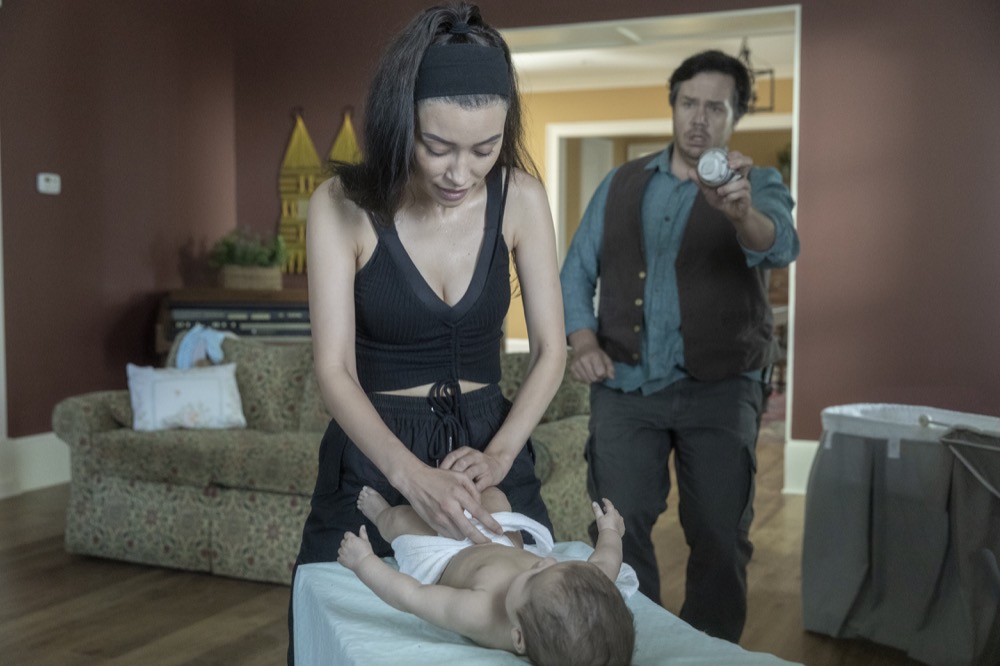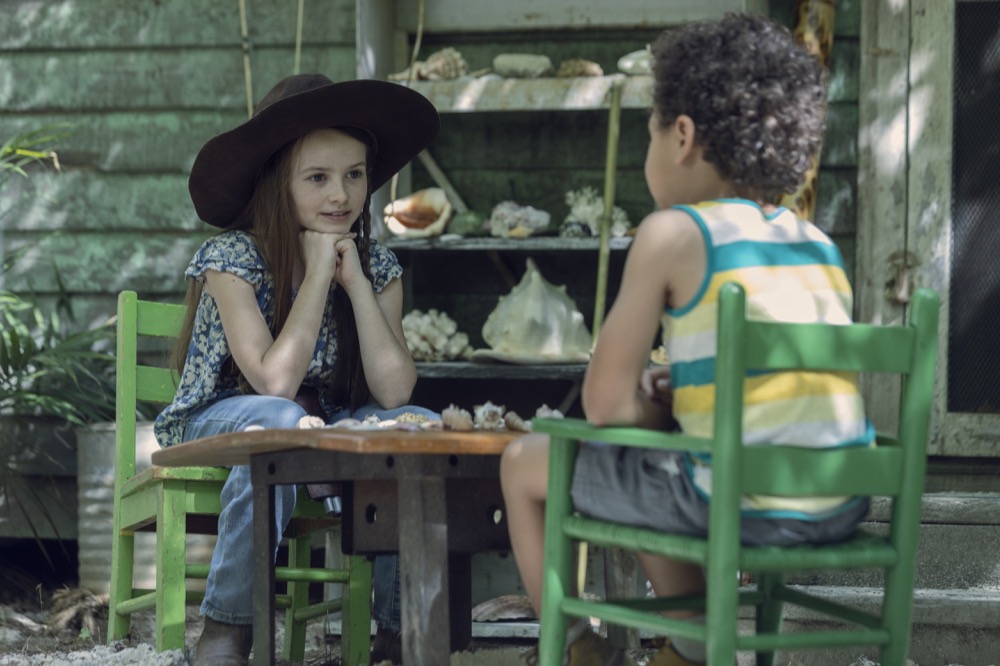 ---
And that wraps up all the comic comparisons from The Walking Dead Season 10 Premiere! See you next week when we dive into Alpha and Beta's backstories!