With San Diego Comic Con in the rear view we can FINALLY talk about the elephant in the room…Andrew Lincoln's Cardi B impression! We're only answering questions about that specific moment and nothing else. Kidding, we can finally talk about Andy's departure from the show that no one saw coming. Let's jump in!
---
Andrew Leaving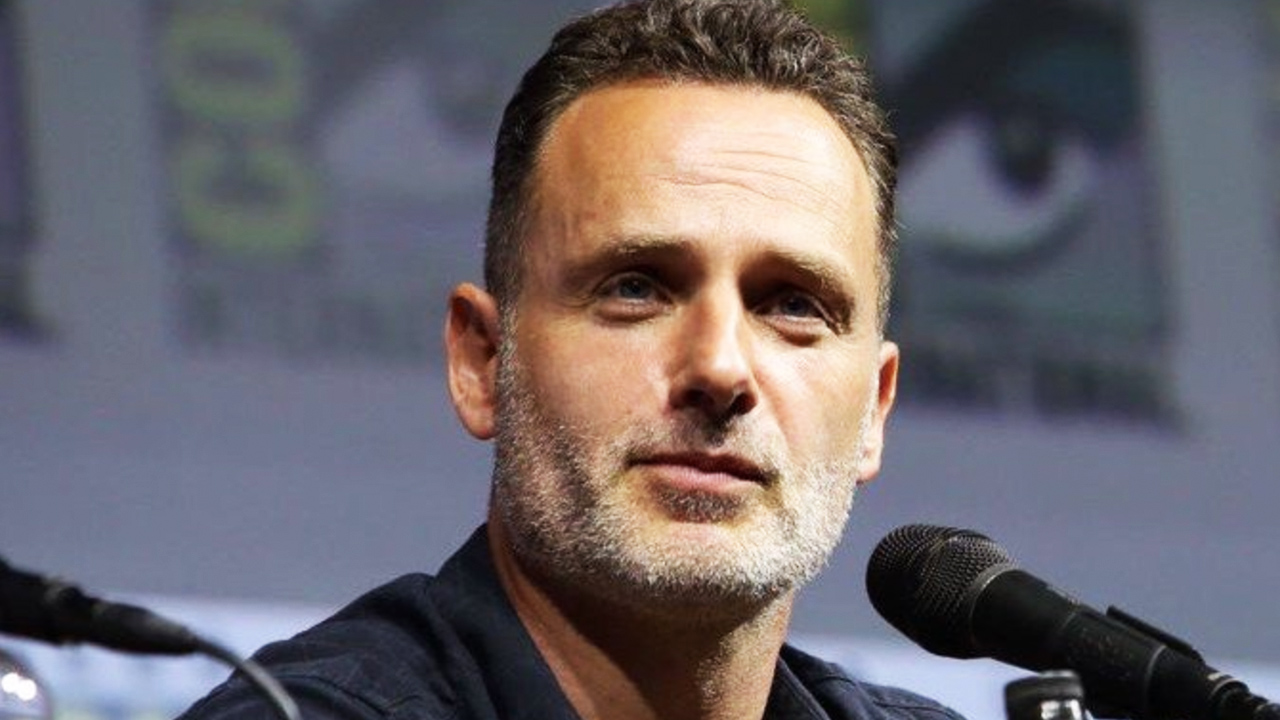 Ok is Andrew Lincoln (Rick) leaving the Walking Dead?

— Alan Taylor (@T62Alan) July 26, 2018
This one's obvious but we've been waiting to answer this for months so let us have this! The answer is YES, Andrew Lincoln is leaving The Walking Dead sometime during the first half of Season 9.
---
Andrew's Meaning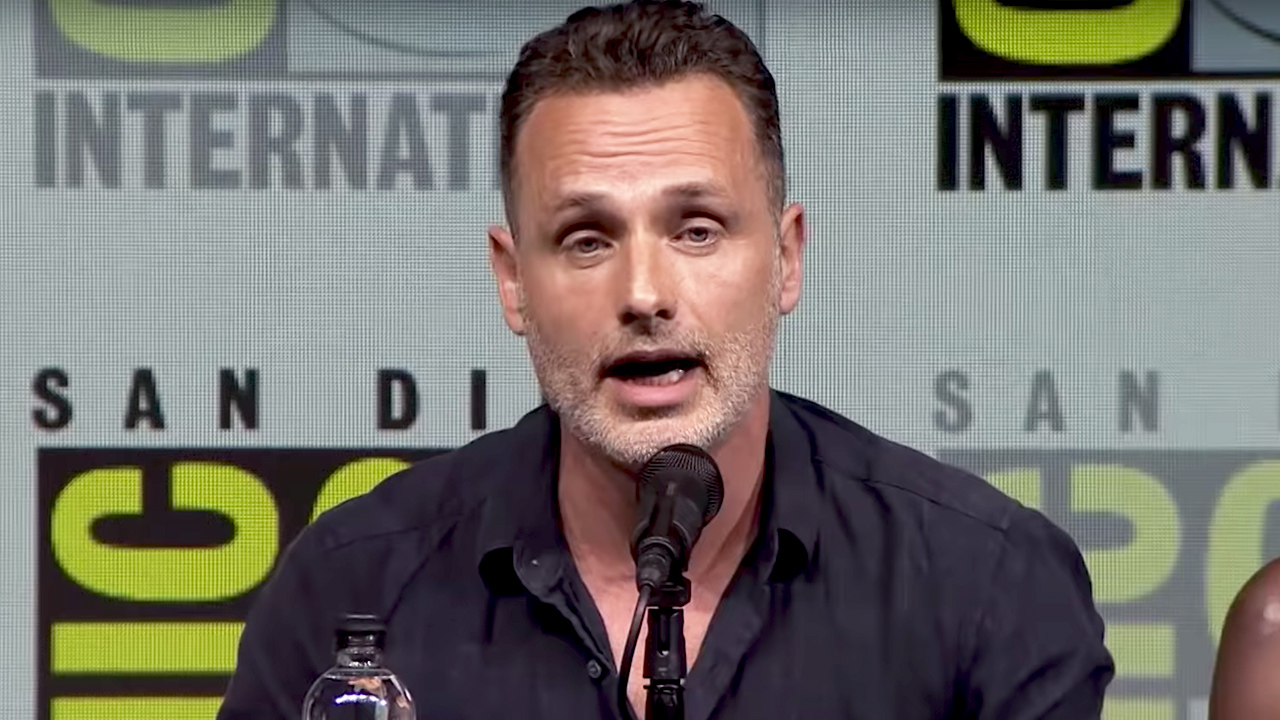 What did Andy mean when he said his relationship with Rick Grimes is far from over

— Marie (@Marie02434580) July 26, 2018
At San Diego Comic Con's Walking Dead panel Andrew Lincoln said, "My relationship with Mr. Grimes is far from over." A lot of fans took that to mean that Rick would be leaving the show instead of getting killed off, and some took it to mean he was just referring to these last few months until it airs. For now, his comments are up for interpretation.
---
Negan's Replacement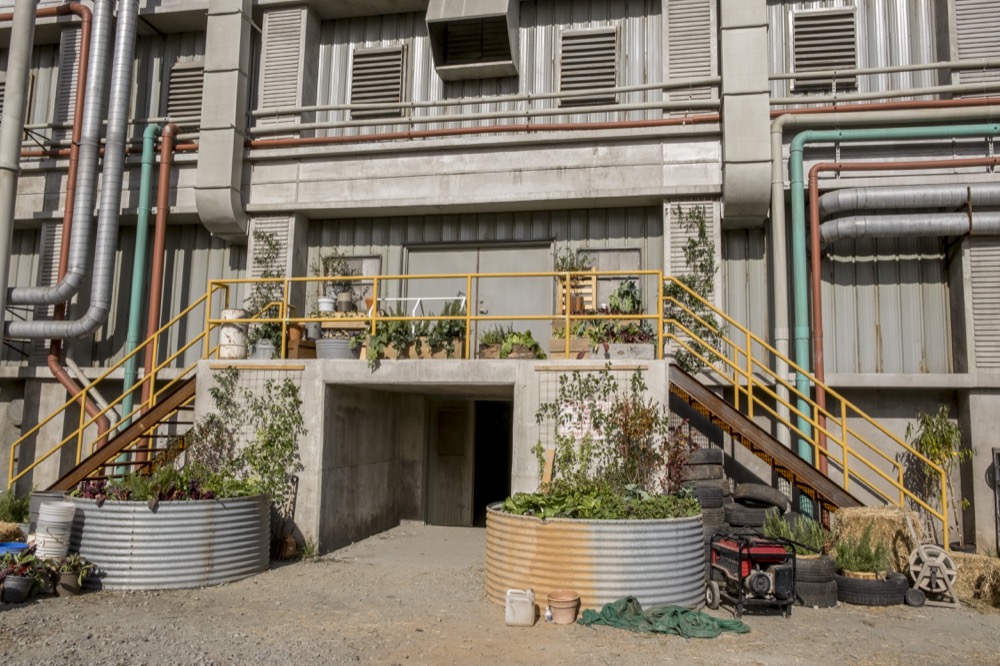 Who is running The Sanctuary in Negan's absence? His now ex-wives or someone from Rick's group?

— Jennifer Renson (@JennyRenson) July 26, 2018
With Negan locked up for the foreseeable future at Alexandria the Sanctuary will need a new leader. In the comics it's Dwight for a time, but the show will chart a different path. Expect at least one of Rick's allies to run it in Season 9, but the leadership will be shaky at best. As we saw in the Season 9 trailer, there are still some Saviors who stand with Negan.
---
Negan's Friends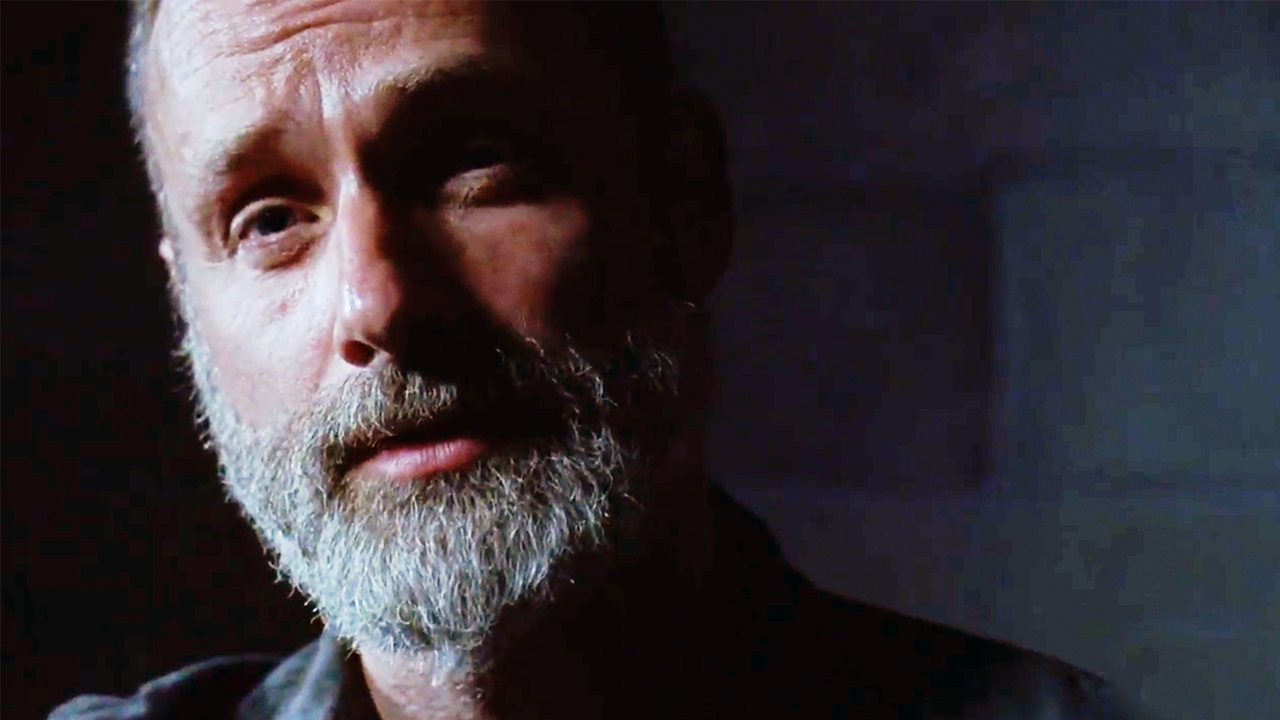 Does Negan still has a friend left? A well-meaning soul.
Will he ever find sum luvin`? #NeganDeservesLuv❣️ pic.twitter.com/cTYvaAkDx7

— Negan`s Goddamn Mizzy ♥ (Miz) (@LurkingJack) July 26, 2018
Negan's got enemies, got a lot of enemies. Got a lotta people trying to drain him of his energy. Sorry, got on a Drake kick for a second. So, Negan unsurprisingly does NOT have a lot of friends at the beginning of Season 9, especially at the Hilltop. But as Jeffrey Dean Morgan teased at Comic-Con, Negan will have scenes with characters he hasn't had scenes with yet. And based on Negan's prison interactions in the comics fans have a lot to look forward to.
---
Negan's Reunion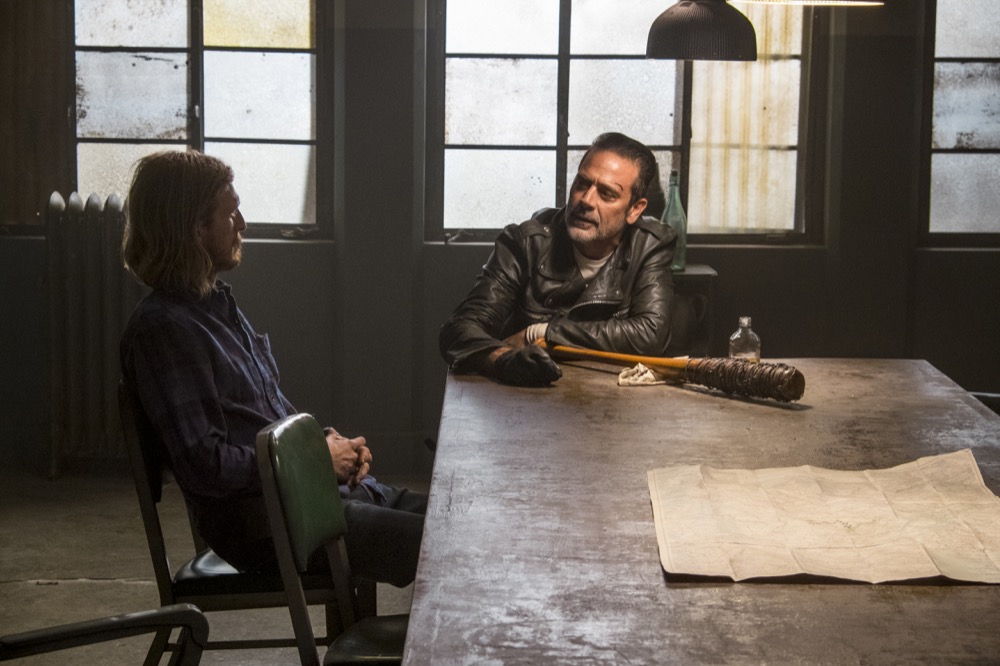 Will #Michonne get the hint and re-unite Lucille with her rightful owner? pic.twitter.com/Z8YfYDHibr

— Negan`s Goddamn Mizzy ♥ (Miz) (@LurkingJack) July 26, 2018
Negan would love for Michonne or anyone to return Lucille to him, but don't hold your breath. Rick and Michonne are perfectly content with keeping him locked up in Alexandria without his right-hand woman.
---
Carzekiel Flashbacks?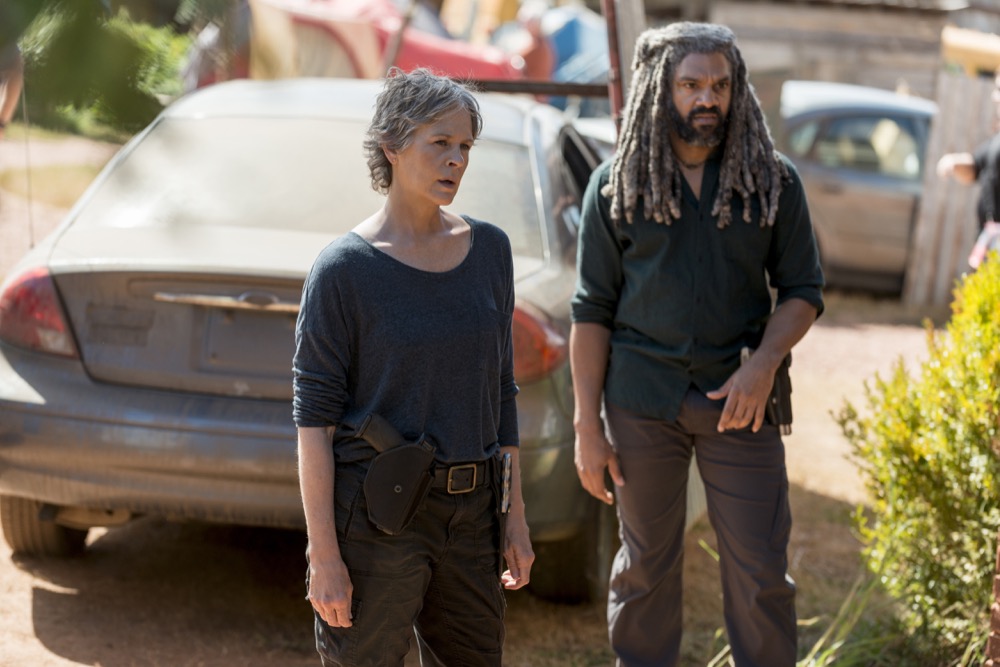 As seen in the trailer Carol and Zeke are obviously a couple now. Will there be flashbacks to show how their relationship began? pic.twitter.com/SenSPaYTuX

— Obliblada (@obliblada1) July 26, 2018
Great observation! We can't get too far into it but Carol and Ezekiel are definitely a lot closer in Season 9. Unfortunately for you, most of the changes that you'll see this Fall happened during the time jump. That's not to say there won't be flashbacks in the future, but for now fans will have to adjust to the aftermath of these changes.
---
Judith's Future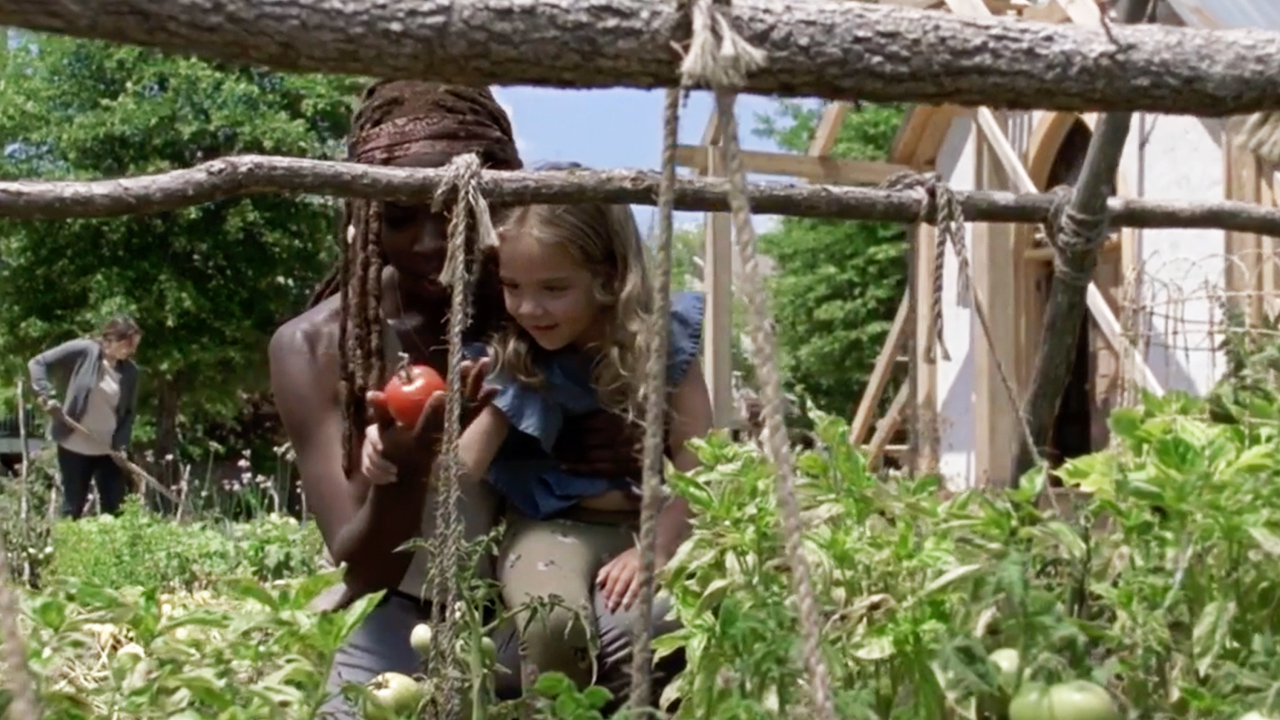 Judith will not have Rick or Carl so what will happen with her?

— Jeannette Therrien (@jenseymour1124) July 26, 2018
Judith may be without her mom (Lori) and her dad (Shane), but she still has Michonne. Judith will actually be featured more this season than any previous seasons combined.
---
More Aaron
what can we expect to see from aaron in season nine?

— river (@aaronraleighs) July 26, 2018
Like Judith, it's safe to say we'll see a lot more of Aaron than we have in previous years.
---
Fear Traveling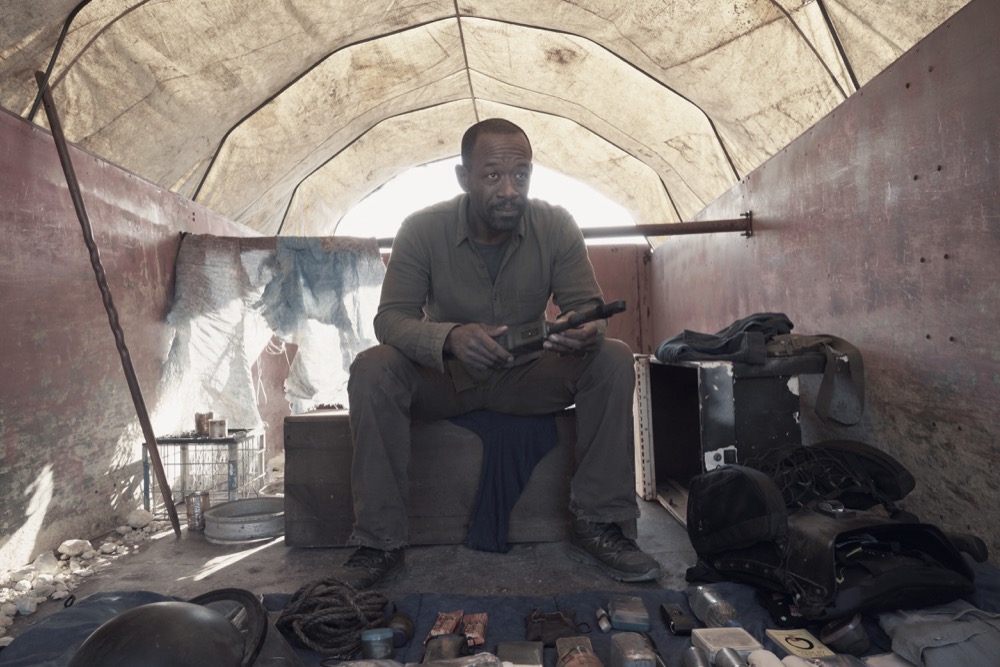 For FearTWD, you say they will spend most of their time separated. Will the separated crew be traveling a lot?

— Kerri A Azbell (@kerriaazbell) July 26, 2018
Oh bless you for asking about Fear. YES, our characters will be separated AND traveling throughout most of the season. In fact, we'll see a few other states pretty early on in the back half.
---
The Return of Madison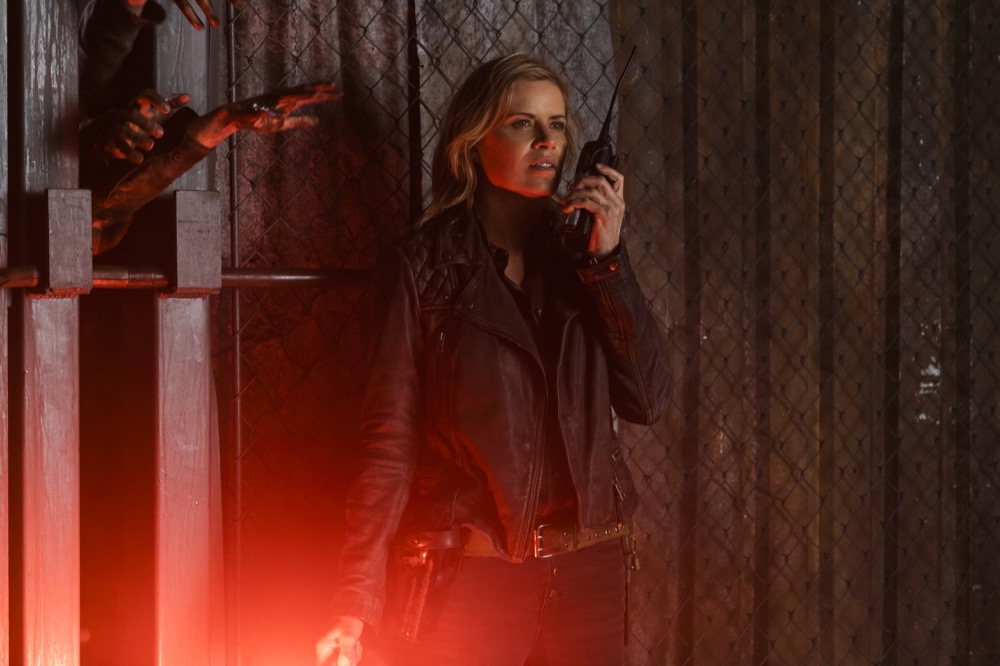 Is there a change Madison Clark can come back? Since we didn't actually see her dead.#FearTWD

— #BringBackMadison?JoanieStubbs (@kimdickenswife) July 26, 2018
We wish we could tell you that Madison will rise from the ashes like Daniel did back in Season 3, but that's just not the case. Madison Clark is dead, and it'll be up to her daughter Alicia to carry on without her.
---
Richonne Baby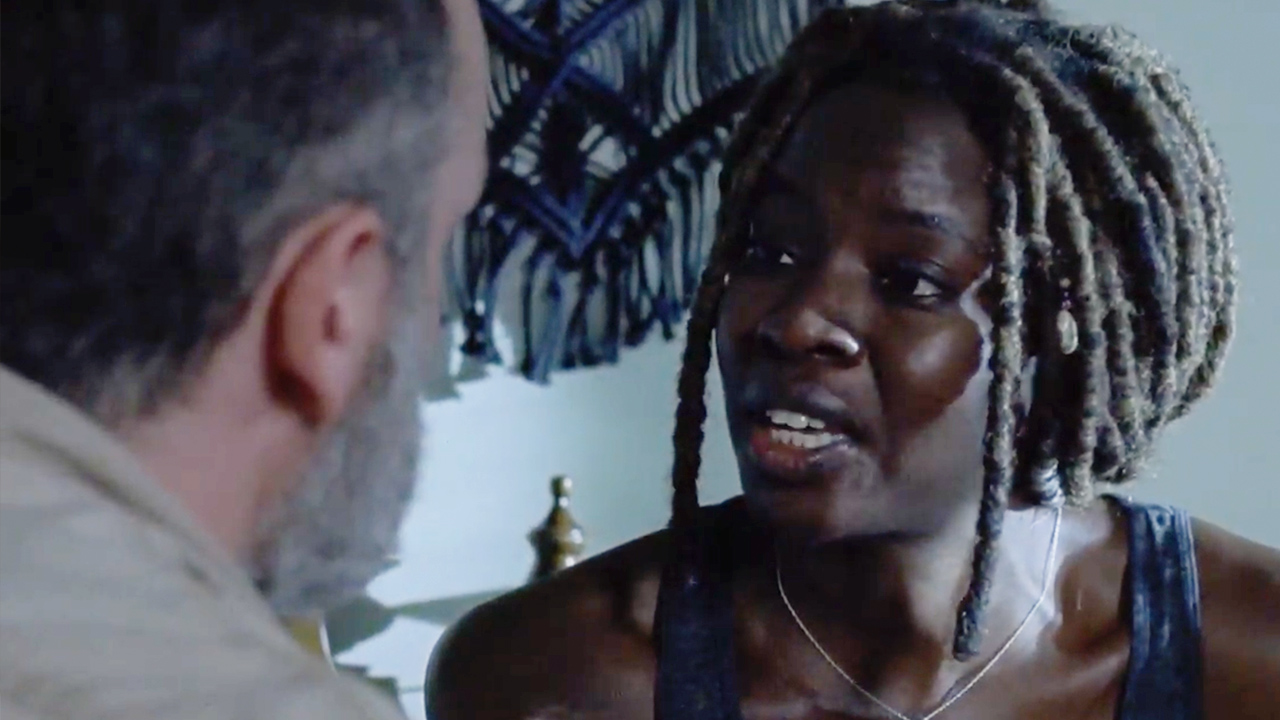 are rick and michonne having a baby

— nicole rhee (@debnamgrimes) July 26, 2018
It's possible, but I wouldn't count on it.
---
Badass Michonne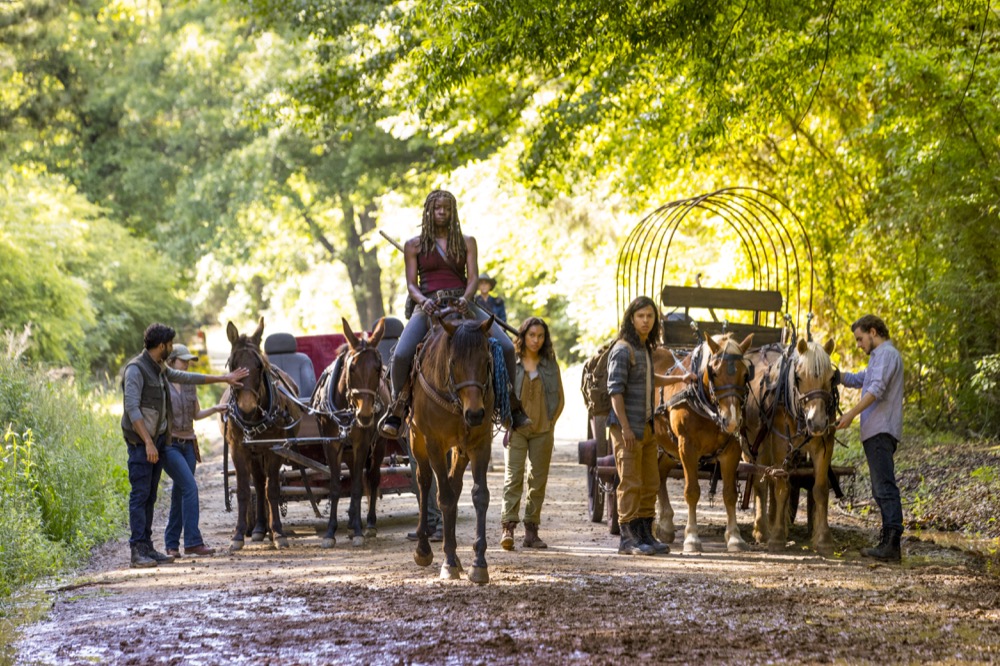 Will we a lot badass michonne scenes this season ?

— L? (@danaiguriraaa) July 26, 2018
You have no idea. Michonne is going to SHINE this season in ways you couldn't have imagined. New showrunner Angela Kang isn't kidding when she says the women will take over Season 9.
---
Leader Michonne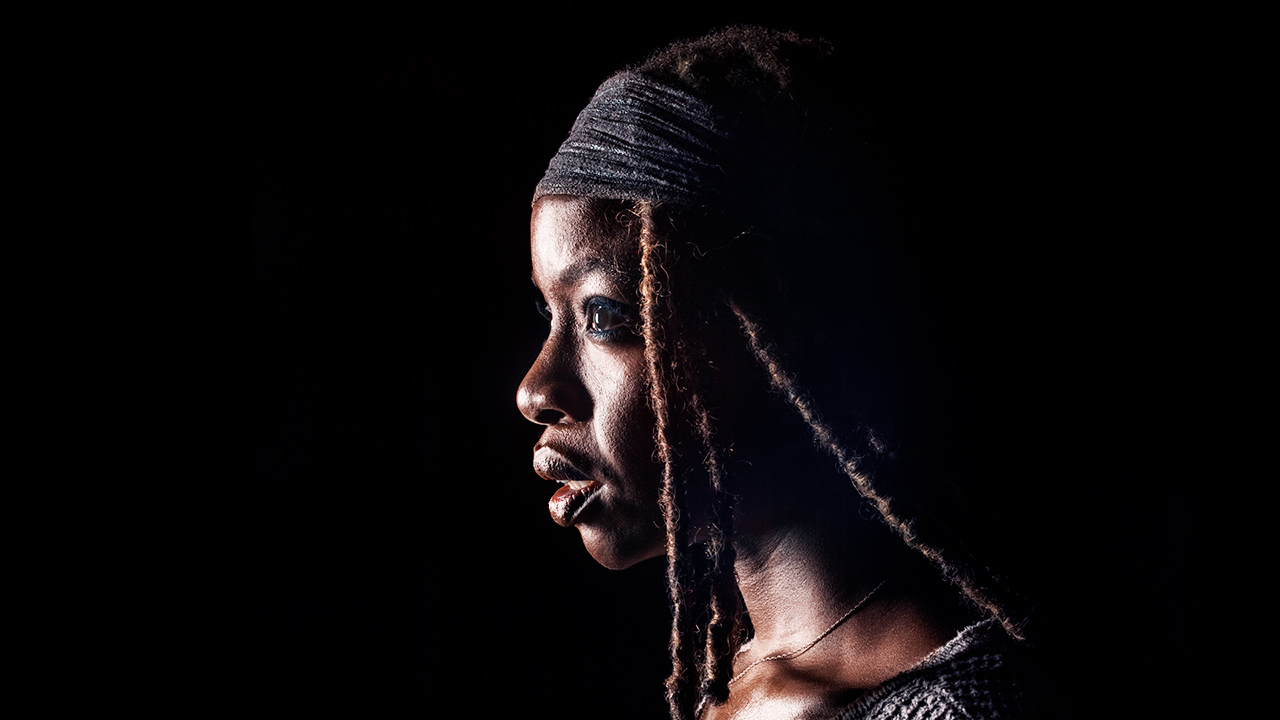 Michone needs to be the new leas after Rick, not Daryl or Maggie, Michone has a great heart and what it takes to survive and lead, also @DanaiGurira is the best

— Oscar Ramo (@OscarRamo_) July 26, 2018
You might get your wish.
---
Maggie/Michonne??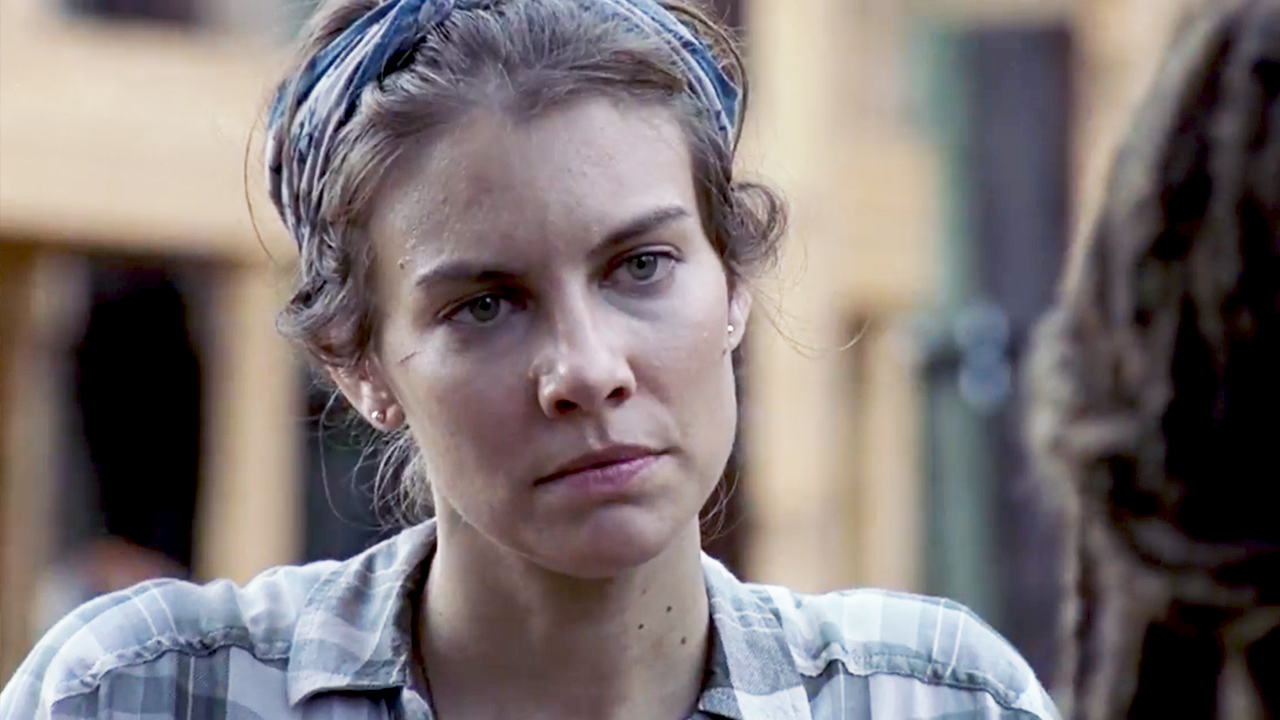 any maggie/michonne interactions?

— alix loves glenn (@gleggieasf) July 26, 2018
Oh yes, Maggie and Michonne will share quite a few memorable scenes together this season. The one pictured above is actually one of them!
---
The Commonwealth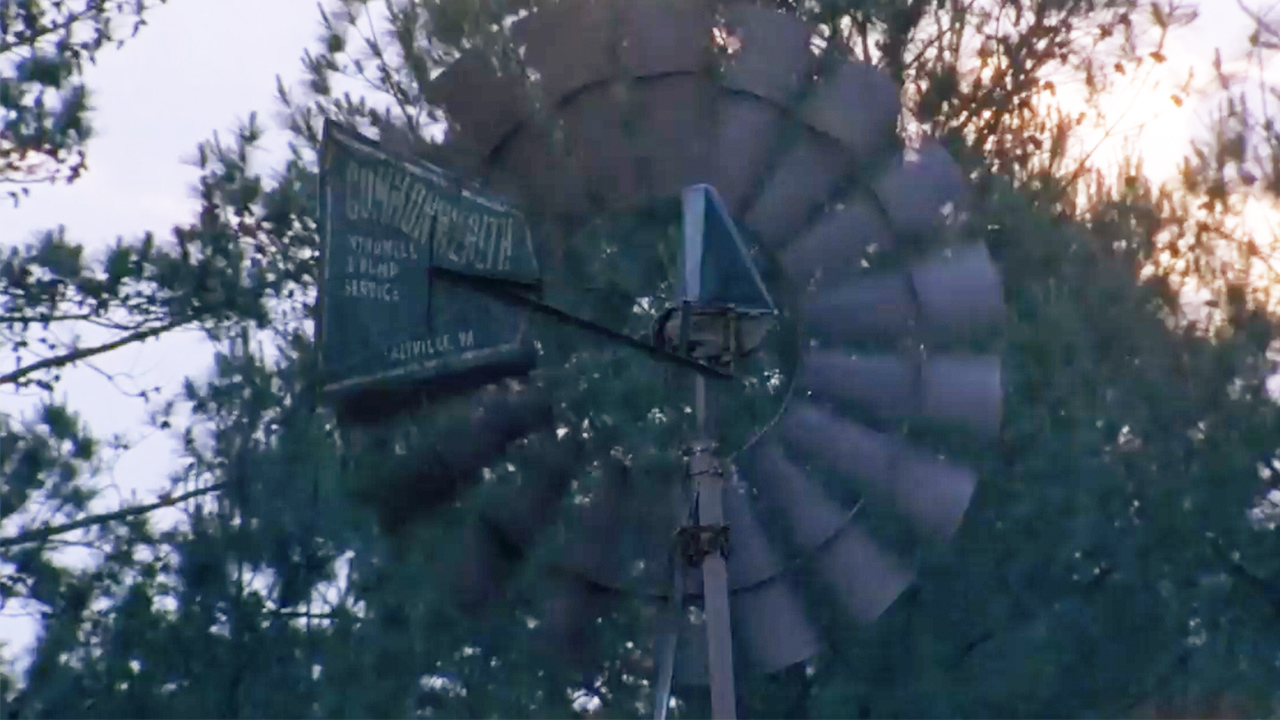 We saw in the trailer the word "Commonwealth" in the windmill. Any chance we can see this community this season?

— Patrícia Daniela (@pattydanny22) July 26, 2018
You and a few other eagle-eyed fans noticed that the windmill in the Season 9 trailer featured the word "Commonwealth" on it. Although this COULD be a nod to the massive community we're currently exploring in the comics, it seems the windmill sign also mentions Virginia at the bottom. Since Virginia is a commonwealth it looks like this could all be a coincidence.
But to your other question, some fans believe the helicopter, Georgie, and/or Anne all have something to do with the comic community. We can't confirm or deny this, but it would be surprising to see the community so soon when the comics introduced it much later.
---
Baby Names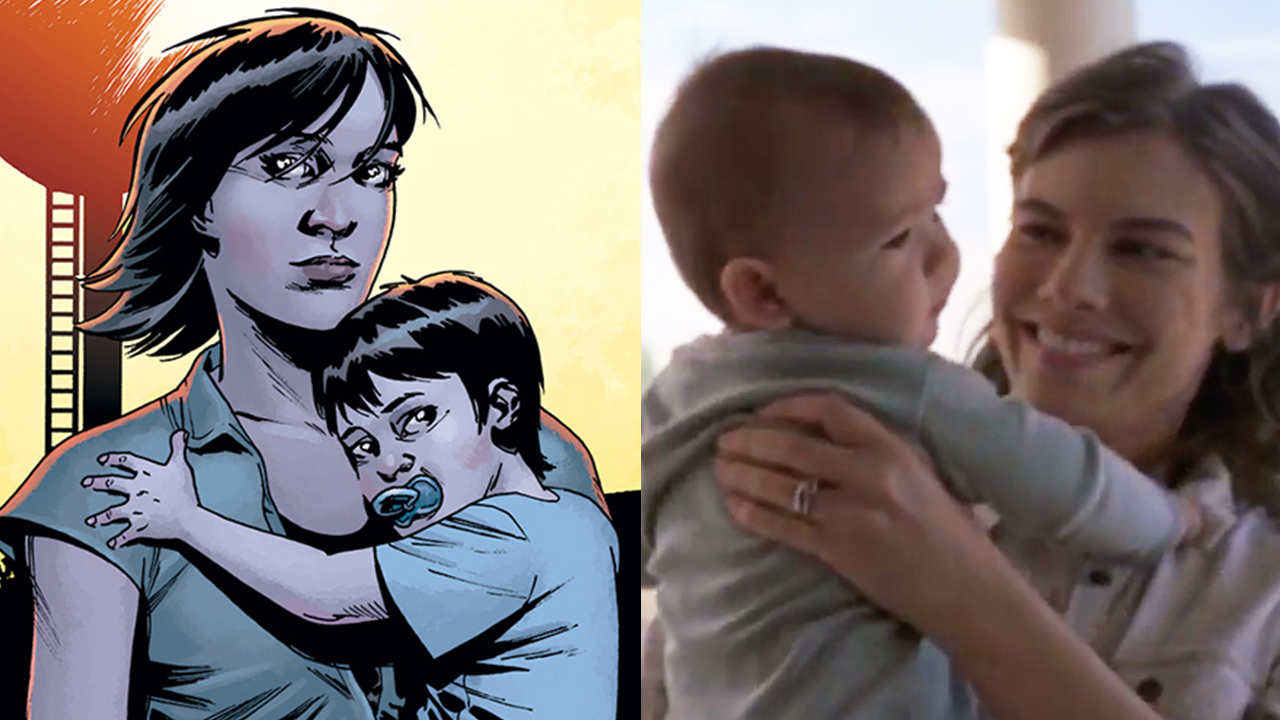 Can we expect a different name for Glenn and Maggie's baby that's not Hershel? Loved him but not a fan of it.

— ? RICHONNE WILL FOREVER HAVE MY HEART ? (@XoFangirlingXo) July 26, 2018
Unfortunately for you, probably not.
---
New Fear Characters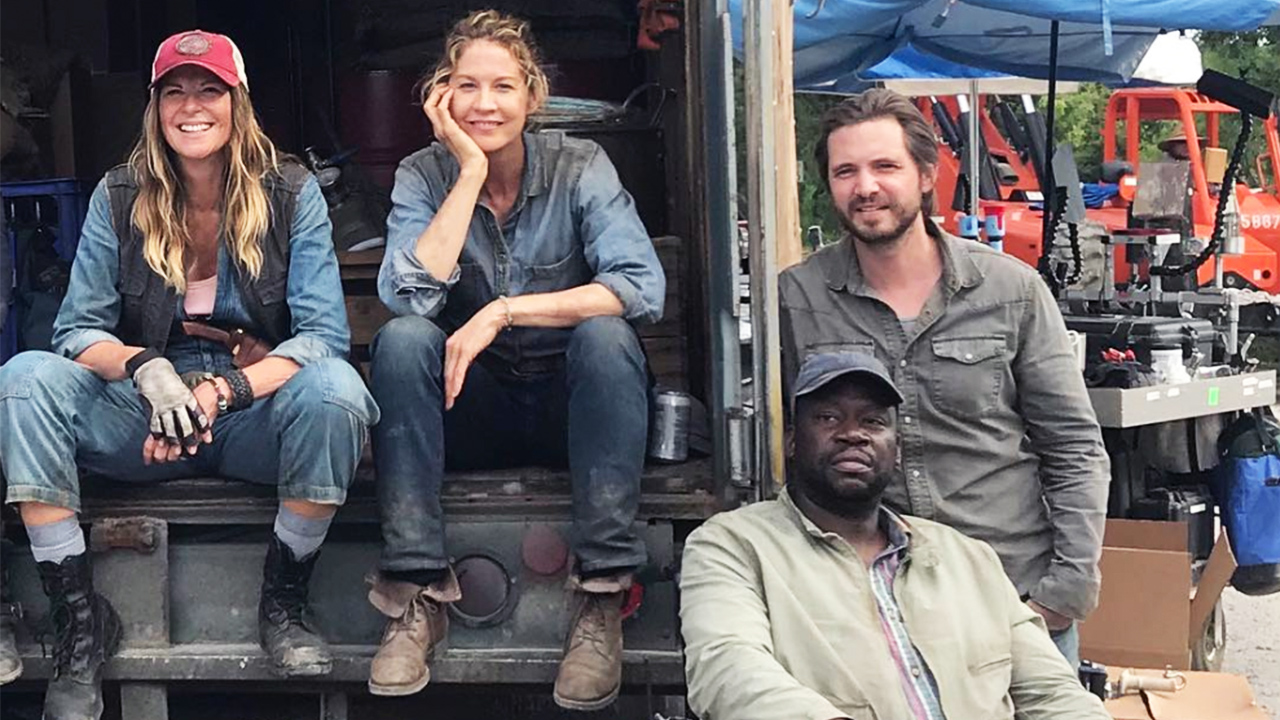 How big of a role will these new characters have on #FearTWD

— ?✨????✨?? (@Lucky_Justdrew) July 26, 2018
Thanks for asking! Fear the Walking Dead added FIVE new cast members to the back half of Season 4 and you should be excited for all of them. They'll all play fairly large roles this season and take our characters to new locations.
---
Aaron's Character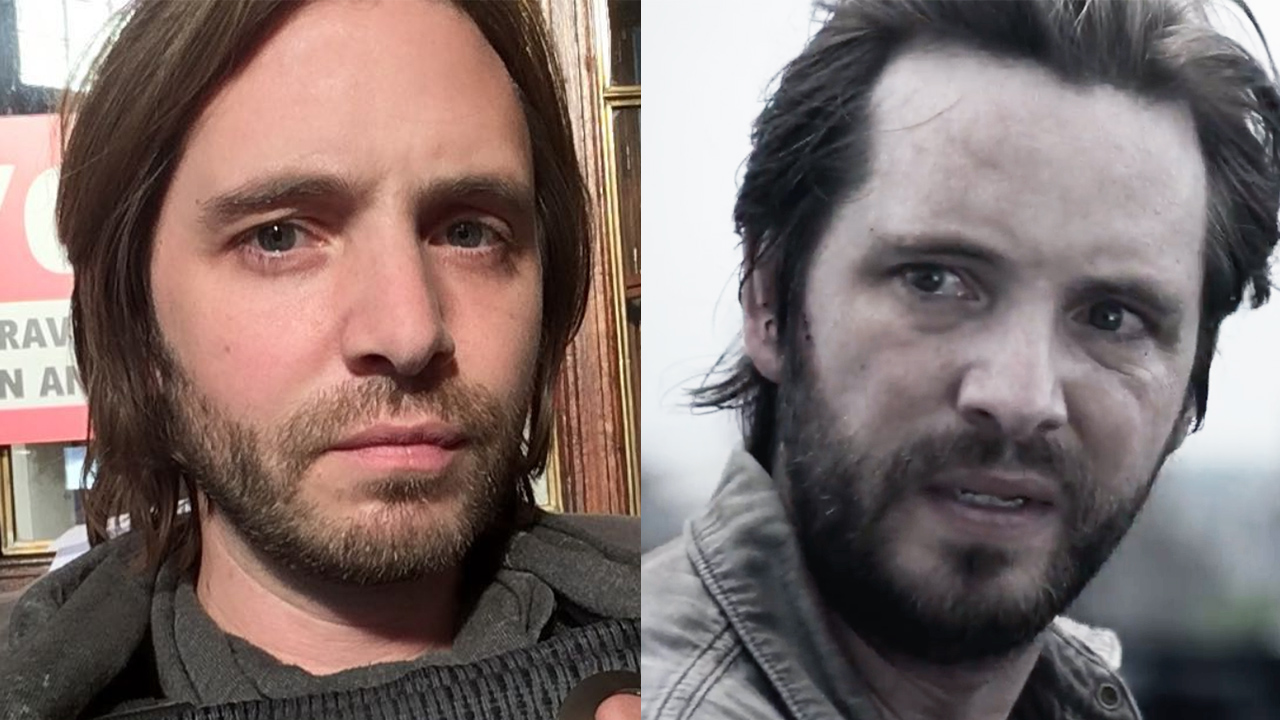 Can you tell us more about @AaronAStanford 's character!? Looking forward to seeing him on @FearUsTWD

— GroovyGeekChick (@sirfirchick) July 26, 2018
Speaking of seeing more Aaron's, we'll see a lot of Aaron Stanford's character in the back half of Fear Season 4. We can't give too much away about his character, but we can reveal he has a secret that could aid other survivors. You'll have to tune in next month to learn more!
---
The Helicopter's Return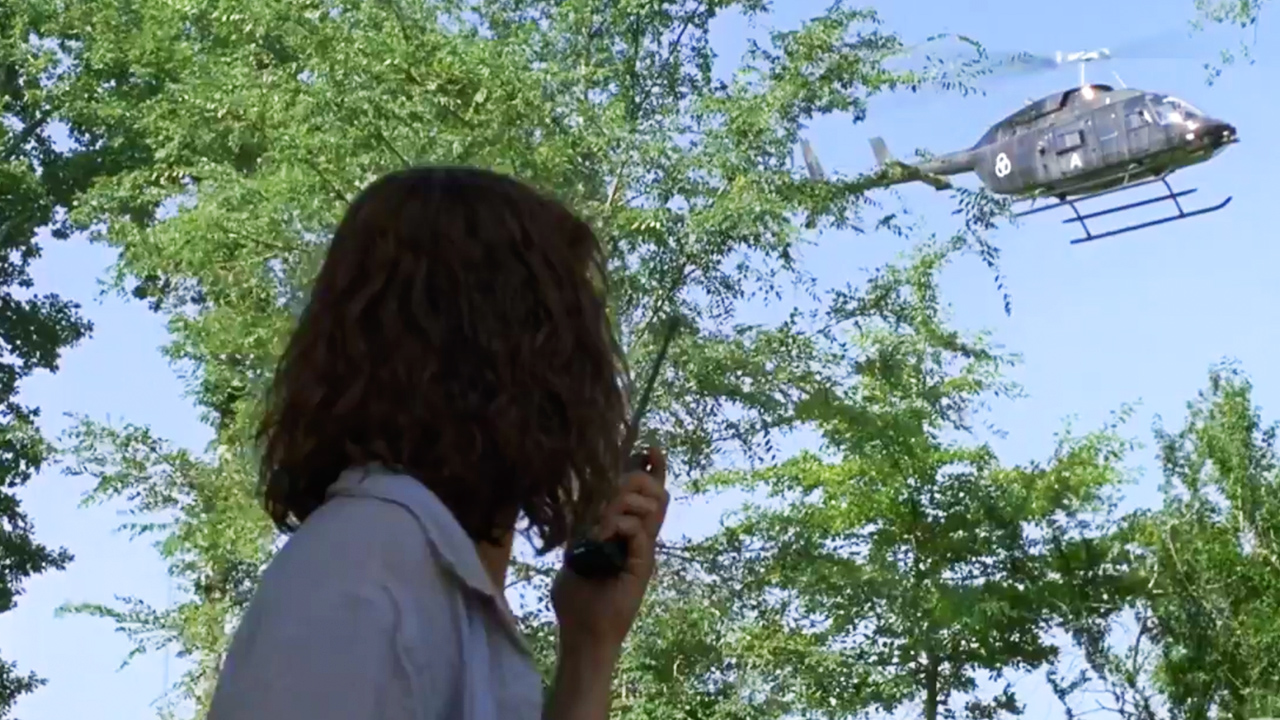 Is the helicopter relevant in all the season or just the first half?

— Gekari ?? QueenOfSpades | Sledgehammer (@Gekari097) July 26, 2018
We can't give much away about the second half of the season but expect to see a LOT of helicopter storyline in the first half.
---
Magna's Group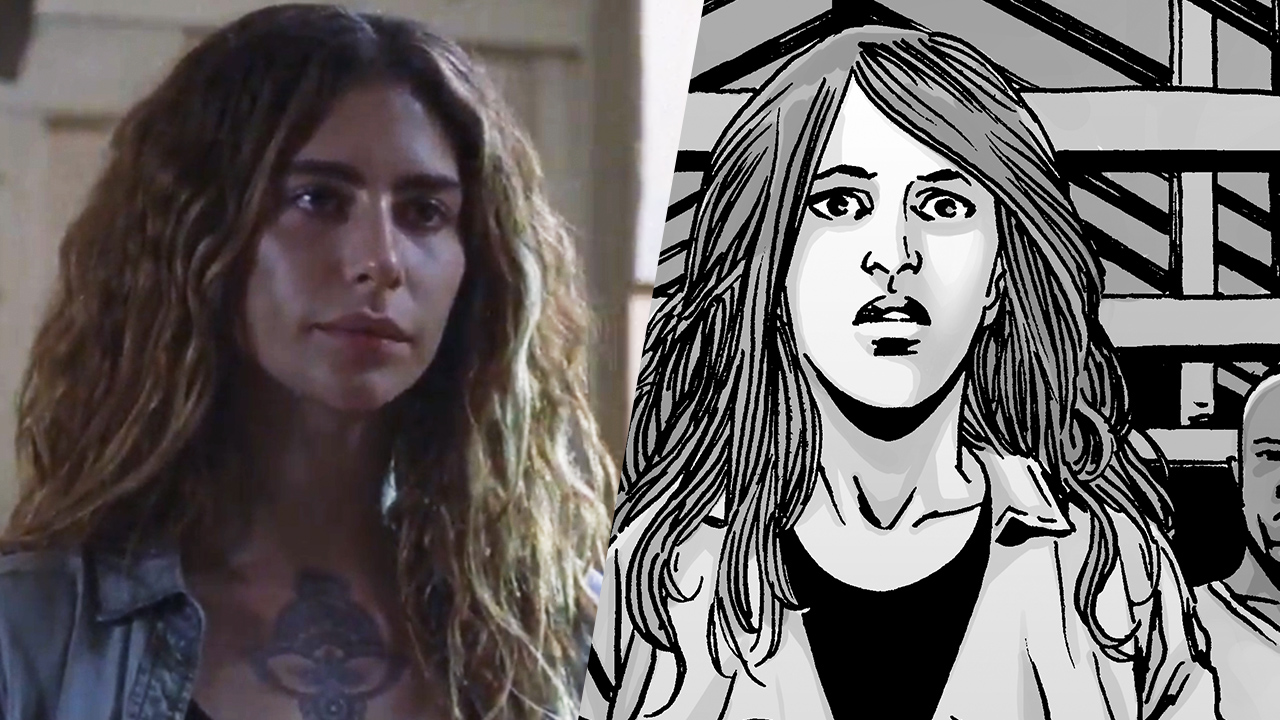 What can you tell me about Magna's group? Is anyone else besides Connie and Kelly fluent in ASL? Are Magna and Yumiko in a relationship already, or will we see that develop?

— mugatu3000 (@mugatu3000) July 26, 2018
Magna's group will be one of the more intriguing storylines to follow in Season 9. The crew will be pretty similar to the comics but will have some new variants – like Connie being deaf, Kelly being male, and some richer character backstories.
As for your question, I believe the whole group will know ASL, or American Sign Language, in order to communicate with Connie. As for Magna and Yumiko's relationship, it might be something that will develop if it happens at all. From what we've seen they don't seem to currently be in a relationship, but remember it did take a while for it to take shape in the comics.
---
More Ezekiel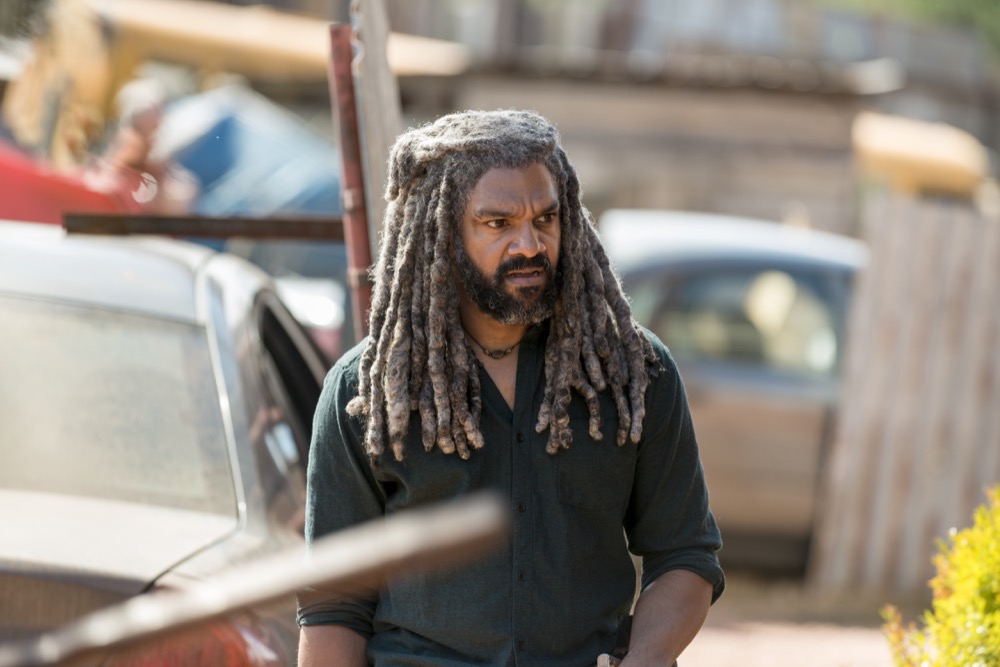 King Ezekiel doesn't play a major role after All Out War in the comics, can we hope that he will still be still be prominent this season?

— ezekielsking (@ezekielsking) July 26, 2018
King Ezekiel will definitely play a solid role this season. Although he won't be in every episode, he'll still continue to be a major character. (To answer some of your other questions, yes, The Kingdom still exists. But we don't see a lot of it).
---
Dwight MIA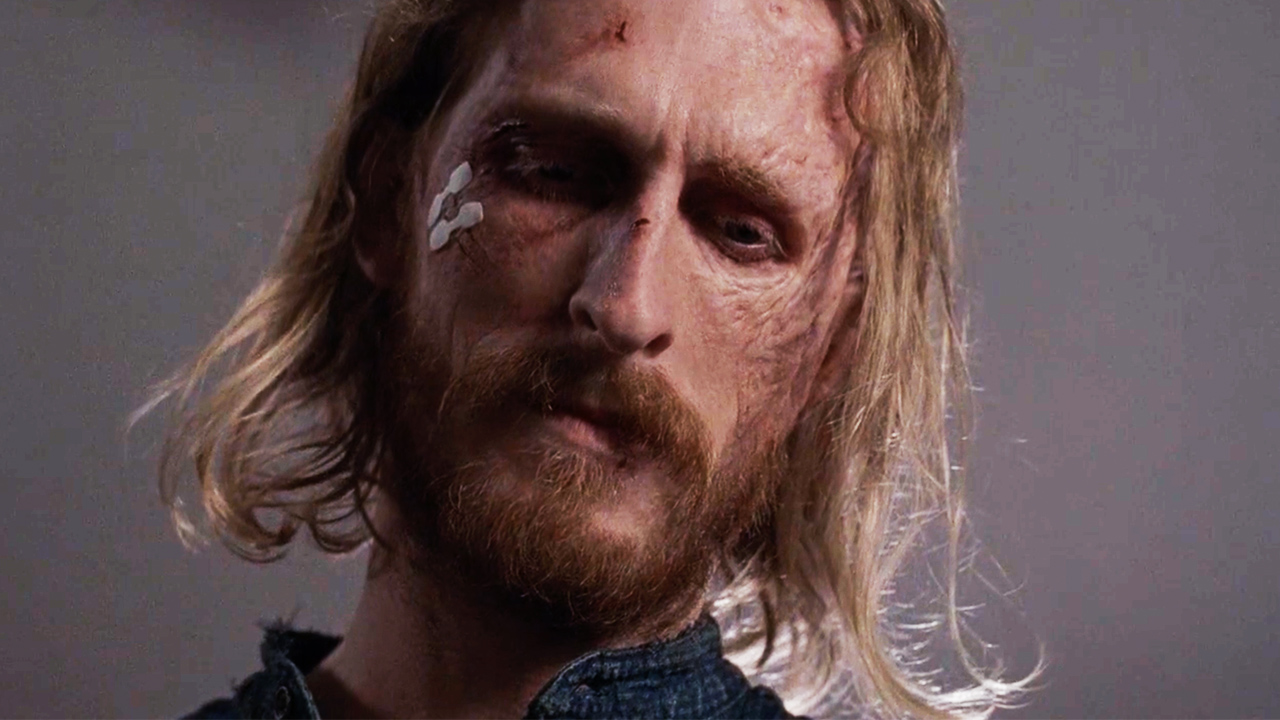 What happened to Dwight ,are we going to see any further story of him?

— Anu (@Anuradh39017505) July 26, 2018
Don't hold your breath on seeing Dwight anytime soon, but that doesn't mean he won't show up again in the future. Scott Gimple told TV Line, "I will say definitively, he's not dead, so you never know."
Some fans have even speculated that Dwight could show up in Fear. At San Diego Comic Con, Gimple was asked if the Season 9 time jump would rule out future Fear the Walking Dead crossovers. "It does not," he said. "That's about all I got to say. It does not but I wouldn't expect it all the time. Things could happen. You never know who might pop up on Fear the Walking Dead. That includes The Walking Dead and potentially people in the past from Fear the Walking Dead." Could that include Dwight? We'll have to wait and see.
---
Georgie's Role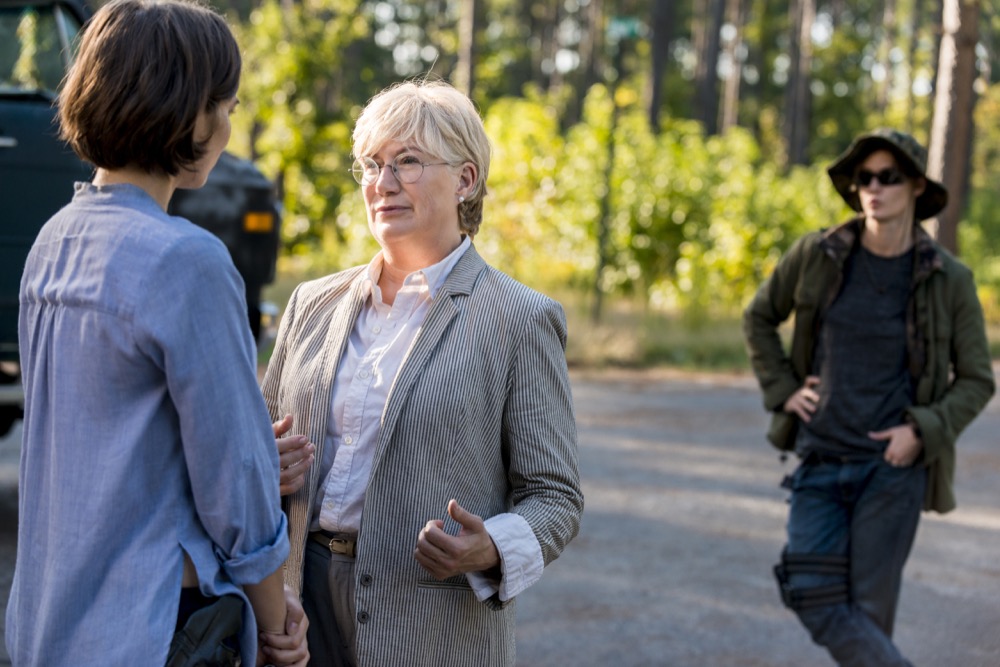 Will we see Georgie this season?

— Patrícia Daniela (@pattydanny22) July 26, 2018
Georgie, who traded civilization plans for music records with Maggie will play a role this season even if Georgie herself doesn't appear. It's her blueprints and encyclopedias that help Rick and Maggie's allied communities rebuild their communities during and after the time jump.
---
Marriage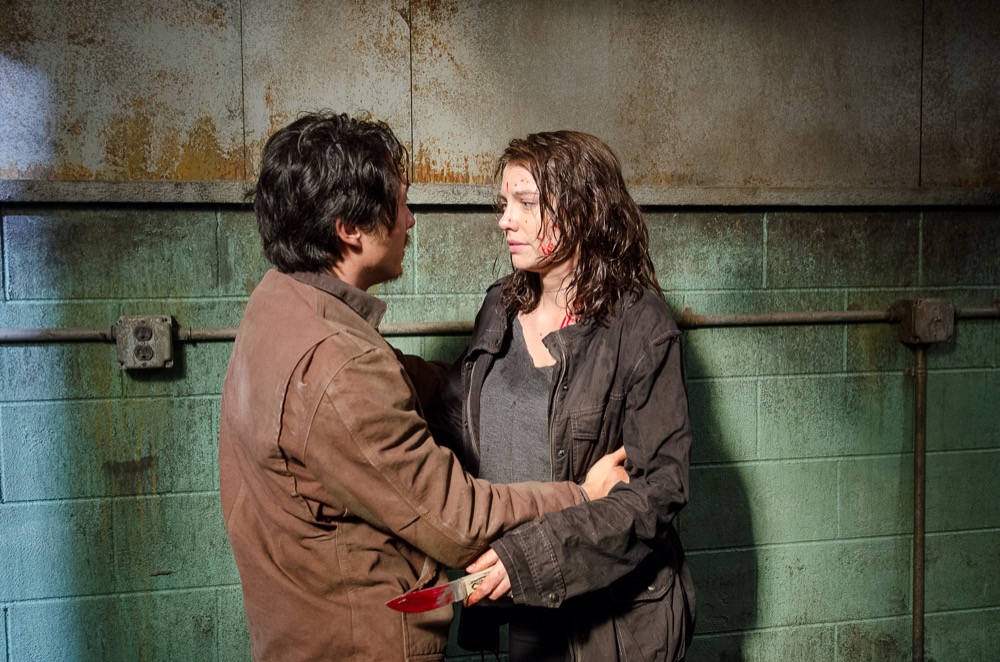 Are Glenn and Maggie really the last couple to ever get married on the show?

— ? RICHONNE WILL FOREVER HAVE MY HEART ? (@XoFangirlingXo) July 26, 2018
Probably not the last marriage we'll see on the show.
---
That wraps up this week's mailbag! Make sure to write in next week so you get your questions answered.