The cat's finally out of the bag – Andrew Lincoln is leaving The Walking Dead in Season 9. Before we jump into reactions – here's Andrew at San Diego Comic Con 2018 breaking the news of his character's departure from the show:
Watch Andrew Lincoln's tearful goodbye to the 'Walking Dead.' Full panel report from #SDCC2018 https://t.co/dbwKh61AiS pic.twitter.com/ZqT3lbC4mA

— Variety (@Variety) July 20, 2018
We compiled the best social media reactions from the cast (and Yvette Nicole Brown) below.
---
I truly believe Andrew Lincoln is the best leading man on TV. He has made us all better with his leadership, dedication, heart, and generosity. I couldn't be thankful enough for the time I've gotten to work with him and learn from him. It's been an honor, sir. #SDCC #TWDFamily pic.twitter.com/r23gfkid7n

— Danai Gurira (@DanaiGurira) July 24, 2018
Norman Reedus on Andrew Lincoln leaving #TWD. (via @siriusxm) pic.twitter.com/Z4nPeHcBCj

— #TWD Fan Page (@FTWDFans) July 23, 2018
Jeffrey Dean Morgan and Norman Reedus on exiting star Andrew Lincoln: "He is the leader of this show" https://t.co/dbwKh61AiS pic.twitter.com/ZxdUea4W6p

— Variety (@Variety) July 21, 2018
?|| ""The Walking Dead" stars take a moment at San Diego Comic-Con to say farewell to Andrew Lincoln, who recently announced that he will be leaving the show during its ninth season."#SDCC
(https://t.co/Dr0SU4vfsM) pic.twitter.com/QUSbh6vOtQ

— Jeffrey Dean Morgan (FanPage) (@JDMorganArmy) July 21, 2018
Andrew Lincoln – My Hero pic.twitter.com/OaG7H4IvH0

— AUSTIN NICHOLS (@AustinNichols) July 24, 2018
i love this, concur, and want to share. ❤️ https://t.co/YIWwZ4MzSM

— alicia witt (@aliciawitty) July 25, 2018
Ditto. Andy is a man beyond measure, whose compassionate leadership will continue to inspire me every day of my life. XOXO https://t.co/eBOQ5BWk3i

— Gale Anne Hurd (@GunnerGale) July 25, 2018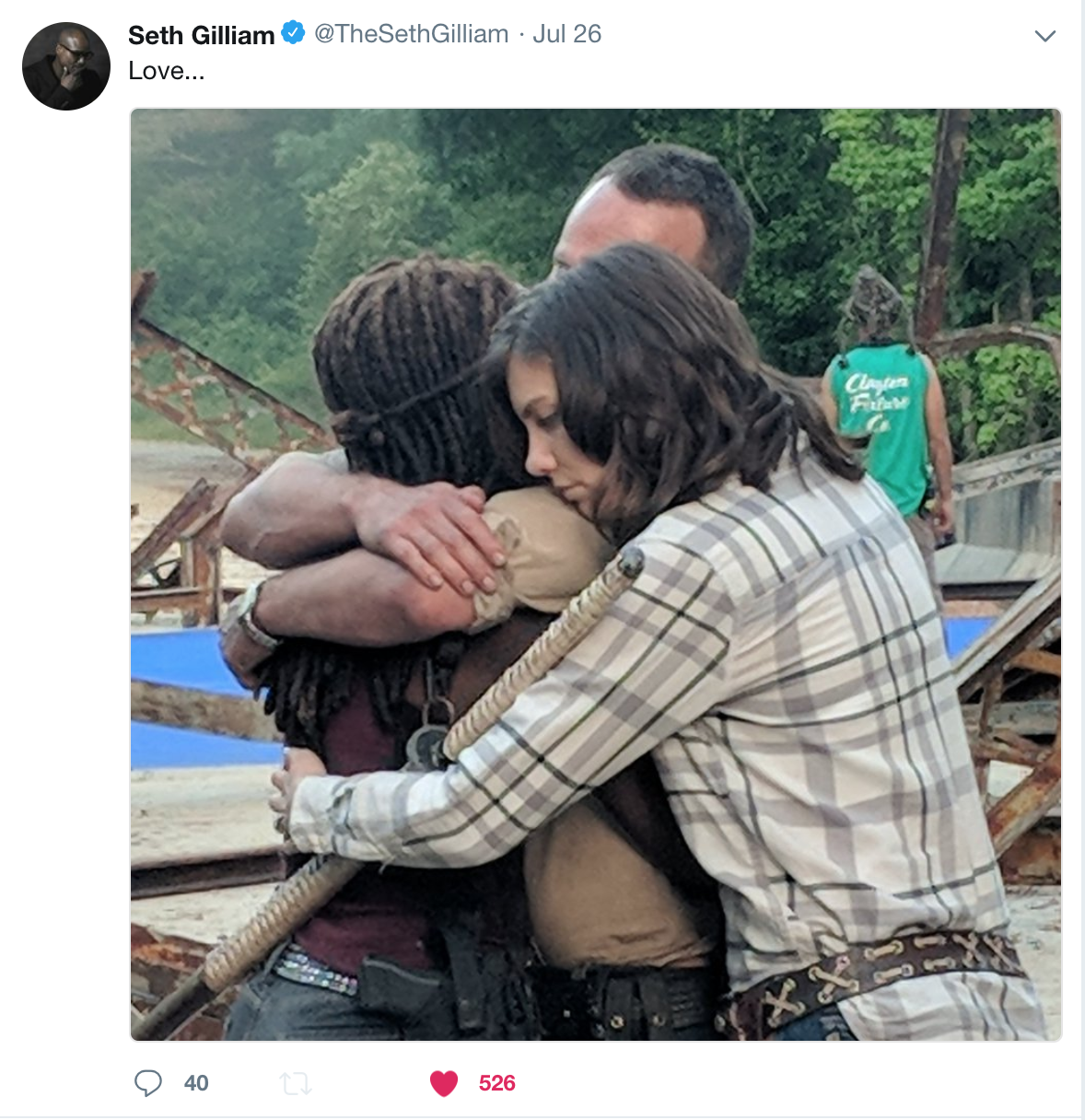 (We know she's not in the cast but she's basically an honorary member)
---
We'll update this post with more reactions as they come in. How did you react to the news?