At this year's San Diego Comic Con panel, Executive Producer Gale Anne Hurd announced that Thora Birch and Kevin Carroll would be joining the cast of The Walking Dead Season 10.
Thora Birch is a Log Angeles native who has been acting since she was a kid. Most fans will recognize her from "American Beauty," "Hocus Pocus," and "The Last Black Man In San Francisco." According to Hurd, "She is going to be playing Gamma, a Whisperer who is fiercely protective of Alpha." Gamma is a character unique to the show who did not appear in the comics. Some eagle eye fans caught a glimpse of her in the Season 10 trailer: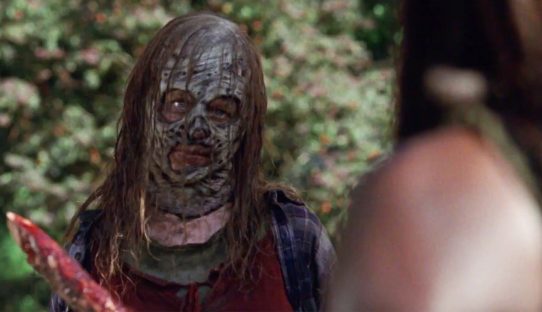 Kevin Carroll will be playing a new character named Virgil. According to Hurd, Virgil "encounters some of our group. He's going to be desperately trying to get home to his family. We look forward to sharing their stories and these fine actors with you." Like Gamma, Virgil looks to be a character exclusive to the show. Both actors tweeted out their excitement about the news on Twitter. Carroll is known for his roles on "Snowfall," "The Leftovers," and "Sacred Lies."
Go follow both of them and check out the Season 10 trailer below!
Thrilled to be along for the wild ride! https://t.co/MrALrtKTEn

— Thora Birch (@1107miss) July 19, 2019
Happy to be a part of this family! https://t.co/9J0XVE862L

— Kevin Carroll (@KevinTCarroll) July 19, 2019