Michael Cudlitz is back to direct another episode of The Walking Dead. After his character Abraham got killed off in the Season 7 Premiere, Cudlitz returned to the show as a director two years later, helming the mid-season's penultimate episode "Stradivarius." That episode, which marked his directorial debut, gave us Carol and Daryl's reunion, Magna's run-in with her turned friend, and Jesus and Aaron's fun practice fight. Cudlitz announced his return to the show on Twitter:
Headed to Atl to direct my second ep. of #twd tomorrow. Could not be more excited. ???

— Michael Cudlitz (@Cudlitz) May 14, 2019
---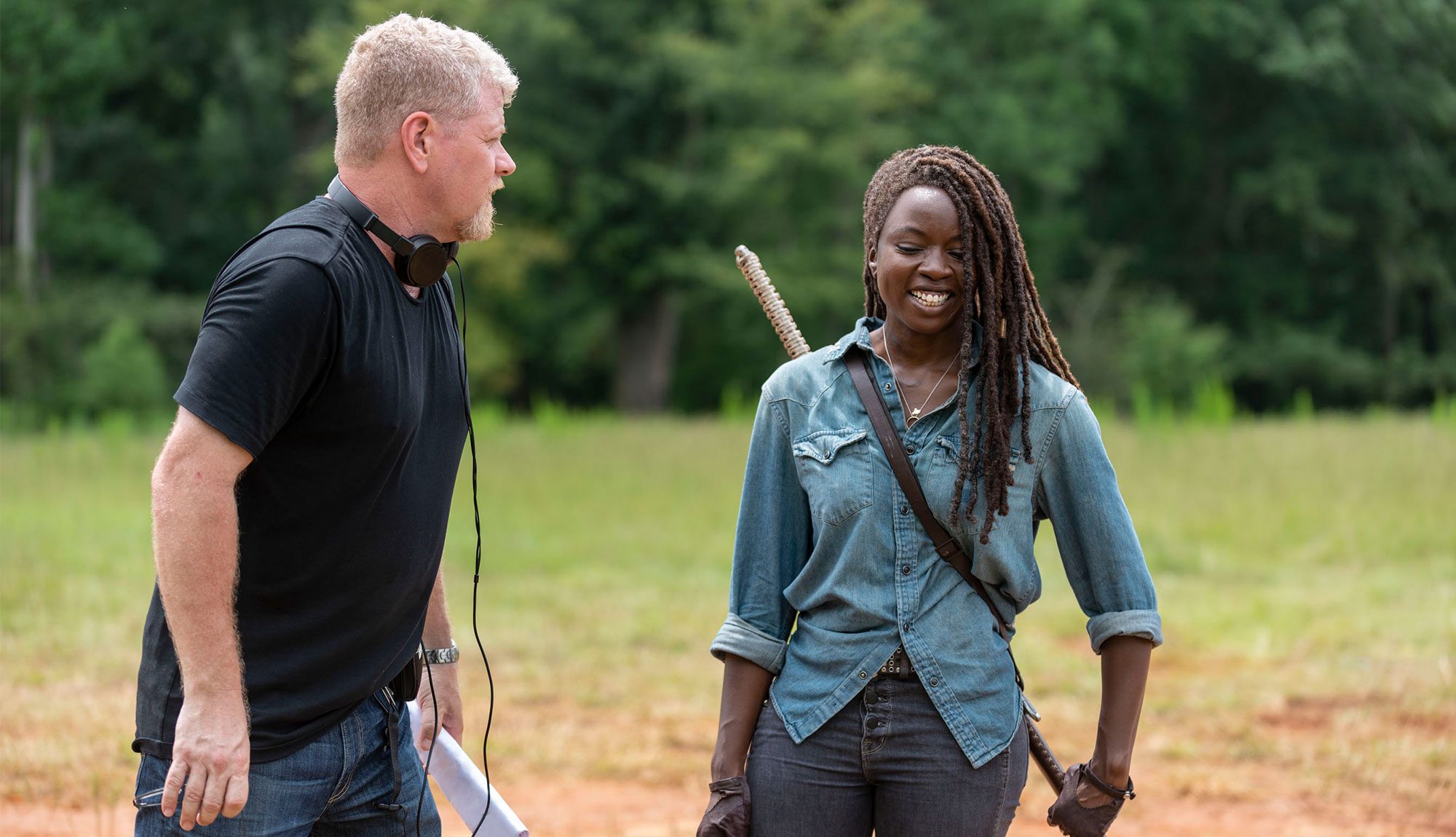 According to his IMDB, Cudlitz will be directing the third episode of Season 10. While we can't reveal the plot for the season or episode, we can confirm there will have been a slight time jump since the wintry Season 9 Finale. "Things are going to pick up with a little bit more of a time passage, not a giant one like we've had, but winter will be over and people will be going to be in a different emotional space," Kang recently told Entertainment Weekly.
Additionally, Cudlitz's episode could very possibly involve the Whisperers or the voice on Eugene's radio. "Obviously, there are some problems to be worked out with the Whisperers, these crazy neighbors that come in and out and cause chaos in their world," Kang told EW. "That's something to play out, and obviously there will be other storylines that are kind of intersecting with all of this. It's always fun to have more than one thing going on at once. We'll find out how this radio voice, what they have to do with our people and their world. We're having fun working on the pieces of this season, so hopefully it will go well. I'm knocking on a lot of wood."
Watch Michael Cudlitz discuss directing, his former mustache, and more on Strahan and Sarah: