The Walking Dead's ninth season changed the course of the series forever. From the major time jumps to the character exits to the character introductions, we couldn't really find a bad episode. Still, we ranked all sixteen episodes based on their iMDB rating, your input, and a hint of our own opinions.
---
16. "Stradivarius" (Episode 907)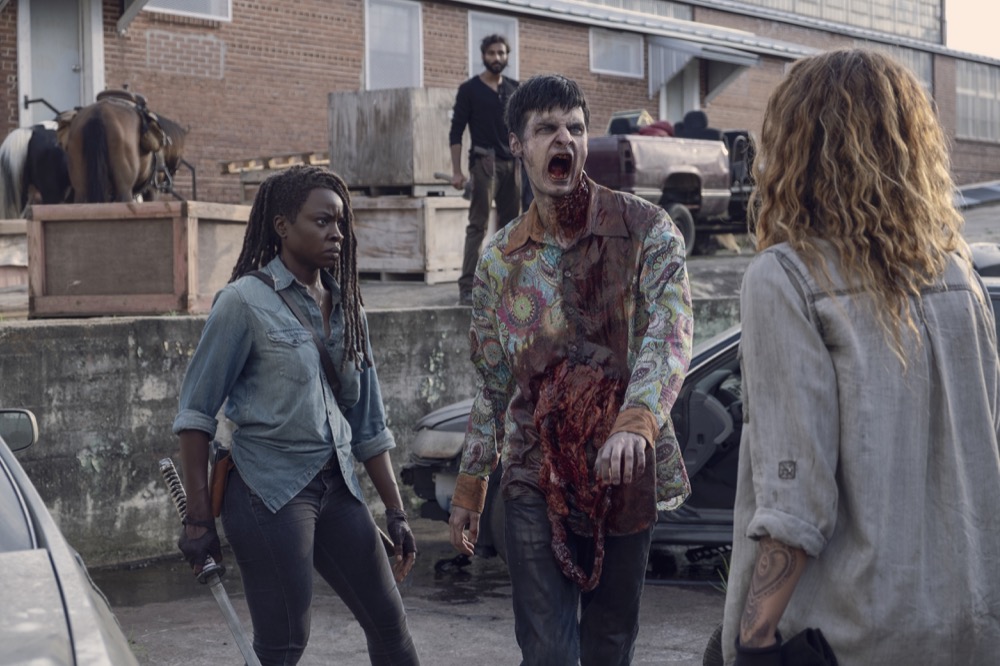 Following a rollercoaster six episodes, Stradivarius became known as the first "filler episode" of the season. But we disagree; although it was a traveling episode, it wasn't as fillery as you might remember. Carol found Daryl and convinced him to watch over Henry, Michonne helped save Magna's group them from a walker attack, and we got a C. Thomas Howell cameo!
---
15. "A New Beginning" (Episode 901)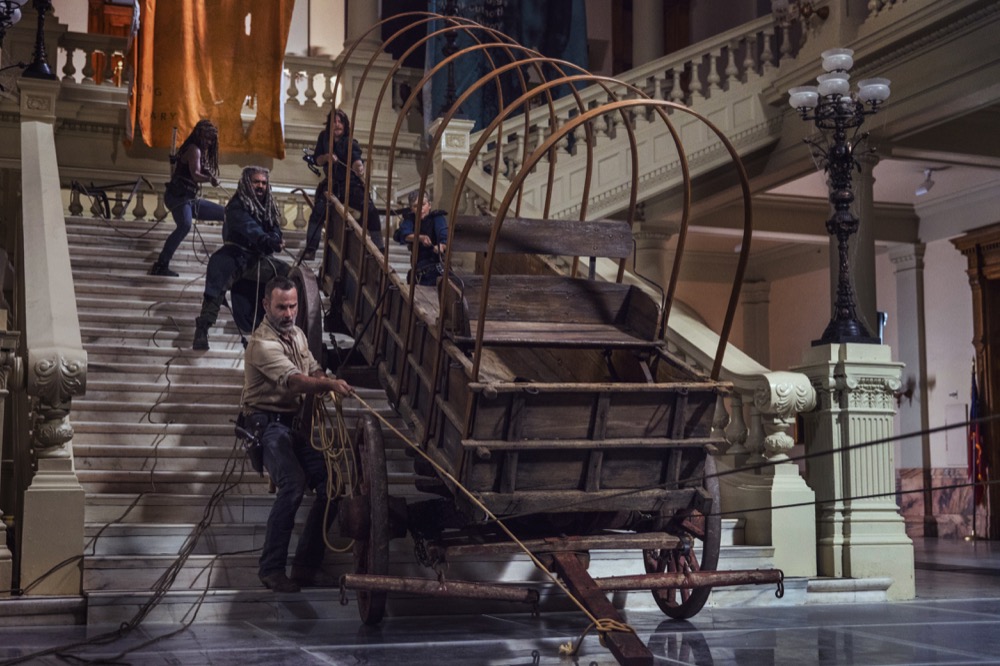 "A New Beginning" was an audacious season premiere in the way that it crammed three (traditional) episodes worth of story into one mega premiere. It jumped ahead in time, introduced new locations and characters, featured a death-defying stunt, and ended with a public hanging of a major character (we don't miss you, Greg).
---
14. "Warning Signs" (Episode 903)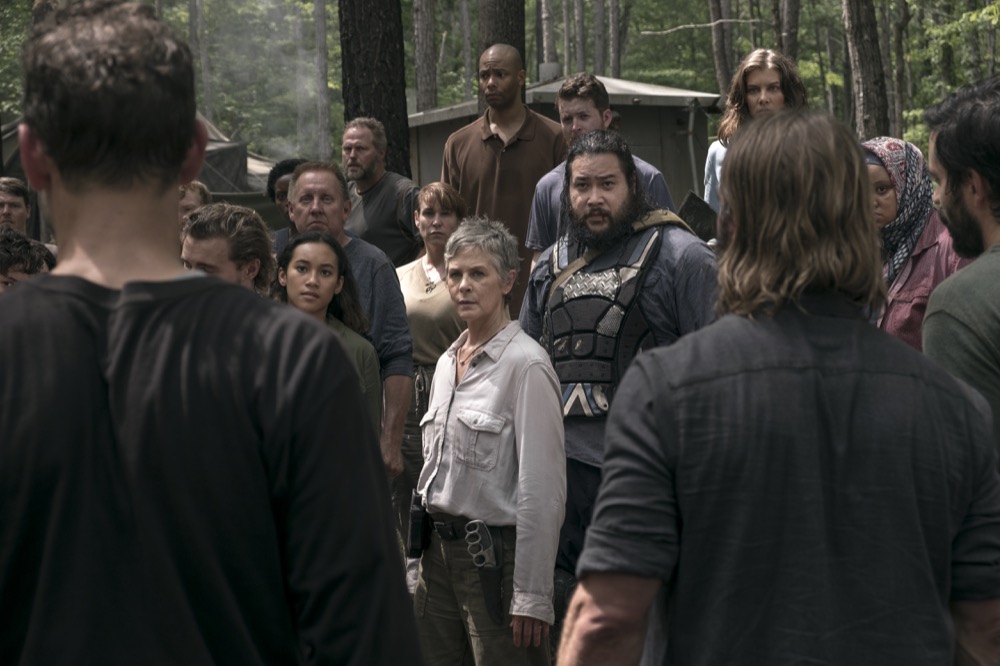 "Warning Signs" finally solved the mystery behind the missing Saviors…it was Cyndie and the Oceanside gals getting revenge for killing their husbands, brothers, and sons. Yeah, that's fair.
---
13. "The Storm" (Episode 916)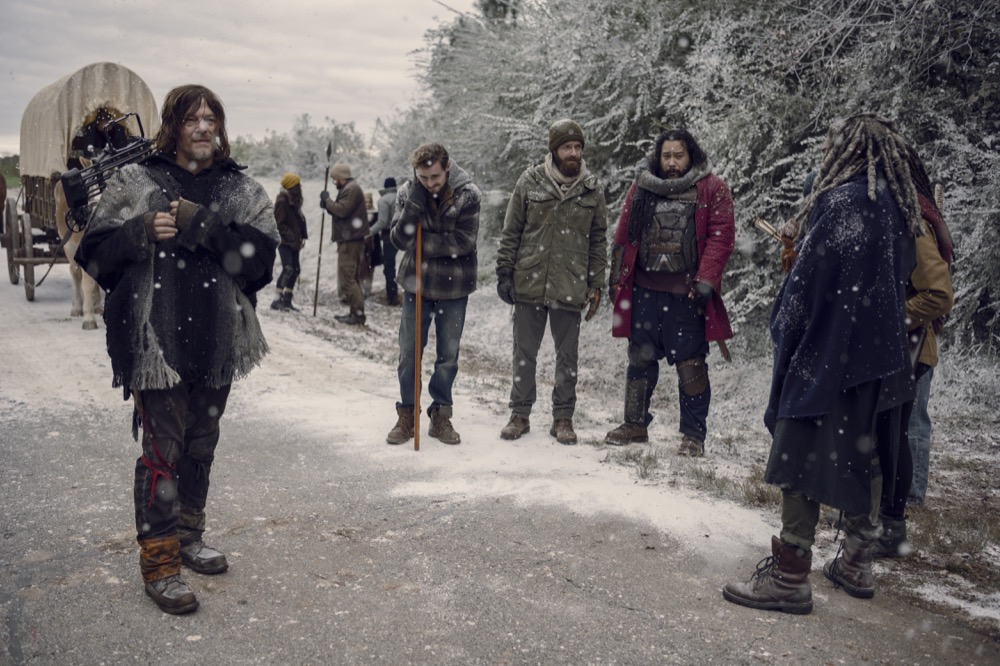 It's nearly impossible to follow up the emotional traumatizing episode "The Calm Before," which is why "The Storm" ended the season with a snowball fight. The episode would have been completely different if Alpha and the Whisperers were around, but since they headed south for the winter our heroes (even Dog) made it out alive.
---
12."The Bridge" (Episode 902)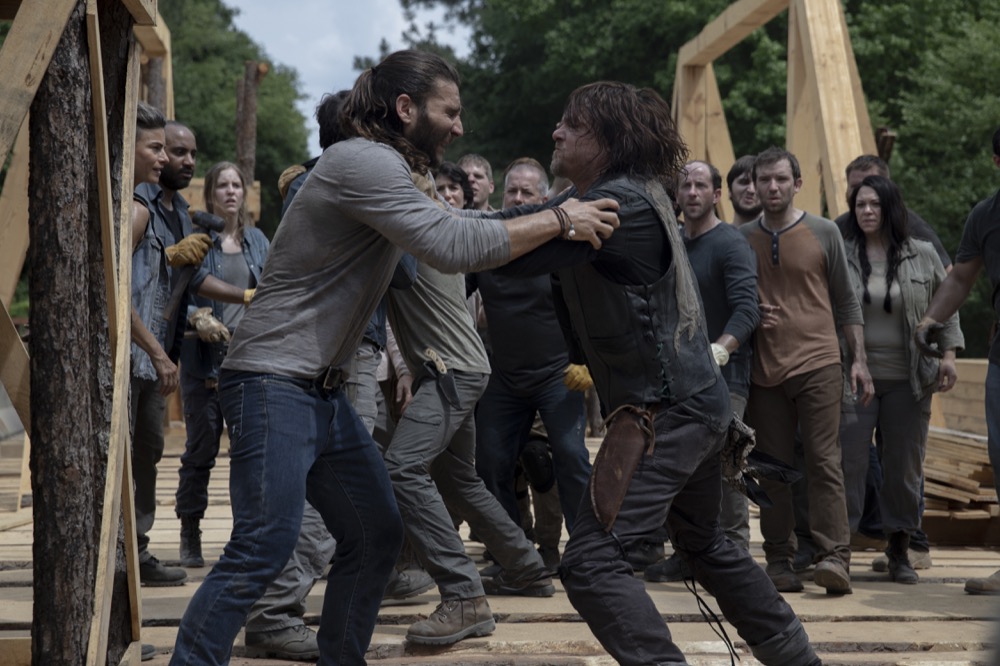 The Bridge skipped ahead a few months and showed what happens when you force the Saviors to be good guys. I mean, it doesn't help that the Saviors were routinely going missing and showing up as walkers, but still…tensions were high. And those Daryl and Rick scenes? WHEW!
---
11. "Who Are You Now?" (Episode 906)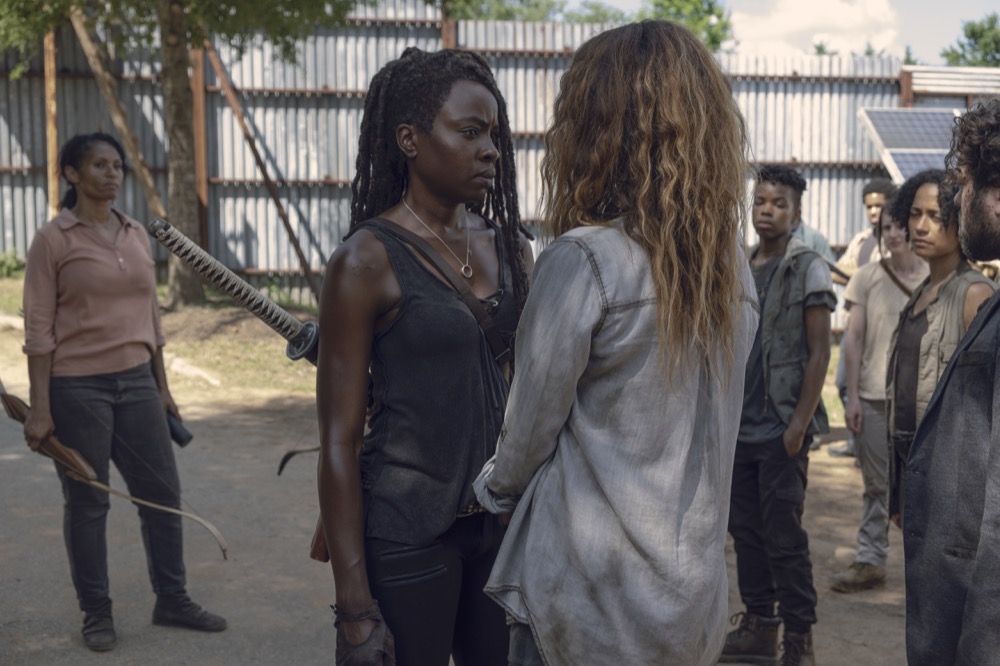 The first post-Rick episode caught us up on the six-year time jump and focused mainly on Magna's survival group. We got to see through their eyes what it was like to be "welcomed" into Alexandria.
---
10. "The Obliged" (Episode 904)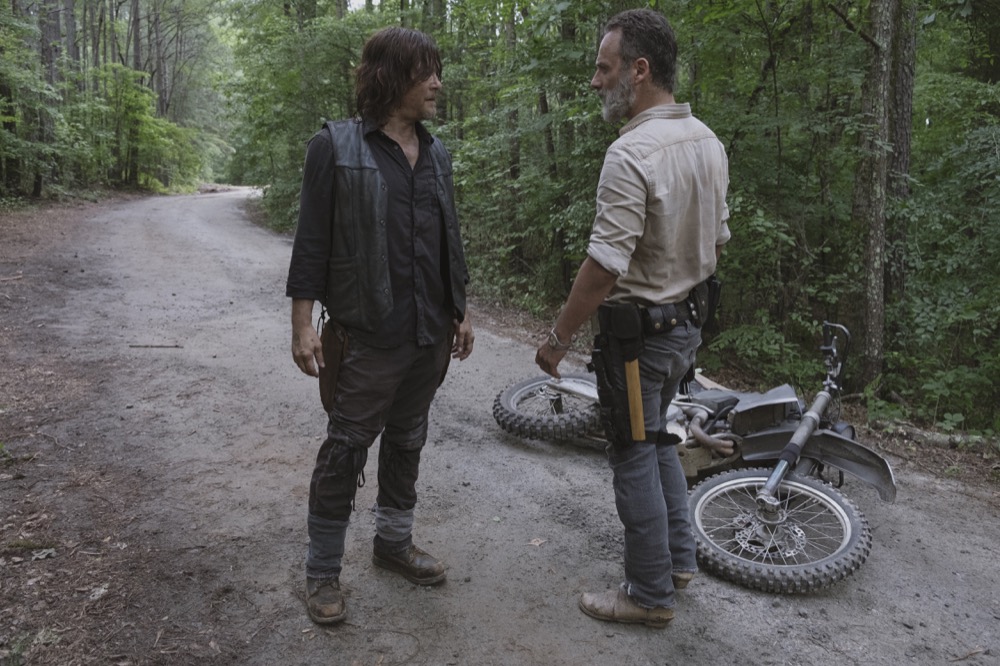 "The Obliged" would be ranked lower if it weren't for Rick and Daryl's powerful scenes together in a ditch. The rift in their friendship began when Rick spared Negan at the end of All Out War and only grew wider over time. Although they didn't tie up all loose ends, they still managed to make up enough before Rick left.
---
9. "Adaptation" (Episode 909)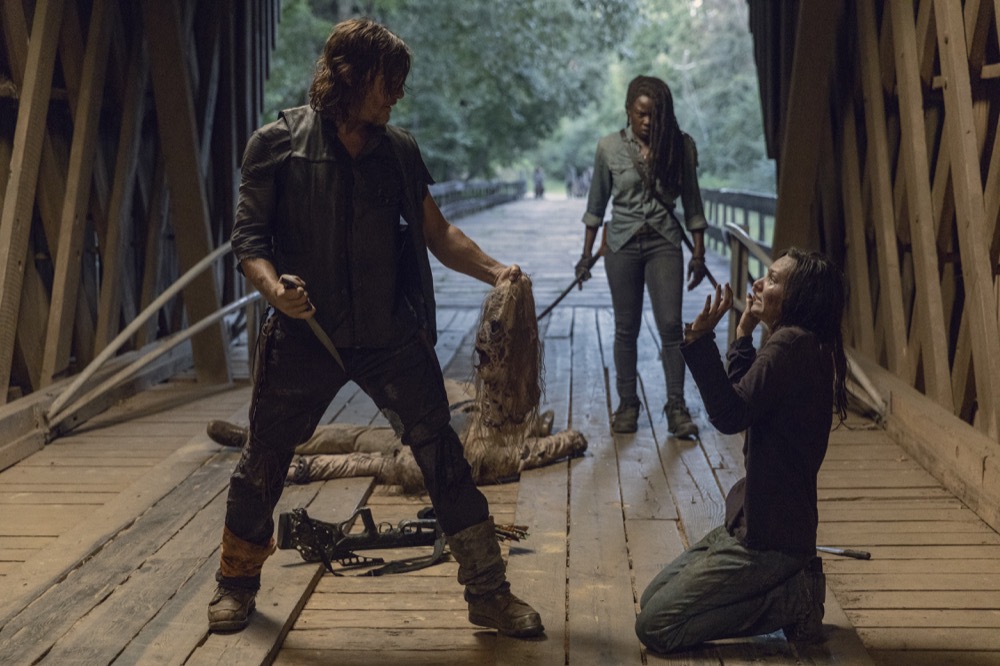 Traveling episodes are sometimes seen as filler, but that wasn't the case for this Mid-Season Premiere. "Adaptation" introduced our heroes to Lydia, which became the inciting incident that set the tone for the rest of the season.
---
8. "Omega" (Episode 910)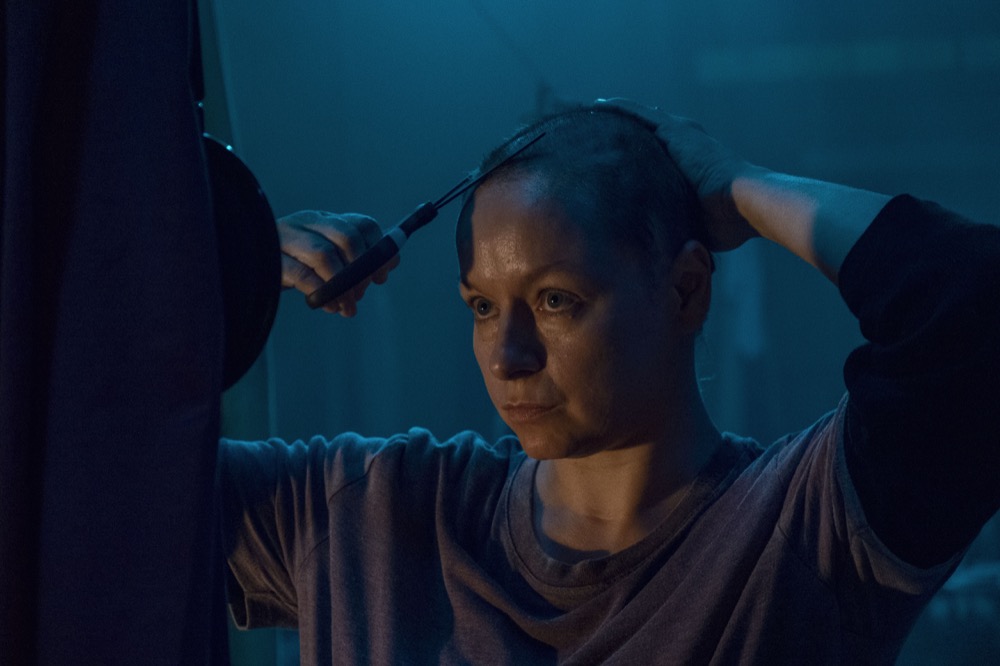 "Omega" (sort of) gave us the Lydia/Alpha backstory we never got in the comics. Although Lydia admitted her memory is a little unreliable, it was still fascinating to witness their times before they wore human skin over their own.
---
7. "Bounty" (Episode 911)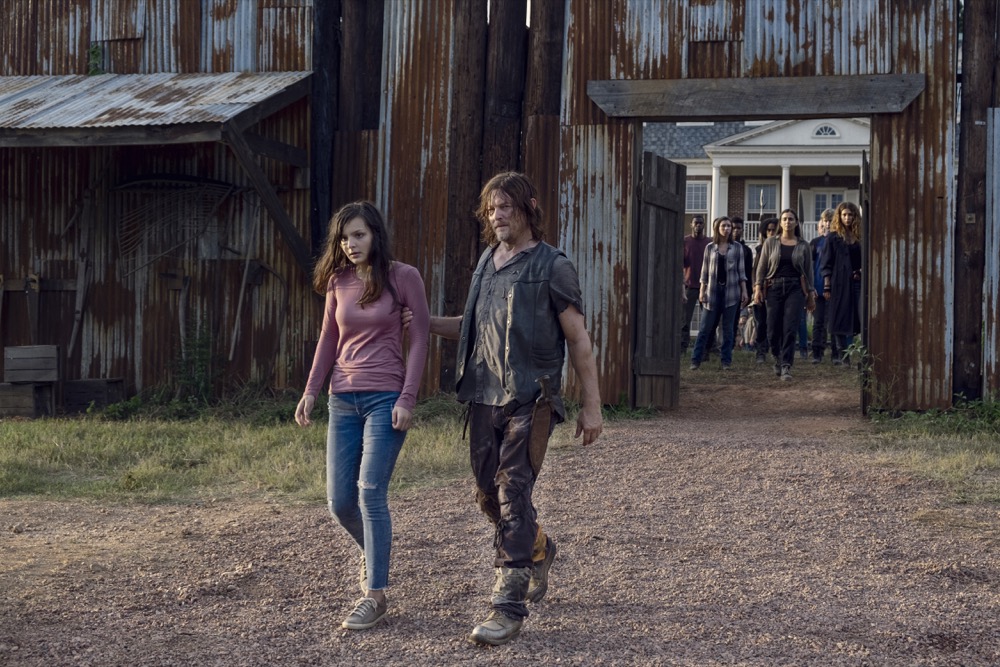 Angela Kang steered The Walking Dead into a lot of fun directions this season, and "Bounty" is no exception. Although we've dealt with hostage situations in the show before, this one still felt fresh. A major villain choosing to trade two of our own for her daughter raised the stakes higher than ever. It also forced Daryl into a leadership position and Connie into a baby-saving situation. This episode was solid all the way around.
---
6. "Guardians" (Episode 912)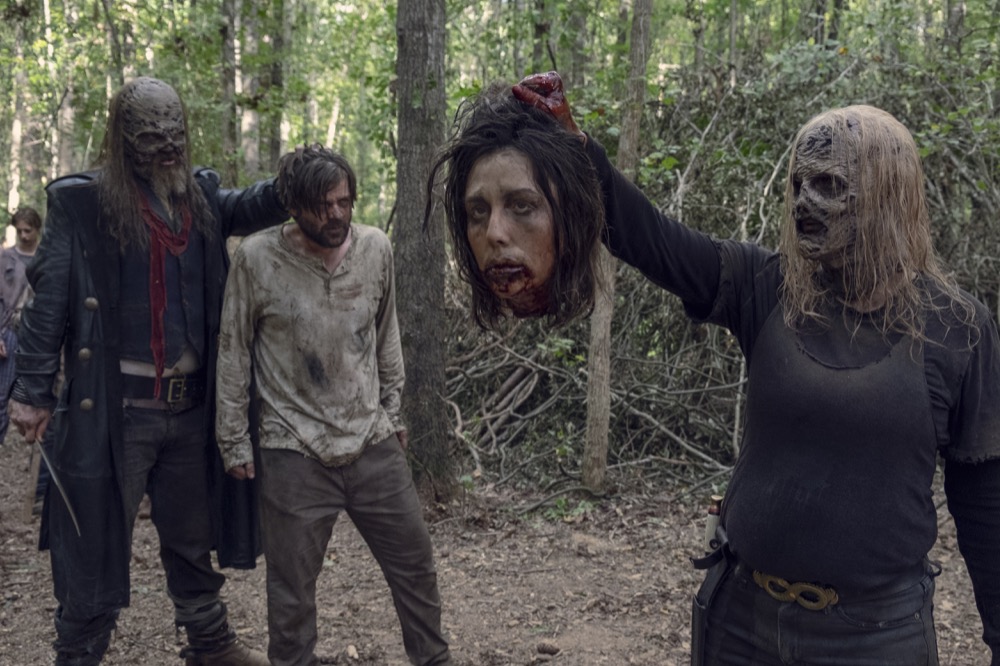 "Guardians" was a breathtaking episode that pulled back the curtain on the Whisperers' way of life. We became a fly on the wall of Alpha's life as the Whisperer leader and saw how she survived (and dealt with challengers). Also – this was Beta's introductory episode. Speaking of…
---
5. "Chokepoint" (Episode 913)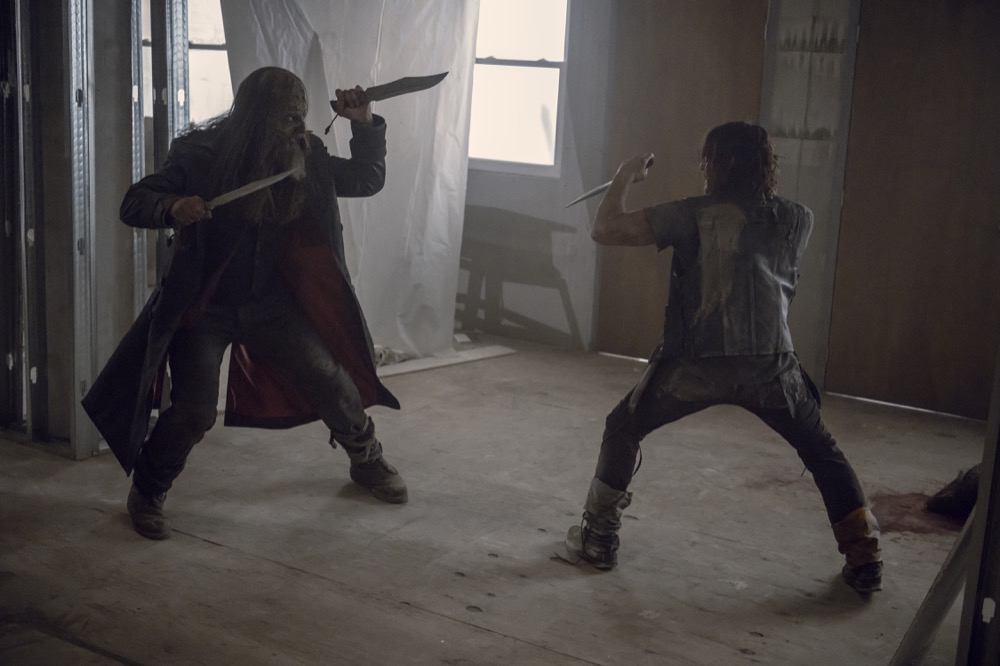 &nbsp
Daryl and Beta's fight was a Top 5 highlight of the season. The build-up and aftermath were fun too, but most fans will remember this as the episode that Daryl squared up with the massive Whisperer Beta…and won! (Kind of)
---
4. "Evolution" (Episode 908)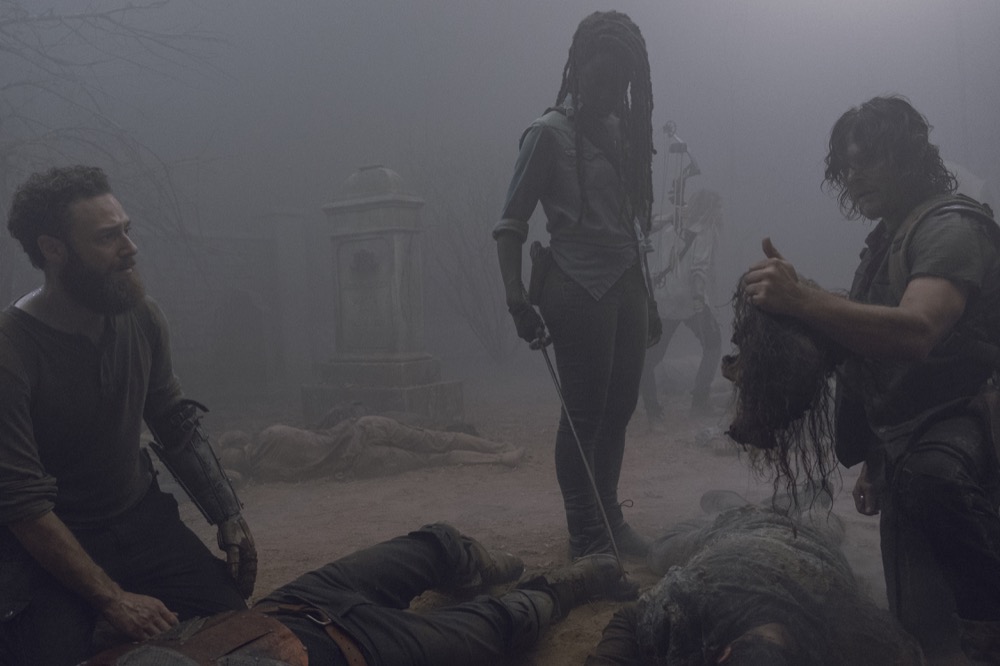 The Mid-Season Finale was arguably the creepiest episode The Walking Dead has put out in years. The Whisperers hit the scene and killed our man Jesus in a foggy (and stormy) cemetery. The episode concluded with our heroes finally realizing the horror they're dealing with (and should have been copying for years, to be honest).
---
3. "Scars" (Episode 914)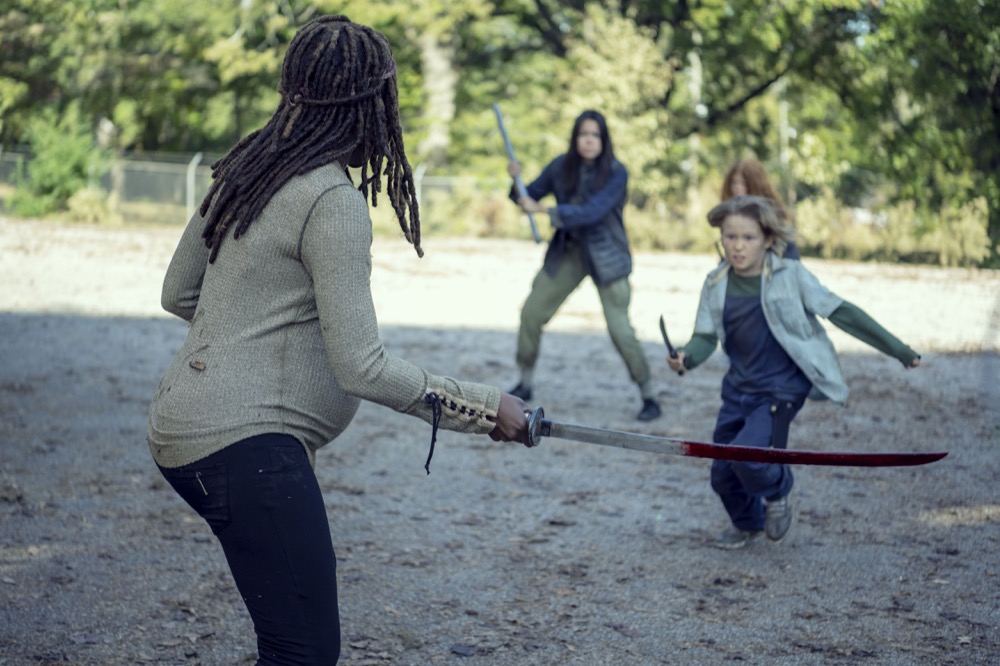 Before any of you get upset at our Top 3, know we reached out to you guys to help us properly rank these and the consensus was clear (see below). "Scars" could very well be the best episode of the season, we would not be mad at that. After all, Michonne mowed down a dozen kids to save her daughter in one of the most emotional sequences of the series. When Judith nearly got killed by walkers in the present, Michonne remembered that traumatic chapter with the kids and finally realized the importance of family. Awww. (Also we got an RJ scene – more of those in Season 10 please).
In your opinion, what was the BEST episode of #TheWalkingDead Season 9? (We chose these four based on the IMDB rating – feel free to add more!)

— The Walking Dead (@TheWalkingDead) April 15, 2019
---
2. "What Comes After" (Episode 905)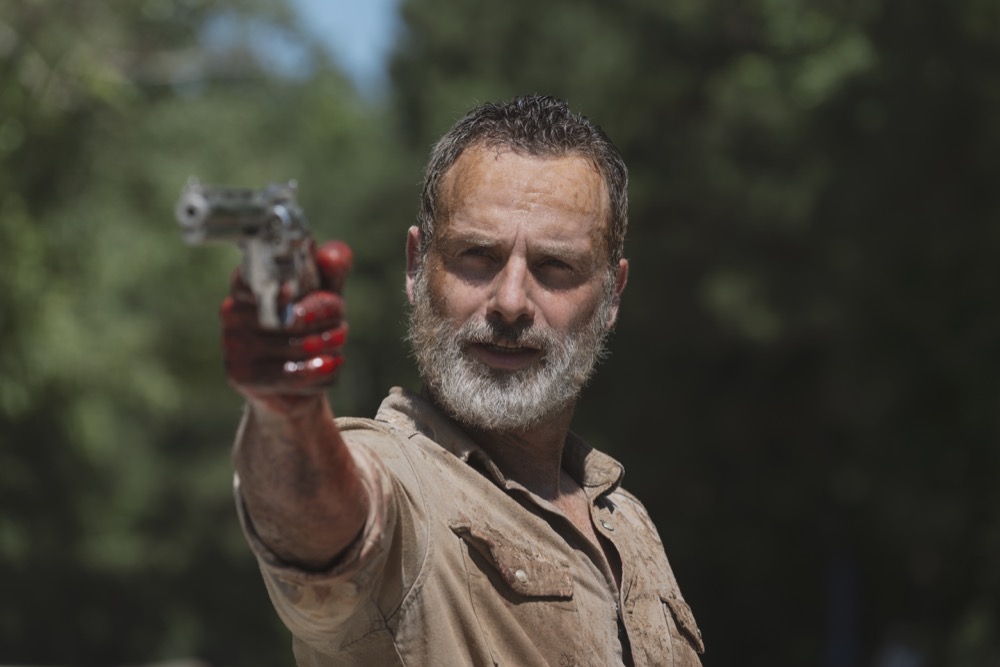 "What Comes After" was an emotional Space Mountain of an episode. Not only did we lose Rick, but we got cameos of beloved past characters like Shane, Hershel, and Sasha. Also, but Maggie settled her differences with Negan and the show jumped ahead six years after all was said and done. Wait, Judith's big now? And can shoot a gun? And can talk???
---
1. "The Calm Before" (Episode 915)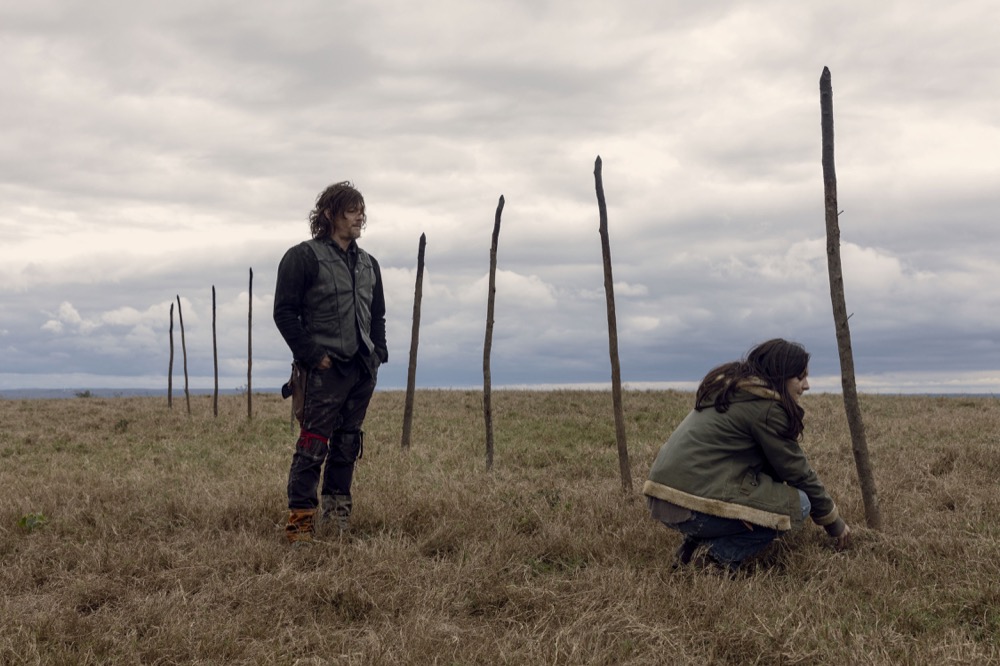 "The Calm Before" was your consensus pick as the best episode of the season, and we can't really argue with it.915 gave us the gut punch Walking Dead fans have grown accustomed to. The Fair mixed with reunions mixed with the heads on spikes mixed with the aftermath made for a meaty episode that will stay with TWD Family for years to come. And if the comics are any indication, this tragedy SHOULD be followed up by another major war. It's these kinds of series-changing episodes that stand out.
---
So what did you guys think of our rankings? Do you agree? Let us know your thoughts in our comments!