Maggie is finally returning to The Walking Dead in Season 10! Lauren Cohan announced her return during The Walking Dead New York Comic Con 2019 panel in the most creative and surprising way possible:
The moment @LaurenCohan announced she was returning to #TheWalkingDead ? #NYCC2019 #SkyboundNYCC pic.twitter.com/mMTND7ykFx

— The Walking Dead (@TheWalkingDead) October 5, 2019
The @LaurenCohan reveal at the #NYCC #TWD panel. pic.twitter.com/fUC6aJBmgz

— TWD Season 10 Sun 10.6 (@WalkingDead_AMC) October 5, 2019
We last saw Maggie in Episode 905, when she was comforting Michonne after the bridge explosion that seemingly killed Rick. The episode ends with a six-year time jump, and we later find out Maggie and her son Hershel Jr left to live in Georgie's community.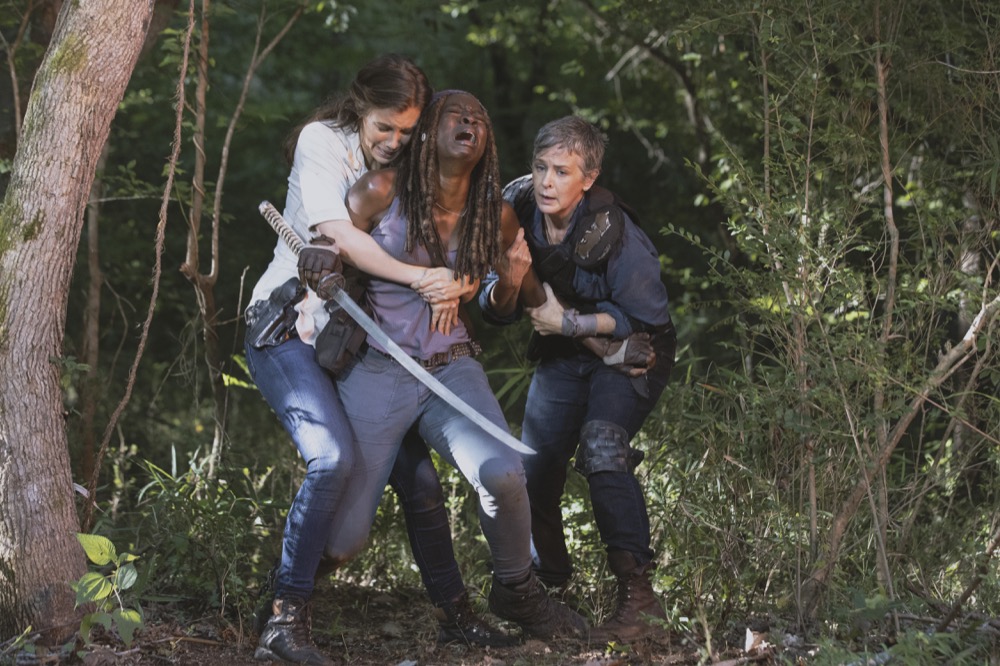 ---
Now on to where Maggie's been. Some fans have theorized that Georgie, who we met in Season 8, is actually Pamela Milton from the comics. (Pamela's the Governor of a modern 50,000+ survival community in Ohio called the Commonwealth. Perhaps Maggie's the one who takes our heroes there?) Others have theorized that Maggie has been in some version of the helicopter community that Rick and Jadis flew to, which is also possible. Whatever it may be, you'll surely find out by the end of the season. Let us know in the comments where YOU think she's been!