Like Andrew Lincoln, Lauren Cohan is planning on leaving The Walking Dead sometime this season. But also similar to her co-star, Cohan might return next year. "I'll say first of all that we've still planned some more story with Maggie, Lauren wants to, it will be a little subject to her schedule but hopefully we have her back next season," showrunner Angela Kang recently told Comicbook.com's Brandon Davis during a set visit.
"We have always planned to have this great story with Maggie this season and I think we promised something. We wanted to pay off that promise. We definitely have a very strong Maggie arc," Kang said. That arc will be told as Maggie leads Hilltop, cares of her new baby, and fights with Rick over his decision to save Negan. Although there's still ambiguity about Rick's fate, we know for a fact Lauren Cohan's Maggie will be leaving, not getting killed off the show (she even called Maggie's story "open-ended" earlier this Summer). This is mostly due to her upcoming role on the ABC show "Whiskey Cavalier," among other projects.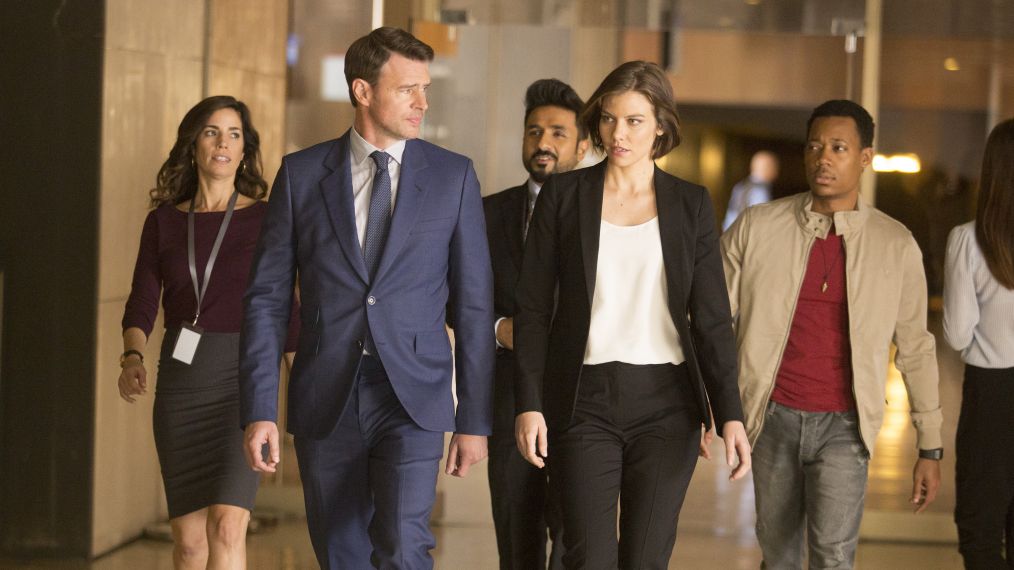 Despite the new show, Kang is still optimistic Cohan will return for a (yet to be announced) 10th season. "Lauren has always been such a great actress for us, has done some spectacular work this season, as you've seen in the episodes but also in the episodes that are upcoming," Kang said. "There's just some stuff that just blew me away. I'm just a pure fan. I think that's been, again, it's just something we wanted to do right by that character, but again it also opens up some interesting opportunities for other characters when that character is gone for reasons that will be explained in the story."
---
Follow the rest of the story over at Comicbook.com and catch The Walking Dead Season 9 Premiere Sunday, October 7th on AMC.