Losing Carl in The Walking Dead has already taken a toll on the cast. Andrew Lincoln recently admitted it was "a farewell that I never thought would happen," while Norman Reedus said "I always thought Chandler would be the last man standing, to be honest." Now, Danai Gurira has made her feelings known about the "devastating" new Walking Dead death.
"I got a little depressed for a while. Straight up," Gurira told The Huffington Post. "You're in the story. You're in it, and you're also in a family. It was hard."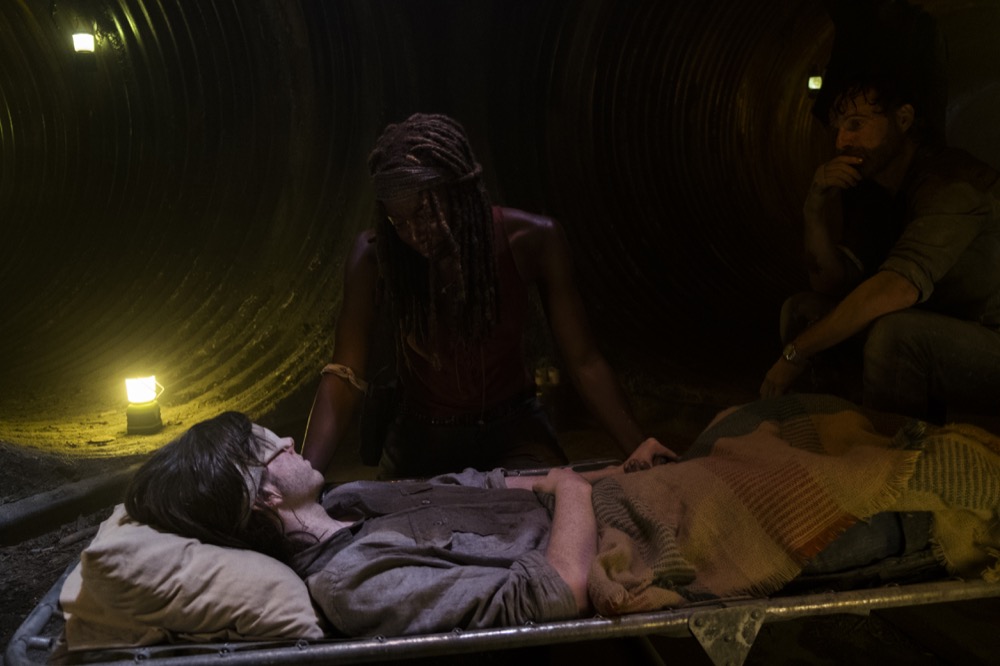 Aside from her own personal sadness of Chandler's departure, Gurira is genuinely upset for her character Michonne, who has become a motherly figure to Carl throughout the years. "Carl and Chandler are a blessing to Michonne and to Danai, you know what I mean? I adore Chandler, and (for) Michonne, Carl is her healer. Everything she and Rick do is to protect Carl, so this is kind of the worst nightmare realized for him to reveal (the bite) at the end of the last episode," Gurira said.
---
If it's any consolation Michonne WILL get to say goodbye to Carl in the upcoming Mid-Season Premiere. You can catch that moment on Sunday, February 25th when The Walking Dead returns on AMC. Also, make sure to check out the rest of the interview with Gurira on The Huffington Post.