Dwight and Daryl's tumultuous relationship will evolve in the back half of Season 8. Some quick history: Dwight first encountered Daryl in Season 6 when he ran into him after escaping The Sanctuary with Sherry and Tina. Even though Daryl ended up helping him, Dwight jacked his bike and crossbow and was instantly added to Daryl's shit list. Dwight was re-captured by Negan, got his face burned, and in Season 7 tortured Daryl in The Sanctuary as punishment for taking a swing at Negan the night Glenn and Abe were killed. With all that said Dwight turned out to be a double-agent and miraculously survived Daryl's wrath when he showed up in Alexandria offering to help.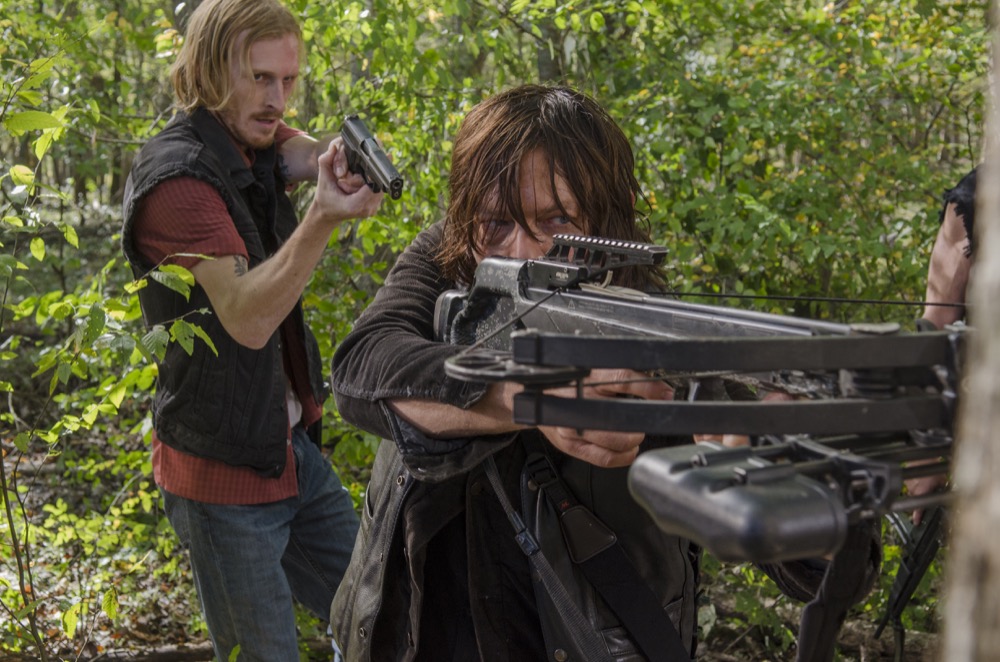 Since then, Dwight has been discretely helping Rick and his allies by creating distractions and sending messages warning of Negan's attack plans (Daryl's been instrumental in sending and receiving these messages). Most recently, Dwight betrayed his own people by slaughtering all but one of a dozen of them during Negan's attack on Alexandria.
Dwight clearly never wanted the Savior life (hence him running away from it the first time we saw him), but instead chose it out of fear. "We all do horrible things in this world and Dwight did a bunch of crappy stuff and Daryl gets it," Norman Reedus recently told Entertainment Weekly. "…and Daryl knows that Dwight's operating from a place of fear. Not to give anything away, but I'm very happy with that storyline going forward."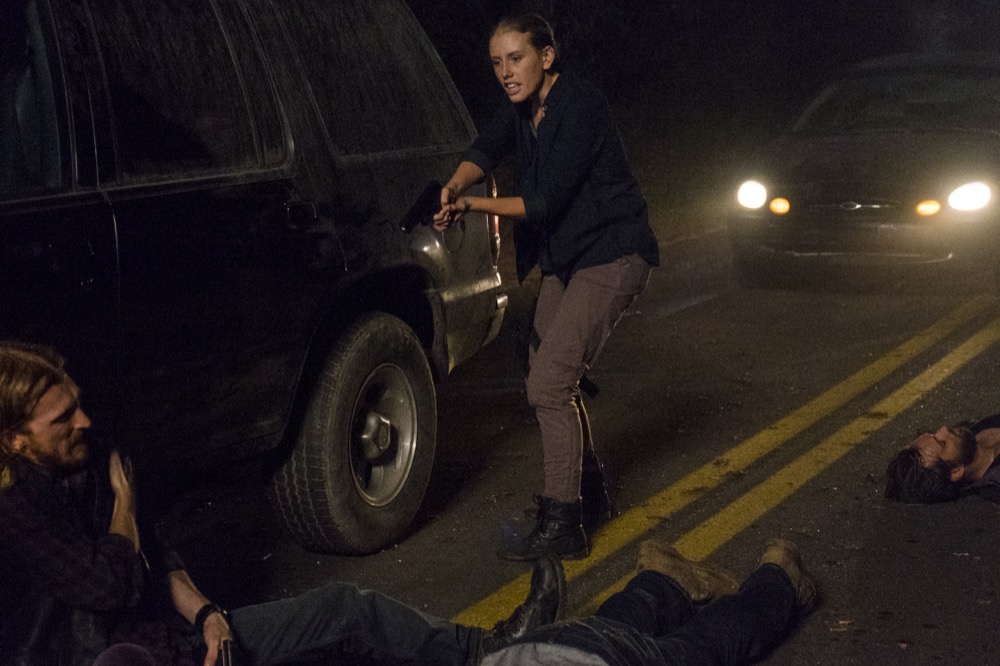 We won't give anything away either, but Daryl and Dwight's relationship DOES improve over the course of the next eight episodes. "I don't think he ever fully accepts Dwight, but he gets it," Norman tells EW. "He gets where he's coming from, but he doesn't like him. They don't like each other. I think one person's trying to hang out and the other person's like, 'Stay the f— away from me.' You know what I mean?"
---
Catch the rest of the interview with Norman at Entertainment Weekly and witness their evolving relationship when The Walking Dead returns Sunday February 25th at 9PM.