Hey there, folks! Hope this week is treating you well! We've got a single issue and a trade coming your way this week. This week's comics include OUTCAST #33 which features the second part of our epic INVASION story arc. We've also got KILL THE MINOTAUR Vol. 1 which collects the entire Kill the Minotaur story. You'll definitely want to catch up on this one if you haven't already. If you have, you should at least be picking it up for the new amazing Lukas Ketner cover. Also, we heard it might be getting made into a movie or something. Might be a good time to check it out.
Both of these comics will be available on comiXology and at your local comic shop this Wednesday so make sure to pick up your copies!
---
OUTCAST BY KIRKMAN & AZACETA #33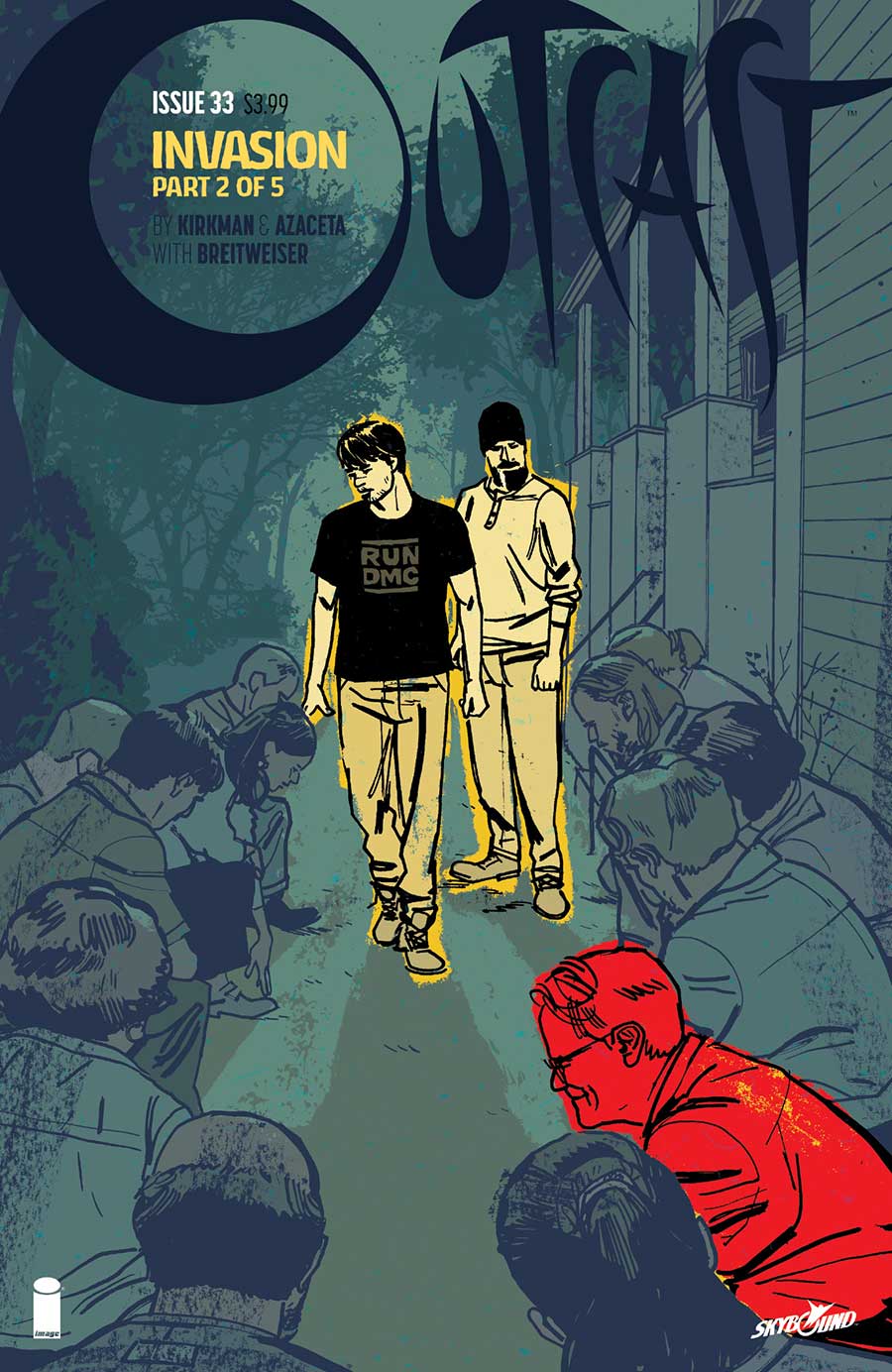 STORY: ROBERT KIRKMAN
ART / COVER: PAUL AZACETA & ELIZABETH BREITWEISER
JANUARY 31
32 PAGES | Full Color | Mature | $3.99
INVASION part 2 (of 5)
Things are getting worse in Rome, West Virginia. Much worse.
---
KILL THE MINOTAUR VOL. 1
STORY: CHRIS PASETTO & CHRISTIAN CANTAMESSA
ART / COVER: LUKAS KETNER & JEAN-FRANCOIS BEAULIEU
JANUARY 31
184 PAGES | Full Color | Mature | $19.99
ADVANCE SOLICITED
Athens lost the war to Crete. Now, they pay tribute to King Minos by sacrificing their best citizens to his unearthly labyrinth. Conspirators believe Theseus can be the hero they need, who can end the mad king's bloody reign… but no one on this world has ever encountered anything like the savage minotaur.
Chris Pasetto, Christian Cantamessa (Red Dead Redemption) and Lukas Ketner (WITCH DOCTOR) reinvent the most fearsome beast in all of mythology with this horrific tale of heroism.