The Whisperers have FINALLY arrived in The Walking Dead. For the uninitiated, The Whisperers are a massive group of villainous survivors who wear walker skin over their own to blend in with the undead (sorry for those hoping for talking walkers). The new group has been teased the past couple of episodes but fans will TRULY get their first taste of The Whisperers during this week's shocking Mid-Season Finale.
Alanna Masterson dropped hints with Fan Fest News about the Whisperers' leader Alpha, who is played by Minority Report's Samantha Morton. "Samantha Morton is a true badass," Masterson said. "She's so good and menacing and terrible and awful. People will not know what hit them when she comes on screen. We are beyond lucky to have her."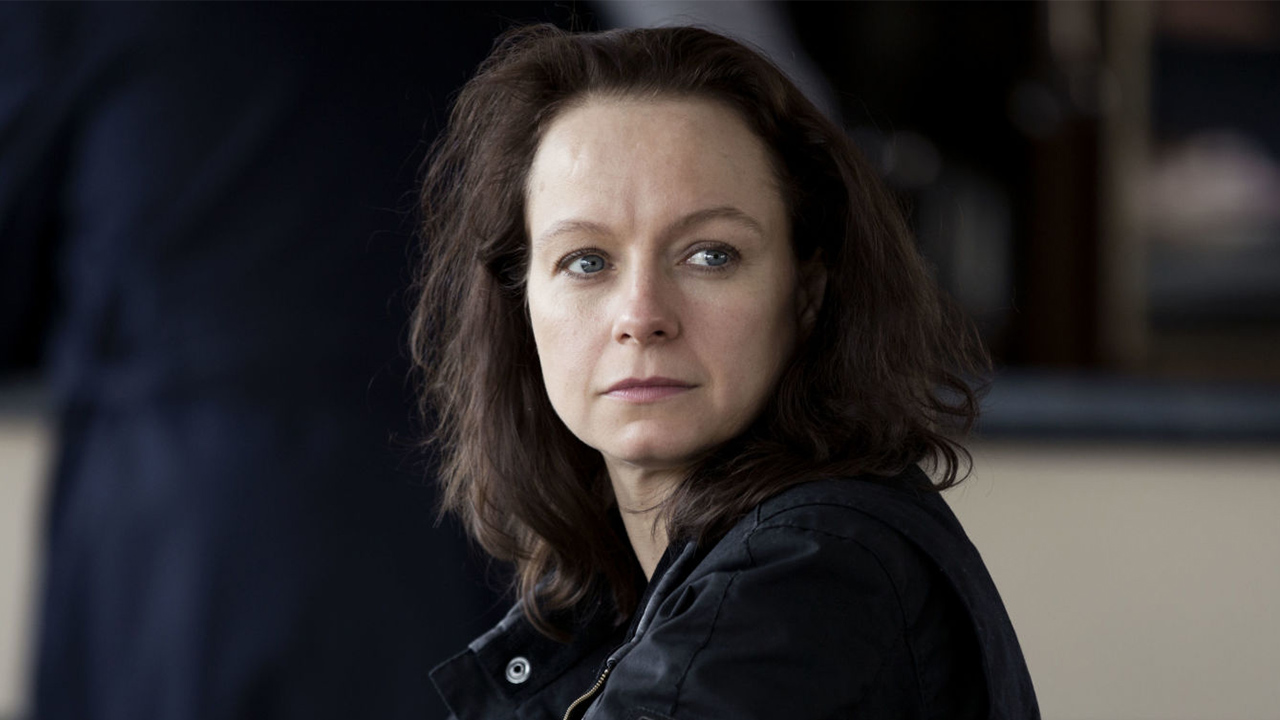 First encountered in Issue 132 of the comics, Alpha is the ruthless leader of the Whisperers who confronts our heroes after her daughter Lydia is captured and taken to Hilltop. She's notorious for her Red Wedding-esque retaliation that led to several of our heroes getting beheaded…but more on that later.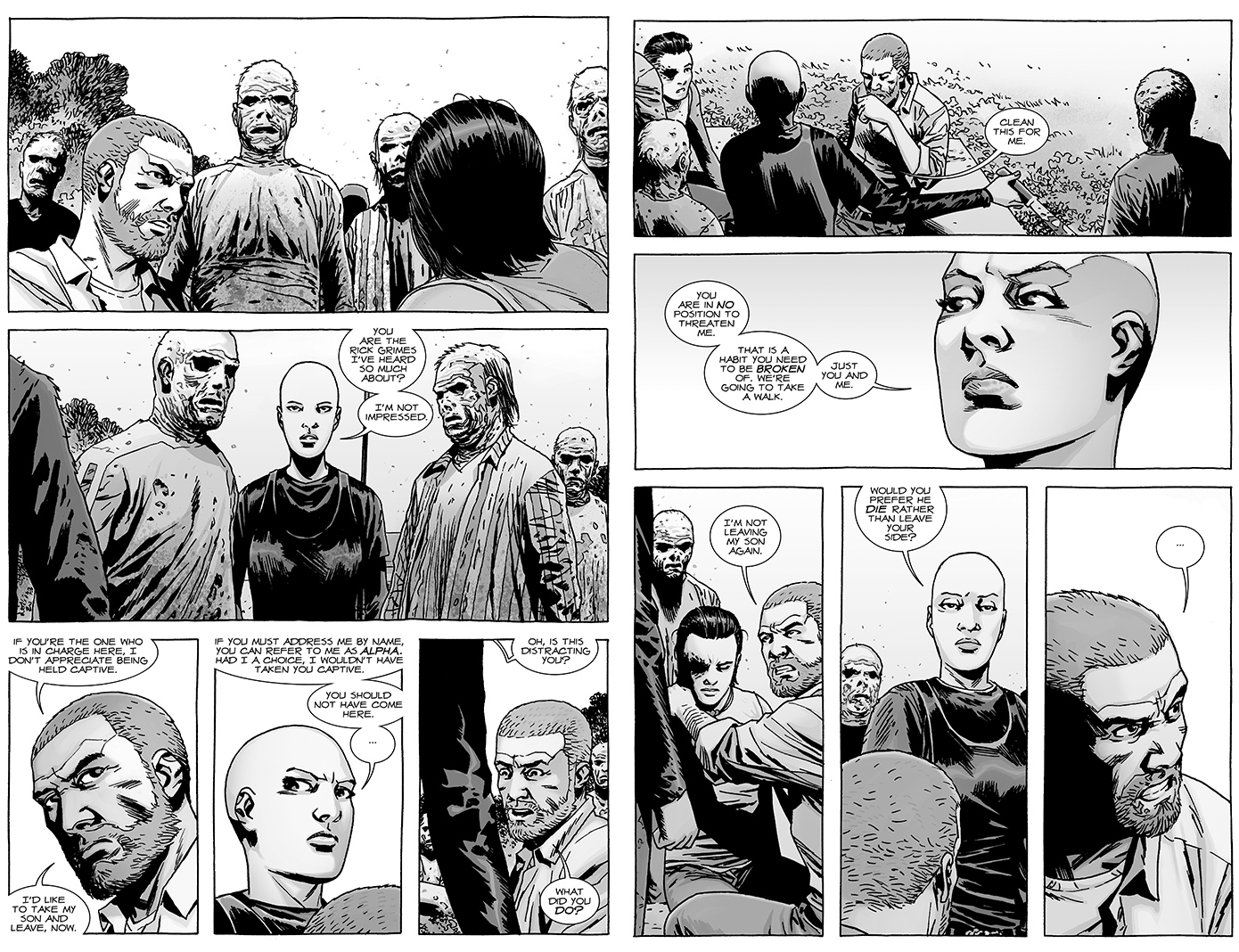 ---
Eugene actor Josh McDermitt recently told Entertainment Weekly what the Whisperers' introduction means for the show. "I mean, it's a very scary threat that I don't think we've seen before on the show, at least from the character's point of view," McDermitt said. "It's an exciting place to be because there's so much unknown."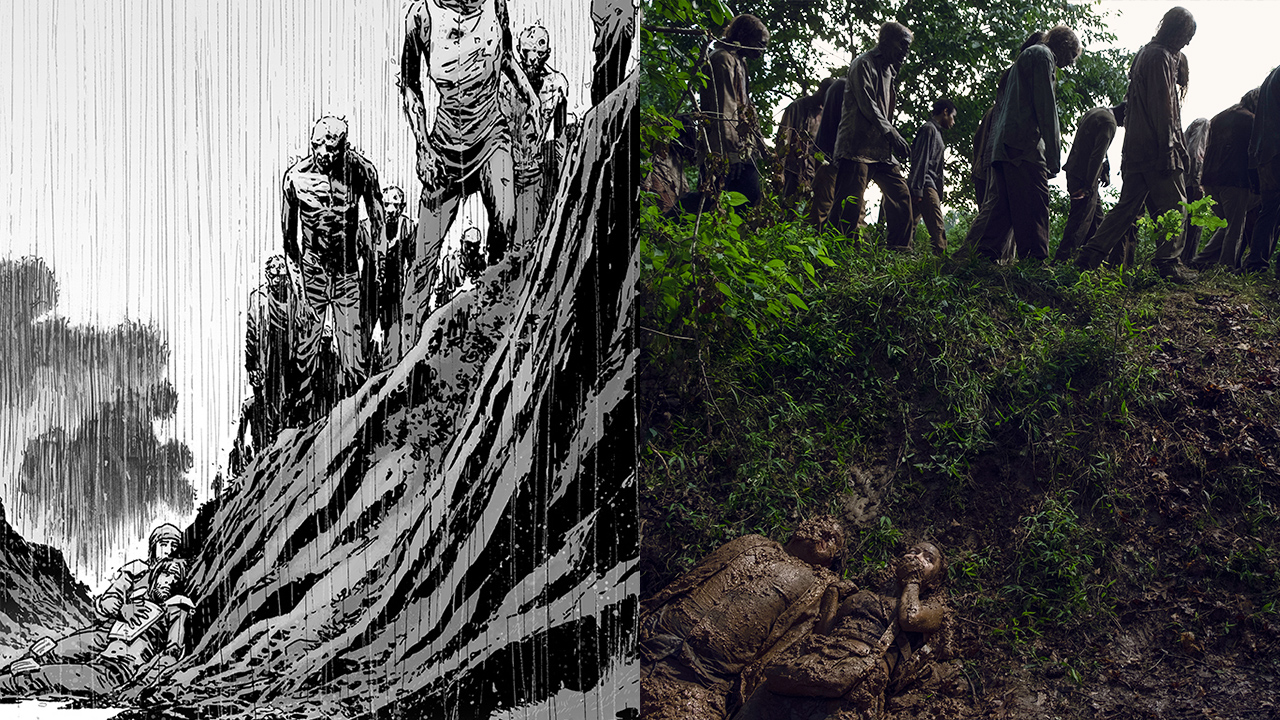 Masterson continued to hype up Season 9, telling Fan Fest, "It's one of the better seasons. How they're shooting it, film stock is different. With a show going for so long you've gotta change it up. You can't have the world feel and look the same. There's so much more story to tell, and so much story to expand on….What people aren't expecting is for it to be good, and it's actually so well written. You'll be surprised at what happens."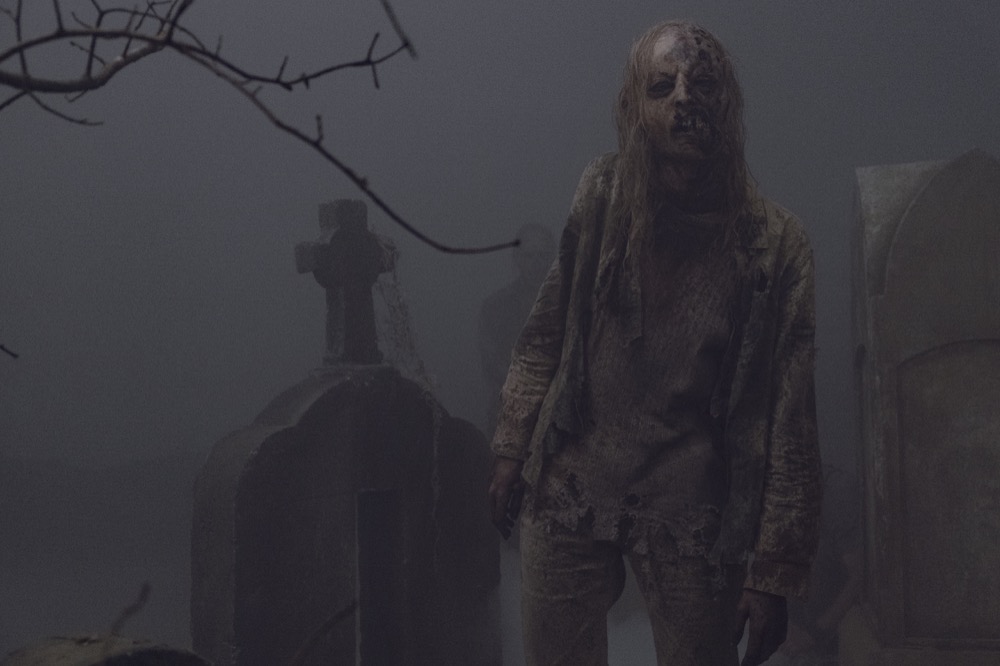 ---
For more, head over to Fan Fest News! The Walking Dead Mid-Season Finale airs on AMC this Sunday at 9PM and on Monday internationally.