The Walking Dead has a rich history of hinting at future storylines by leaving plot breadcrumbs episodes in advance. The Wolves, the helicopter community, and Negan were all teased WAY before their arrival in the show. In the last few episodes, fans went wild when they saw Michonne and Daryl's matching "X" scars on their backs. It's clear these marks were forged sometime during the six-year time jump, the question is will we find out what happened?
Walking Dead veteran Michael Cudlitz, who also directed Episode 907, told Business Insider's Kirsten Acuna, "The audience is going to…find out what that's about, but that is something that connects them all, even though they're all separated right now, we're going to find out why."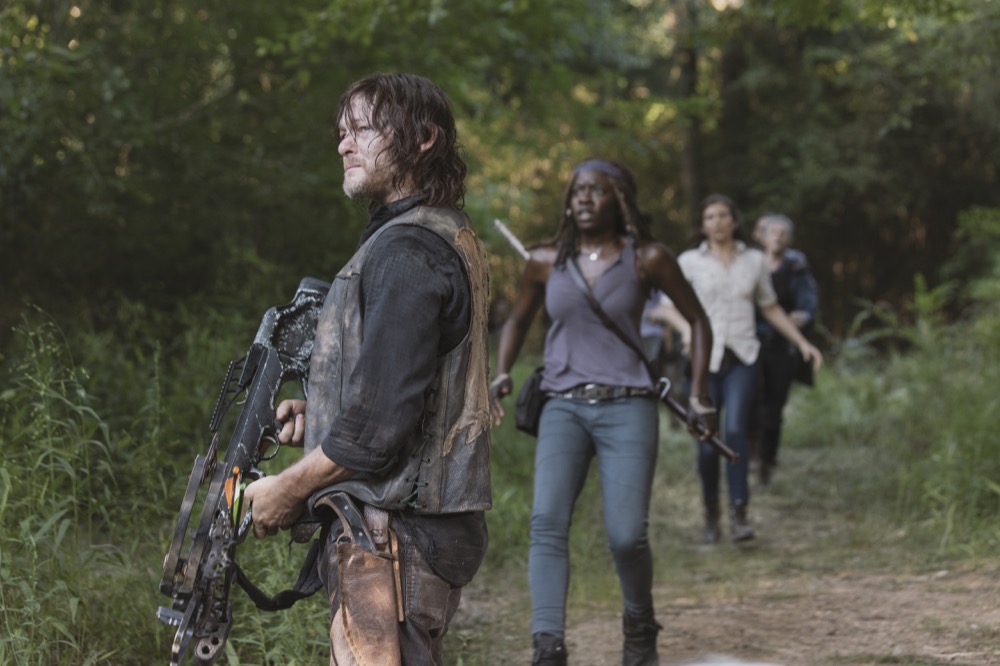 Showrunner Angela Kang also addressed the scars with Entertainment Weekly. "They have obviously, in the six years that have passed, faced some human foes that have affected the way they deal with new people and their level of trust," Kang said, further connecting the scars to Michonne's sudden distrust of new people. "It's definitely something that we'll learn more about as the year goes on."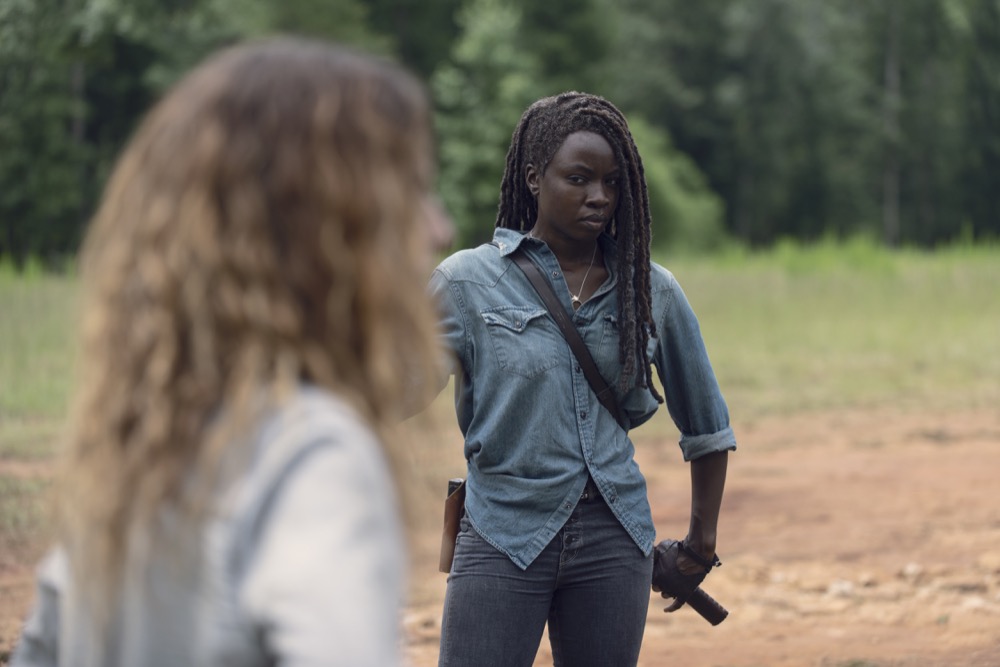 Cudlitz went on to say, "Where we're dealing with Michonne, where she has separated herself from the Hilltop group, and sort of isolated herself with just Alexandria, we're not exactly sure why. We will find out later. A lot of it's tied to the 'X' that we see on her back, that we just revealed on Michonne's back. Now we see it on Daryl's back." So what's the story behind the scars? Cudlitz told Entertainment Weekly, "It's a really f—ed up story. It's a big, really f—ed up thing that happened during that (six-year time jump). At some point, we will find out about it. You will find out eventually what that is. It was bad." A f-ed up story indeed. Thankfully, fans won't have to wait long to discover what happened.
---
The Walking Dead returns for the second half of Season 9 on Sunday, February 10th and Monday, February 11th for some international markets. What do YOU think the story behind their scars are? Let us know in the comments!