Over on Skybound.com we have GIANT 6,000 pixel-wide versions of our Walking Dead-themed booth art! There IS a catch though—you'll have to be a Skybound Insider. This costs a total of $0 a year. Nada. Zip. Zilch. We'll email a couple times a month. But they're good emails! And you get access to stuff like FREE comics (we recently posted ALL THREE Tech Jacket Digital Miniseries issues), previews, artwork, and more. We'll ALSO be switching over our commenting system to link into the Insider program, and you'll get rewarded for visiting the site, commenting, sharing articles, buying merch, etc. Pretty cool stuff.
ANYWAY, here's the link to BOOTH ART!
And here's a teeny tiny preview*: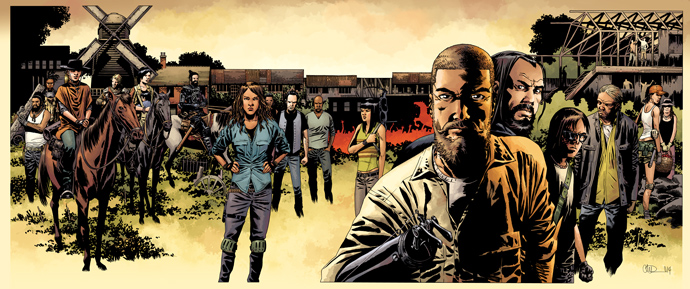 *What is this?! A preview for ants?!