Tweets and Grams are back! We compiled the best social media posts from your favorite Walking Dead/Fear The Walking Dead actors in the last week. Why? Because we can!
---
Ross Marquand Got Excited About His Infinity War Cameo
Folks…it's my absolute pleasure to announce that I've joined the @marvel universe. This is truly a lifelong dream come true for me and I urge you to see the new @avengers film as soon as possible…it honestly exceeded every expectation I could've had. Enjoy it!! pic.twitter.com/LKGEvKHROZ

— Ross Marquand (@RossMarquand) April 27, 2018
---
He Also Ran Into This Cute Little Guy
---
JDM Showed Off His Glorious Beard
Happy Thursday! Been a long cold winter… so today is perfect. @harleydavidson pic.twitter.com/YeulF5r0JJ

— Jeffrey Dean Morgan (@JDMorgan) May 3, 2018
---
Brighton Went To Coachella
---
Danai Shared a Deleted Scene From Black Panther
Check out an exclusive #BlackPanther deleted scene featuring a heated confrontation between married(!!!) couple Okoye (@DanaiGurira) and W'Kabi (Daniel Kaluuya) https://t.co/tbdILkKsTy pic.twitter.com/uH18aJxHgo

— USA TODAY Life (@usatodaylife) May 1, 2018
---
Garret Shared This Deleted Scene From Fear
---
Danay Showed Love To Frank
---
Kim Also Gave a Shout Out
---
And Joined The Old Headshot Craze
---
As Did David
---
And Kyla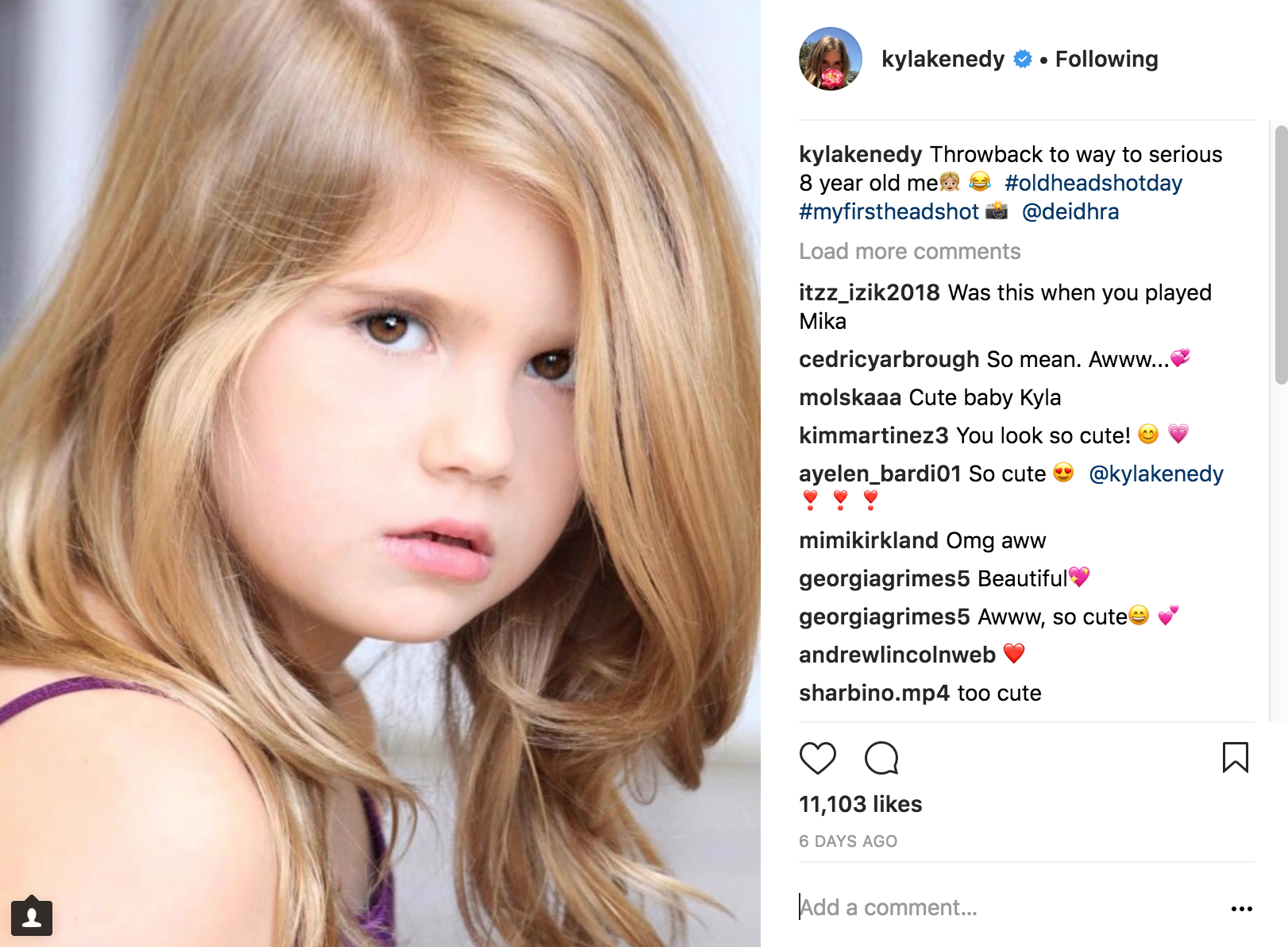 ---
Khary…tried
---
Steven Looked Like a Fox
---
And DGAF About Your Signs
---
Chandler Had This Horrific Nightmare
i had a dream that everyone kept calling me coral

woke up crying in a fetal position

— chandler riggs (@chandlerriggs) April 30, 2018
---
Colman Directed An Episode of Fear
---
Jon Chilled With His Dog
---
Austin Chilled With A Beer
---
Christian Just Chilled
---
Emily Enjoyed Ice Cream
---
And She Wasn't The Only One
---
Norman Hung With Danai and Alanna Before Shooting Season 9
---
Oh, And Also Melissa
---
Austin Was Also In Georgia…
---
Pollyanna Promoted Her New Movie
Hey #TheWoman fans! Hey #TheWalkingDead fans! Hey #cinema lovers! Hey #horror lovers! I can't WAIT to show you what we've been up to…https://t.co/6OxJCwvqNb

— Pollyanna McIntosh (@PollyAMcIntosh) May 1, 2018
---
Katelyn Enjoyed The Outdoors
---
Cudlitz Rocked A Shorter Beard
---
And Jenna Hung Out With Conan
---
Join us next week where we'll have more tweets…and grams!