Our fan mailbag is BACK and better than ever for the new year. With all the recent Walking Dead and Fear The Walking Dead news coming out, now is a better time than ever to answer your questions. Let's get to it.
---
Season 8B
Is the rest of the season going to be slow and very heavy on dialog, or will it speed up in the sense of story showing faster.

— Jack (@_Just__Jack_) January 11, 2018
The back half of Season 8 will continue this season's action theme while also mixing meaningful dialogue and new plot twists that push the story along. There may be sad times ahead – but fans are really going to enjoy the latter half of Season 8.
---
Carl's Bite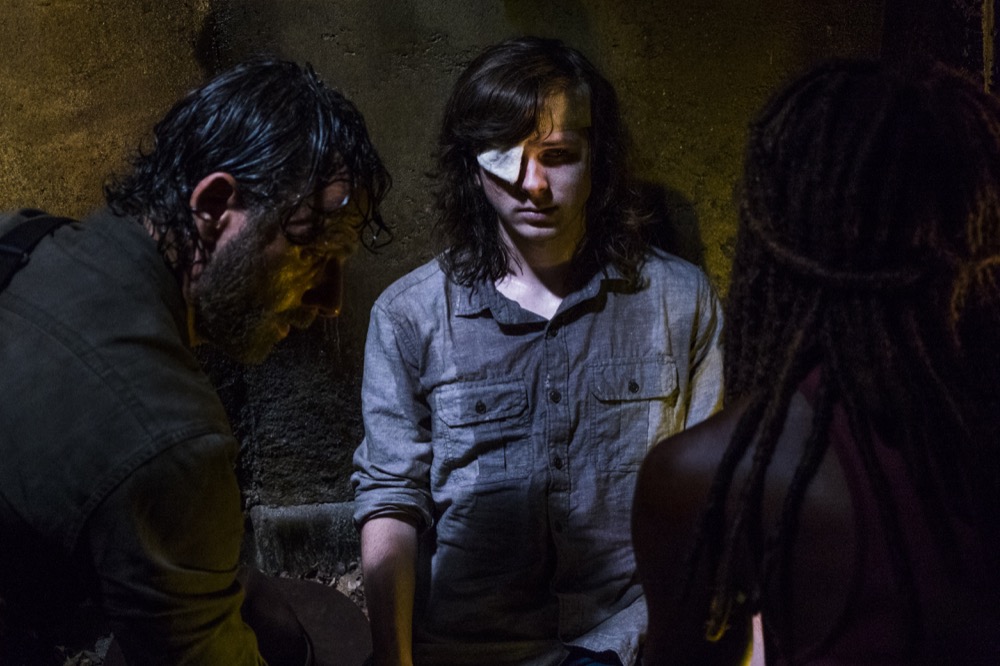 Is there a chance Carl's bite could be a whisper bite?!

— kalli|202 (@kallisnotonfire) January 11, 2018
To settle this once and for all – no, this is not a bite from a Whisperer, a dog, or anything other than a walker. Carl will suffer the same fate as everyone else who has been bitten by a walker in this show.
---
Emotional Preparation for Said Bite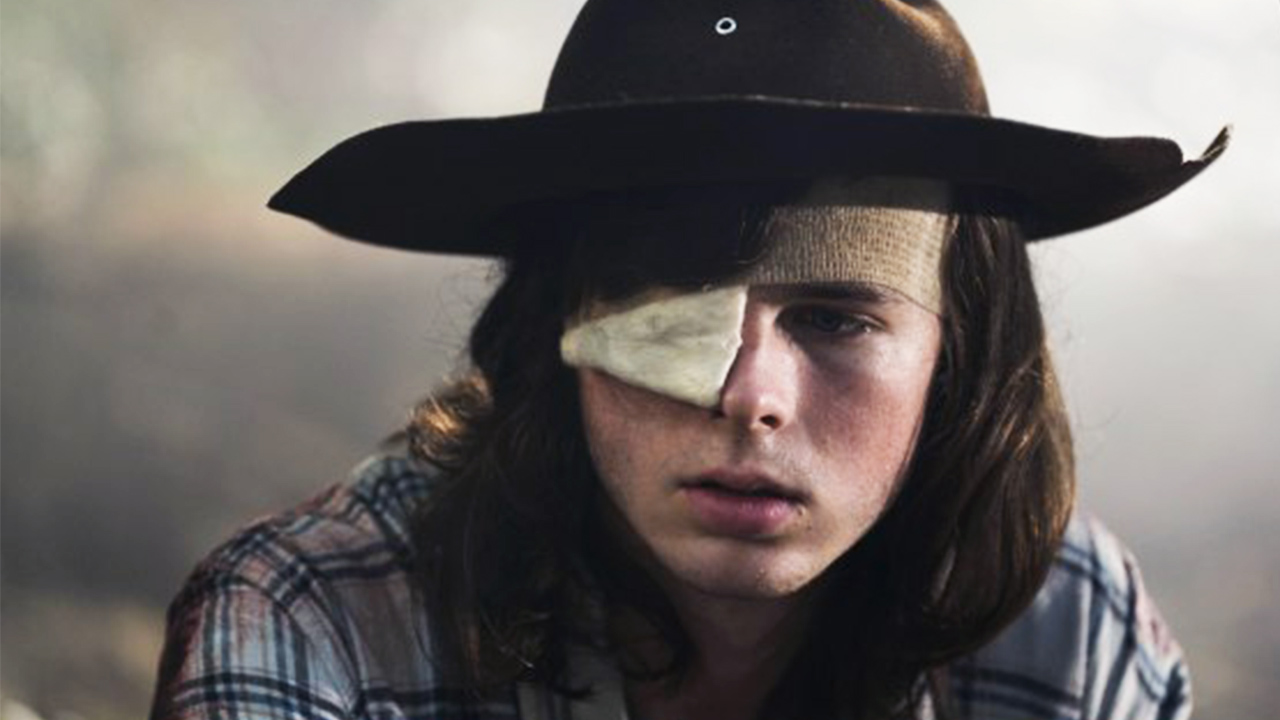 Am I going to need more than 4 boxes of tissues for the premier ? ???

— Jo-anne Coady (@wenhamsgurl) January 11, 2018
All we can say is when he DOES die the show will not brush over it. Prepare for the worst.
---
Rick's Inevitable Grieving Process
Will Rick go to Morgan or Carol to help him deal with losing Carl since they've both lost a child?

— Tay (@BaseballandTWD) January 11, 2018
We can't divulge exactly how Rick grieves, but we can confirm Carl's death impacts him more than any death since Lori. Unfortunately for Rick, Carl's death comes at a horrible time. He's in the middle of a war, his home was just destroyed, and Negan and The Saviors have a chokehold on his allied communities. "The back half (of the season) is him trying to live through the unbelievable pain," Andrew Lincoln explained of his character to EW. "This is his worst nightmare being realized."
---
Season 9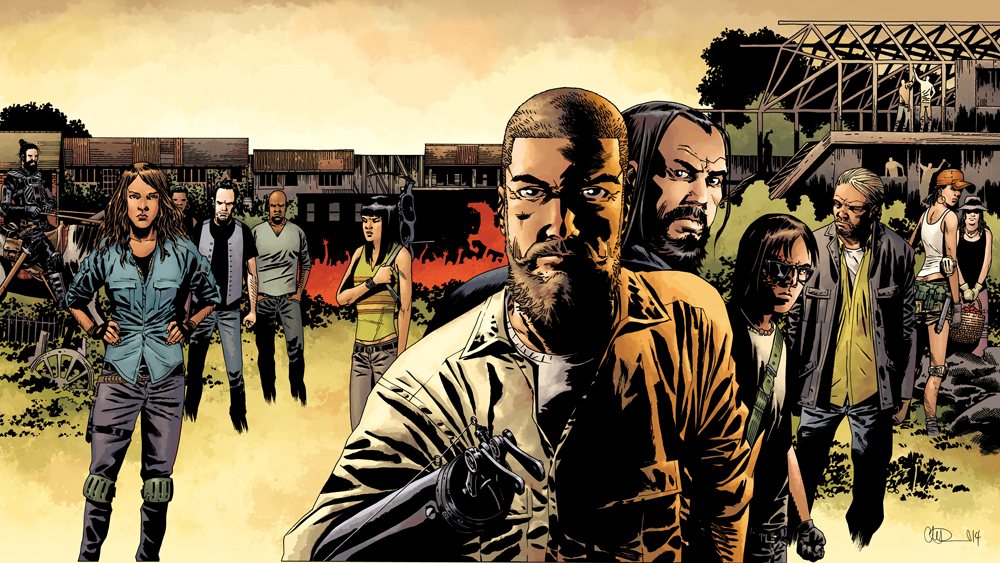 what direction do you think that the show might take in season 9?

— just monika (@futuristicxlove) January 11, 2018
Great question. We can't say where it'll head, but some fans will point to the time jump that occurs in the comics following All Out War. Some have even speculated that The Whisperer War, which eventually follows the time jump, could be skipped for the current New World Order story arc. That would a giant shift from the source material.
Or, maybe the show will do what it sometimes does and deviate from the comics. After all, in the source material Carl is still alive and Morgan and Carol have been long dead. So as always, you'll have to wait and see how this season plays out.
---
Maggie's Baby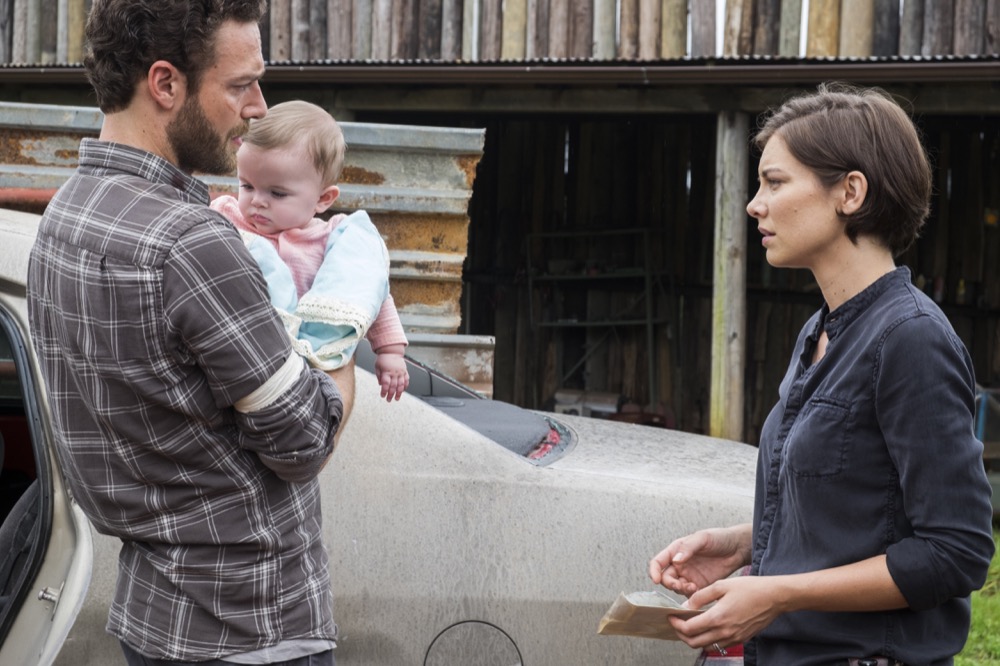 When will maggie give birth?

— RaymondFearon (@raymondfearon68) January 11, 2018
Just like we explained above, we can't say when (or if) Maggie's child with Glenn will be born. We CAN tell you in the comics she gives birth after All Out War sometime during the time jump. Dr. Harlan Carson delivers a healthy baby boy who Maggie names after her father, Hershel. Here's his first appearance in Issue 130: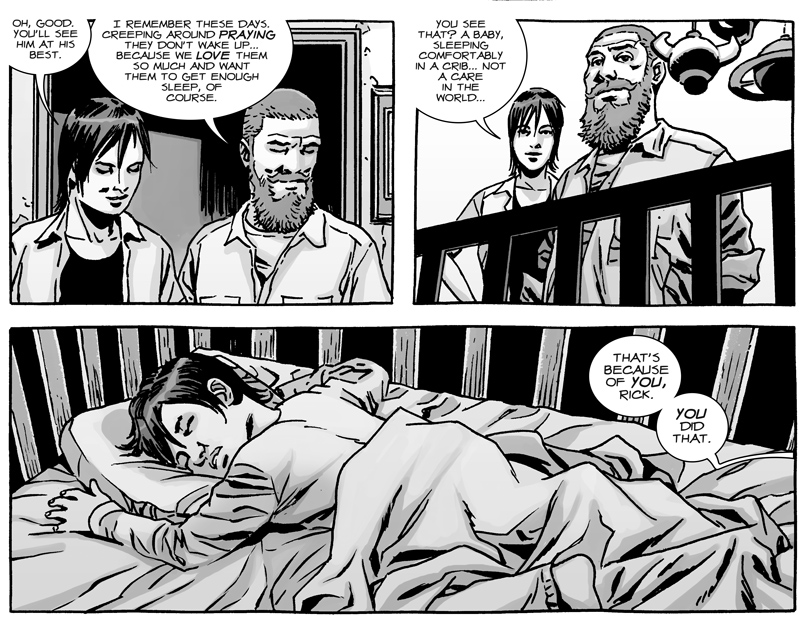 Also, we see baby Hershel in a dream sequence with Glenn during the Season 7 Premiere. But of course, that wasn't real.
---
Ratings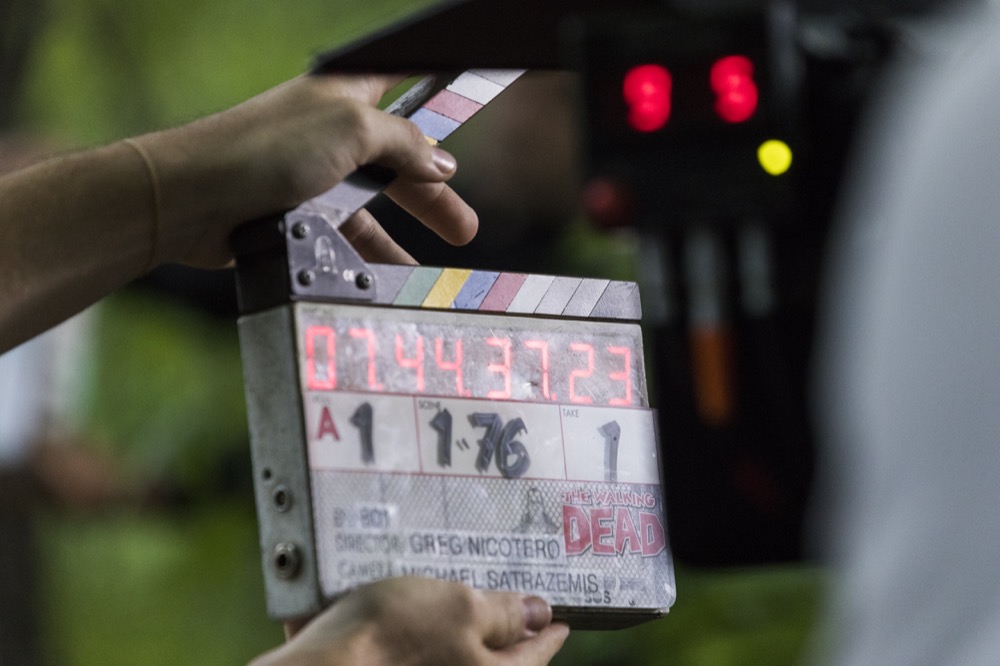 Are they concerned about losing tons of viewers next season?

— Pamela Allen-Sanders (@brandnewcool1) January 11, 2018
The Walking Dead Executive Producer and Skybound CEO David Alpert recently addressed this to Variety. "I don't think in any way the brand has lost its relevance in general," Alpert said. "I think we're just seeing a decline in urgency across all media to consume something at a specific time." Also in a recent interview from Variety, AMC President Charlie Collier said, "We have had the No. 1 on television for the last six years. There's nobody who does what I do who would not want that." So to answer your question, no.
---
Fear Season 4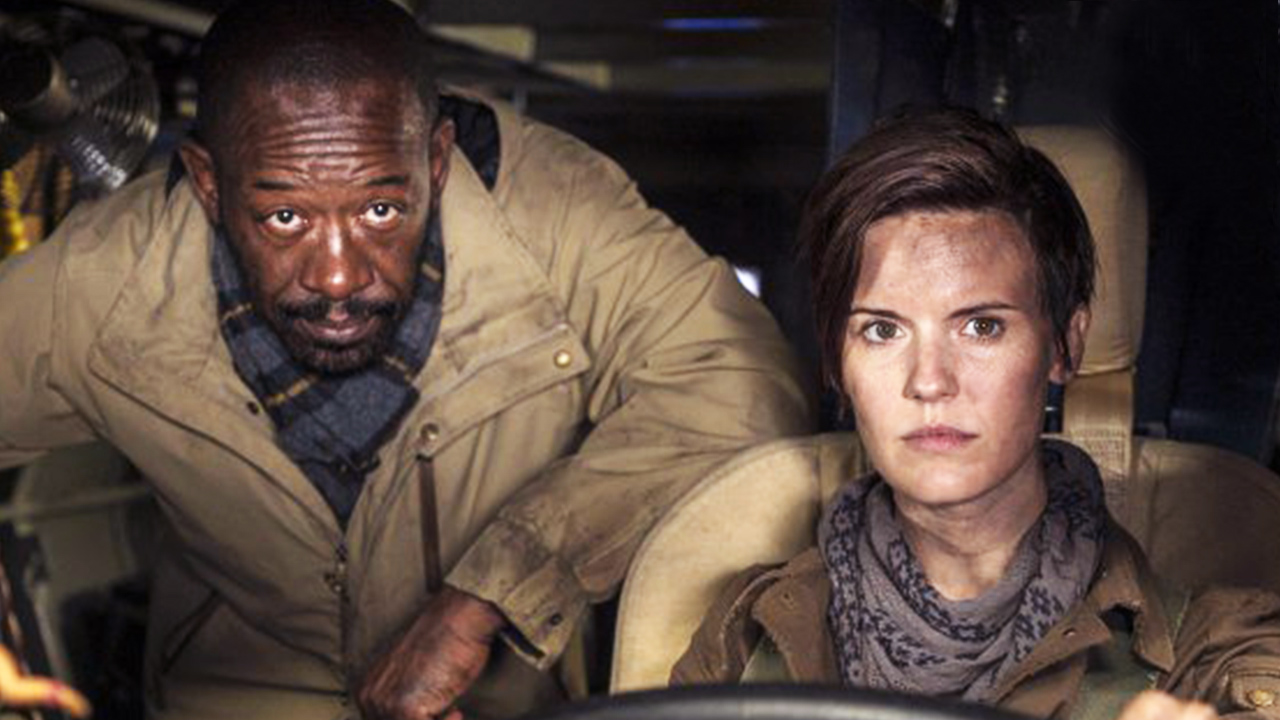 Are we getting promotional portraits for the feartwd characters this year?

— DEANORU (@sharmanshill) January 11, 2018
There is a very strong possibility you'll get Season 4 character portraits considering that's how they helped promote the previous three seasons. If you're interested in Season 4 news (which you should be – it will be incredible) then check out our recent post of new pics, quotes, and more courtesy of Entertainment Weekly.
---
Glenn
does glenn like cinnamon on his toast

— nicole rhee (@debnamgrimes) January 11, 2018
He likes himself as toast. We hope that answered your question.
---
Do YOU have a burning question for us? Then leave it in the comics and we might answer it in next week's mailbag!