Daniel Salazar just might be immortal. In fewer than five seasons of the zombie apocalypse, he has survived a military coup, pirate siege, plantation fire, dam explosion, and getting shot in the face. Now that several years have passed, the former Salvadoran Junta soldier-turned-barber is ready to return.
"It's a character that we're very excited to have rejoin the show," Fear co-showrunner Andrew Chambliss told Entertainment Weekly. "…and I think the thing that excites us most about it is where we last left him — this kind of goes to why we haven't seen him in all of Season 4 — because we last left him moments after Strand shot him in the face and left him for dead at the dam. We saw him stagger away at the end, but we don't know what's happened to him, where he's been."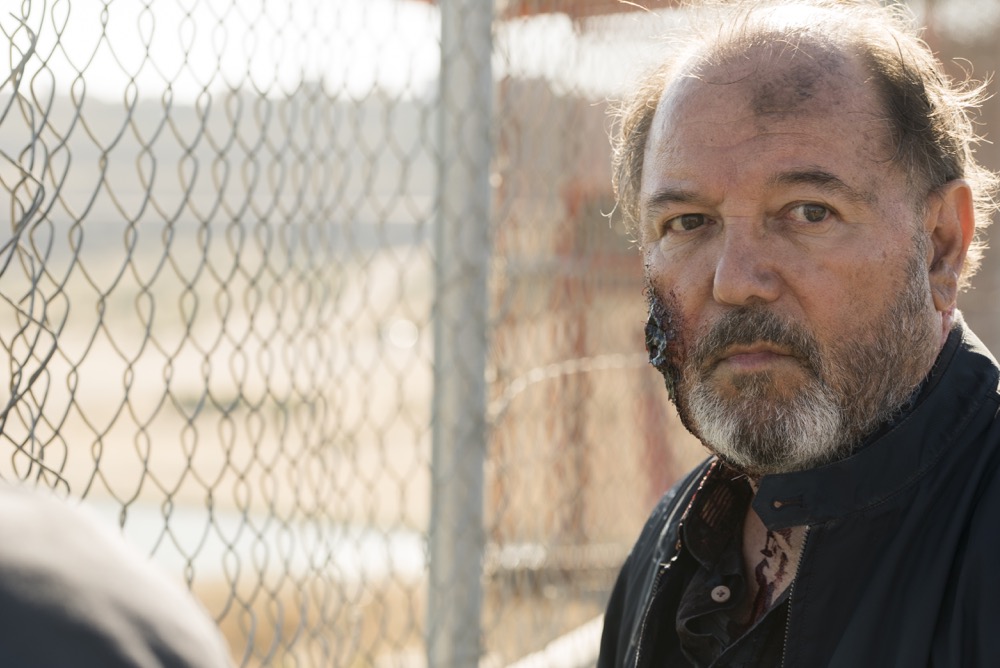 With the loss of his daughter Ofelia and wife Griselda in the rear-view, what has motivated Daniel to keep going? "(Daniel) has a very traumatic past that goes all the way back to his childhood," Chambliss said. "The thing that is most interesting to us is to explore what side of Daniel Salazar will win out in something as traumatic as what happened at the dam and what he was dealing with emotionally with the loss of his daughter." Additionally, Daniel will have some loose ends to tie up.
"Obviously, the most explicit relationship is the one with Victor Strand…(who) has been seeking his own redemption, and I think the thing that will happen when Daniel Salazar enters the story is it's going to make both men question who they are, whether they can overcome their past, and really test whether Strand has become a new man."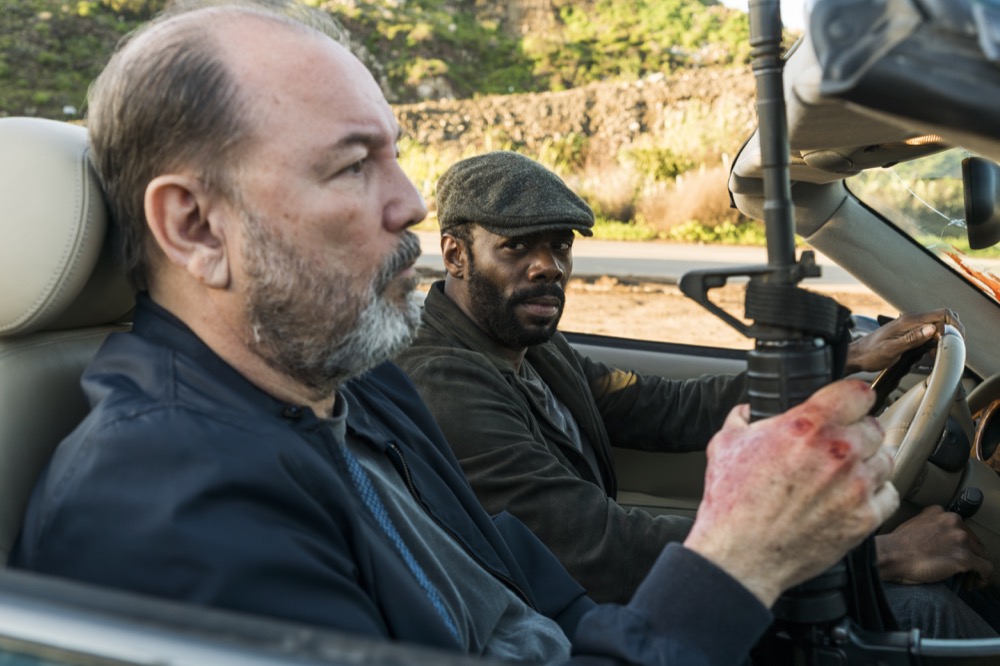 Season 5 will mark the first time the new showrunners have worked with Daniel actor Rubén Blades since taking the helm last year. "We're very excited to be working with Rubén," Chambliss told EW. "He has such kind of energy and life to him. He brings so much to the show, both on screen and behind screen. That was something in addition to bringing the character back, it's just fun to be able to work with Rubén."
Although his character's life may be a mystery since Season 3, Rubèn Blades has kept busy between seasons. When he's not acting, the Panama-Born actor writes songs, performs, and remains active in charitable foundations. In 2017, Blades appeared in Lin Manuel Miranda's "Almost Like Praying" music video, which used an impressive roster of Latin artists to raise funds for Puerto Rico's Hurricane Maria disaster relief fund (see below).
---
However he survived, we're just thrilled to see him back. See Daniel's return in the official Fear the Walking Dead Season 5 trailer below and head to Entertainment Weekly for the rest of the interview with the showrunners.