Another week, another new comic book day! This week we've got the latest issue of OBLIVION SONG for you to check out, where the world is starting to open up quite a bit more and you're going to… have questions. Check out the issue to see what I mean but I think you're going to dig it and what it sets up going forward. We also have two new collections. OUTER DARKNESS VOLUME 1 collects the first 6 issues of John Layman's sci fi/horror mash up and OUTPOST ZERO VOLUME 2 collects issues #5-9 of a book that's really building to something great.
---
OBLIVION SONG BY KIRKMAN & DE FELICI #15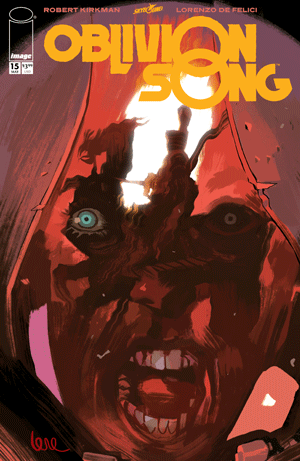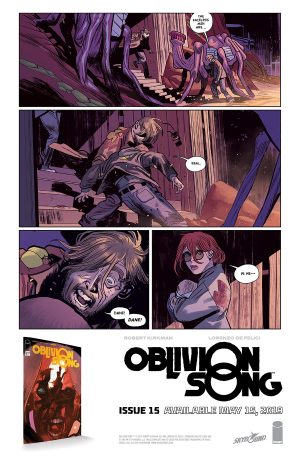 STORY: ROBERT KIRKMAN
ART: LORENZO DE FELICI & ANNALISA LEONI
COVER: LORENZO DE FELICI
MAY 15
32 PAGES | Full Color | Teen+ | $3.99
Face to "face" with the Faceless Men of Oblivion–What are they? What do they want? Where do they come from? These questions will NOT be answered in this issue.
---
OUTER DARKNESS VOL. 1 TPB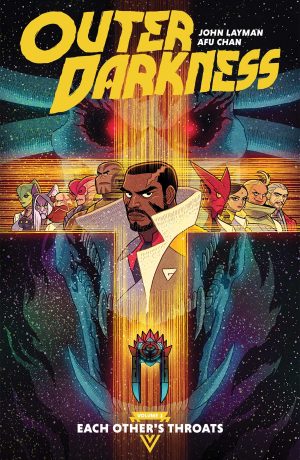 STORY: JOHN LAYMAN
ART/COVER: AFU CHAN
MAY 15
136 PAGES | Full Color | Mature | $16.99
Sci-fi and horror collide in this new series from the creator of CHEW!
Mankind has colonized the galaxy, but during our interstellar travels, we've discovered a terrifying secret out in the Outer Darkness of space. Join Captain Joshua Rigg and the crew of the starship Charon as they encounter demonic possessions, hauntings, cosmic horror and more!
All-star writer JOHN LAYMAN (Chew) and artist AFU CHAN (Immortal Iron Fists) are ready to let you know that outer space is terrifying.
Collects OUTER DARKNESS #1-6.
---
OUTPOST ZERO VOL. 2 TPB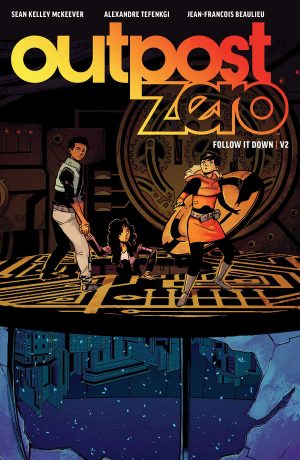 STORY: SEAN KELLEY MCKEEVER
ART/COVER: ALEXANDRE TENGFENKI & JEAN-FRANCOIS BEAULIEU
MAY 15
104 PAGES | Full Color | Teen+ | $14.99
Welcome back to the smallest town in the universe! A devastating storm has trapped the Outpost under ice, threatening to crush them all. As Planning Team ventures out into the Frost to save them, teenagers Alea, Sam and Lyss find an unexpected opportunity to prove their worth…and uncover greater mysteries buried beneath the surface.
Collects OUTPOST ZERO #5-9.
---