"Just In Case"
A stranger named Edgar scavenges supplies from a convenience store until he's held up at gunpoint by John, who IDs him as one of the Vultures. John says if he answers one simple question he'll let him live. Morgan warns Edgar not to try anything, but he does and John shoots one of his fingers off. Edgar screams and asks what John wants.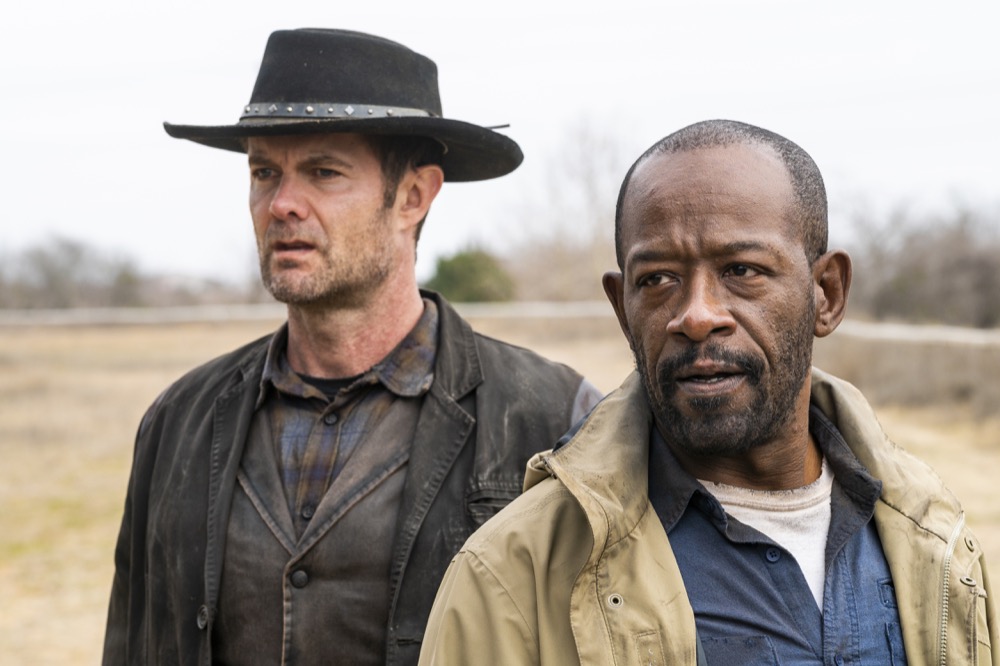 On the road, Alicia asks Althea how her guns work but Althea asserts they're not for hire. Strand challenges her but she tells them to stick to their deal of a ride for their story. Elsewhere, John interrogates Edgar and finds his Vulture map. He then asks about Naomi and Edgar says he doesn't know – prompting John to press his gun harder into Edgar's cheek. Morgan makes him stop and tells Edgar to avoid wherever he and his group are meeting. Edgar runs off and John hands his guns to Morgan like a guilty puppy.
Flash back: Luciana questions Strand again on his truck of supplies and he lies about where he found it. Cole tells him later he didn't tell the truth because he's intimidated by him. Later, Madison shares her bottle of rum with Strand and he asks her why she saved him. He provides post-dam explosion exposition of how Madison saved him from the water, brought him into a cave, and nursed him back to health with Alicia and Nick before finding Luciana. Madison explains she waited for him to heal because she knows who he really is – and likes drinking with him. They then hear a commotion below.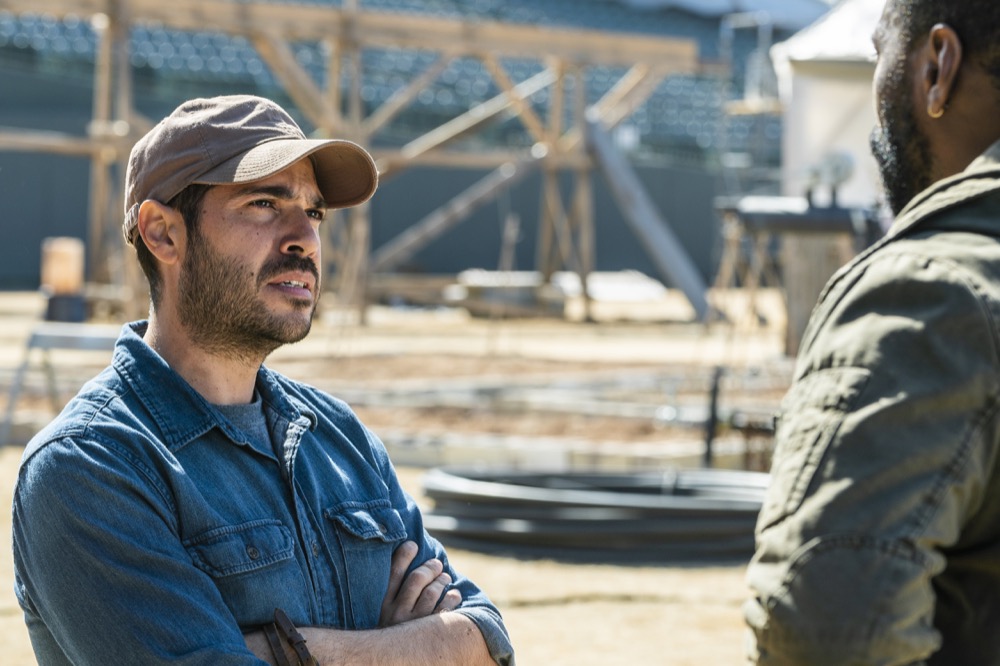 Madison and Strand find Viv holding Naomi at gunpoint for trying to escape the stadium. She explains she found a Vulture map where she plans to scavenge for supplies. Madison and Strand demand they go with her while Nick, Alicia, and Luciana keep watch over the stadium. They set up camp at an abandoned motel, kill the walkers, and find food for dinner. Naomi reveals they're headed to an abandoned FEMA shelter where she used to live. She reveals she planned on leaving for good before Viv caught her, which prompts Strand to demand the car keys from her, and she does.
The next morning, Naomi hot-wires the car and drives to the FEMA camp, which is full of walkers. Madison and Strand wake up to discover her gone and decide to follow the map to the shelter. Strand's wary and confesses to hoarding supplies in that truck – proving people don't change and shouldn't be trusted. Meanwhile, Naomi retrieves a box of her supplies at the camp – which include journals, guns, and food. She tries to sneak out but discovers dead children in her wake. She gets triggered by kids drawings and falls, alerting the undead. She quickly becomes surrounded by walkers she seems to recognize, so she climbs a pipe tower and tells the walkers below her, "I'm so sorry."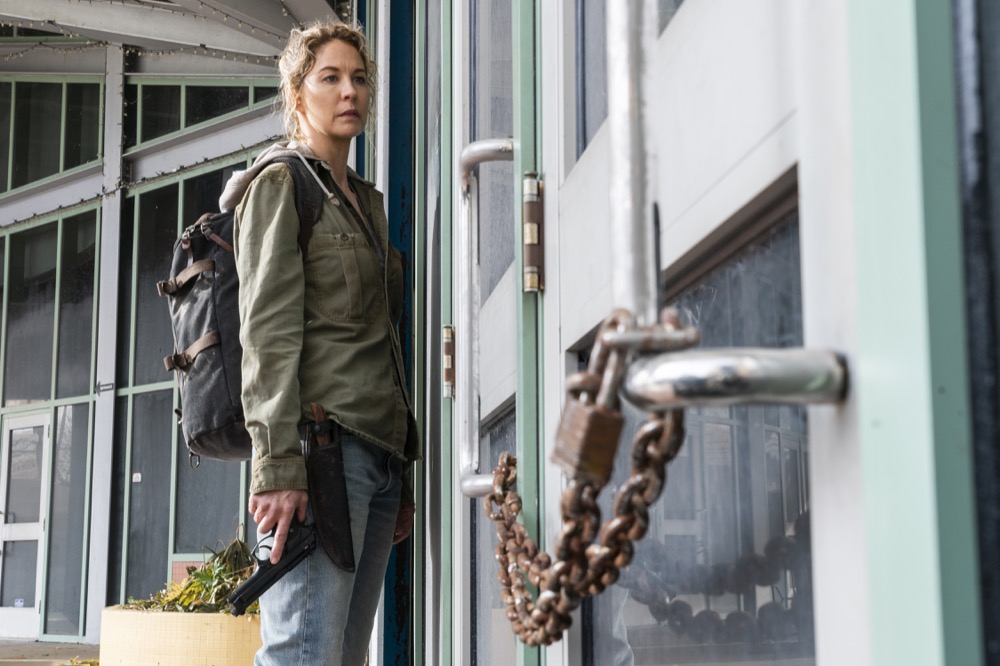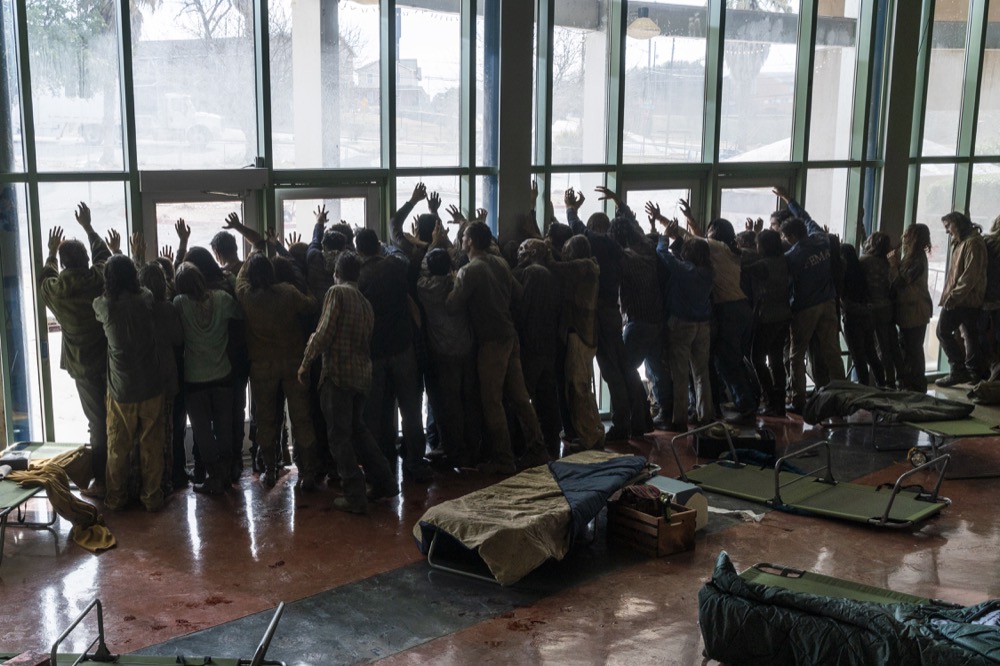 Thankfully, Madison and Strand arrive to save Naomi, who throws them her keys and tells them to go. Madison refuses to abandon her and creates a distraction while Strand throws her a rope. After a few close calls, Naomi makes it to the other side and the three of them escape. She tells them the tragic story of the time she lived there when her daughter Rose caught pneumonia and she left for 3 days to search for medicine. When she returned her daughter had died and turned the others with her into walkers. Madison and Strand tell her it wasn't her fault and like them, she can start over.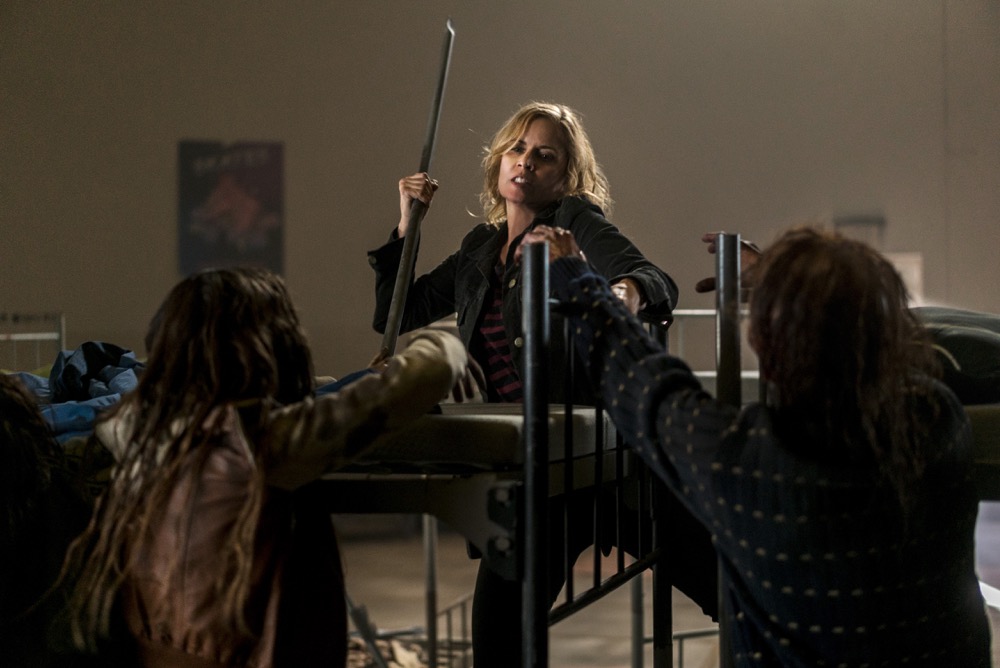 The three return to the Diamond as Alicia, Nick, and Luciana inform Mel that they now have the resources to re-build. Mel instructs his people to finally leave the stadium but warns Madison, "the really bad stuff – you never see it coming." The Vultures leave and the stadium gang unloads their new supplies. Later, Madison instructs Alicia to secretly hoard some rations and supplies in a truck just in case.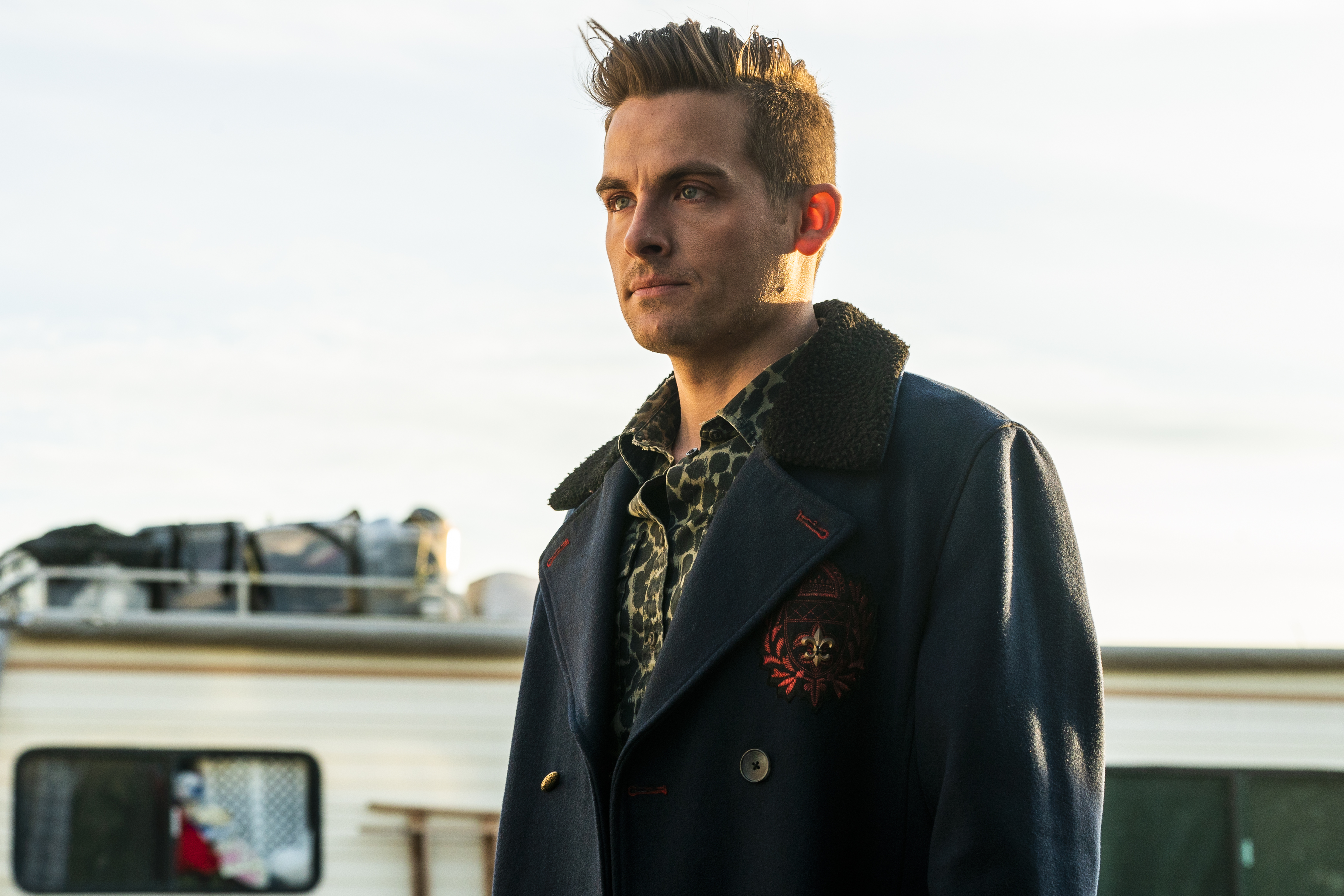 Present Day: Morgan and John pull up at the Vultures meeting place and Alicia, Strand, and Luciana hold them up at gunpoint while Althea records nearby. Morgan tells them the Vultures aren't coming because he told them to stay away. Suddenly, the Vultures caravan arrives and Mel and his people hold them all at gunpoint. Mel apologizes to Alicia about her brother but she shoots back, "I'm not sorry about yours." Morgan tries talking them down but neither side will budge. Mel's radio turns on and a woman asks where they are. He smiles as a Range Rover pulls up from behind. Naomi steps out and John says, "Laura?" He walks over to her elated but Alicia isn't as happy to see her. She yells out, "No!" and tries to shoot Naomi, but John jumps in front of her and gets shot instead.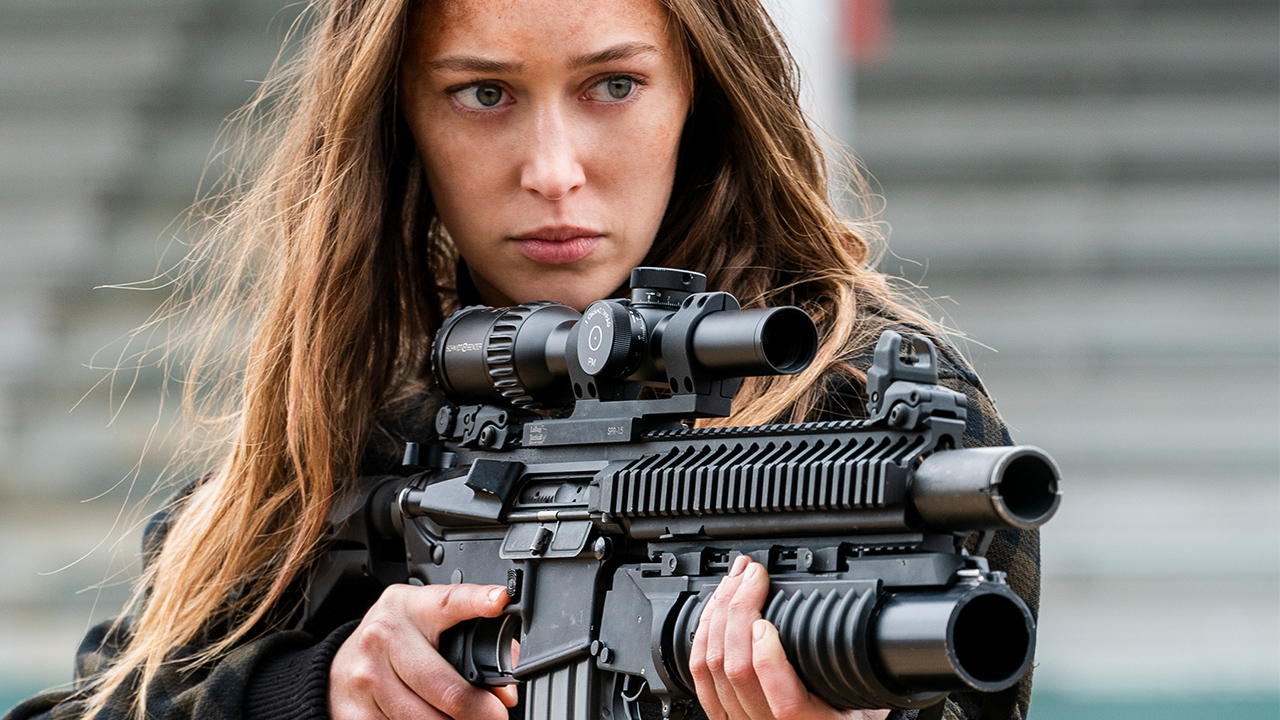 ---
What did YOU think of the episode? Is John going to die? What happened with Naomi? And WHERE IS MADISON?? Let us know in the comments!