"Another Day In The Diamond"
BEFORE: Nick, Luciana, Alicia, and Strand wake up in their newest home – a baseball stadium-converted survivor camp in Texas. Madison questions a young girl, Charlie, about her past – it's clear she's new to the community. A PA voice announces to the stadium that it's been a full year that they've been living in "The Diamond." The group sits down for breakfast as Madison hammers away at a new bedroom for the girl. Alicia warns her she should get more sleep and Madison says she's fine.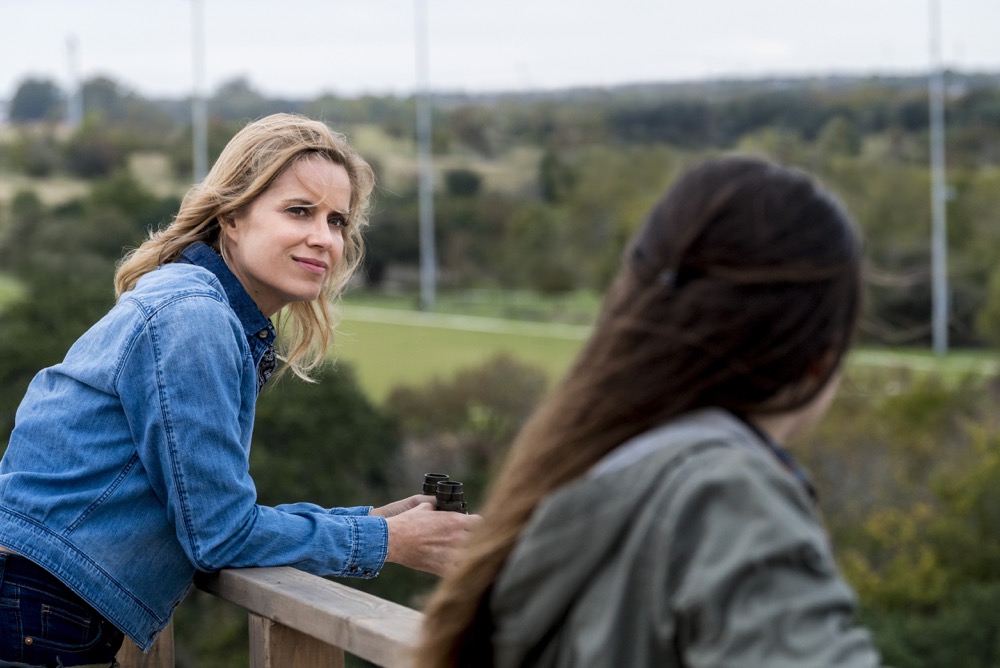 Charlie questions Nick on their food reserves but he assures her they're growing quickly enough to soon be self-sufficient. Madison concocts a plan to find Charlie's family – and even though the other survivors are wary Madison is determined. She gathers a group to head out, but Nick, who loved being on his own in the previous seasons, decides to stay behind. On the road, Madison assures Luciana that Nick will one day leave The Diamond when he feels safe. She briefly hints that the state he was in when she found him (after the dam explosion) is causing him to stay.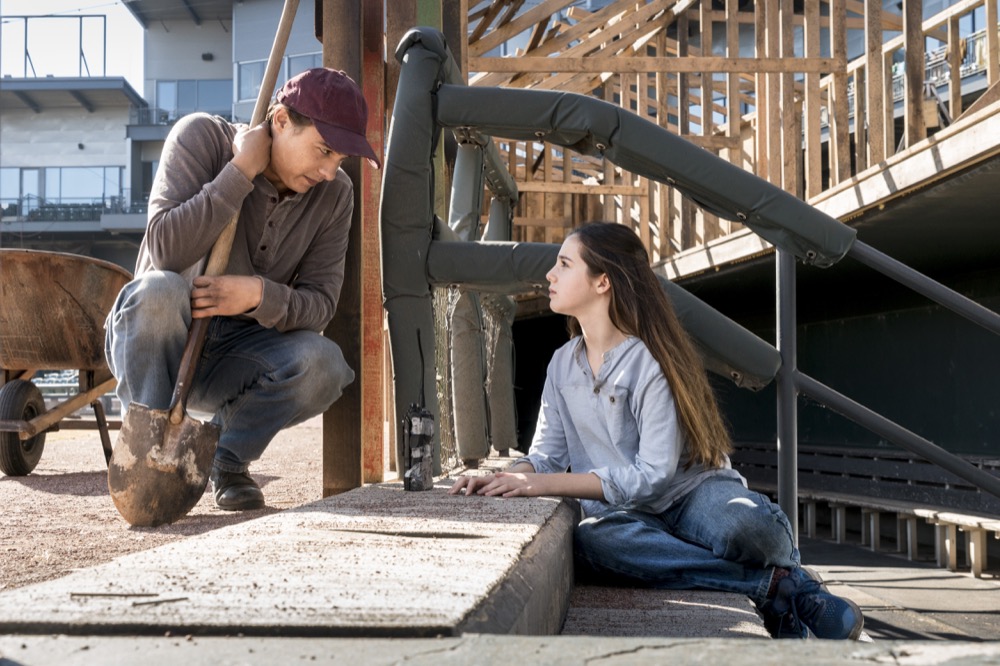 Madison and the others lose their signal with Nick as they reach the town. They split up and realize the place is mostly abandoned, aside from a homemade flag that reads 457 (similar to the 15 one Morgan finds). Madison wanders on her own and gets held up by a woman demanding her truck. She secretly signals the others with the walkie-talkie and then asks the woman if she knows Charlie. She says she doesn't and then grabs Madison's keys. She's flanked by Strand, Alicia, and Luciana but escapes to the roof.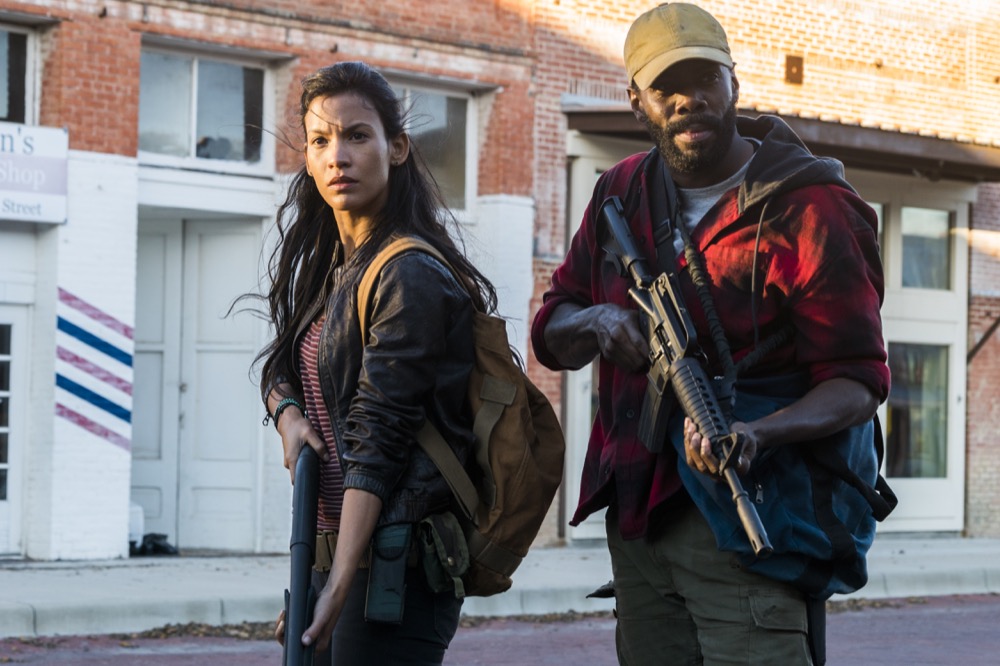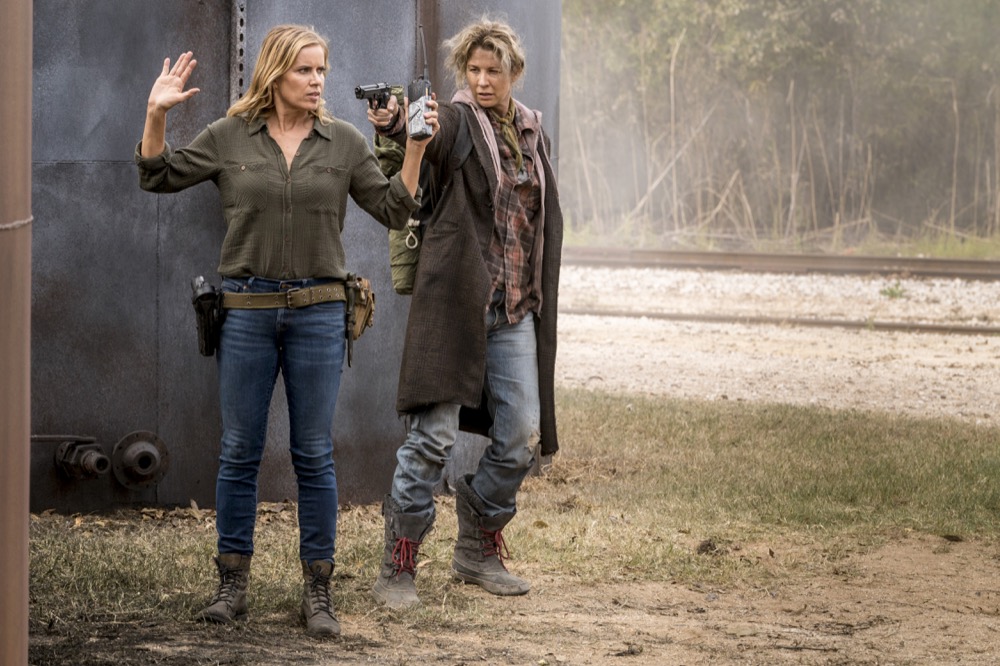 Alicia tries talking her down but the roof gives way and the stranger falls in a walked-filled septic tank. Madison jumps in after her as Strand and Alicia try breaking open the hatch. It gives way and everyone, including the walkers, pours out. Madison's group kills the walkers and Strand asks Madison why saving this woman was so important. She defends it by saying people aren't gone until they're gone. The stranger introduces herself as Naomi and apologizes to everyone for the trouble.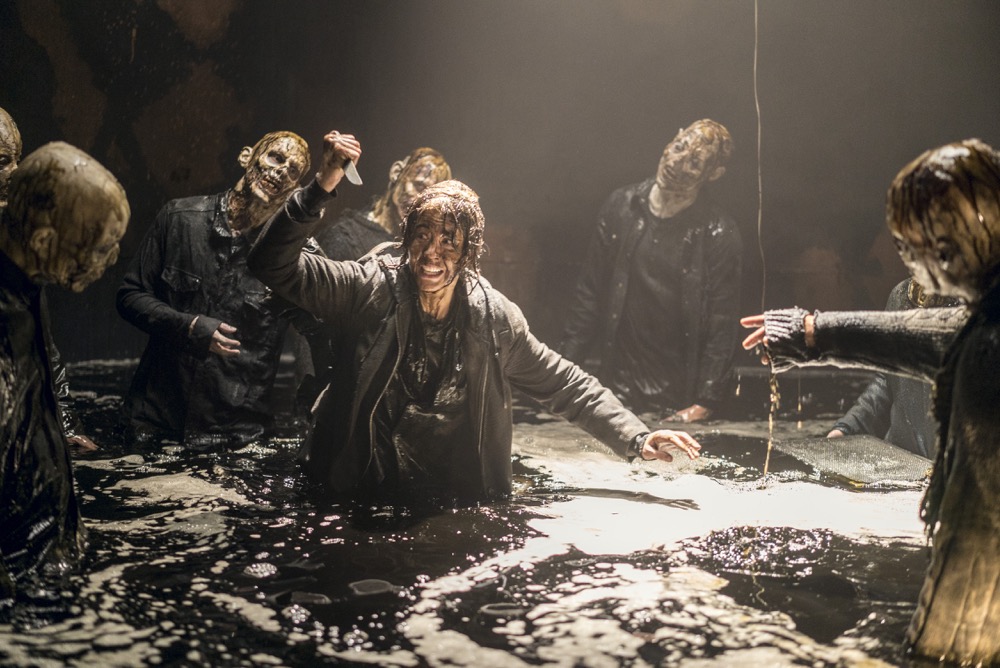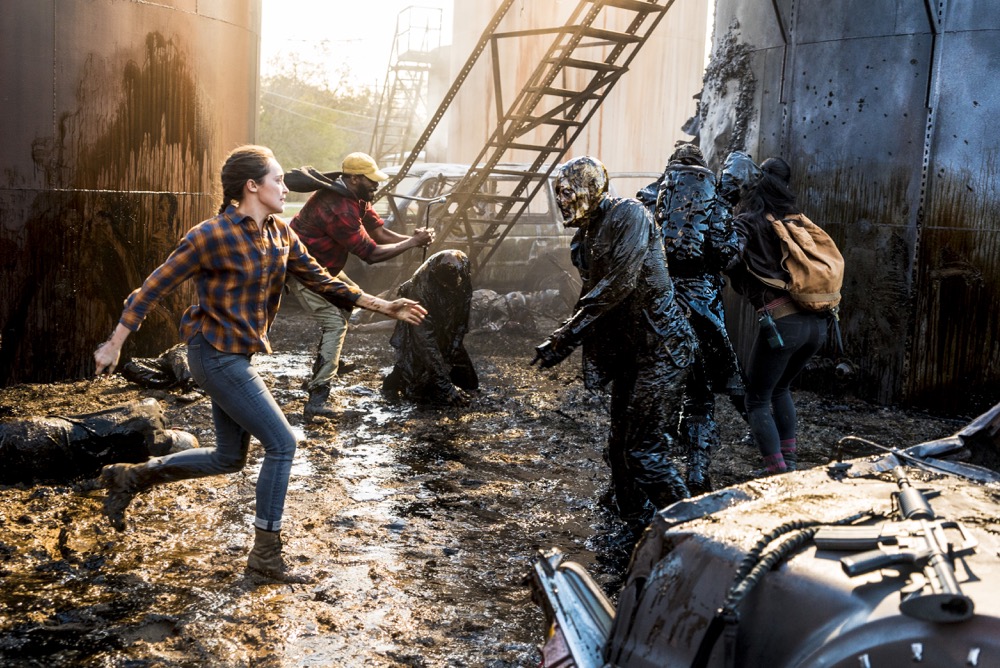 It's nighttime at The Diamond; Nick hears classical music in the distance and decides to put his fear of leaving aside to investigate. He drives his truck towards a group of walkers while experiencing flashbacks of the dam explosion. He crashes the truck and almost gets attacked by walkers until Cole shoots them. He hops out of the truck and gets saved again when Madison drives over another walker.
Later, Madison apologizes to Charlie for not finding her family. She prods her on what happened to her camp but she's silent. Naomi treats Nick's wounds and reveals she used to be a nurse. Madison then sits down with Naomi and forgives her for pulling a gun on her. "I've done much worse," she says. Outside, Strand and the guard push Nick's truck back to the Diamond.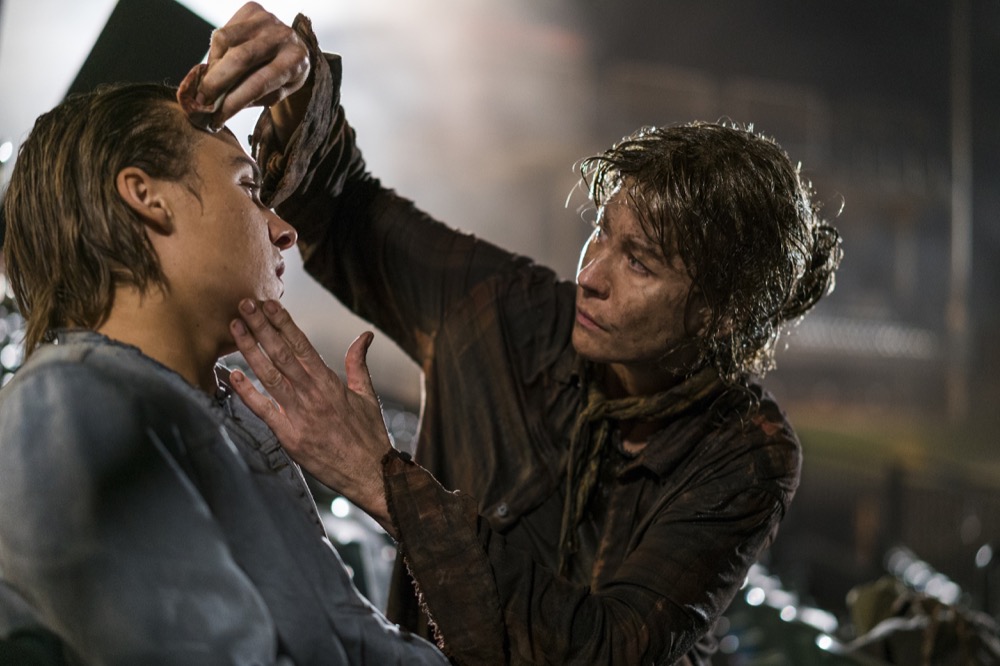 Suddenly, Luciana spots a caravan of trucks driving towards their gates and walkies Strand to run back. A man pulls up in a blue El Camino, pulls a bicycle from the back, and rides it around the parking lot while playing classical music on a stereo. He lures the walkers into a truck with and closes the hatch behind them. He spray paints the number 12 on a flag while another man grabs a lawn chair and sits down facing the Diamond. Madison opens the gates and approaches the man, informing him that all of her people are heavily-armed. She asks what he wants and he tells her that he heard they have a turnip problem and that Nick should take better care of them.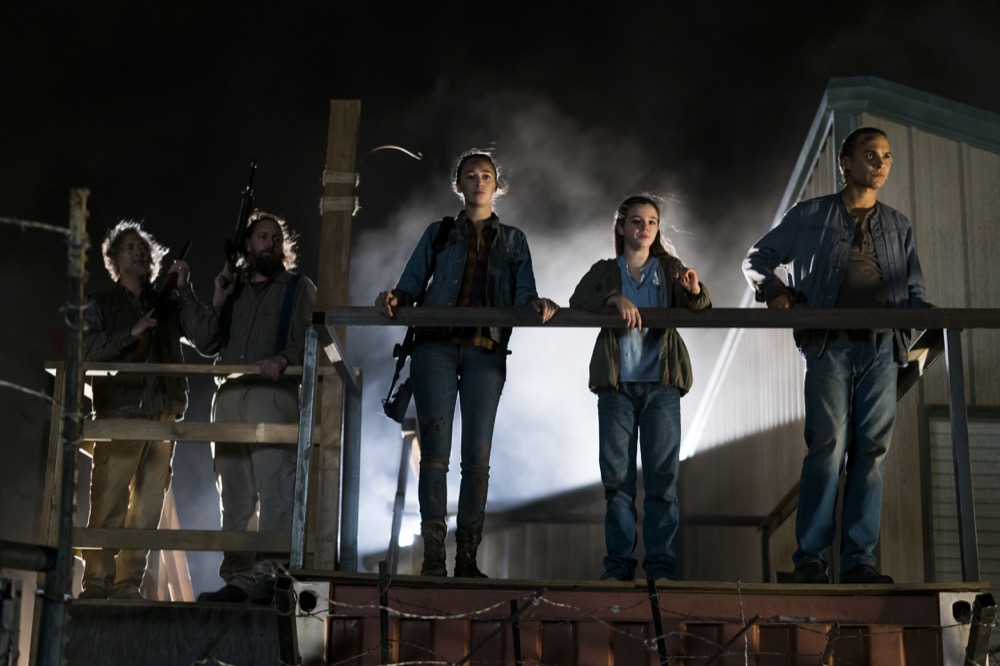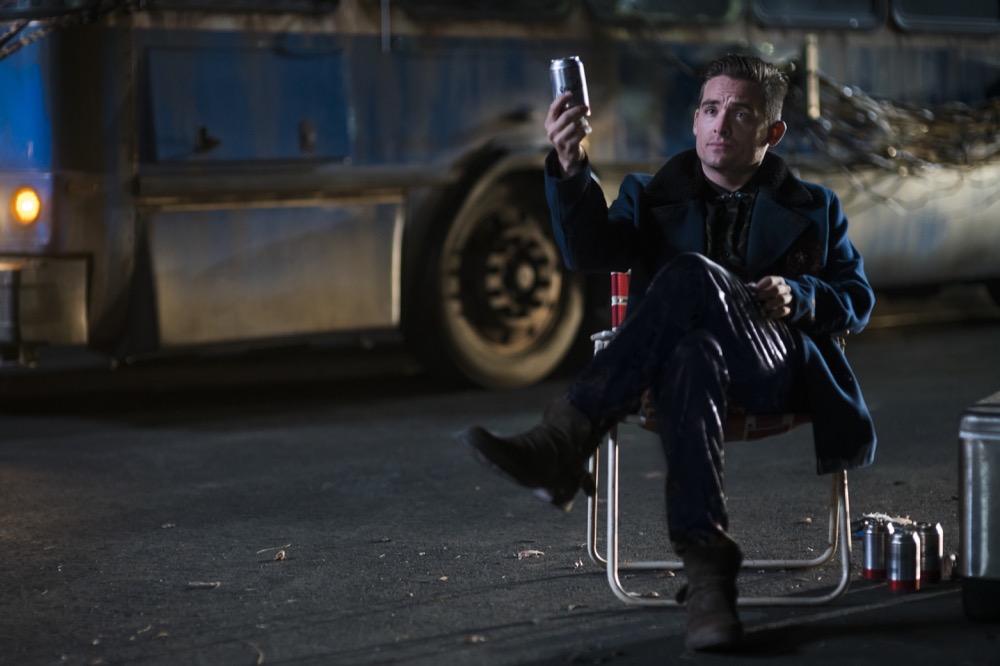 Madison asks how he knows Nick's name and he signals for Charlie to come. She does, and the man apologizes to her for being late. Charlie heads into his camper and the man tells Madison that she has a knack for finding good stuff. "She hit the jackpot here," he says. He offers to take their stuff in exchange for living or even joining them. Otherwise, he figures they'll die on their own and he can take their stuff then. He introduces himself as Mel and Madison assures him she's not going anywhere. She walks away and Mel warns she may think that but she hasn't been tested yet. "You're about to be," he says as he sits back down in his chair to wait on a change of heart.
The next morning Strand and Alicia watch over their walls as Mel's people settle in their parking lot. Nick realizes his vegetables are rotten and looks visibly worried. Strand, Alicia, and the others help Madison with her project as Luciana walks out of the gates to leave a book for Charlie by her camper.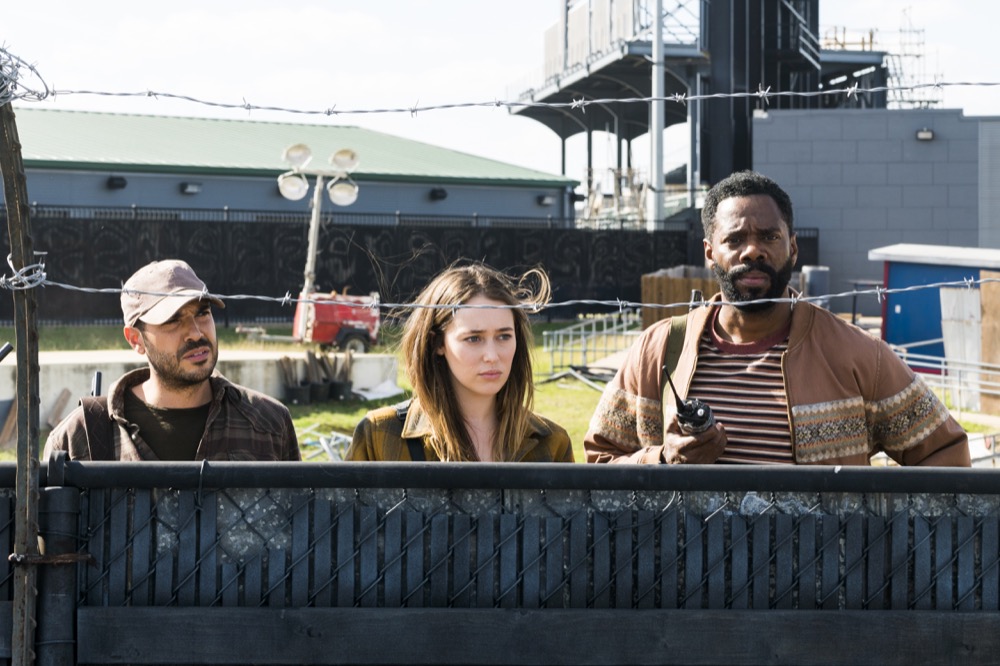 NOW: Nick, Strand, and Alicia are still holding up Morgan, John, and Althea on the road. Luciana finds the 51 flag and accuses them of being with "The Vultures." Althea says she doesn't know what that means but Alicia continues to prod. They load them into their own truck as prisoners and makes them show where they found it.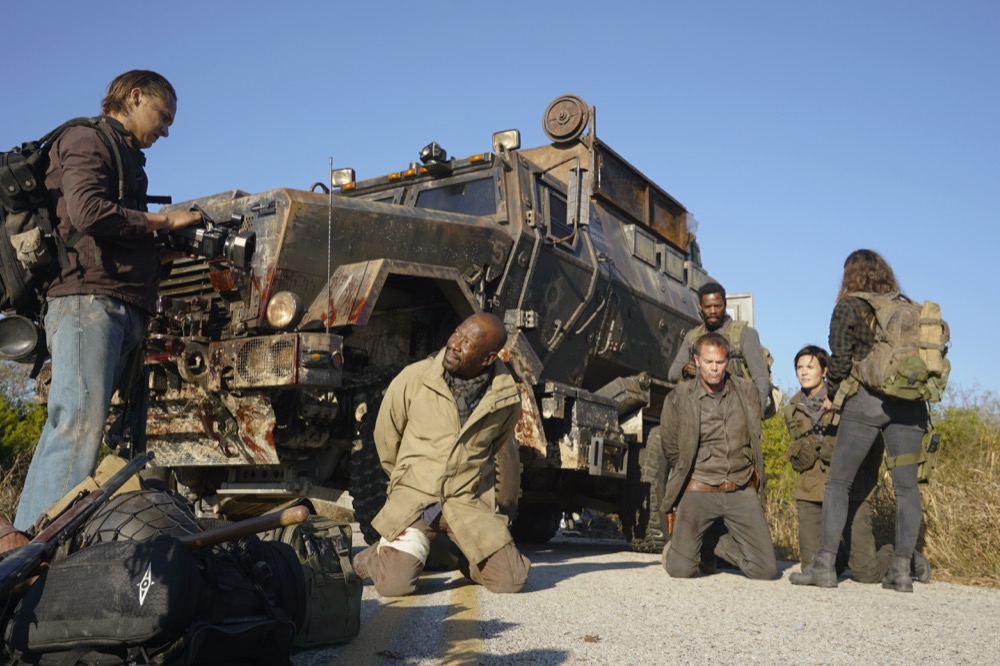 ---
What did YOU think of the episode? Can we trust Naomi? Are The Vultures the new Saviors? And what the hell happened to Madison? Tell us in the comments!