Our Fear Power Rankings went through some dramatic changes after this week's episode. The mysterious filthy woman rose, everyone else fell, and we added a gator. That's right – we added.a.damn.alligator. See the full Week Thirteen list below:
---
1. ??? (+1)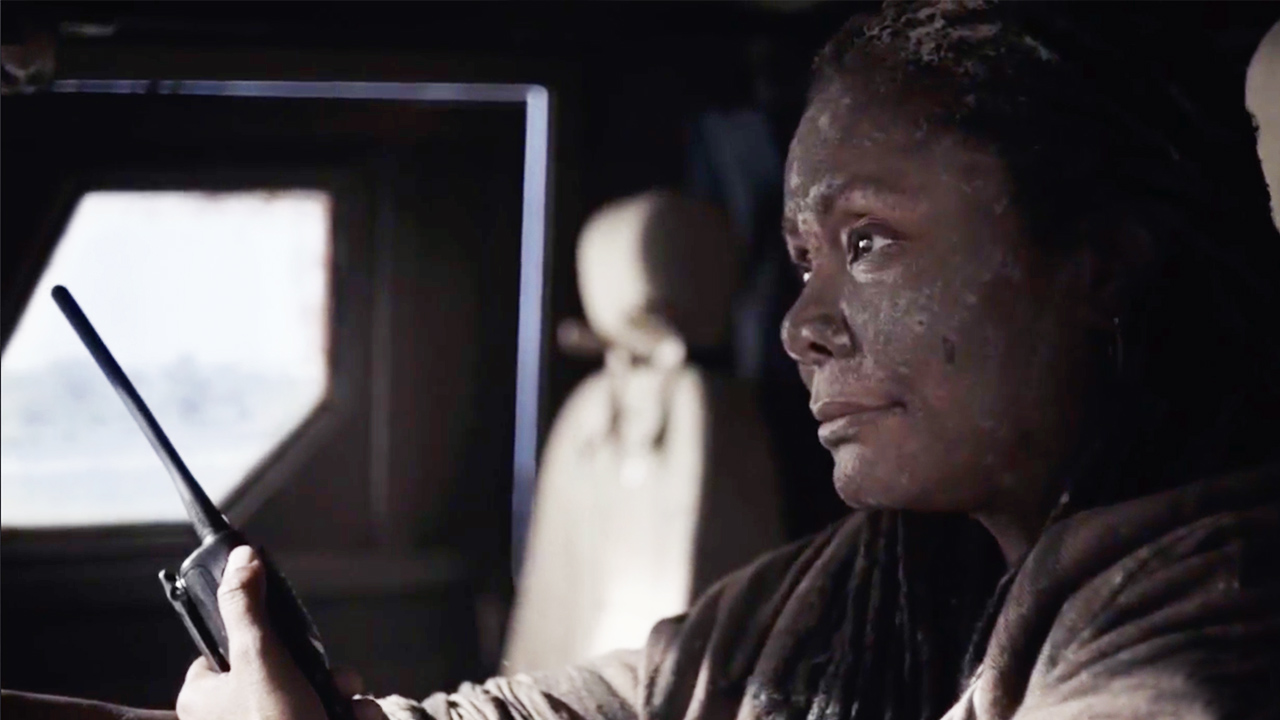 The mysterious filthy woman finally took the reigns of our power rankings this week. All it took was a SWAT truck, a radio threat, and MOUNTED MACHINE GUN ATTACK on our heroes. Even though it looks like everyone survives this it's clear that this woman is out for eblood (or more walker pets…or sharpies). WHATEVER HER MOTIVE, expect to get some backstory on her next week.
---
2. Morgan (-1)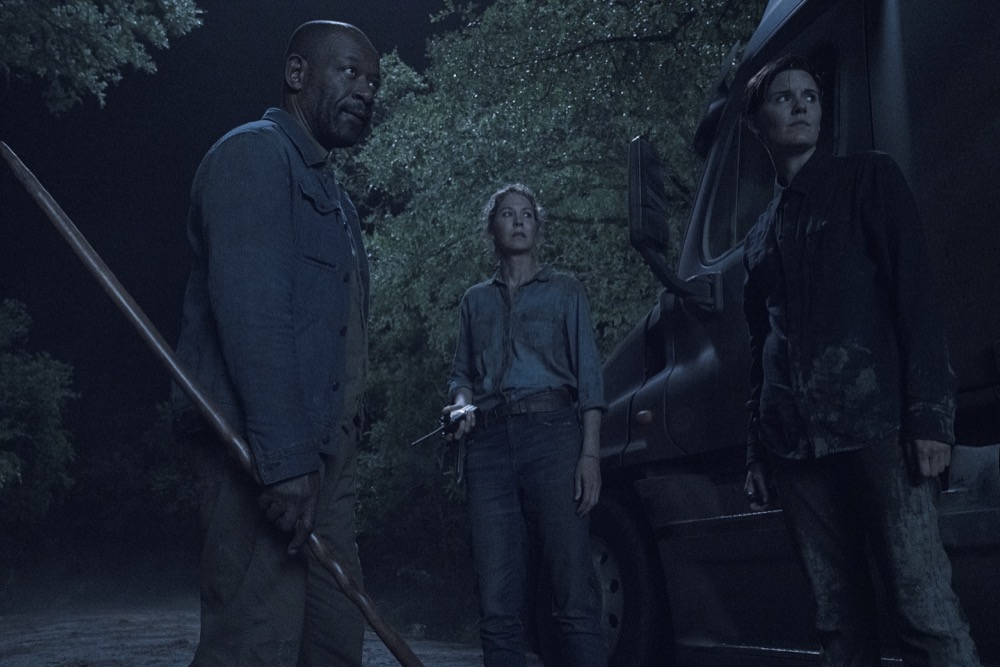 Morgan finally got knocked off of the top spot because of his blatant lack of machine gun-mounted SWAT trucks. However, it was good to see him basically tell the filthy woman to bring it during their communication. Also, Morgan set out to find his friends and has been actually fulfilling his mission. He's driving from Mississippi to Texas in a hurricane-ravaged zombie apocalypse and has so far found THREE out of his SEVEN missing friends. Morgan is a GOD!
---
3. June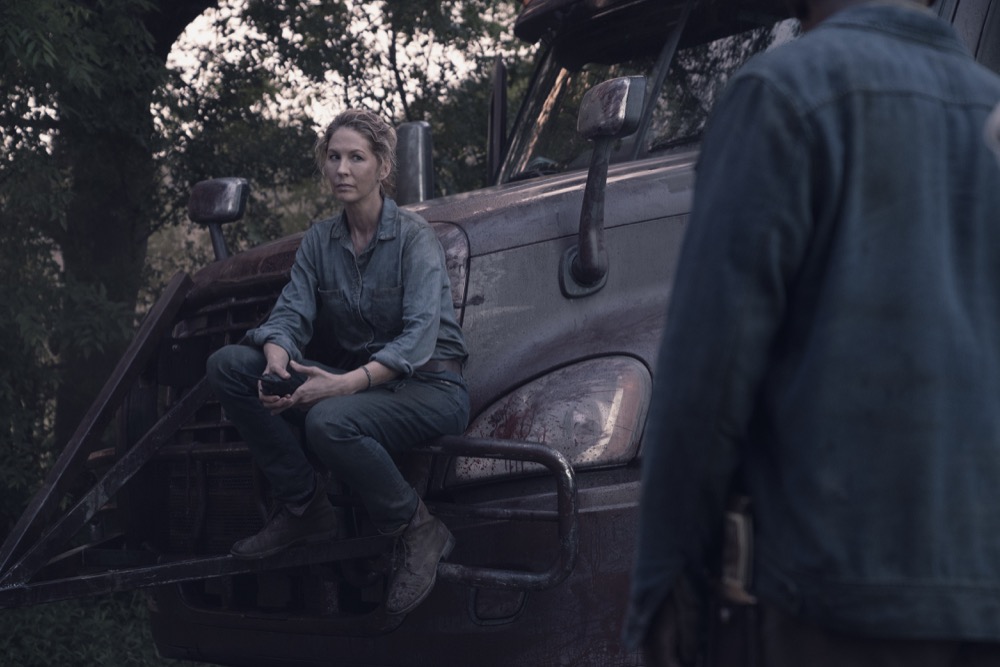 June has really come into her own this season. After struggling to own her identity and fleeing every new location she finally seems grounded (even if it is in a moving truck). Here's to hoping she finds John.
---
4. Althea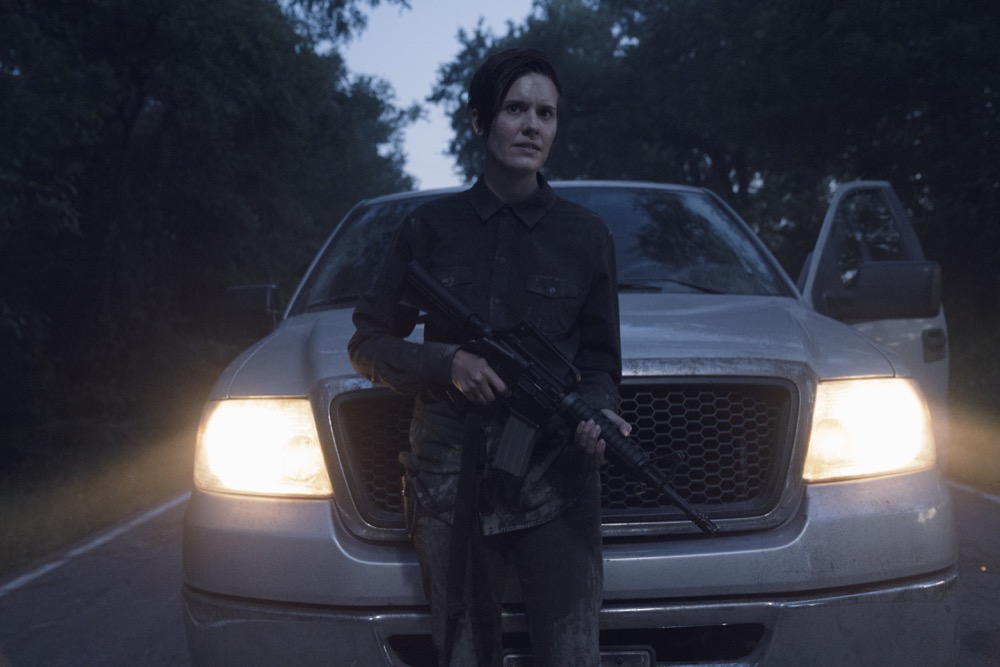 Althea might be missing her truck but she's still one of the most badass survivors on the show. For that, we're keeping her in the top four.
---
5. Luciana (+6)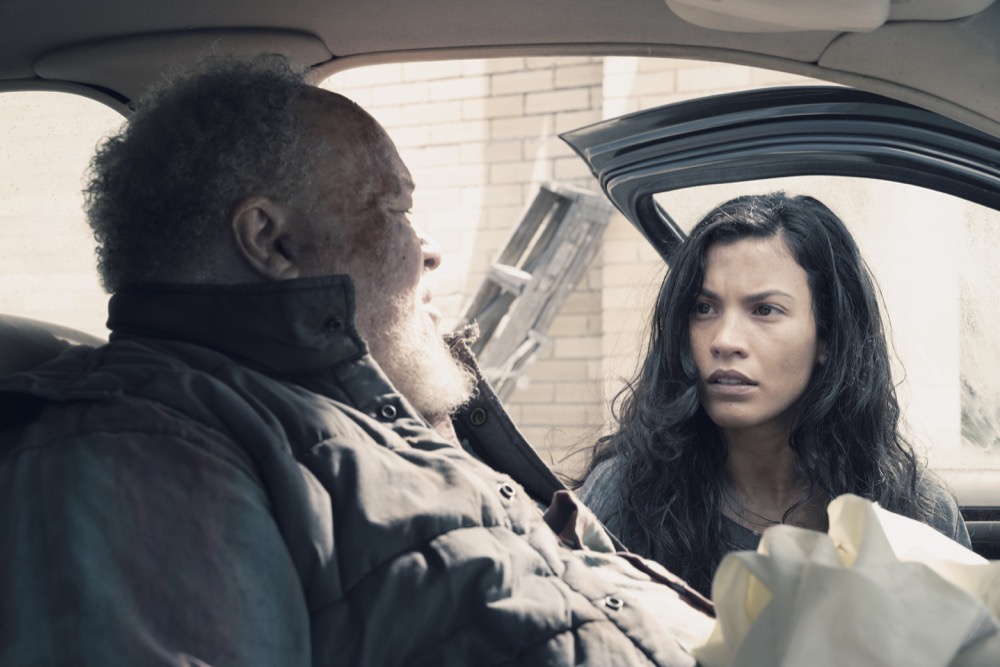 We finally caught up with Luciana this episode and her story did not disappoint. Helping a dying trucker drink his last beer after feeling helpless in Nick's dying moments is really poignant. Even without her boo, Luciana continues to evolve as a character. That, coupled with the fact she reunited with Morgan and co, led us to elevate her six spots.
---
6. Sarah (-1)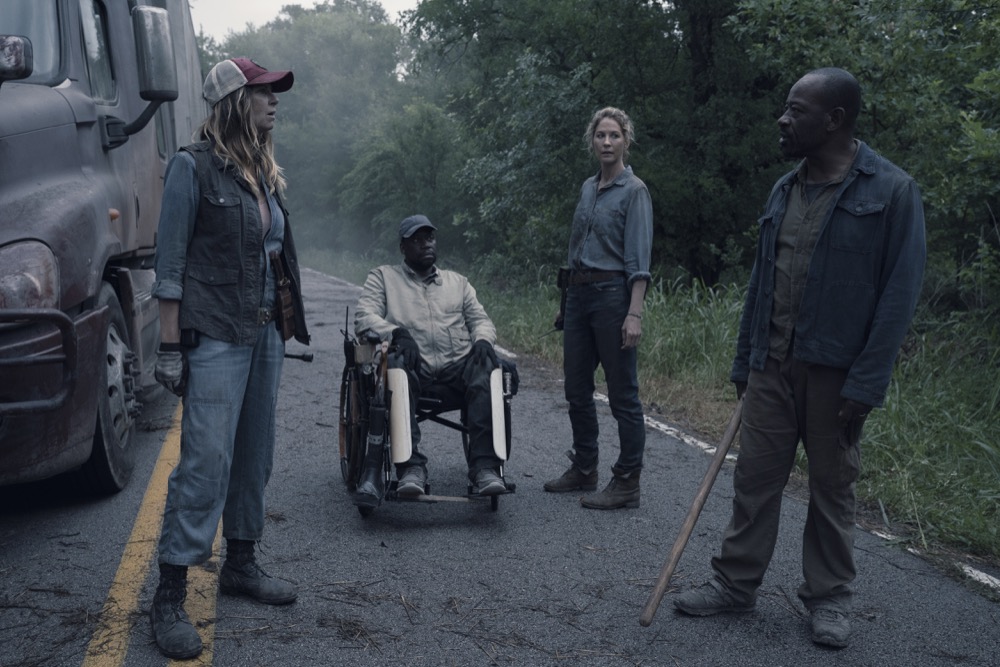 Sarah's only getting moved down because Luciana moved up, PLUS Morgan completely owned her in the scene pictured above.
---
7. Wendell (-1)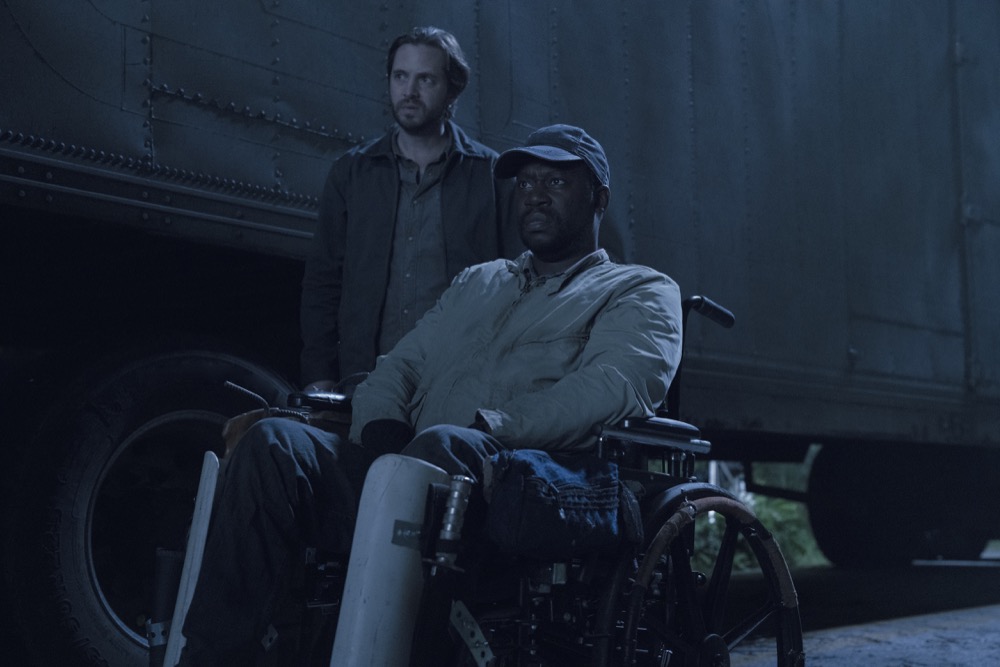 Wendell's spiked wheelchair might have been the best surprise of the episode. This man is PREPARED! And he should be. Like Sarah, he's only getting bumped down to make room for Luciana.
---
8. Jim (-1)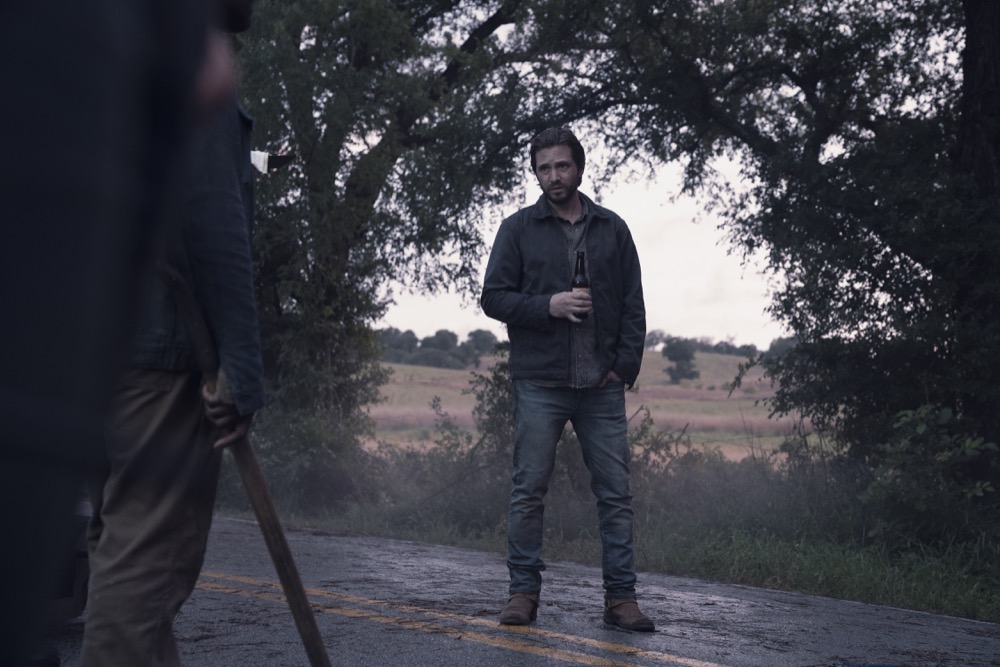 Jim seems to be the the level-headed one of our new characters. He's intelligent and hopeful and we're comfortable with him fitting into the rankings right under Sarah and Wendell.
---
9. Alicia (-1)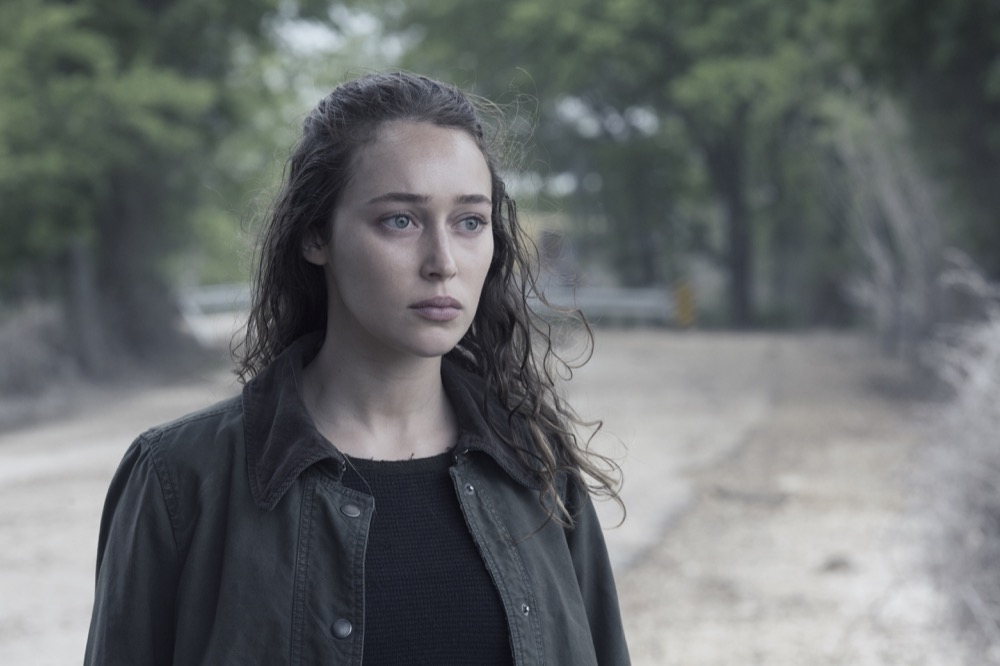 Alicia FINALLY (sort of) made contact with Morgan and the gang this episode. Although they haven't fully reunited, it's more than we can say for John and Strand (we'll get to them in a minute).
---
10. Charlie (+2)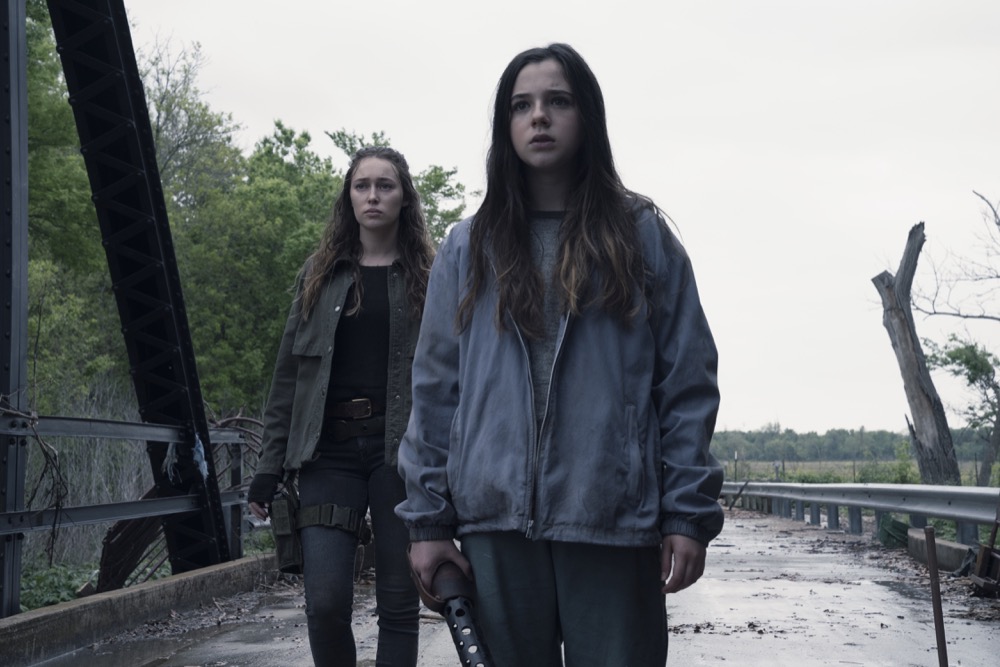 As long as Alicia's moving up we might as well prop up Charlie, too. We know, she's been quiet since that hurricane house episode, but trust us, she still has power. Remember when Alicia gave her that weapon? Yeah.
---
11. Lake Gator (NEW)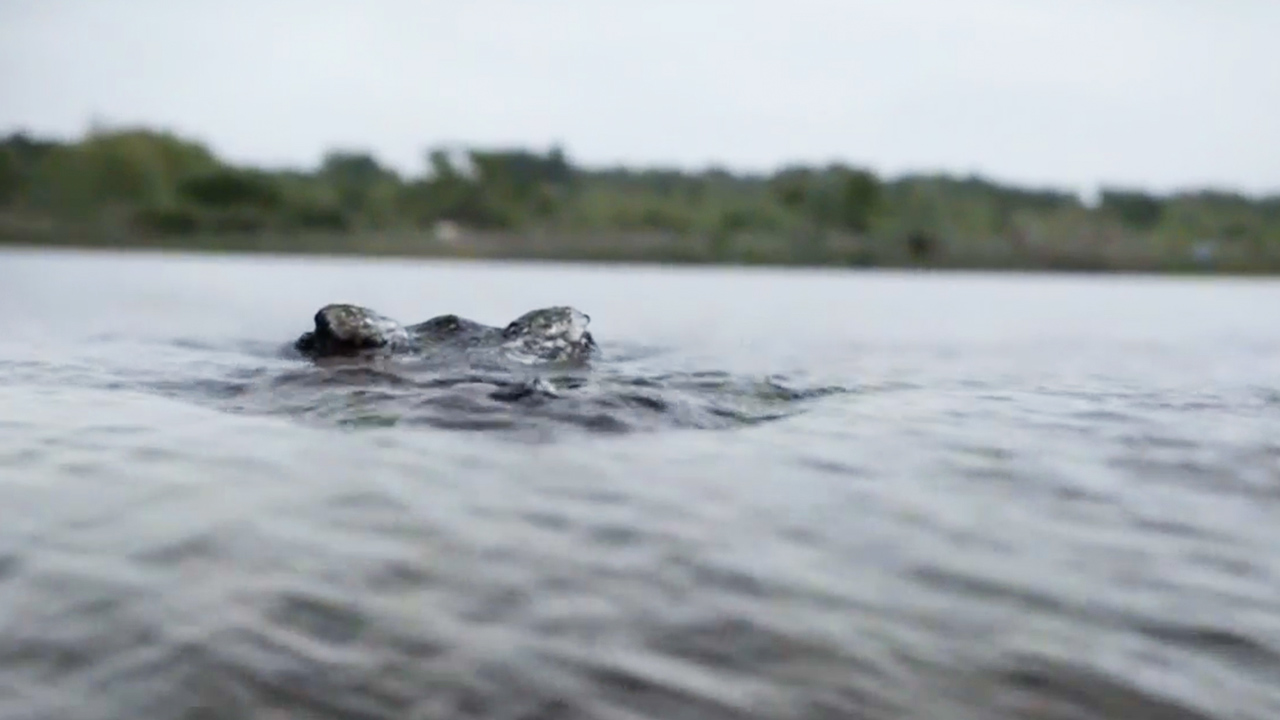 Yeah, you read that right. This week's episode introduced us to the first gator in The Walking Dead universe and holy hell it is a menace. It's the one man-eating obstacle stopping Strand and Dorie from escaping their island, so for that (and the fact it eats walkers whole) we're adding her to the list. Here's to hoping we get a full backstory soon.
---
12. John (-3)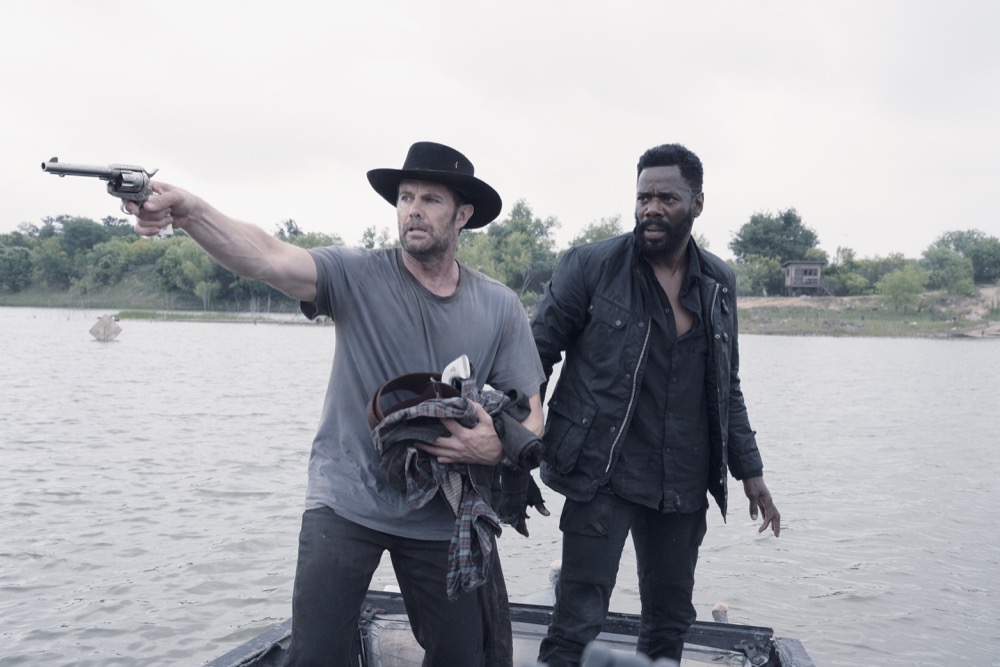 We hate to move Dorie and Strand down but we HAVE to – they're stuck on an island! We LOVE Dorie's undying commitment to find June, even if it means building sinkable and gator-attracting rafts. Dorie might also be the only one who can give Strand a new lease on life. Speaking of…
---
13. Strand (-3)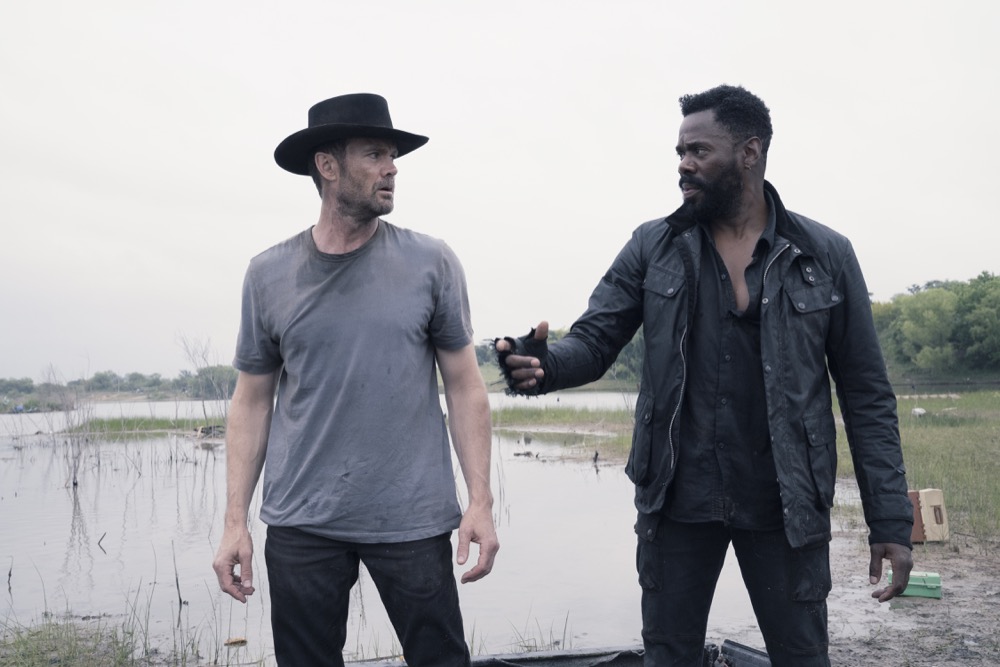 Oh Strand, you've been through so much. You lost your wealth, your boyfriend, your boat, your drinking buddy, and now you're marooned on an island in a zombie apocalypse. Whether its just bad luck or the universe's karma, Strand is in a terrible place. But as we mentioned before, John Dorie might be the only guy who can get you out of the funk.
---
That wraps up our Fear the Walking Dead Power Rankings for week thirteen. What did you think of the list? Tell us in our comments and see you next week!