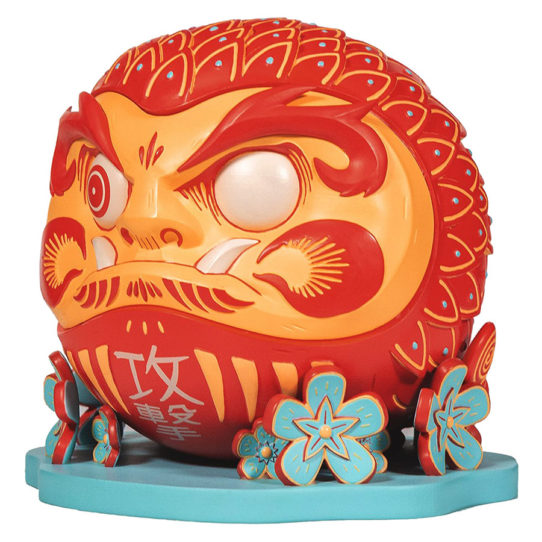 Resident artist Attack Peter is known for his lovingly-crafted block prints, but he had one big goal last year—to create something 3D! This dream has come to life with the production of Peter's all new Daruma, a collectible toy being made alongside Mighty Jaxx. 
The Daruma symbolizes determination and prosperity, which is why it's been such a wonderful collaboration. Not only is Peter working on materializing his future, but he's doing so by creating a high-end collectible that may usher in good luck for you as well! 
Peter's vinyl Daruma stands tall at 7×7.26×6.87 inches and sits hefty at 2.68lbs. This collectible to limited to a run size of 400, so whether you want to tip the scales in your favor or give a Daruma as a gift of encouragement, make sure to pick it up before they are all gone. 
Daruma preorders are available NOW on the Skybound Store.  
For more information on Attack Peter, follow his socials on Twitter (@AttackPeter), Instagram (@AttackPeter), and Youtube (Attack Peter). 
Want to always get the latest on Attack Peter reveals, print drops, and limited releases? Sign up for the Attack Peter mailing list here.