Do I even need to sell people on OBLIVION SONG at this point? I understand waiting for collected editions of comics, but so much happens in each issue of OS that I couldn't wait for each volume even if reading it each month (ok sometimes a more than a month) wasn't my job. This month's (OBLIVION SONG #30) is no exception! JUST LOOK AT THAT PREVIEW! Picking up right where issue #29 left off.
And don't forget we have those amazing TWD DELUXE #1-6 second printing variants out this week as well!
---
OBLIVION SONG BY KIRKMAN & DE FELICI #30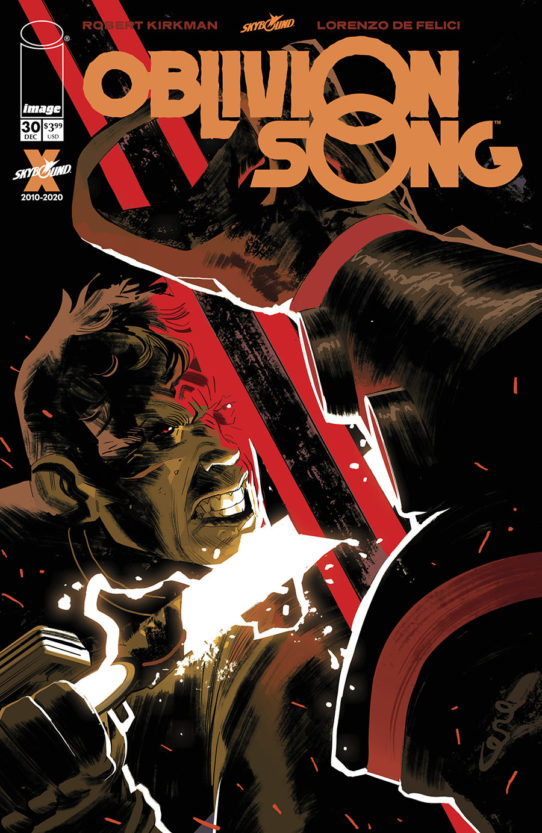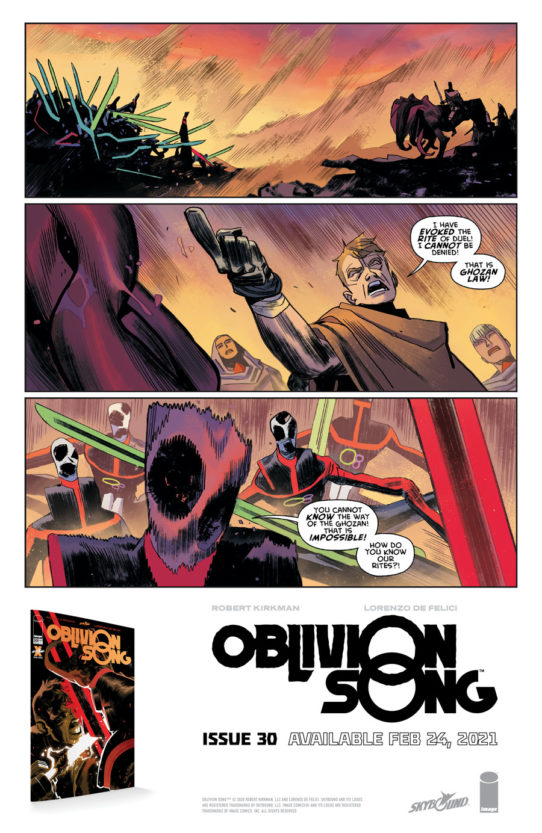 STORY: ROBERT KIRKMAN
ART: LORENZO DE FELICI & ANNALISA LEONI
COVER: LORENZO DE FELICI
January 6 | 28 PAGES | FULL COLOR | TEEN+ | $3.99
END OF ARC
Nathan Cole faces Ghozan Dakuul with the fate of the Earth hanging in the balance! Where do things go from here? You will never guess!