August 22nd is right around the corner, and with it the anxiously awaited release of Skybound and Mega Cat Studios' WrestleQuest, the world's first wrestling RPG. To help whet your appetite for this retro fantasy video game adventure, here are 5 of the most awesome wrestling legends ever — all of which you'll find in WrestleQuest!
1. "Macho Man" Randy Savage
"Ooh, yeah!" – Randy Savage is more than just his iconic catchphrase. The son and brother of wrestlers, Savage was born to be in the ring. But there's more to the Macho Man than piledrivers and powerbombs, Savage has also left his mark in the entertainment world with acting and VoiceOver work, and even played four seasons as a minor league baseball player!

2. Andre the Giant
Andre the Giant is an icon for two reasons — as a world-famous French professional wrestler AND actor. In fact, this gentle giant starred in one of the most fondly remembered cult films of all time: The Princess Bride. After his death, Andre Rene Roussimoff became known as "The Eighth Wonder of the World" and remains a beloved figure in pop culture history.

3. Jake the Snake Roberts
Jake the Snake Roberts (who recently appeared on Skybound's SDCC 2023 WrestleQuest panel) is one of the most famous figures in professional wrestling. He often brought snakes into the wrestling ring, specifically a python, hence the name. Wrester or not, we wouldn't want to get into this ring with this guy!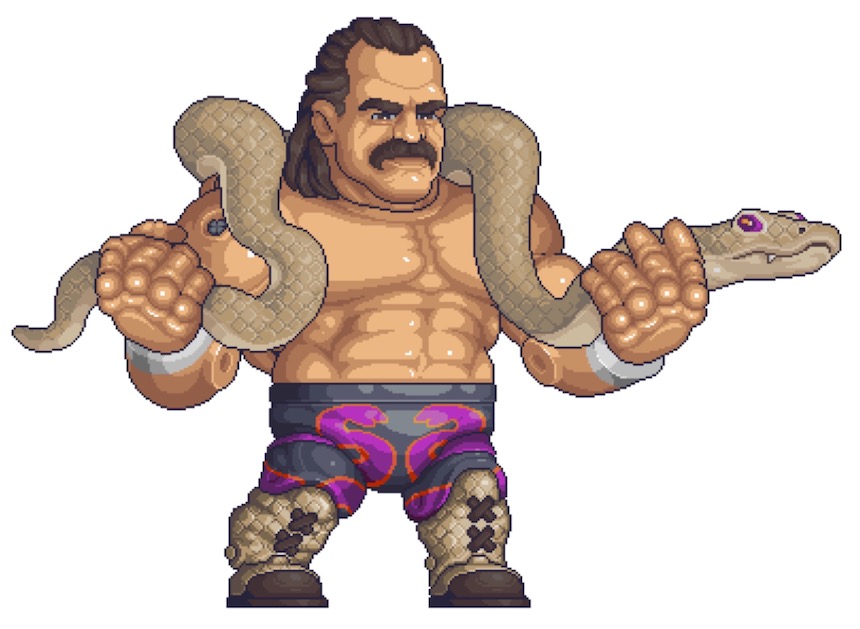 4. Road Warriors Hawk and Animal
AKA the Legion of Doom. The number one tag team in pro wrestling. Hawk and Animal were much larger than most wrestlers of the Golden Age. They were the first to bring a movie theme into the wrestling ring (based on the 1982 Mad Max film, The Road Warrior) and the first to introduce a tandem maneuver called the Doomsday Device.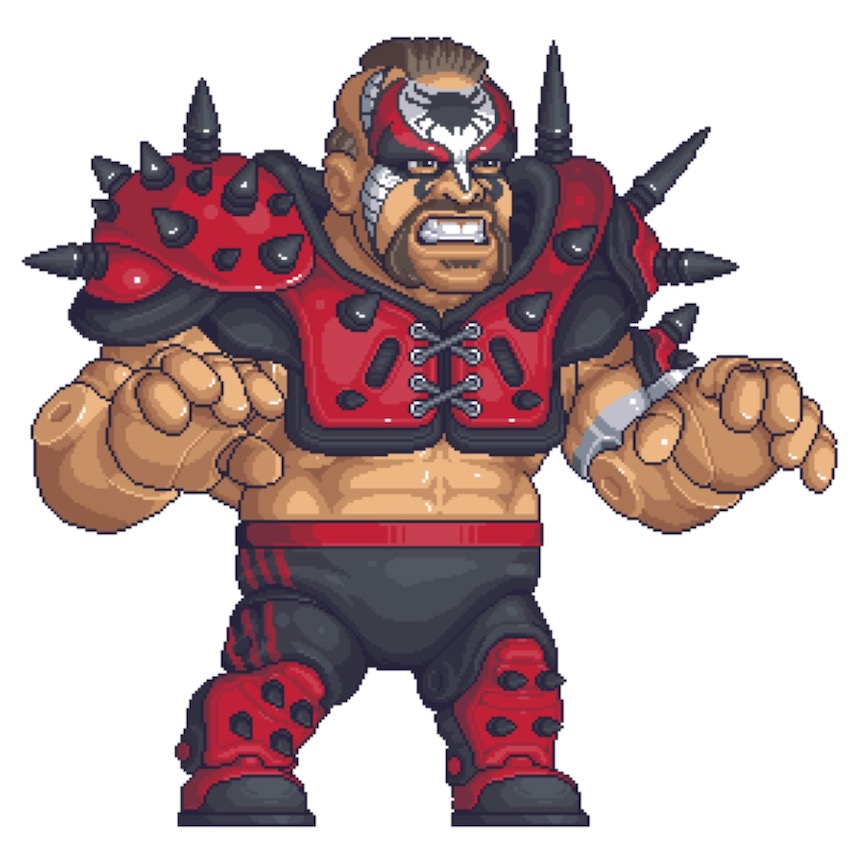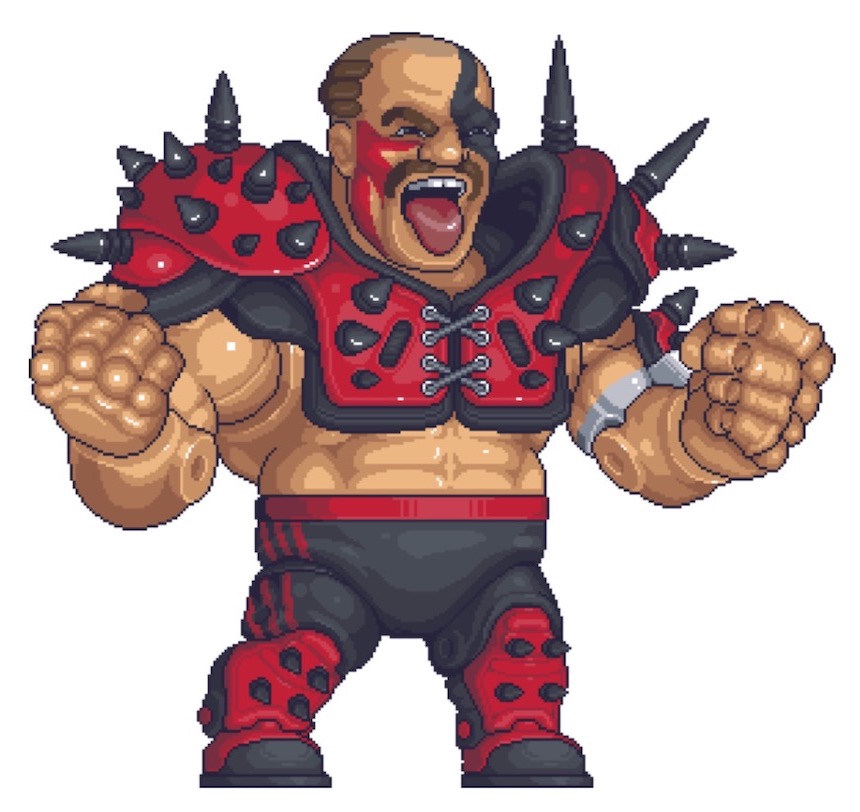 5. Sgt. Slaughter
One of the very few G.I. Joe action figures based on a real-life personality, Sgt. Slaughter is known for his dark sunglasses, trademark hat, military fatigues, and take-no-prisoners attitude. He's also the quintessential drill instructor in WrestleQuest.