August 22nd marks the arrival of the world's first wrestling RPG video game – WrestleQuest! A collaboration between Mega Cat Studios and Skybound, the game offers a retro fantasy version of professional wrestling that's sure to appeal to newcomers and veteran fans alike. We chatted with Mega Cat Founder James Deighan about how WrestleQuest came to be. Here's what James had to say…
When did you discover wrestling? Were you a fan growing up?
My earliest memories include wrestling toys. I think I had a Macho Man LJN action figure before I could speak or walk.
How would you describe WrestleQuest to newcomers?
WrestleQuest is nostalgia packed with the spectacle of wrestling. It's a fantasy adventure and coming of age story of a young wrestling hopeful trying to make it big.
How did WrestleQuest first come about?
We always wanted to create a wrestling game and an RPG. Having such reverence for both, we never wanted to let fans down by not delivering on player promises that would make either great. When we recognized the synergies, we knew we had to bring it to life.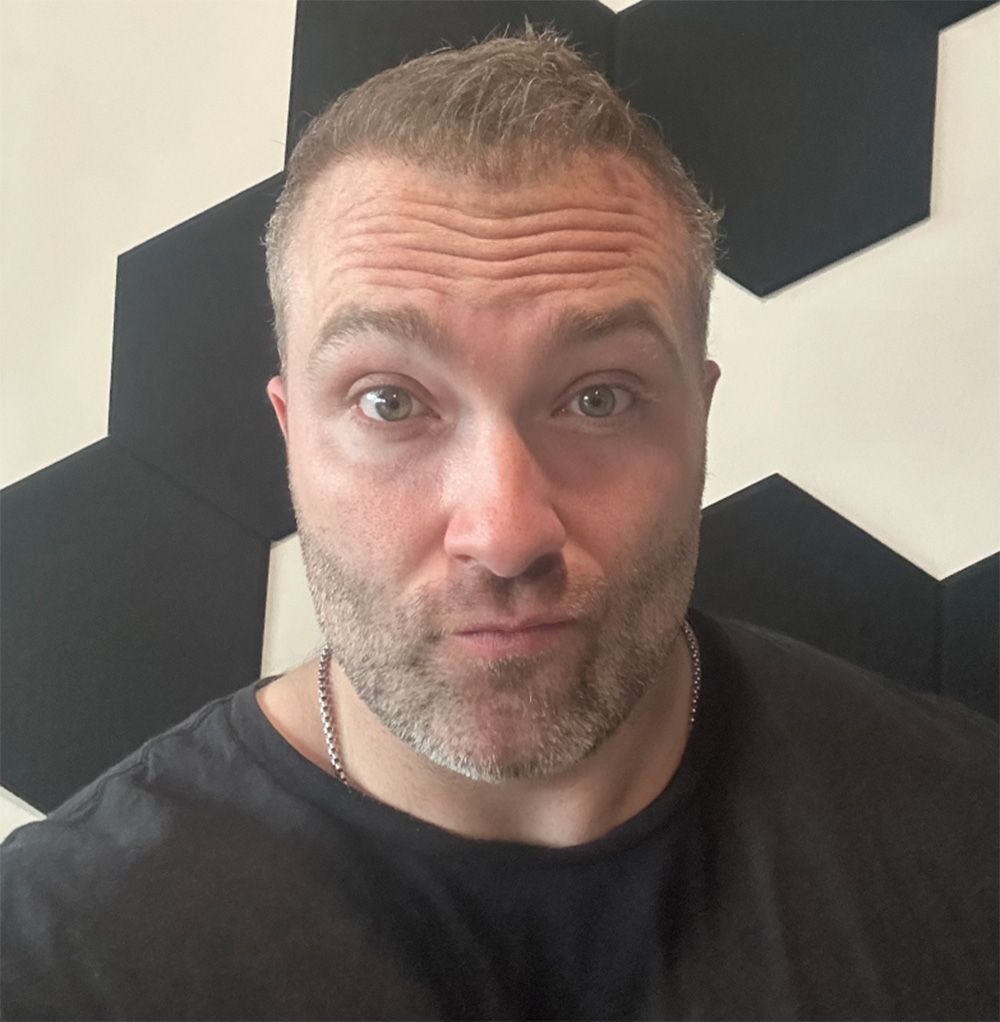 What do you think wrestling fans will most appreciate about WrestleQuest?
WrestleQuest is packed full of wrestling Easter eggs and nods for anyone who's ever had a love for wrestling. From lapsed fans to foam finger maestros, we have something for you.
Which eras of wrestling did you want to highlight in WrestleQuest?
WrestleQuest is all about the golden era of wrestling in the 80s, the decade responsible for the Nintendo, the birth of sports entertainment, and mix tapes. A profoundly strong decade.
How did you decide which wrestlers to feature in WrestleQuest?
We had a healthy wish list of wrestlers that we wanted to include in WrestleQuest that each represented unique regions and back stories that we could bring to life in our way. In WrestleQuest, Andre the Giant can be a true giant, and split a ring in half. We need autobiographical storytelling paired with over-the-top gimmicks that can excite players on the pixel screen.
Which signature wrestling moves should fans look forward to in WrestleQuest?
We have enough Hurricanrana for any fan. The most complex to animate was the Doomsday Device, but we have that too. Do you want to summon Jake the Snake to perform a DDT on your opponent? Only in WrestleQuest can you bring that type of magic to the ring.
Regarding the look of WrestleQuest… How did the game's design come about?
We wanted WrestleQuest to have a unique visual identity, but still come to the table with pixel art DNA. We realized early on that for many of us, our earliest memories of wrestling were paired with action figures. That new affordance space opened up a world of opportunity for us to create our own rules. We had a few Eureka! Moments along the way, and this was at the very start of the project to kick it off.
Who are your three favorite wrestlers in WrestleQuest?
Jeff Jarrett three times.
Was there any wrestler who didn't make it into this iteration of WrestleQuest but who could perhaps be introduced at another time?
We have a long list of talent that we'd love to have included, such as Bret Hart. Maybe in the sequel!
What else should fans know about WrestleQuest?
WrestleQuest is built around a love for wrestling and JRPGs. You can come to WrestleQuest knowing one, and find the other rewarding and engaging as you progress.