18 months of work comes down to 24 days on Kickstarter. We are very excited to introduce you to the world of Naviri, the floating islands are home to an evocative world that is begging to be explored! TIDAL BLADES is a brand new board game coming your way from Skybound and Druid City Games!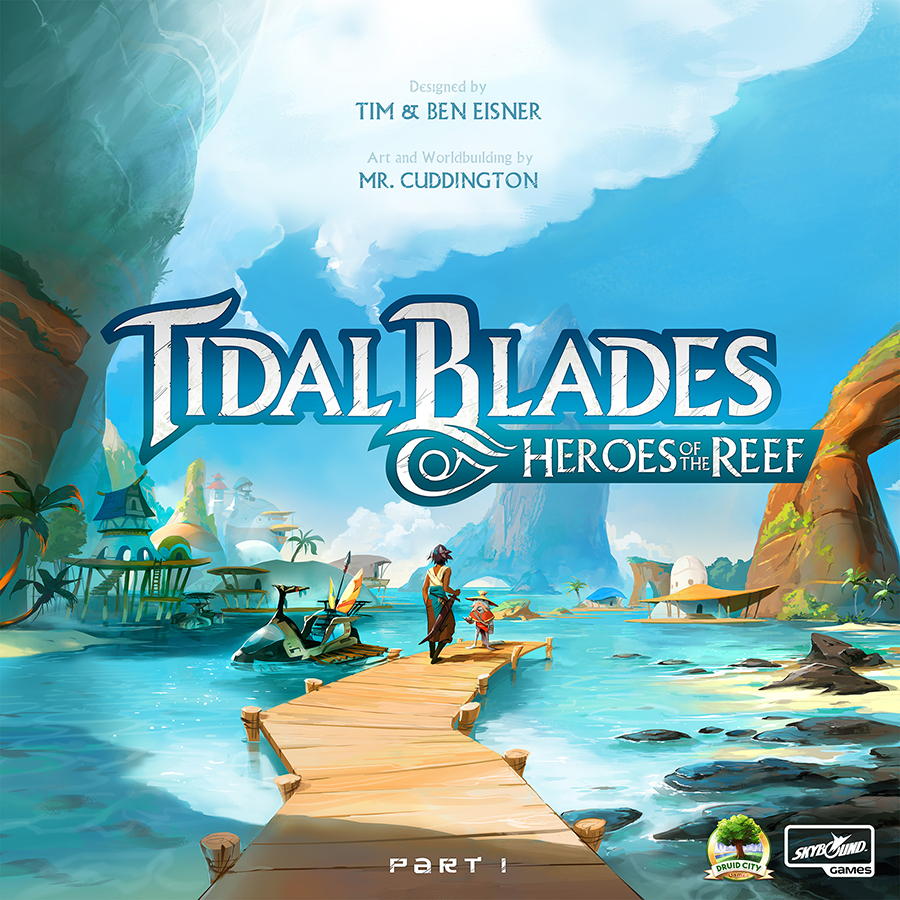 Not only is the world gorgeous and engaging, but the game mechanics are fresh and exciting. The playable characters have a deep lore and background just waiting to be explored. Each player has a different set of skills that take them on an unique path to victory.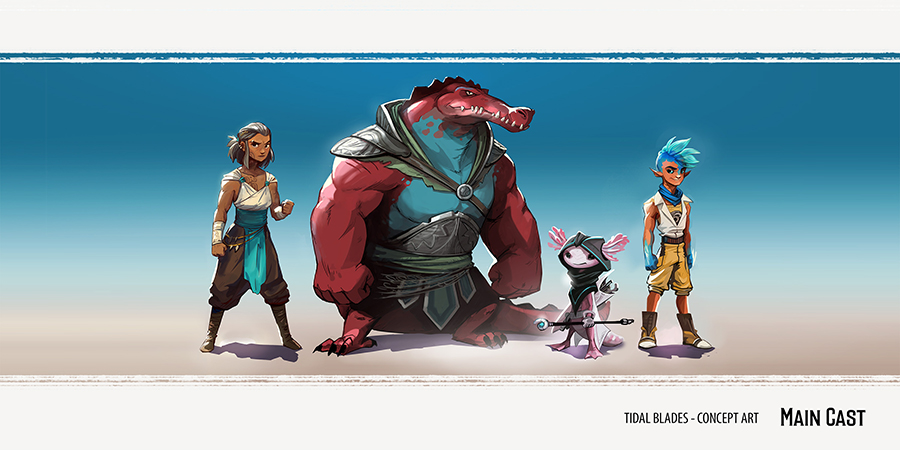 The unique trait and challenge system will give you a lot to think about as you traverse the islands. Will you dive deep into your Focus and Spirit? Or will you concentrate on Synergy and Resilience? An unique combo of the four? You decide!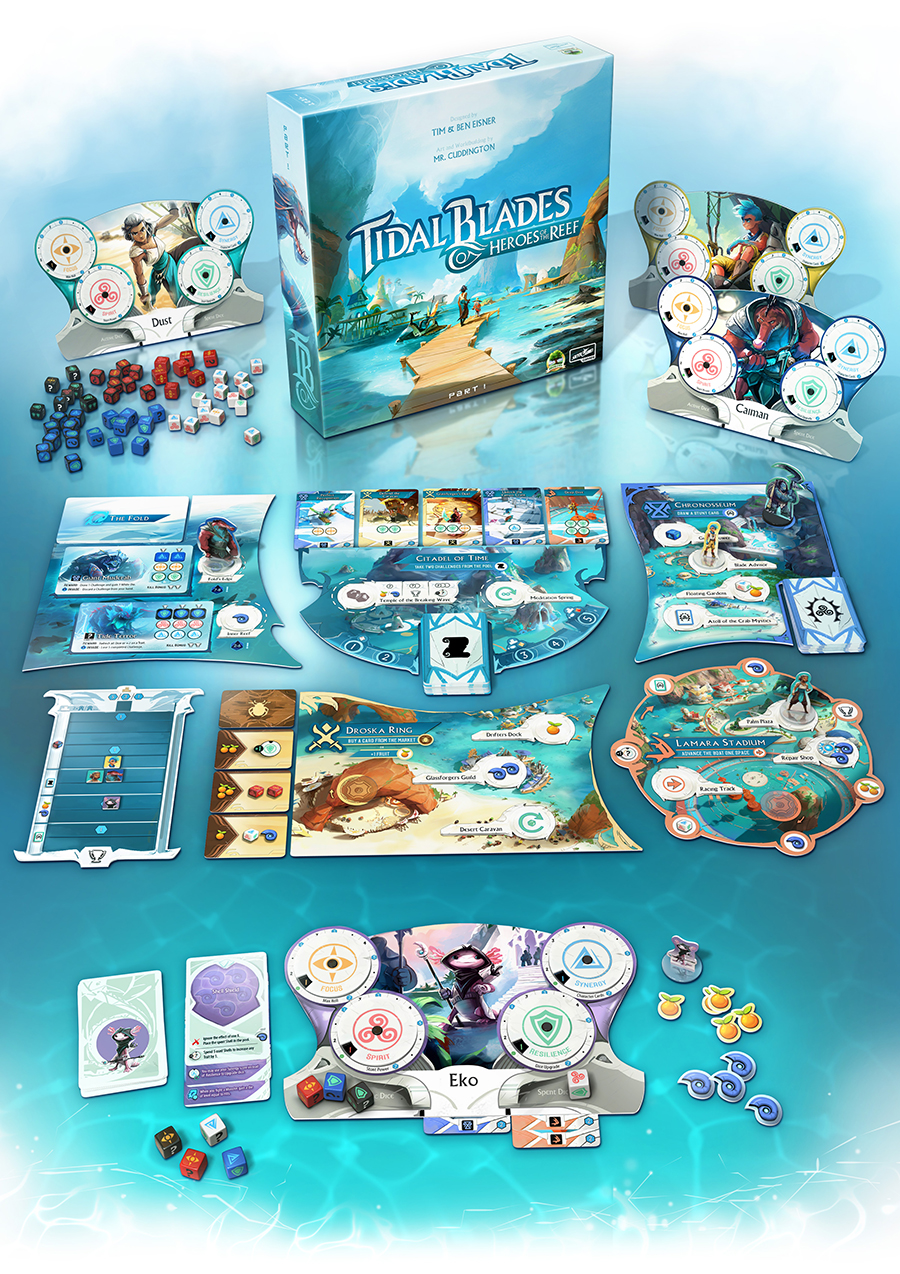 Let's band together to crush the monsters that are escaping THE FOLD. We've got gameplay footage below so you can see the epic scope of this new game and you can help you can help fund this project on Kickstarter starting today!