The first Walking Dead cover for 2019 has been revealed! Titled "The Road Back," Issue 187 of the comics will tackle Rick's role at The Commonwealth and whether he can bring peace to the massive community or not. Check out the cover with Rick and Michonne below and let us know in the comments what you think!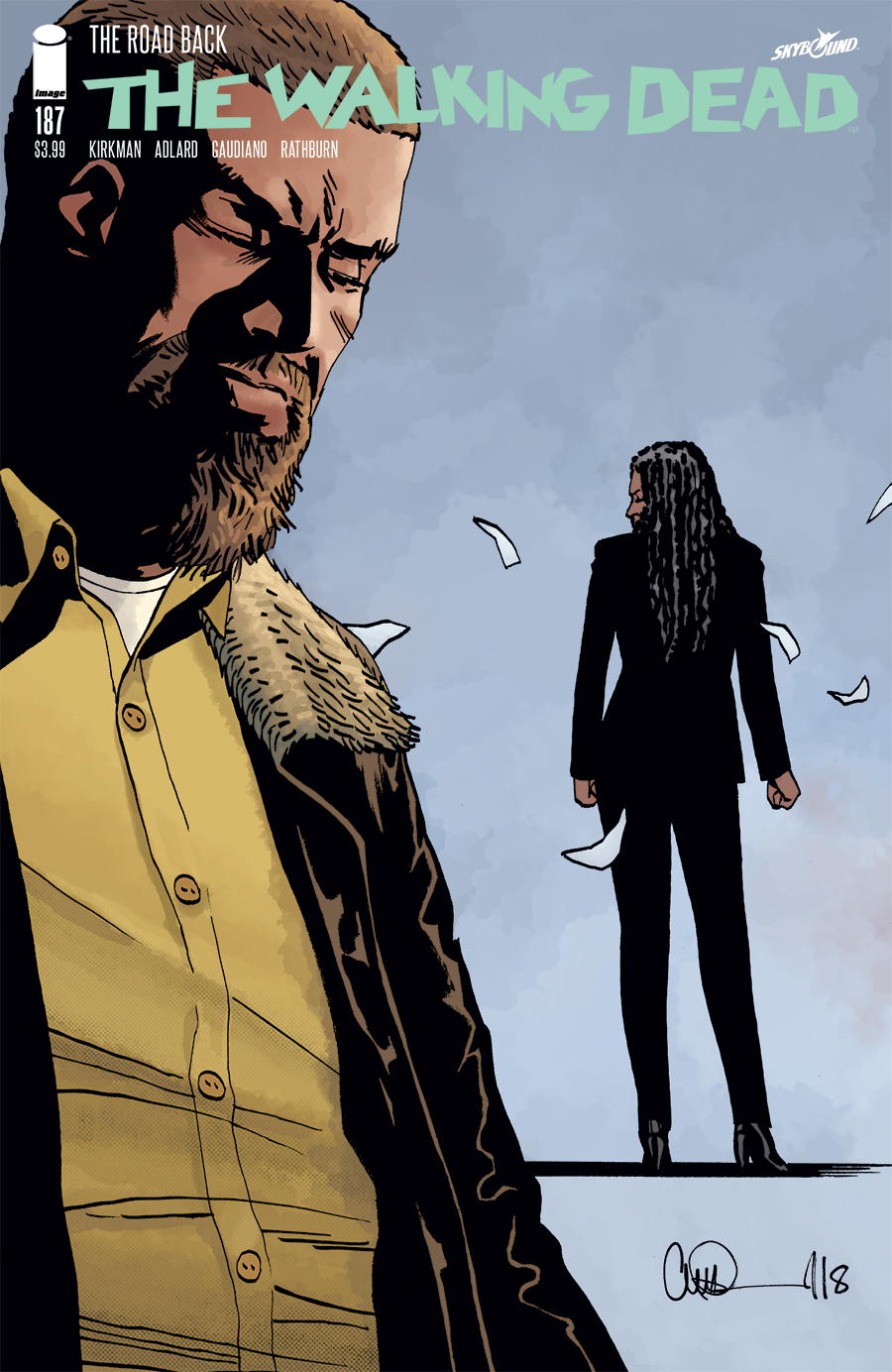 THE WALKING DEAD #187
STORY: ROBERT KIRKMAN
ART: CHARLIE ADLARD, STEFANO GAUDIANO & CLIFF RATHBURN
COVER: CHARLIE ADLARD & DAVE STEWART
JANUARY 2 / 32 PAGES / BW / M / $3.99
"The Road Back."
Can Rick Grimes bring peace to the Commonwealth – or will he tear it apart?
---
Let us know your thoughts on the cover in the comments!