Ok, so despite some teasing on Twitter, yes, we are having a little bit of a Black Friday promotion this year. And by "a little bit" I mean "a lot," because we love Black Friday. Especially when you don't have to leave your house. We love it so much that we're releasing our newest McFarlane action figure! Which brings us to…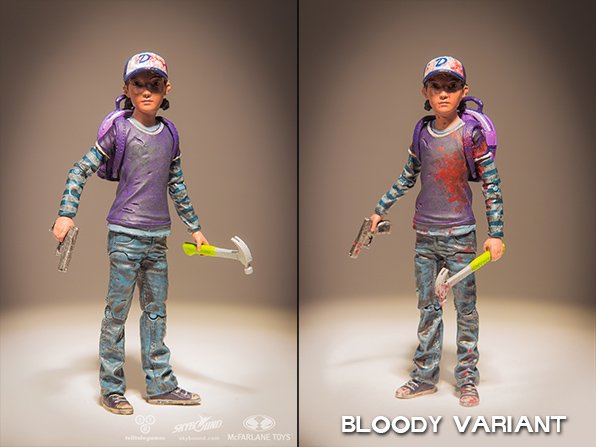 CLEMENTINE PRESALE!
Our latest figure from McFarlane Toys is straight out of Telltale Games' smash hit! It's the star of seasons 1 and 2: Clementine! Clem comes in either a regular version or bloody variant. Both versions come with a hand gun, hammer, and her signature backpack. Presales of the figure will be available starting Thursday at midnight EST but…
SKYBOUND INSIDERS are able to order a McFarlane Clementine Figure RIGHT NOW! CLICK HERE TO ORDER (you'll have to be logged in to your Insider account to purchase—that orange bit at the top of the screen)!
PLEASE NOTE: We expect the Clementine figures to start shipping on or around December 12th. All of the items in your order will be shipped together, so if you need to receive other non-presale items earlier, please place that order separately.
---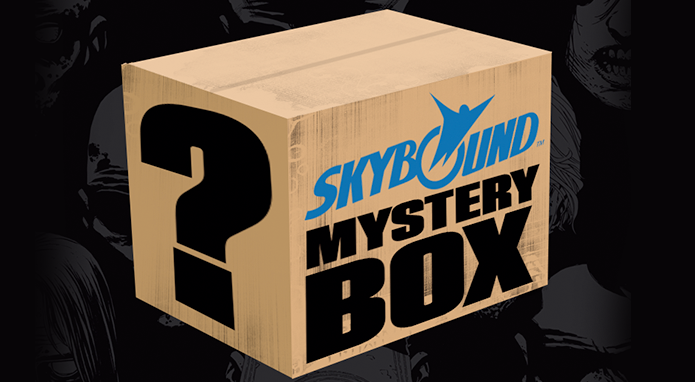 MYSTERY BOX!
We're trying something new this week!!! We're rolling out the very first Skybound Mystery Box! What's in the box?! Well, it's a mystery! BUT, we can tell you that for just $50* the Mystery Box will contain: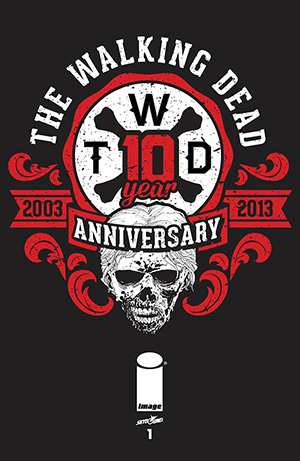 ∙The Walking Dead #1 Black Anniversary Edition!
∙2 additional Skybound comic variants!
∙4 T-shirts**!
∙2 additional mystery items!
The mystery items will range anywhere from The Walking Dead PVC miniatures, to hats, to bags, to signed comics, to action figures and more! A few lucky fans might even get a mystery box that contains a Walking Dead McFarlane statue or a Peavey guitar!
That's over a $100 value for just $50!
CHECK OUT OUR MYSTERY BOX RELEASE VIDEO WITH STEVE ZARAGOZA!
*Black Friday discount codes do not work on this specialty item.
**PLEASE NOTE: Shirt sizes are unisex (mens) cut.
---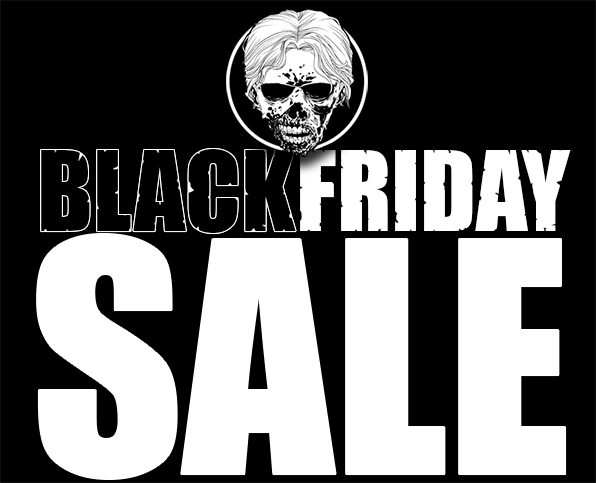 PRICE REDUCTIONS!
From trades to shirts to hats to figures to limited editions, tons of items will be reduced in price from 10% all the way to 50%!
Price reductions will go into effect at 12:01am EST on Friday! Our shops are now linked, so you can access them through both Shop.TheWalkingDead.com or Shop.Skybound.com!
---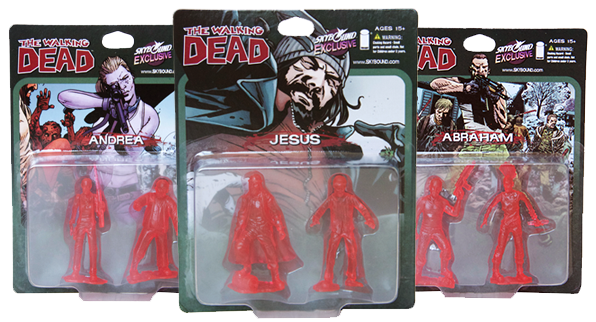 TRANSLUCENT RED MINIATURES
We've got a brand new color way for our 2-pack PVC Miniatures! Now ABRAHAM, ANDREA and JESUS are available in translucent red, exclusively in our online store beginning this Friday!
---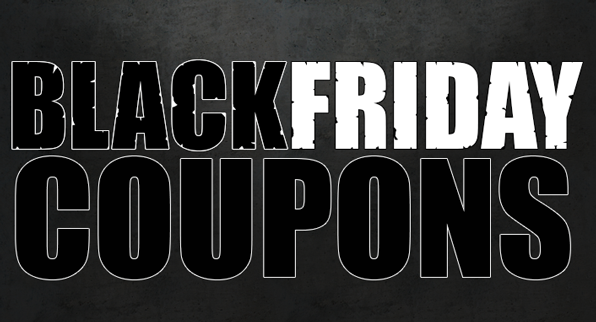 BLACK FRIDAY COUPONS!
We'll be tweeting awesome, money-saving coupons from our Twitter accounts from Friday through Monday! Follow us at: @Skybound, @TheWalkingDead, and @Superfight to save even more off (almost) all of our items!
---