Last December we sent out a comprehensive update on the shipping status of Telltale's The Walking Dead: The Definitive Series. Specifically, we mentioned that everyone who bought the Guardian Pack or Signature Pack will also be receiving an additional Telltale's The Walking Dead statue for free later this year.
Today we're thrilled to announce that we're working with Level52 Studios to bring that new statue to you. You may already be familiar with them: Level52 is a Seattle-based studio, creating high-end collectibles and toys from video games and beyond. (They also make some pretty amazing props!)
Here you can find some images of their past pieces. They've created several collectibles for PlayStation exclusive titles like GOD OF WAR, UNCHARTED, and DAYS GONE, as well as some very cool DESTINY statues and collectibles. You may have seen their recent work for Hideo Kojima's DEATH STRANDING, creating components for a life-size statue of Norman Reedus' character in the game alongside Vincent Van Dyke Effects. That realistic babypod prop that got Kojima detained at customs? That may technically be their fault.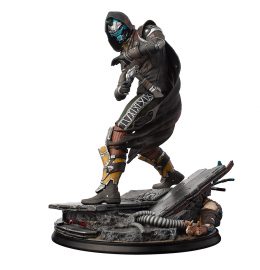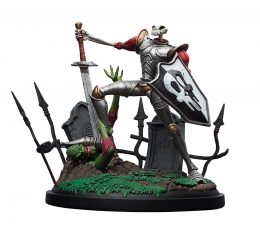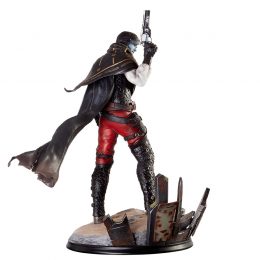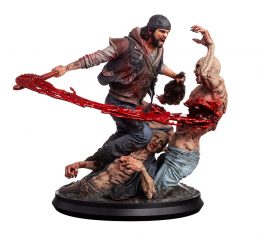 We took a moment to talk with Level52 Studios co-founder Hanna Myers about their process and enduring love for Telltale's The Walking Dead:
How did you get started in the business of creating high end collectibles? 
Level52 Studios began as a crazy idea amongst my group of friends back in 2014. Our founding members, Chris Trout, Brandon Cahoe, and myself had all recently left art school and realized that the creative positions we were seeking in Seattle were not only difficult to find, they rarely offered the stability and freedom we wanted in a career. After developing a serious interest in the potential of digital sculpting and 3D printing while in school, Chris pitched a big idea: build a business creating some of the best high-end collectibles prototypes in the industry.  
We moved into a house together to split the bills and worked side gigs while we set up a makeshift fabrication shop in the garage with our first 3D printer. While working long hours (and the light bill occasionally going unpaid), we slowly gained the experience and skill to build prototypes that rivaled the best on the market over the next few years. Soon, our team had established itself as a leader in high-end collectible prototyping and manufacturing, drawing in new artists and world-class clients.
Since our days in the garage, the Level52 Studios team has grown in ranks with more talented artists and designers that share the same passion and drive as Chris, Brandon and myself. Our small team has also expanded into creating our own original, collaborative, and licensed collectibles in addition to assisting other creative teams in building truly special collectibles for their fans to enjoy. We strive to create just what it says on our door, "Artistry for All".
How do you approach first creating a concept for a statue when working with an IP holder or fans? 
Every project we take on starts with research! We take pride in building collectibles that speak to their source and maintain the qualities that drew fans to the IP to start. That means careful reviews of all the details of a character's defining features, as well as the environments. Brandon works with each of our clients to develop compelling designs that are then translated to a digital sculpt by artists here at HQ. From there, Chris and the fabrication team print and carefully hand-finish each piece of the collectible before my team and I in the paint lab breathe life into the final product with an expertly applied color scheme. Working with strictly vetted factory partners overseas, our team then carefully monitors the production process to ensure each piece that leaves the factory is the best it can be before reaching fans' doorsteps.  
As fans of The Walking Dead and the Telltale Walking Dead games, who are your favorite characters or storyline? 
All of us here at Level52 Studios are big fans of the Walking Dead. (And really anything that Robert Kirkman writes.) The rendition that Telltale created for their games is uniquely crafted in appearance and compelling in its story telling. After a group discussion here at HQ, we agree that Clementine's story arc resonates the most with our team here. She's an especially powerful character to me, as Clementine represents a relatable female character that we see grow from a frightened girl to a capable young woman who carries on despite bleak circumstances throughout the series. 
We'll have more updates for you as Level52 Studios gets to work on designing and fabricating this new statue.  If you do want to cancel your TT TWD Collector Pack pre-order, remember the deadline is this Friday, January 10th.*
*Cancelling your order means you will not receive the pack or the Level52 statue.