TELLTALE'S THE WALKING DEAD: A NEW FRONTIER IS AVAILABLE NOW! The highly-anticipated third season is available on PC, Xbox One, PlayStation 4, iOS and Android. Catch the rest of the details, including Steam availability, over at Telltale! They announced the news earlier today:
#TheWalkingDead: A New Frontier is out starting today on PC, Xbox One, and PlayStation 4! #TWD pic.twitter.com/TUTr72ZfKh

— Telltale Games (@telltalegames) December 20, 2016
---
According to Telltale's website, "This third new season will serve as both a continuation of what's come before in our story, as well as an all-new beginning set nearly four years after the outbreak events of Season One," said Kevin Bruner, Co-Founder and CEO of Telltale Games. "As a harrowing and horrific drama, 'A New Frontier' will explore beyond what it means to survive in a world ravaged by the undead, and will see our characters confronting the new rules of order and justice in a land being brutally reclaimed and rediscovered by what's left of humanity itself."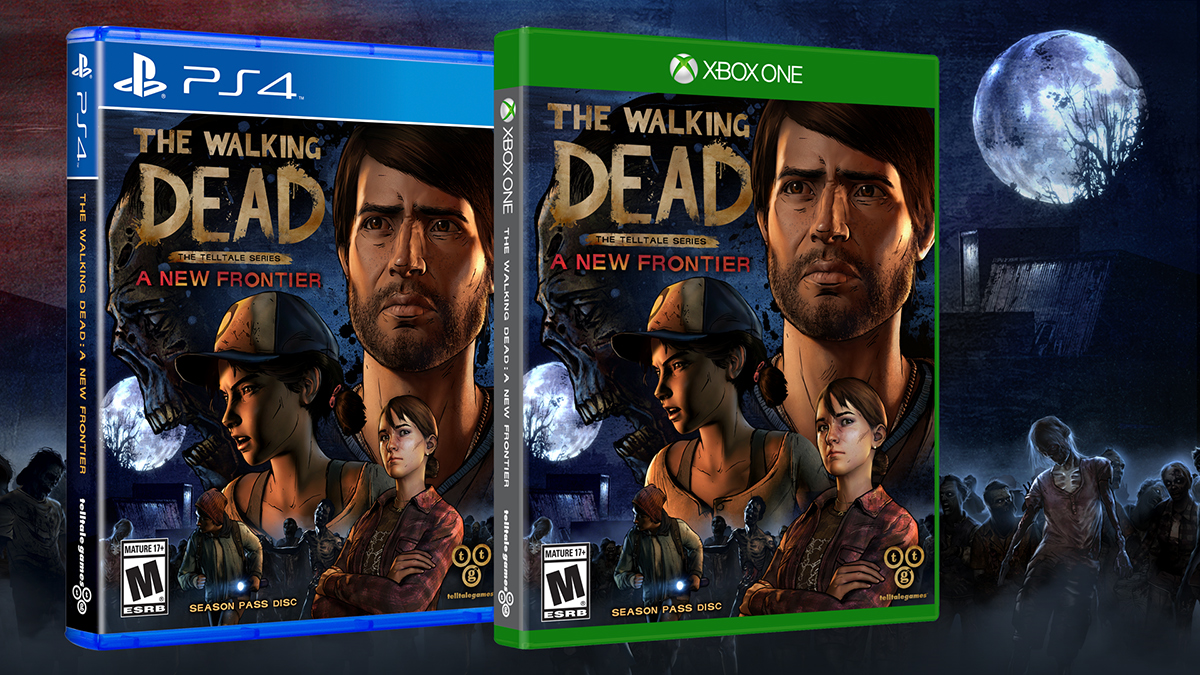 Fans of the previous games will be happy to know Clementine DOES make it in; but this is also a game new players to the franchise can enjoy as well. According to Telltale, "Players will take control of series newcomer Javier, a man struggling to keep his family together in the new world, while also playing as Clementine, now a teenage survivor holding secrets of her past while fighting to protect family of her own."
Here's an extended look at the game:
---
Will YOU be grabbing the new installment? Tell us in the comments!