From the current live show THE BLUE BLADE to the virtual world, John Braver's DELUSION is all over Los Angeles this weekend! Experience the series that's changing the way we see virtual reality, as DELUSION: LIES WITHIN VR joins the DTLA Immersive Film Festival October 20th and 21st!
The DTLA Immersive Film Festival is being held at the historic Hotel Figueroa in Downtown Los Angeles this weekend! See below for important details:
Choose any timed ticket on Sat (10/20) & Sun (10/21) between 12pm-11pm ONLY that is labeled "Immersive VR-AR Interactive".
See creator Jon Braver at a panel discussion on how live experiences are helping to redefine cinema. Sunday (10/21) at 1pm at the hotel.
Learn more about the series and check out the really cool Behind the Scenes reel here!
Based off the 2014 interactive play of the same name, DELUSION LIES WITHIN VR thrusts you into the haunting tale of the missing fantasy horror novelist Elena Fitzgerald, author of the Stygian Ascent series; an epic of dark fantasy following the life of young Mary on a quest to be rejoined with her mother. To the larger world, Miss Fitzgerald was a beloved novelist, yet to Daniel and Virginia, she was everything. They've wept over the lives and deaths of her characters. They've dreamt of walking in her world. A world now out of reach as Elena went missing before the 5th and supposedly final book was written.
For years there was no sign of Elena. In its place rumors of madness, murder, and something otherworldly persisted. Most of Elena's fans quietly mourned the loss of a finale yet Daniel and Virginia refused to let go. The worlds, characters and stories must continue. Thus, the two decide that Elena needs their help to finish what she started. To close the chapter on a world left untended. Leaving their grim reality behind, the two begin their search.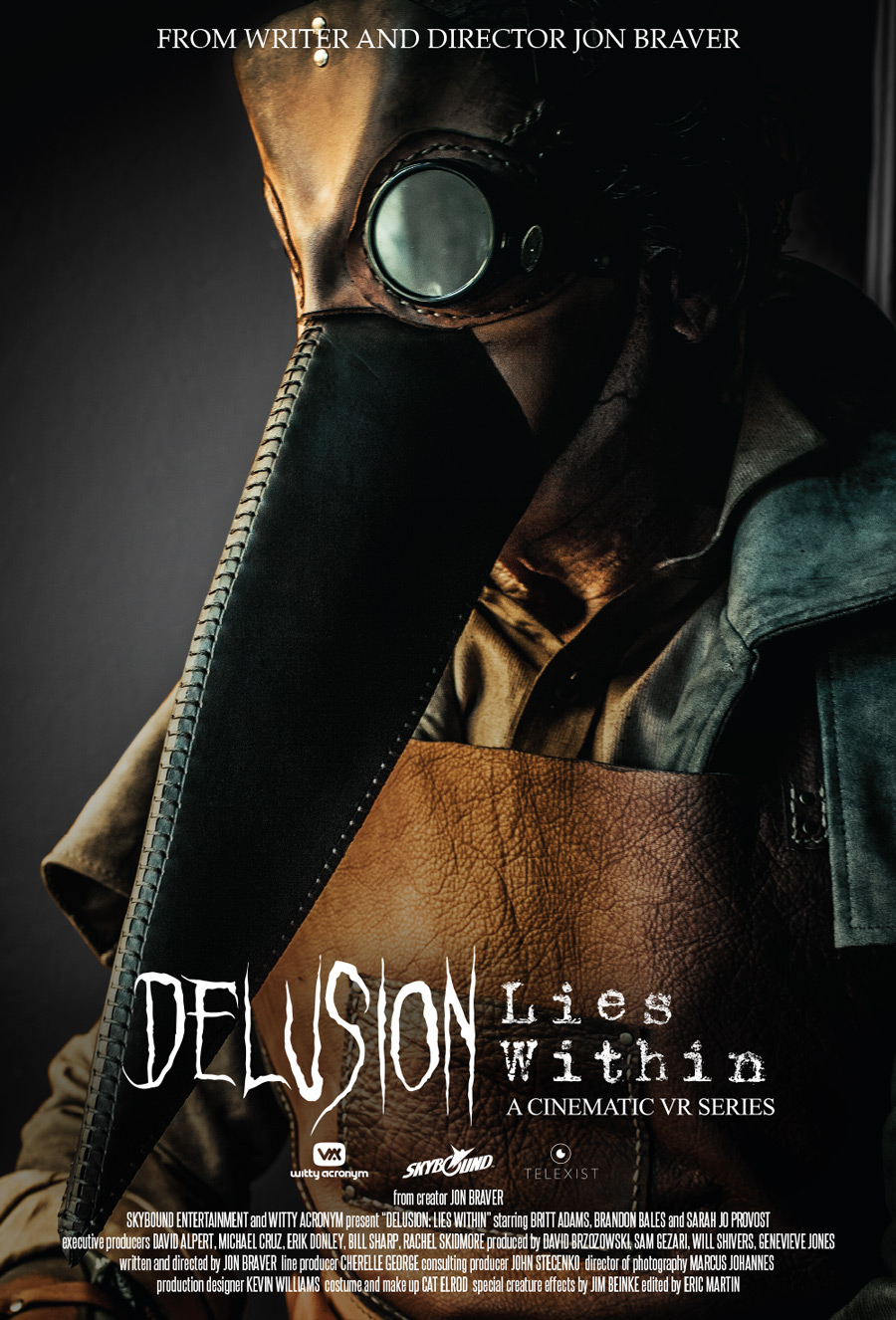 Check out the official trailer: