Hey there, Insiders! It's that time of the week again – time to dive into the creative process behind some of your favorite Skybound books. This week, we're checking out EVOLUTION #11! Take a look at the original cover inks from artist Joe Infurnari and colorist Jordan Boyd!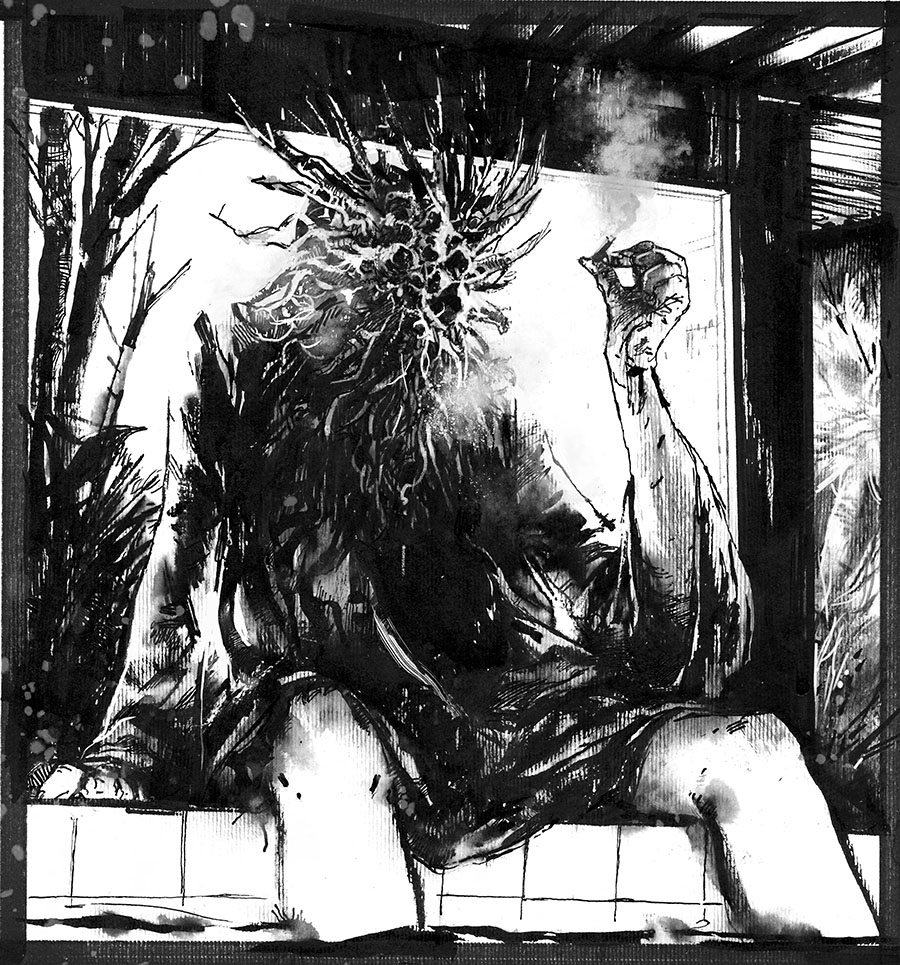 ---
EVOLUTION #11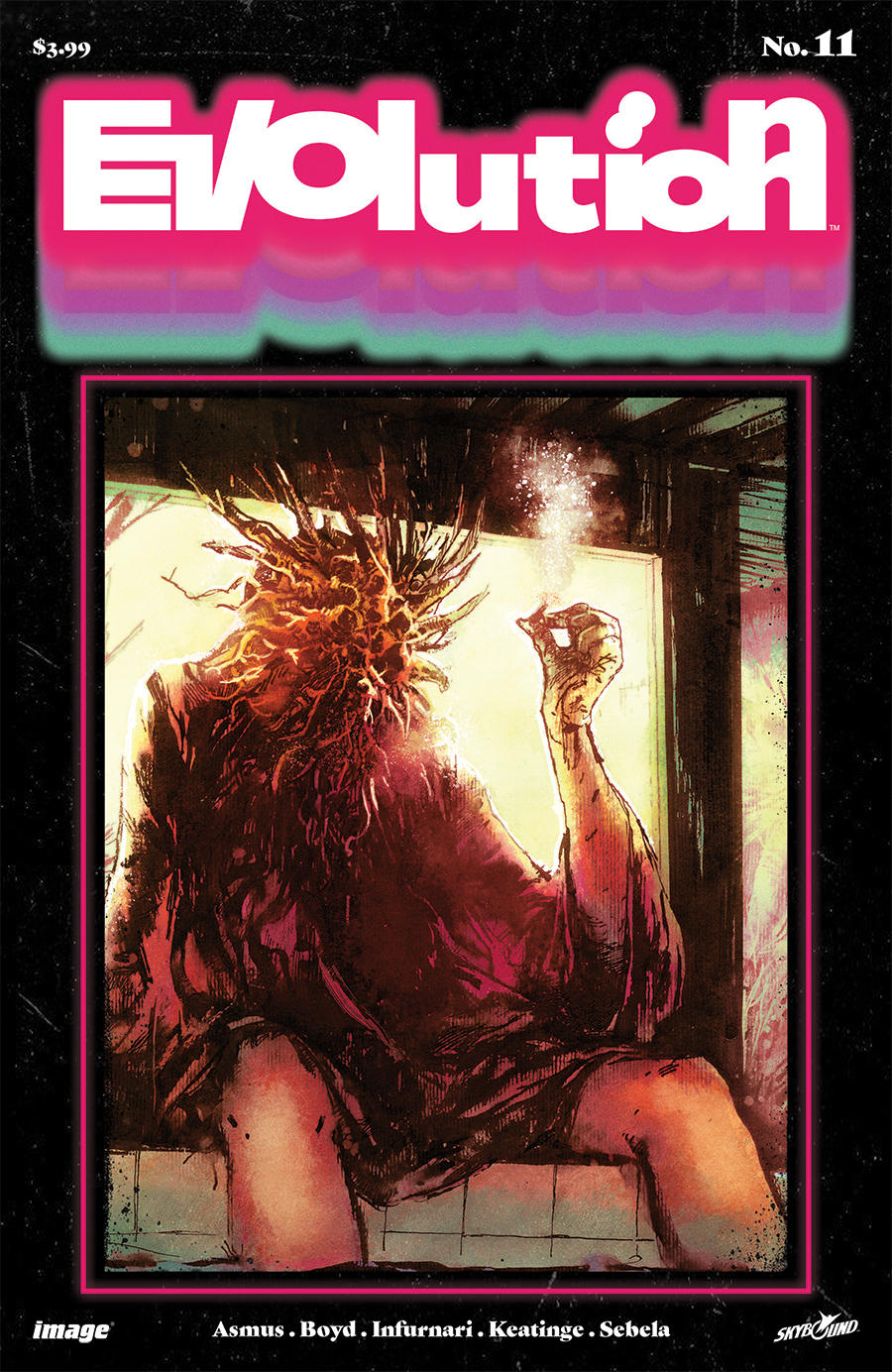 STORY: JAMES ASMUS, JOE KEATINGE & CHRIS SEBELA
ART/COVER: JOE INFURNARI & JORDAN BOYD
OCTOBER 17
32 PAGES | Full Color | Mature | $3.99
What exactly does Abe's son have to do with his quest to expose the bug? Will Hannah remain faithful to her religion in the face of Evolution? And a cult is revealed to Claire as EVOLUTION races toward the climax of the second arc!