In honor of the end of The Walking Dead comics we're thrilled to announce we're adding new Walking Dead-themed merch to our Skybound San Diego Comic Con 2019 merch lineup!
---
Rick Grimes Commemorative Shirt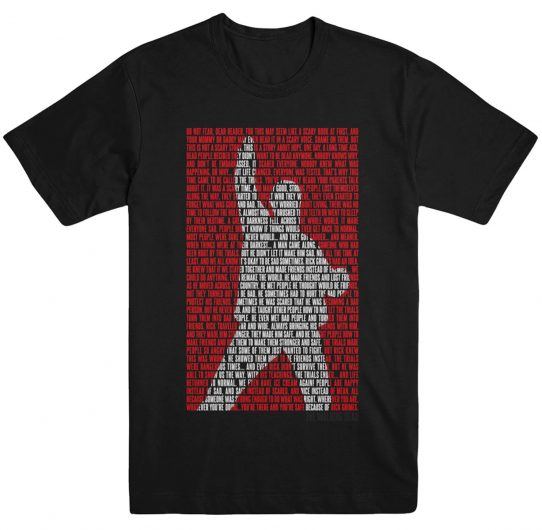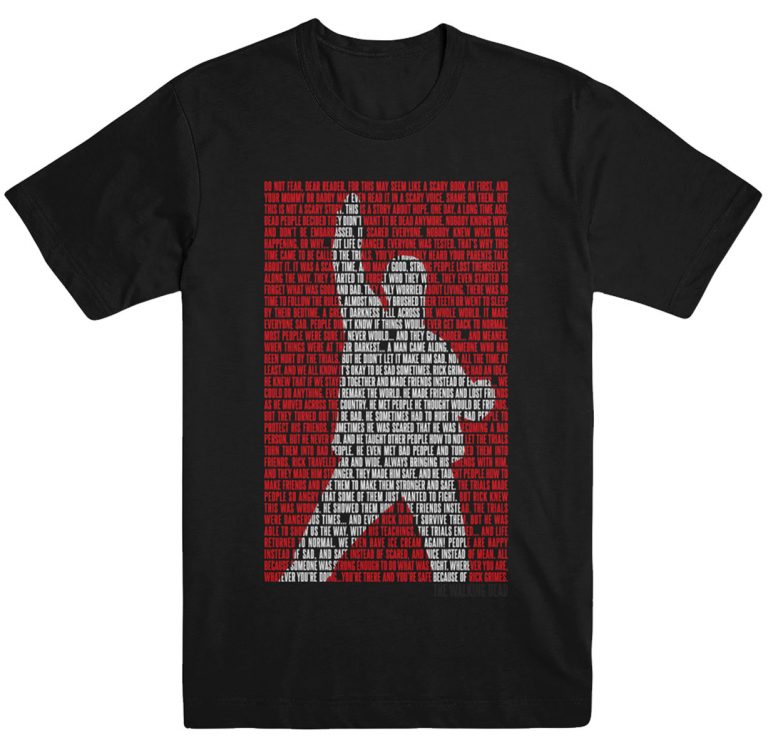 Our new commemorative shirt features the outline of the Rick Grimes statue featured in The Walking Dead Issue #193. The text overlaying the image is straight out of the book that Carl reads to his daughter Andrea at the end of that final issue.
Description: Straight from the pages of the historic THE WALKING DEAD #193, we celebrate the life of Rick Grimes with this commemorative shirt.
Availability: Just at our Skybound SDCC booth for now, but keep an eye out for them on our store later.
Price: $25
---
Jason Edmiston "Eyes Without A Face" Print Set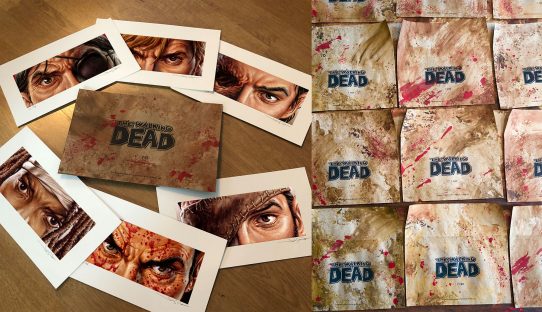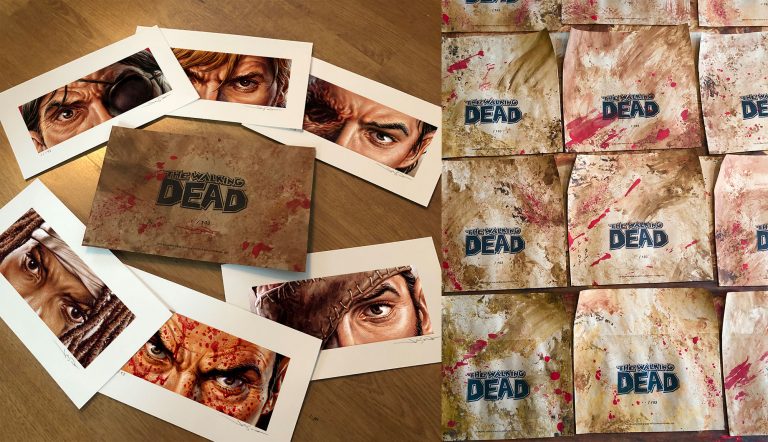 Next up is our Jason Edmiston Eye Print Set, which feature some of TWD's most iconic characters. They all come in one-of-a-kind hand-embellished envelopes.
Description: Jason Edmiston bring his "Eyes Without A Face" series to Skybound's The Walking Dead. This series of prints depicts fan favorite characters RICK, ADULT CARL, MICHONNE, GOVERNOR, and NEGAN. Collect the full set! Limited edition of 193 signed and numbered sets.
Availability: Just at our Skybound SDCC booth for now.
Price: $120
---
The Walking Dead Signed Copies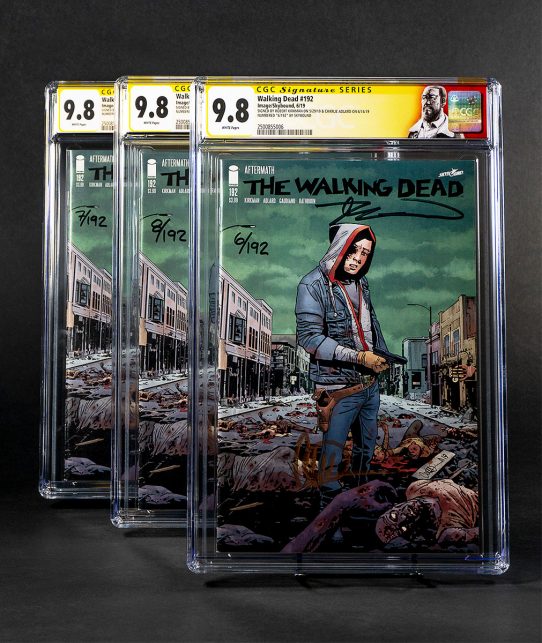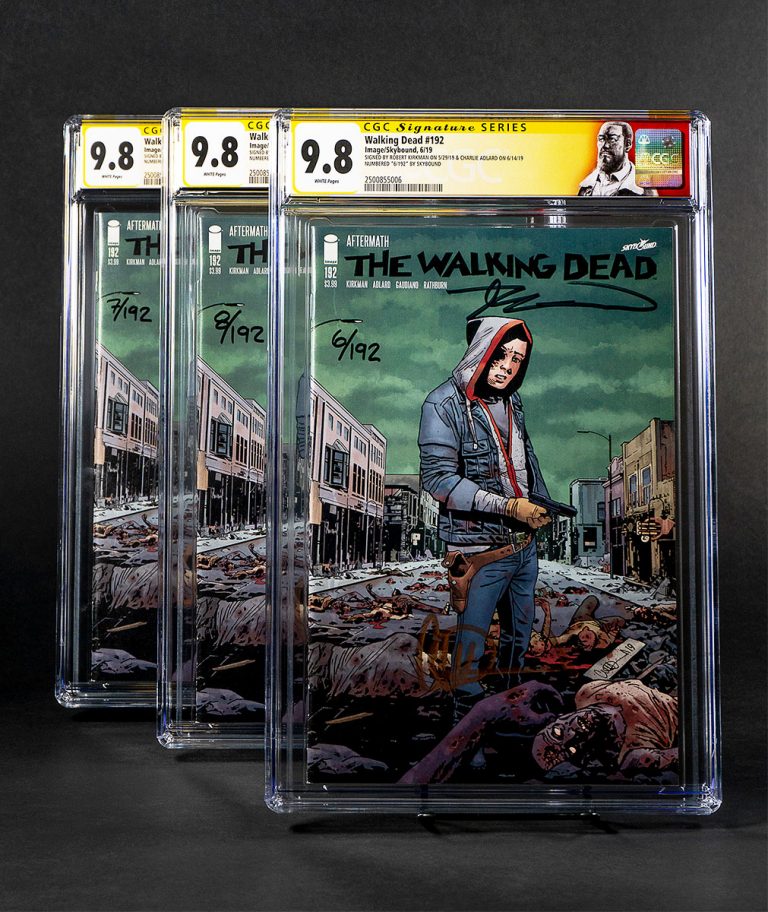 Finally, we're also offering signed and CGC graded 9.8 copies of The Walking Dead Issue 192 which come with an exclusive label featuring a Rick Grimes memorial image!
Description: Signed by Robert Kirkman and Charlie Adlard, numbered edition of 192 copies. Comes with an exclusive label featuring the memorial image of Rick on the label. This label will not be available anywhere else.
Availability: Just at our Skybound SDCC booth.
Price: $192
---
Check out the rest of our amazing Walking Dead & Skybound SDCC merch, including Walking Dead skate decks, Telltale's The Walking Dead shirts, Alpha pendants, Negan pins, and MUCH more.