SKYBOUND KICKS DOWN THE DOOR THIS MARCH WITH ULTRAMEGA KAIJU ACTION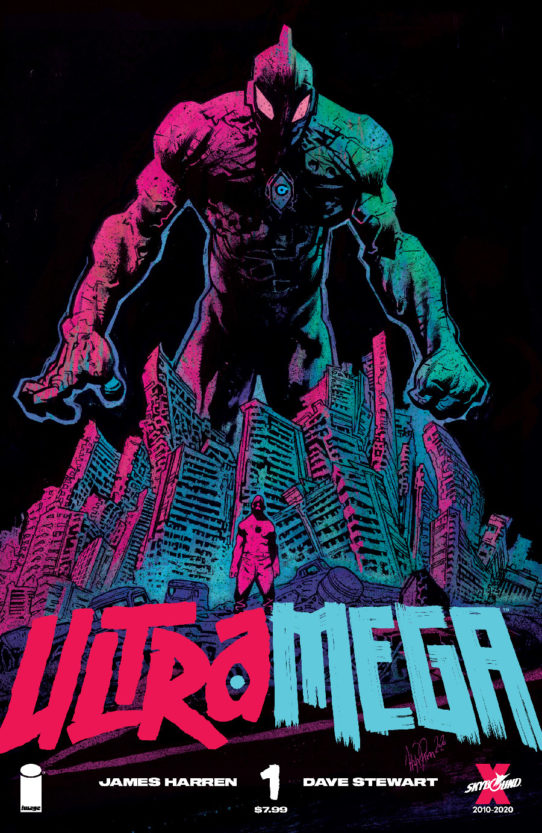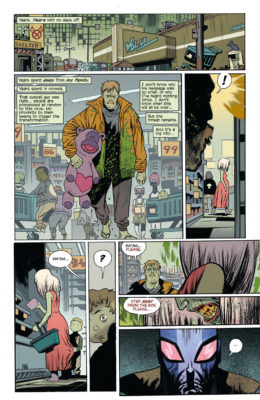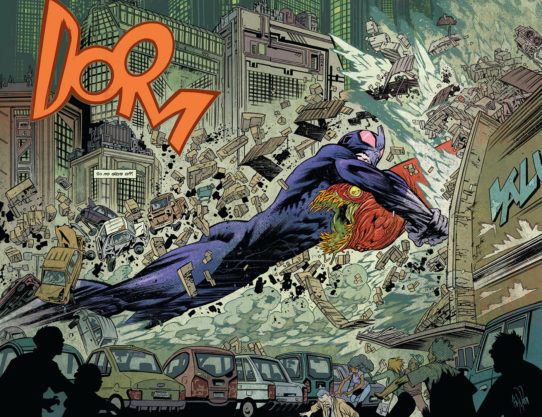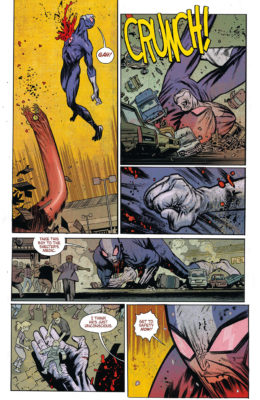 Image/Skybound Entertainment will supersize fan frenzy this March with new series ULTRAMEGA by heavyweight James Harren (RUMBLE, BPRD) and featuring the talents of multiple Eisner award winning colorist Dave Stewart.
But it's not just the creative team that's bigger-than-life. ULTRAMEGA's debut issue will sink ships with its extra-length story—busting at the seams with a whopping 68-pages of colossal goodness. The new series was announced during a conversation between Skybound's Editor-in-Chief Sean Mackiewicz and online host Hector Navarro during a Skybound Xpo panel today.
"I hope readers appreciate an honest stab at making visceral, surprising, and bizarre comics," said Harren. "It's a celebration of the kinds of books I grew up reading—comics that move and curse and bleed. Skybound has given me the unbelievable privilege to play and experiment—and with any luck, deliver a book that doesn't look like anything else. And Dave Stewart's there to hit home runs and make the world a better place with his color art."
In the world of ULTRAMEGA, a cosmic plague has spread and transformed everyday people into violent, monstrous kaiju. Only the Ultramega—three individuals imbued with incredible powers—hold the line against this madness. Their battles level cities and leave untold horror in their wake. Now, the final reckoning approaches for the Ultrmega… but is this a war they can even win?
Pacific Rim? Puny. Godzilla? A guppy. Readers beware: no series launch in 2021 could possibly be bigger than ULTRAMEGA. Literally.
ULTRAMEGA #1 will be available at comic book shops on Wednesday, March 17.
ULTRAMEGA #1 will also be available for purchase across many digital platforms, including Amazon Kindle, Apple Books, comiXology, and Google Play.