Issue #169 is out NEXT WEEK and we have the preview! Hit us with predictions in the comments.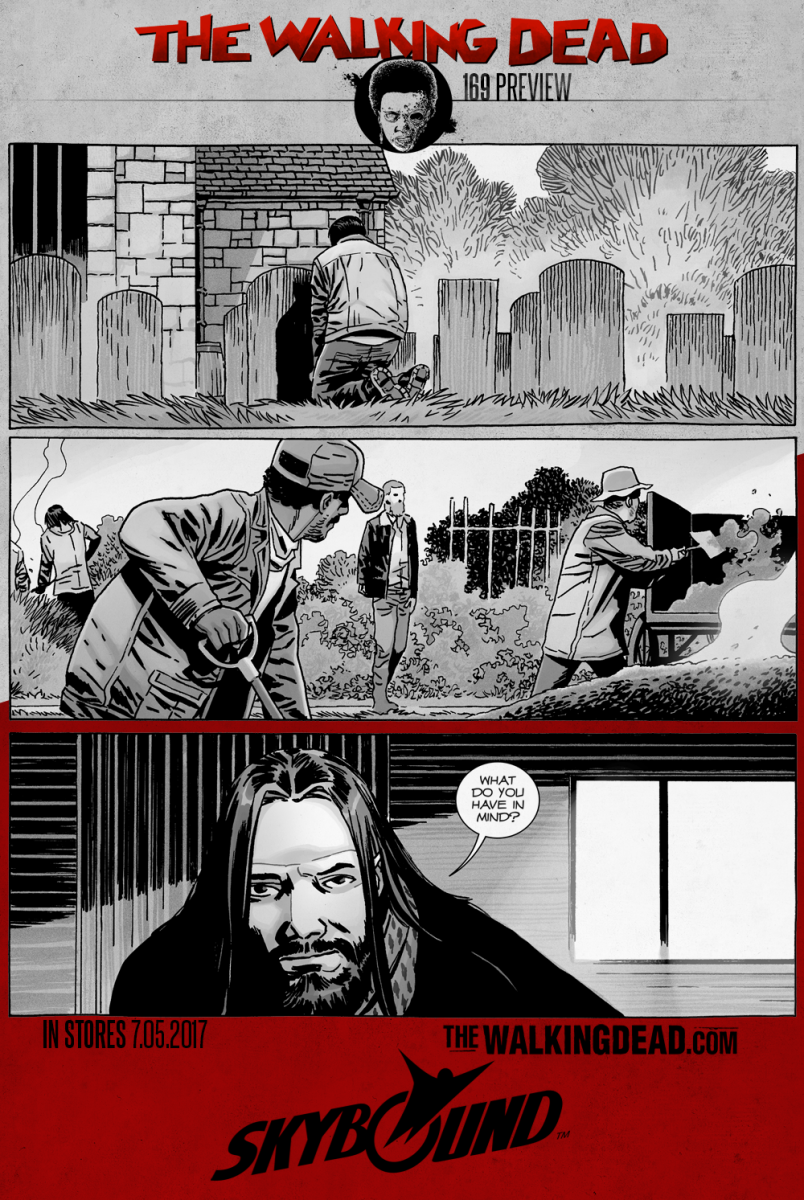 The Walking Dead Issue #169
Story: Robert Kirkman
Art: Charlie Adlard, Cliff Rathburn, Stefano Gaudiano
Cover: Charlie Adlard, Dave Stewart
JULY 5
32 PAGES | Black & White | Mature | $2.99
"LINES WE CROSS"
NEW STORY ARC "LINES WE CROSS" It is time for Dwight to step up.