"Red Dirt"
Madison and the soldiers return to the ranch torn and tattered after their encounter with Walker. Jeremiah dismisses the tribe as just a bunch of low-life welfare cheats but Madison asserts they're far more dangerous than that. Meanwhile, Jake and Alicia bond over semi-automatic weapon training and Gretchen tells Madison her father wants to leave for a colony they heard about in Colorado. That night, the ranch awakes to a new fire, this one set on the ridges.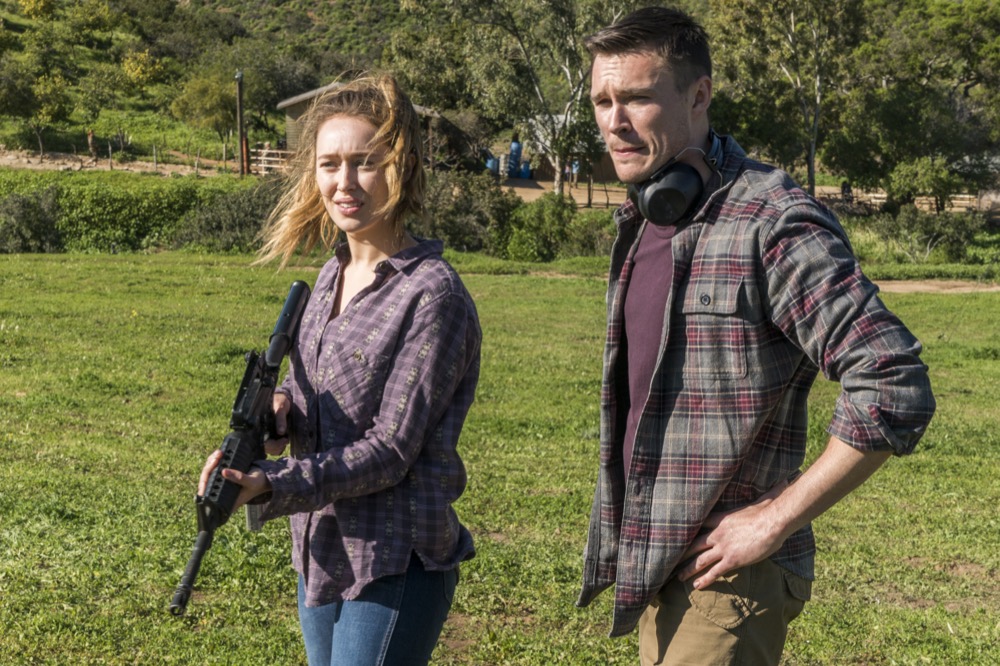 After assessing the fire damage the next morning, Jeremiah surmises Walker is to blame because he wouldn't have the balls to burn them down entirely. Meanwhile, Troy catches Vernon's family stealing supplies to leave and threatens them to stop. Vernon informs Jeremiah that after the fire he needs to leave to protect his family. Troy threatens to kill them for abandoning the ranch them but Jake and Jeremiah allow them to leave.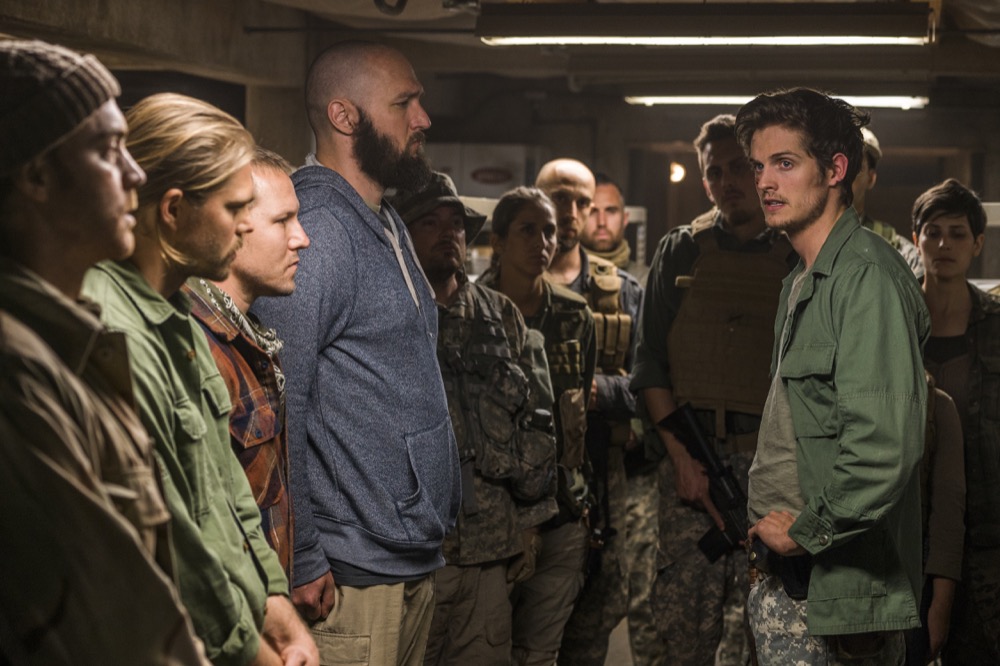 Later, Madison tries calming Troy down at the armory but he's too upset about Mike leaving with Vernon. She offers help with people who try leaving in the future. The community soldiers arrive and Troy tells them they need to set an example to the others and establish a chain of command.
After a drunken tantric episode the night before, Jeremiah apologizes to Nick and then notices Vernon's horse tied up nearby. Alarmed, Jeremiah instructs Nick to grab Madison. The three of them drive off to locate Vernon while Alicia discovers Jake's plan to (try to) make peace with Walker at the Blackwater Reservation and asks him not to go.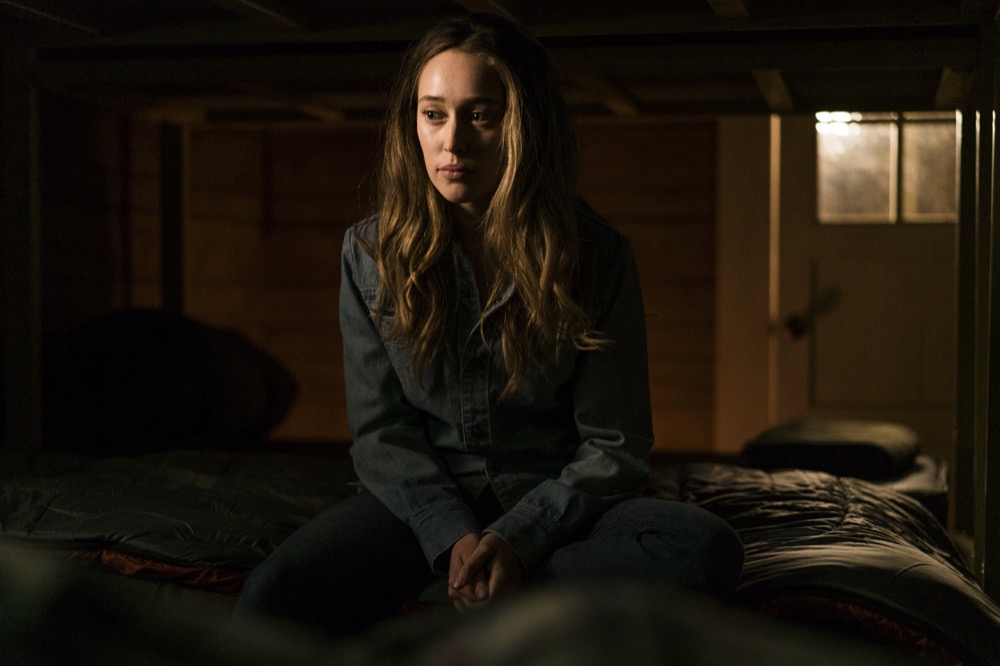 Madison, Nick, and Jeremiah discover Vernon's camper, which is riddled with bullets. Jeremiah enters the camper where he finds Vernon and his wife dead. He kills them while Nick finds Mike behind the camper stuffed with bullets and a zombified Gretchen feasting on the horse. Nick suggests it was Troy that did this but Madison's unsure.
They return to camp and Madison shows the horrified community members the bodies of the Vernon family. Troy looks on as if to confirm Nick's suspicions, but Madison uses the killings as a way to warn others not to leave. She also uses it as ammunition to paint Walker in a more villainous light. Later, Nick chastises Madison for her big lie and warns her not to sleep on Troy's malevolence. Troy confesses to her later he WAS the one that killed Vernon's family and Madison, who assumed as much, warns him not to lose his cool like that again. She needs him in their inevitable fight with Walker's people, but how long can Madison let him free?
---
What did YOU think of the episode? Should Troy be exiled or worst? Tell us in the comments!