Hey gang! We're back with our comic comparison after a week off due to SXSW! There's really just one big event I wanted to focus on here since it's a doozy as evidenced by the two big-ass images below (click for bigger versions).
RICK TALKS TO DOUGLAS/DEANNA
In the comic this confrontation is all one event (in VOLUME 13: TOO FAR GONE). Rick goes to Douglas (Deanna) and argues that Pete is a danger. I've truncated a bit in the comparison but the gist is mostly there for both the comic and the show. The meeting takes place in the makeshift cemetery (in the comic this is the first time Rick sees it), Douglas (Deanna) argues that Pete is the doctor, and Rick kind of decides he'll do whatever is necessary.

Douglas is definitely less on Rick's side in this argument than Deanna, who at least seems to consider Rick's argument and admits that Pete is abusive.
RICK VS PETE
In the comic, Rick talks to Douglas and immediately heads to Pete's house to kick his ass. In the show about half an episode occurs between Rick's talk with Deanna and his confrontation with Pete. He also talks to Jessie twice. But once the punches fly the rest is basically STRAIGHT from the comic, with the show fight seeming to be a little more drawn out. Again, here is a slightly truncated comparison:

You can see some direct lifts in both the dialogue and the visuals. Pretty cool!

DISCUSS THIS EPISODE IN OUR RECAP: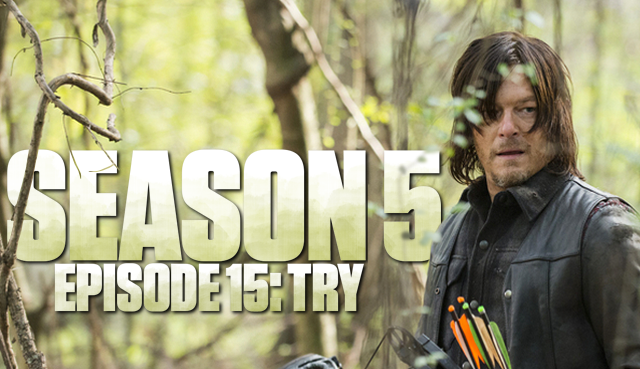 THE WALKER STALKERS DISCUSS THIS EPISODE: