Diamond has just released their best-seller lists for the 2010-2019 decade and would. you. look. at. that. Our very own THE WALKING DEAD dominates the best-selling graphic novels list with 28 out of the 100 slots (TWENTY-EIGHT!). Specifically, it's volumes 1-25, the first two compendiums, and our hardcover Book One. And the top spot, el numero uno, is TWD Volume 1. Heck yes. Our fans are the best. On the single-issue chart, three TWD issues made the list: issues #100, #115, and #132.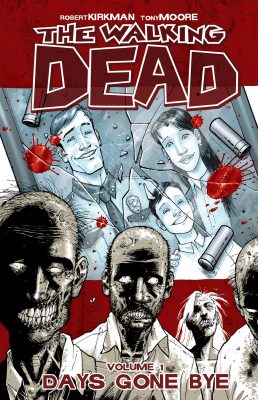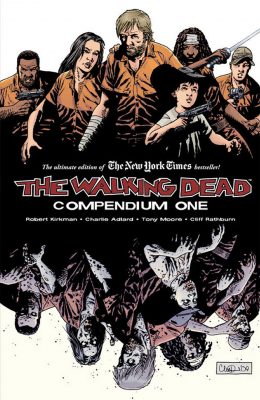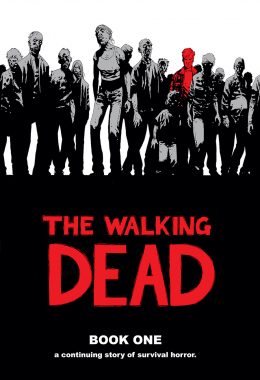 And what's also cool is there's a wealth of other Image Comics titles, bringing the full Image Comics count to 51! More than HALF of the top 100-selling graphic novels (really collected editions but let's not quibble over semantics here) are under the Image umbrella! How cool is that? On the list are the amazing CHEW (cough cough our OUTER DARKNESS/CHEW crossover is on the way cough cough), DEADLY CLASS, EAST OF WEST, MONSTRESS, and way more including—of course—SAGA, which has the first NINE volumes on the list! Holy moly! Is now a good time to plug the SAGA and MONSTRESS merch we make?
This is a really big deal for creator-owned comics to outsell the big guns like this in this category. It speaks both to skills of the creative teams and that fans are responding to the stories that creators are most passionate about—their own. And the big two can sell boatloads of #1s and reboots and insane crossovers (we love that stuff too) but when readers just want to dig into story, it's the creator-owned titles they seem to be picking up over longer runs. Congrats to the creative teams, the writers, artists, colorists, letterers, designers, and editors that put their all into these books. And a big congrats to EVERYONE at Image Comics and here at Skybound that work so hard to make all this happen! Here's to the next decade!