The end of the year is just around the corner and with it comes the last WALKING DEAD comic cover of 2017! I know! We can't believe it's that time already either. Take a look at the cover and get the first details for issue 174 below and let us know in the comments what you think is going to happen to dear old Negan.
---
THE WALKING DEAD #174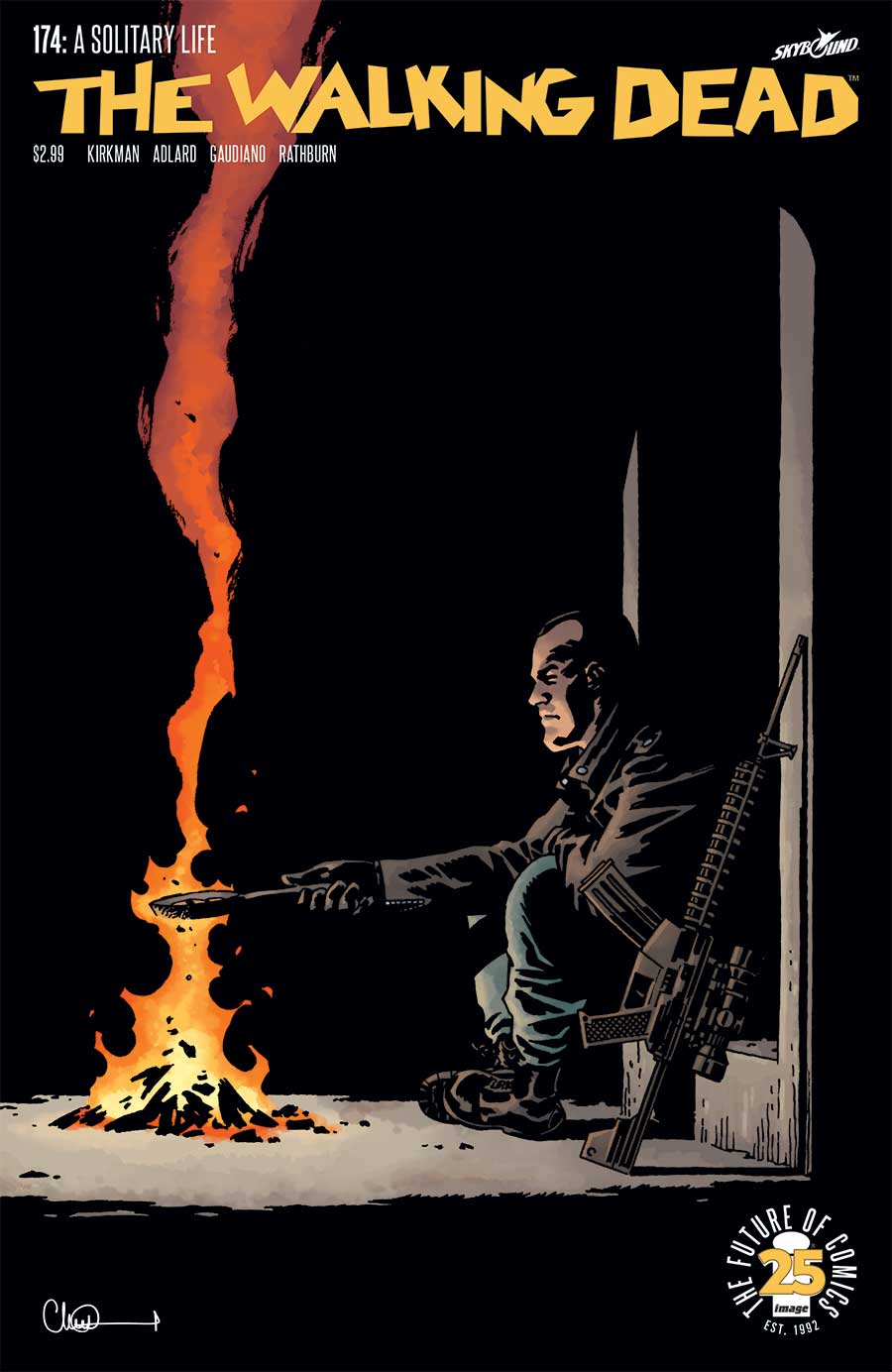 STORY: ROBERT KIRKMAN
ART: CHARLIE ADLARD, STEFANO GAUDIANO & CLIFF RATHBURN
COVER: CHARLIE ADLARD & DAVE STEWART
DECEMBER 6
32 PAGES | Black & White | Mature | $2.99
"A SOLITARY LIFE"
The sad, sorry, solitary life of Negan. Face it, true believers, he deserves this.