Hey there guys and gals! September is almost over which means it's time for us to officially reveal our December solicit to you! We've submitted our December books for retailers to check out/order and that means it's time to show them off to you fine folks. We're rapping up 2017 with some awesome new books for you! We've got a ton of new comics and a bit of a tease with a trade coming out in January. Tell us which books you're most looking forward to in the comments and make sure to tell your retailer to order your copies TODAY!
---
BIRTHRIGHT #29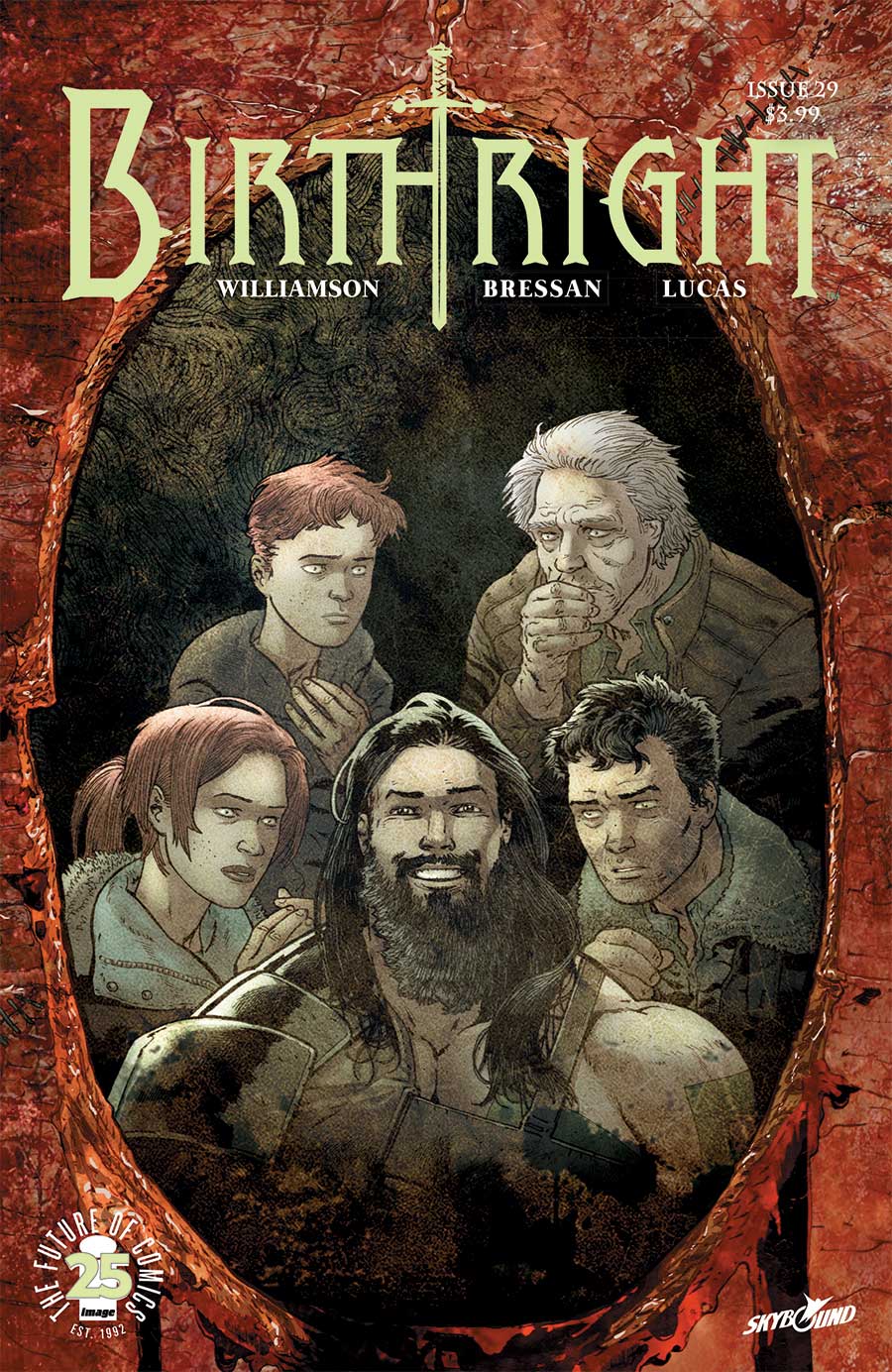 STORY: JOSHUA WILLIAMSON
ART/COVER: ANDREI BRESSAN & ADRIANO LUAS
DECEMBER 13
32 PAGES | Full Color | Teen+ | $3.99
There is a temple buried within a mountain that has never been written about or even dreamed of. Nothing can prepare the Rhodes family for the magic within… but desperate measures must be taken to shift the balance of power against Lore.
---
EXTREMITY #9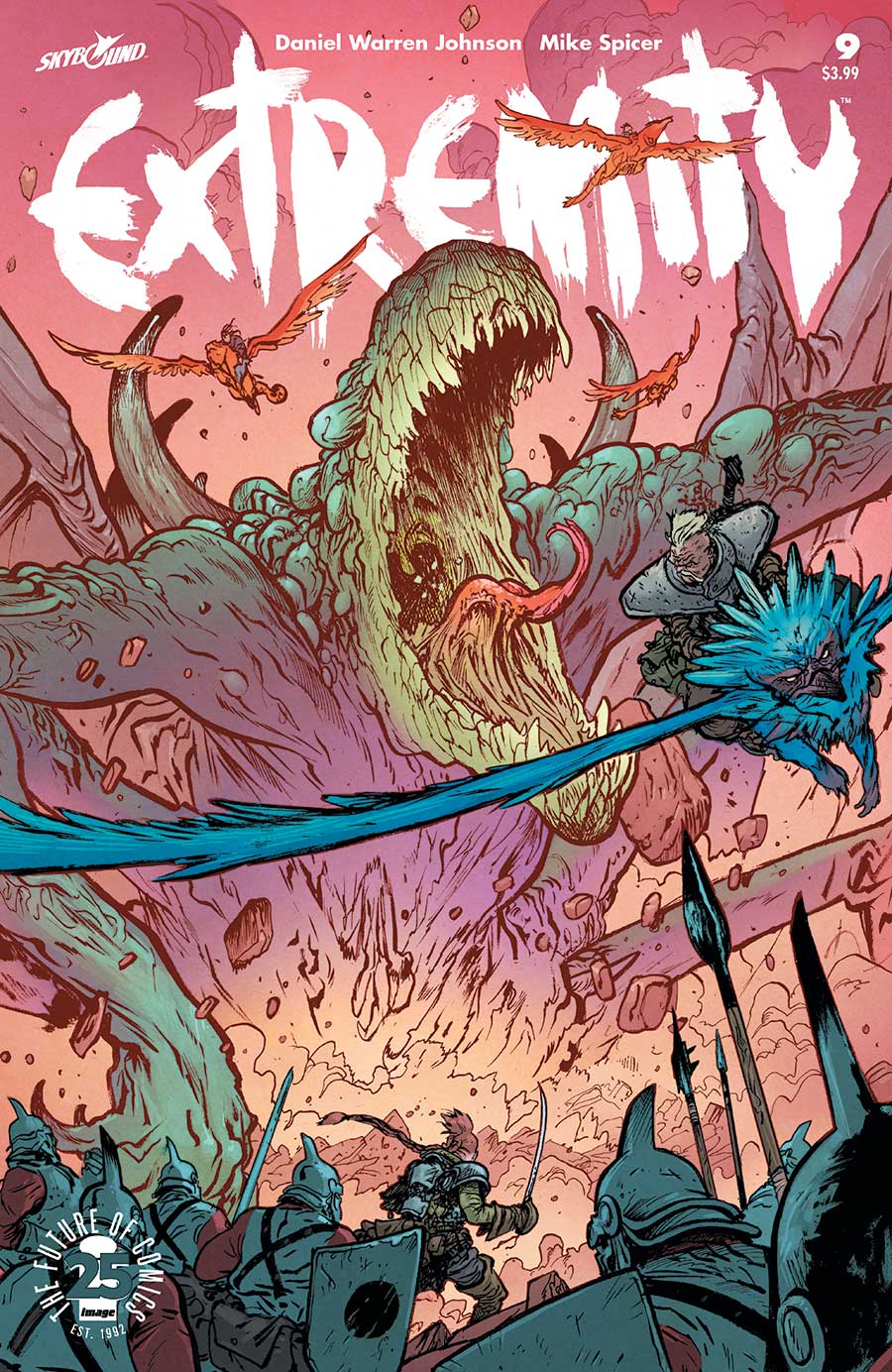 STORY/ART/COVER: DANIEL WARREN JOHNSON
COLOR: MIKE SPICER
DECEMBER 6
32 PAGES | Full Color | Teen+ | $3.99
As Thea and Rollo risk life and limb to revive a fallen friend, Annora proves that the beasts below aren't the only monsters prowling the Ancient Dark.
---
EVOLUTION #2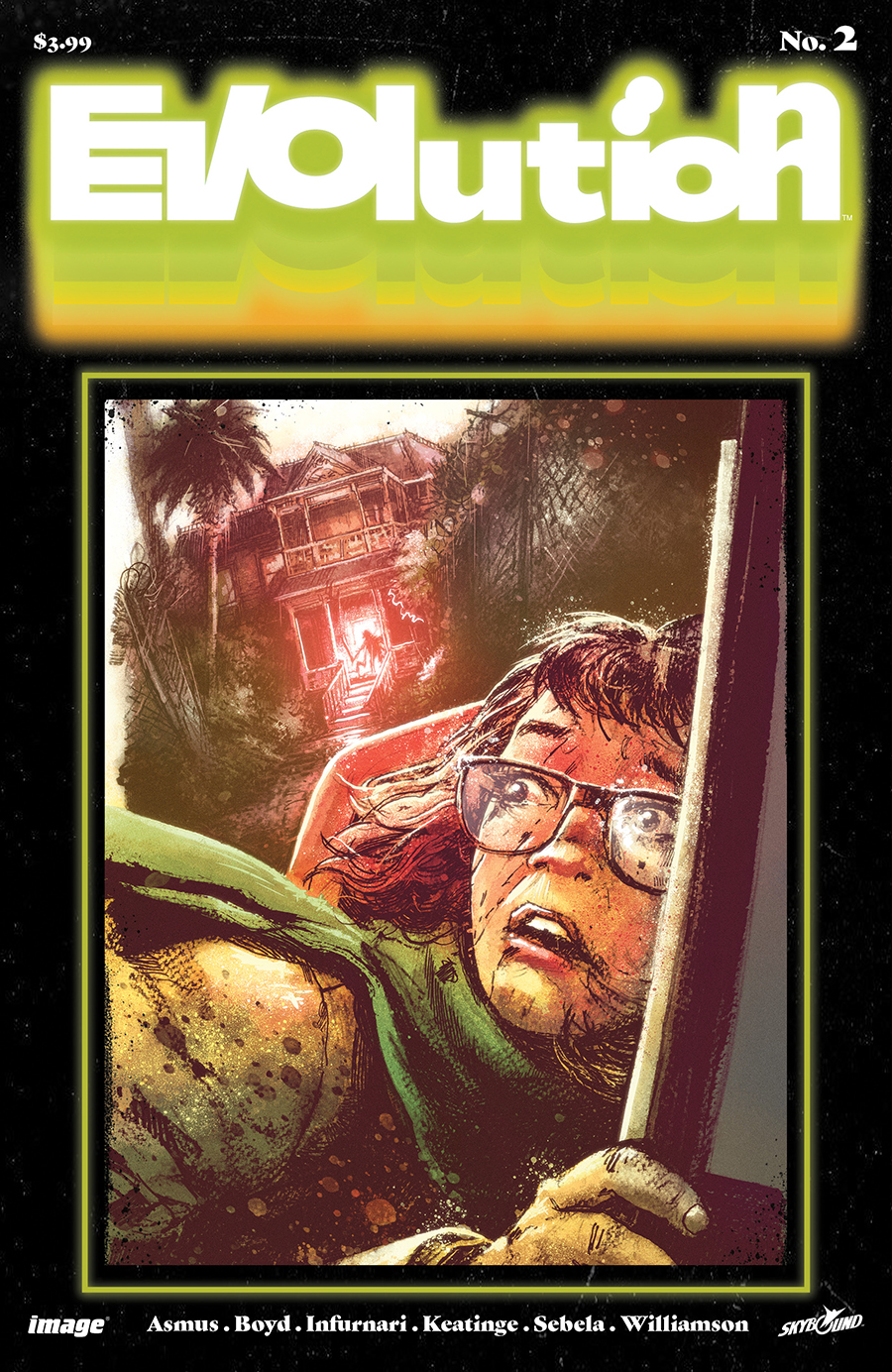 STORY: JAMES ASMUS, JOE KEATINGE, CHRIS SEBELA & JOSHUA WILLIAMSON
ART/COVER: JOE INFURNARI & JORDAN BOYD
DECEMBER 20
32 PAGES | Full Color | Mature | $3.99
Something is happening to humanity across the world. What ties together a college dropout in Santa Monica, a rogue doctor in Philadelphia, and a nun in the Vatican? The answer already lies dormant within you.
---
GASOLINA #4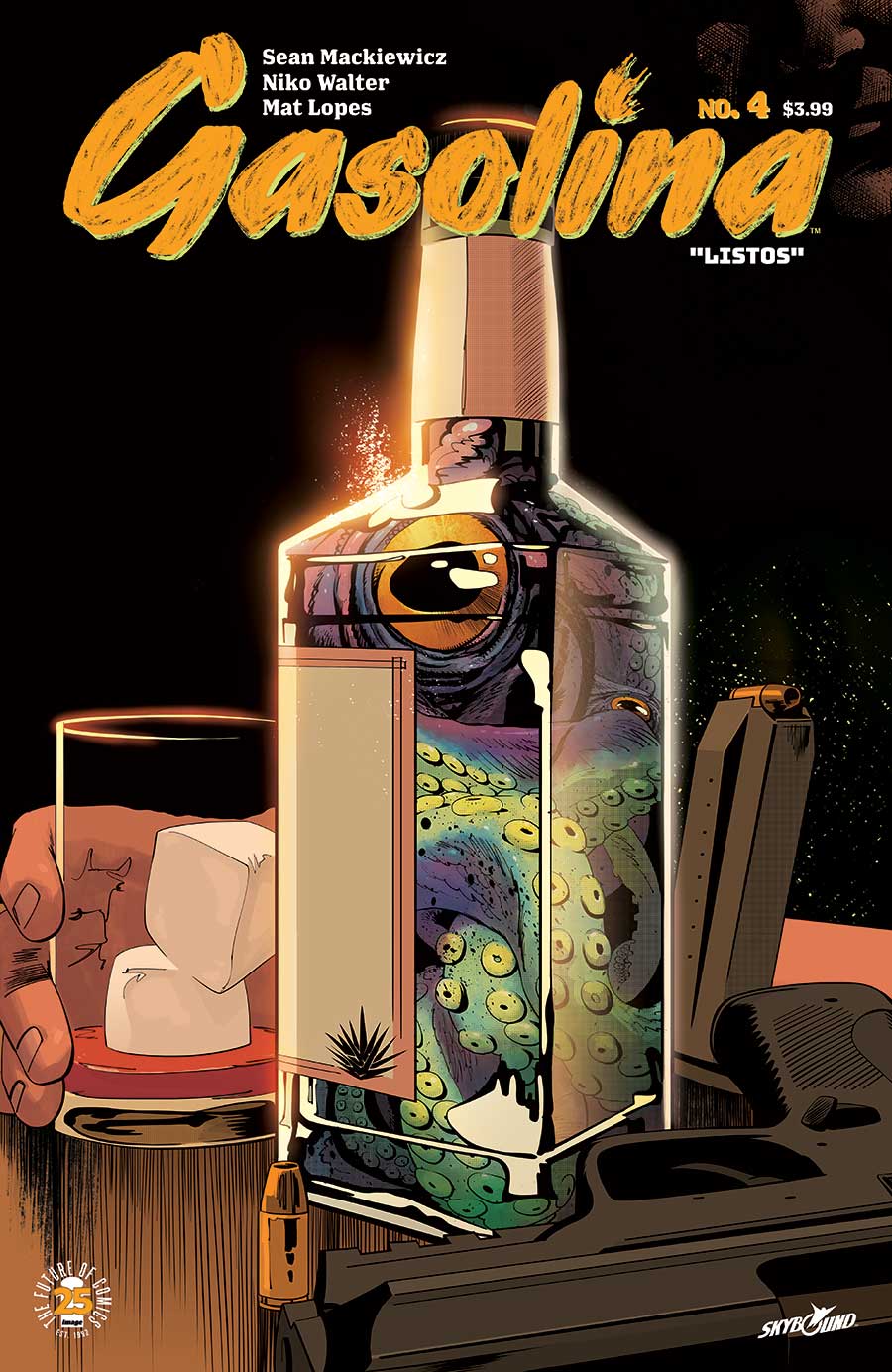 STORY: SEAN MACKIEWICZ
ART: NIKO WALTER & MAT LOPES
DECEMBER 27
32 PAGES | Full Color | Mature | $3.99
"Listo"
There's a war going on outside that no one is safe from. Families are being taken by Los Queridos while monsters emerge from the soil. Amalia and Randy have lived on the run for too long. Now, they stand and fight… no matter the sacrifice.
---
HORIZON #17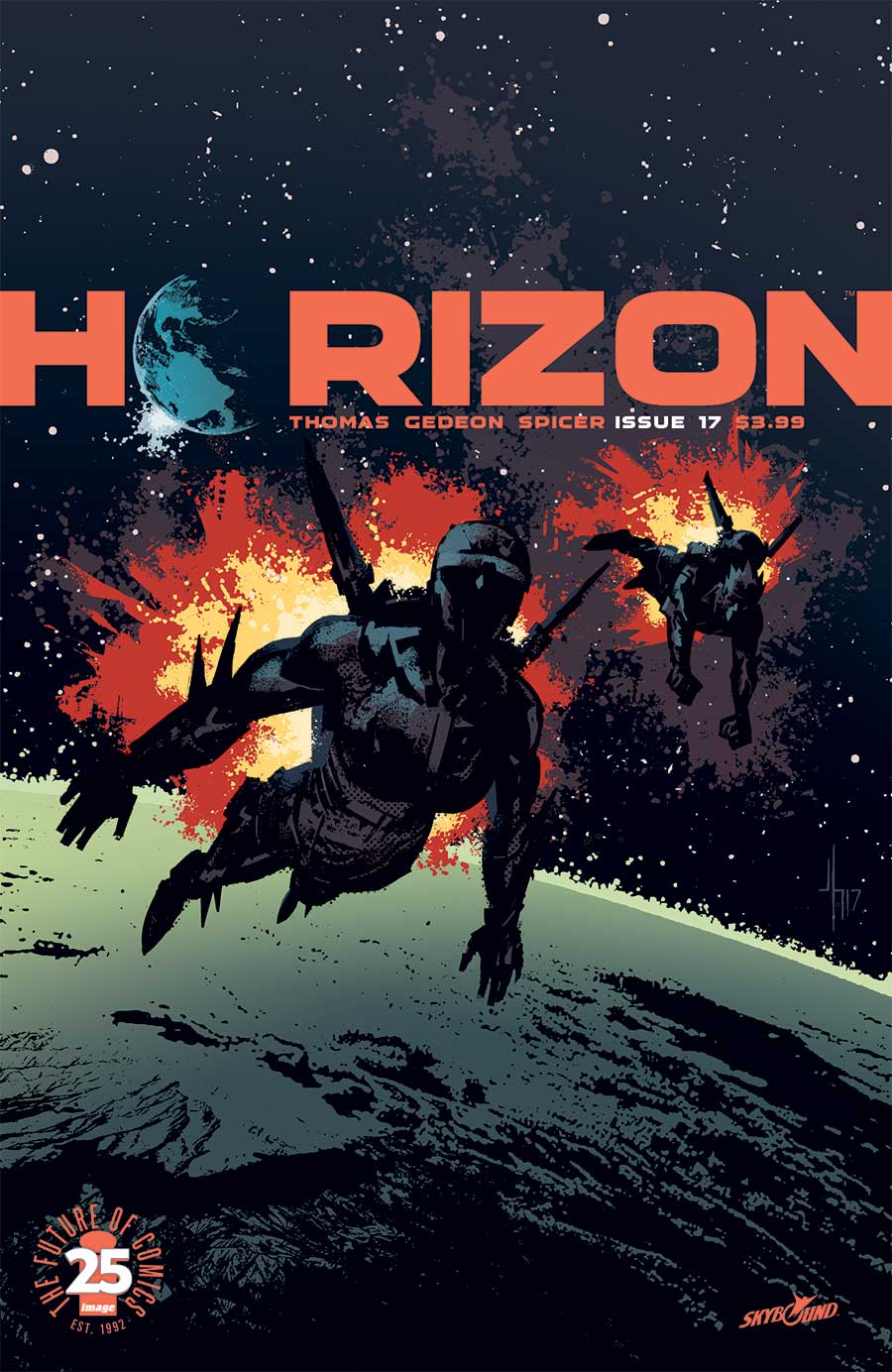 STORY: BRANDON THOMAS
ART: JUAN GEDEON & MIKE SPICER
COVER: JASON HOWARD
DECEMBER 20
32 PAGES | Full Color | Mature | $3.99
Lincoln is here to teach the Valians an important lesson: you never know as much as you think you do. A lesson Zhia Malen must learn at a cost.
---
INVINCIBLE #143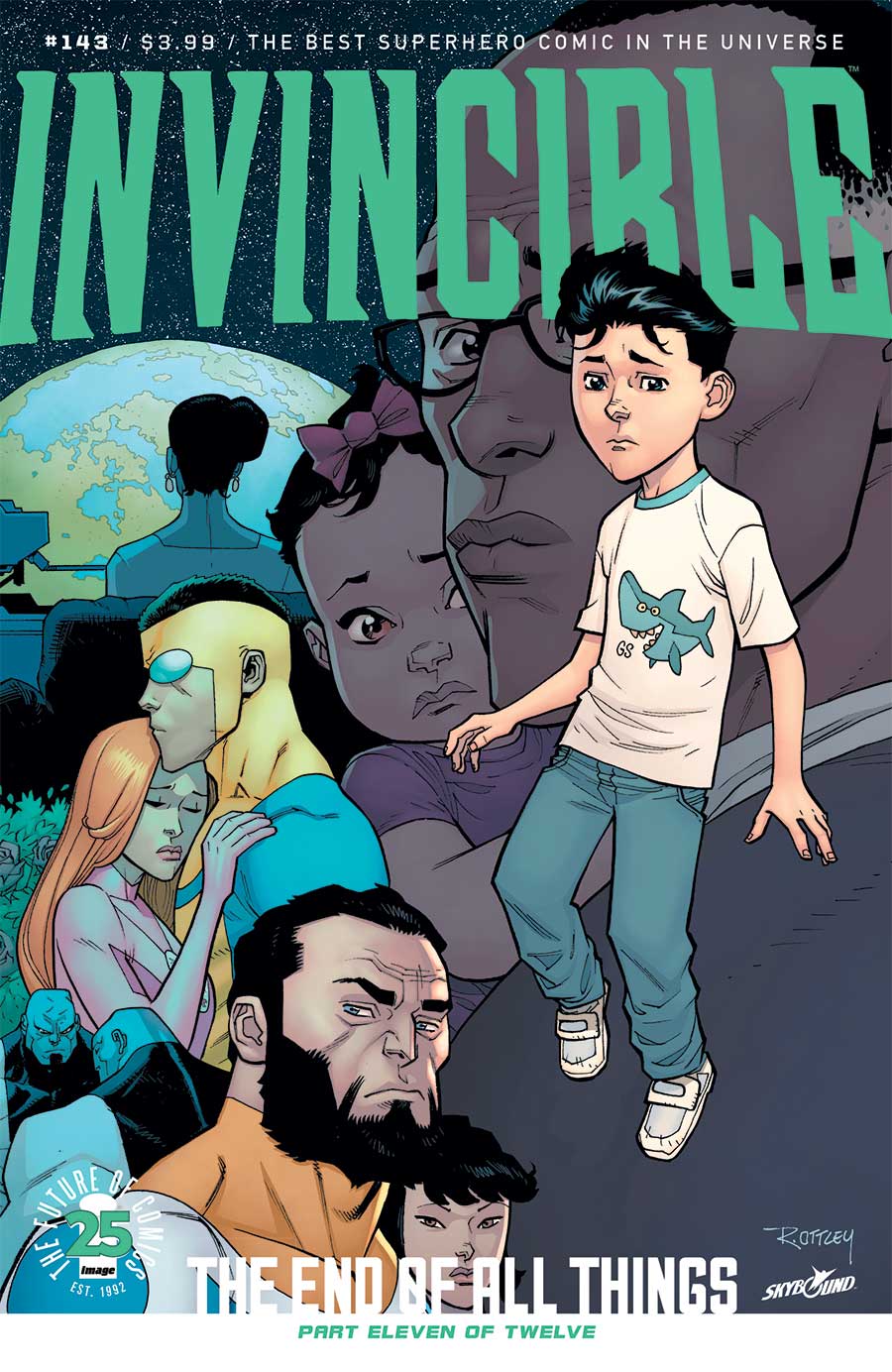 STORY: ROBERT KIRKMAN
ART/COVER: RYAN OTTLEY & NATHAN FAIRBAIRN
DECEMBER 20
24 PAGES | Full Color | Mature | $3.99
THE END OF ALL THINGS Part 11 of 12
This is the one where Mark Grayson learns he has a son he didn't know about. But the good news is… that son is AWESOME! Holy crap! One more issue after this until the end. We're as sad as you are.
---
OUTCAST BY KIRKMAN & AZACETA #32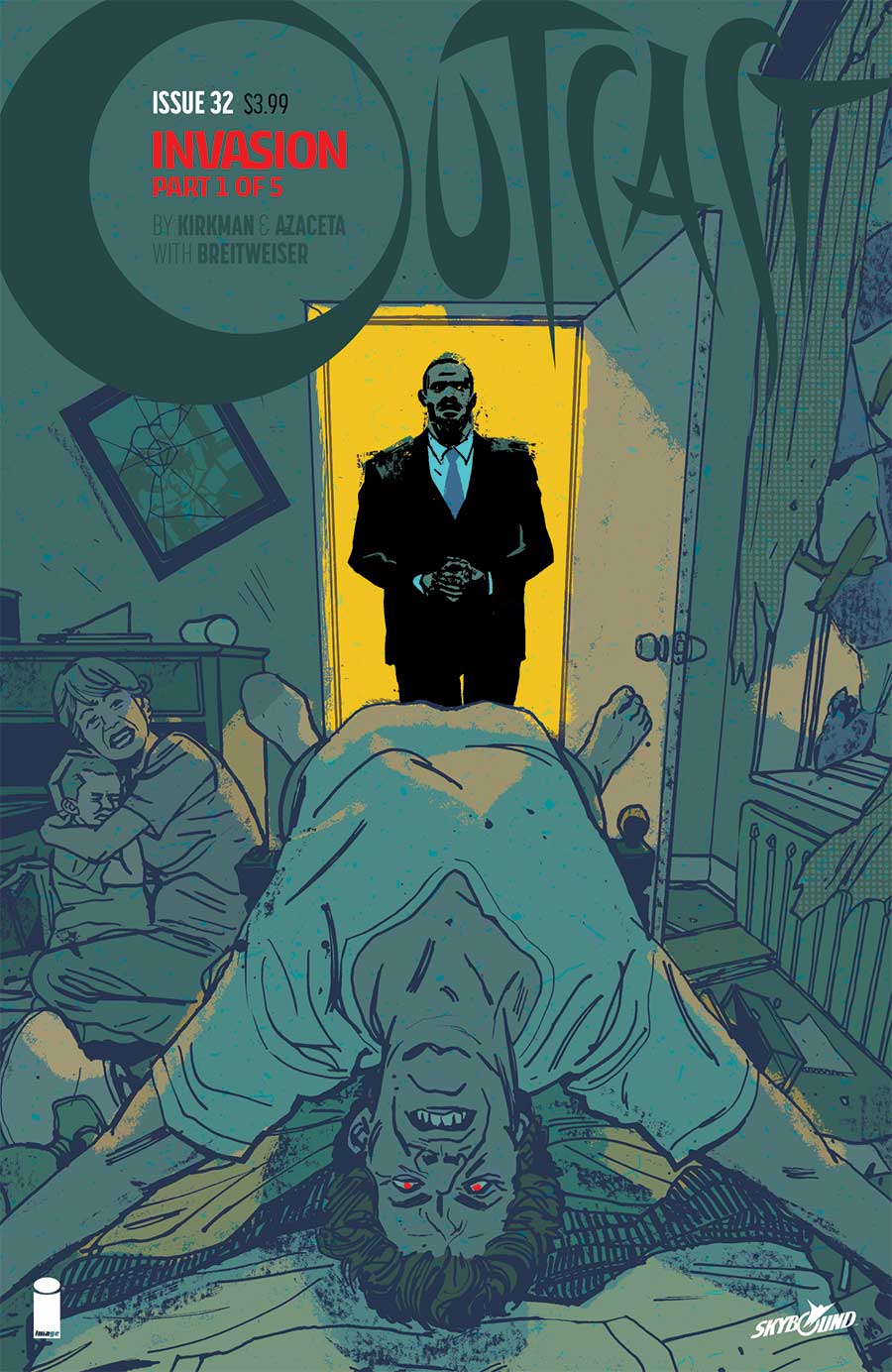 STORY: ROBERT KIRKMAN
ART / COVER: PAUL AZACETA & ELIZABETH BREITWEISER
DECEMBER 27
32 PAGES | Full Color | Mature | $3.99
INVASION part 1 of 5
The town of Rome, West Virginia has always been a hotbed of demonic activity… but with Kyle Barnes gathering allies to oppose them, the forces of darkness must also rally their forces for the coming WAR!
REDNECK #8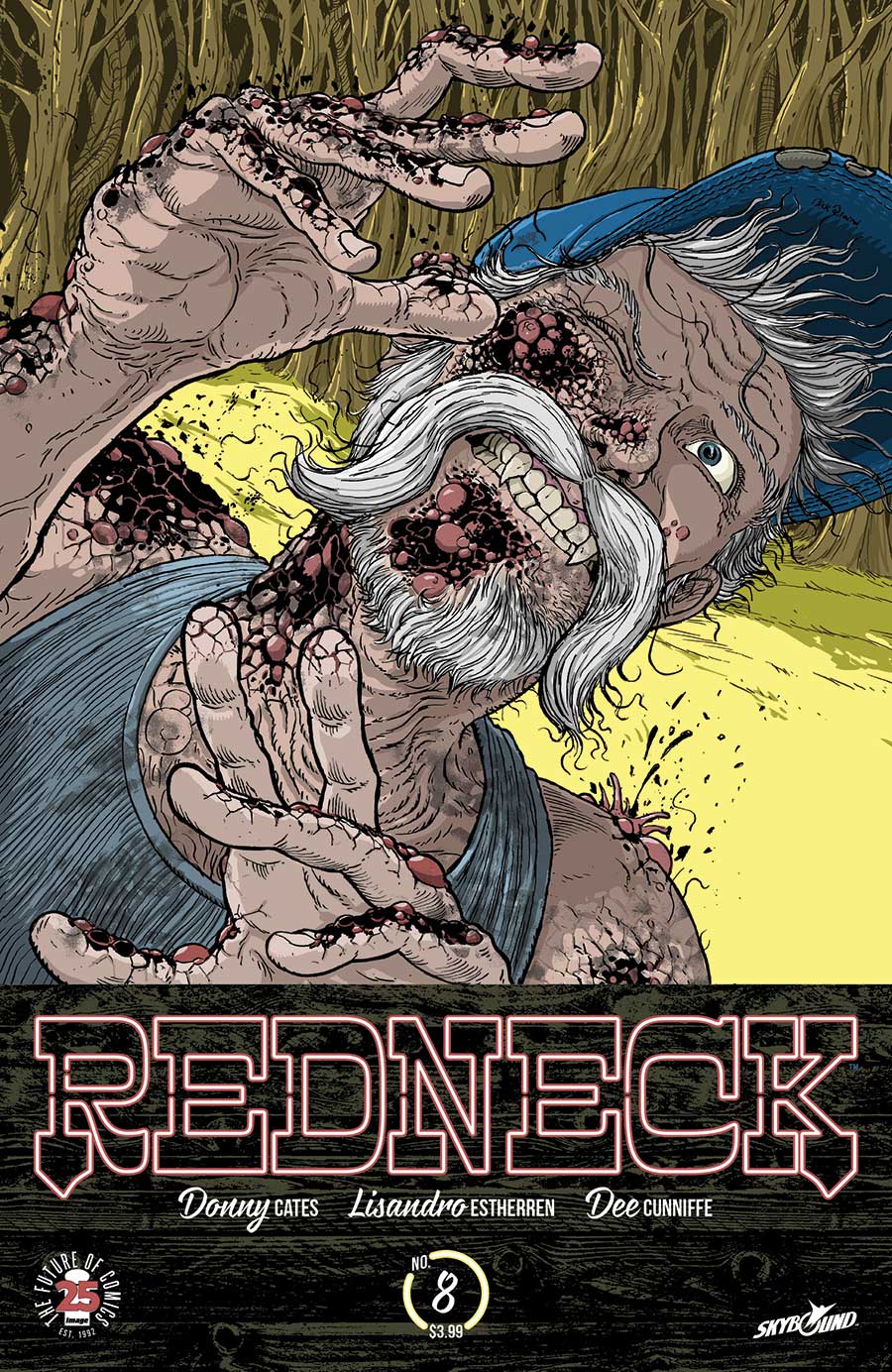 STORY: DONNY CATES
ART: LISANDRO ESTHERREN & DEE CUNNIFFE
COVER: NICK PITARRA
DECEMBER 27
32 PAGES | Full Color | Mature | $3.99
You never see the thing that gets you in the end. At least, that's how the saying goes, but with the Bowmans taking on new blood, is the thing that's going to end up killing them all right in front of their very faces? And what does a weird albino boy out in the woods have to do with all this?
---
SLOTS #3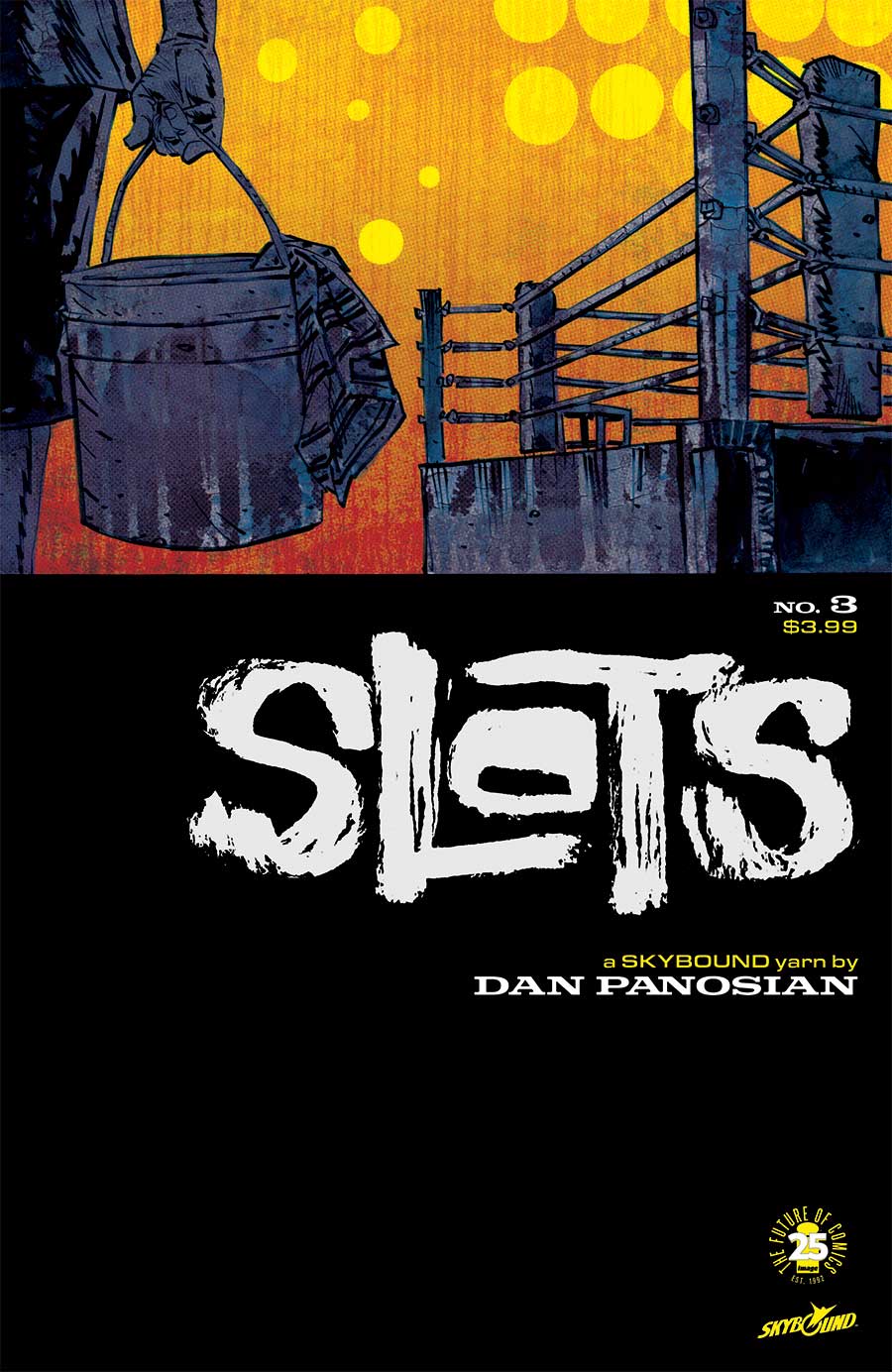 STORY/ART/COVER: DAN PANOSIAN
DECEMBER 13
32 PAGES | Full Color | Mature | $3.99
What's more dangerous than a psychic at a poker table? An angry casino realizing the house doesn't always win.
---
THE WALKING DEAD #174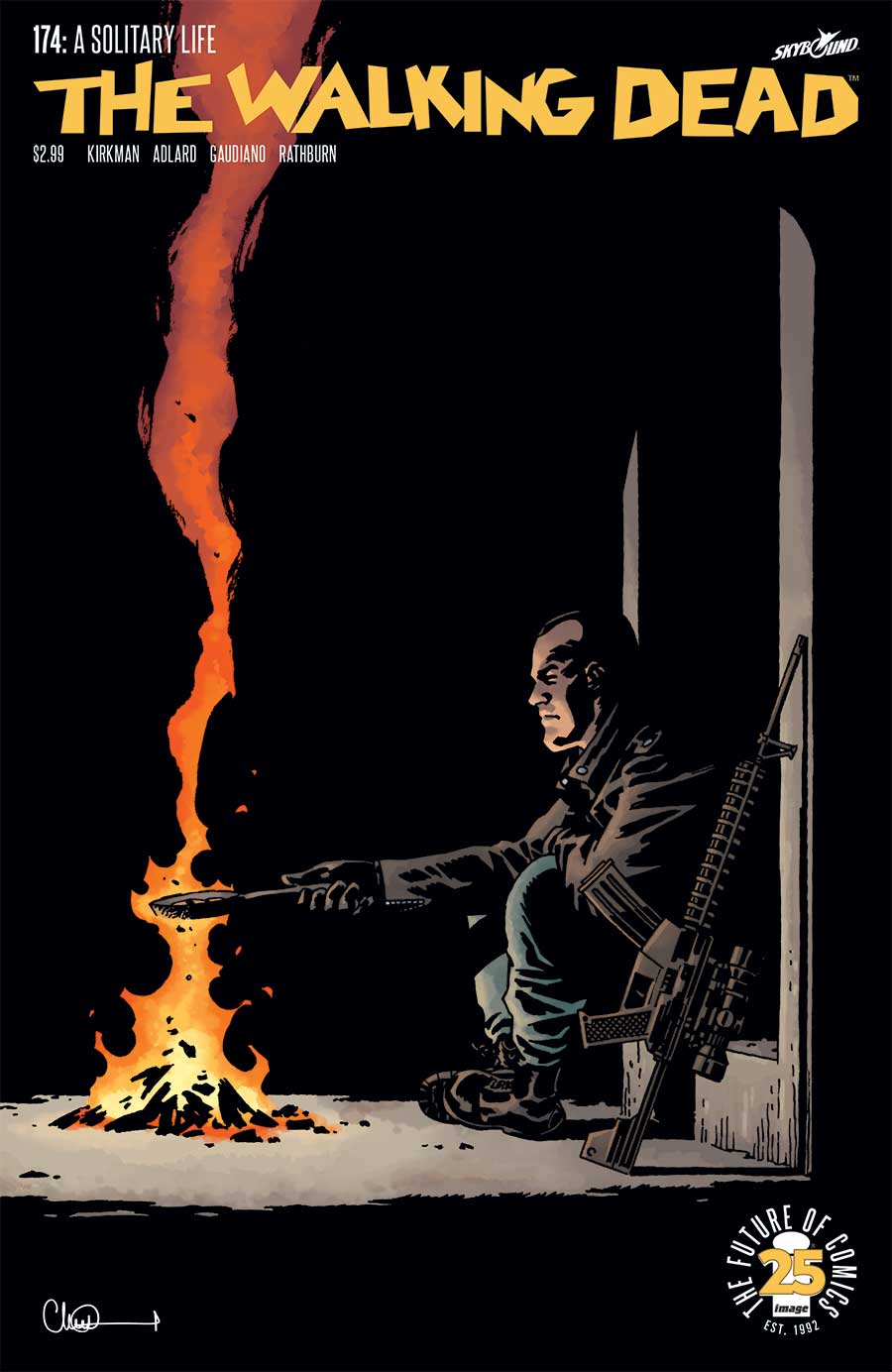 STORY: ROBERT KIRKMAN
ART: CHARLIE ADLARD, STEFANO GAUDIANO & CLIFF RATHBURN
COVER: CHARLIE ADLARD & DAVE STEWART
DECEMBER 6
32 PAGES | Black & White | Mature | $2.99
"A SOLITARY LIFE"
The sad, sorry, solitary life of Negan. Face it, true believers, he deserves this.
---
KILL THE MINOTAUR VOL. 1
STORY: CHRIS PASETTO & CHRISTIAN CANTAMESSA
ART / COVER: LUKAS KETNER & JEAN-FRANCOIS BEAULIEU
JANUARY 31
184 PAGES | Full Color | Mature | $19.99
ADVANCE SOLICITED
Athens lost the war to Crete. Now, they pay tribute to King Minos by sacrificing their best citizens to his unearthly labyrinth. Conspirators believe Theseus can be the hero they need, who can end the mad king's bloody reign… but no one on this world has ever encountered anything like the savage minotaur.
Chris Pasetto, Christian Cantamessa (Red Dead Redemption) and Lukas Ketner (WITCH DOCTOR) reinvent the most fearsome beast in all of mythology with this horrific tale of heroism.