The time has come for us to finally announce our April 2017 slate of comics! With that comes a brand new OUTCAST! After last month's issue's insane ending, we can't wait to see what's in store for Kyle and the gang. Get a sneak peek below and let us know your predictions for the series in the comments.
---
OUTCAST BY KIRKMAN & AZACETA #27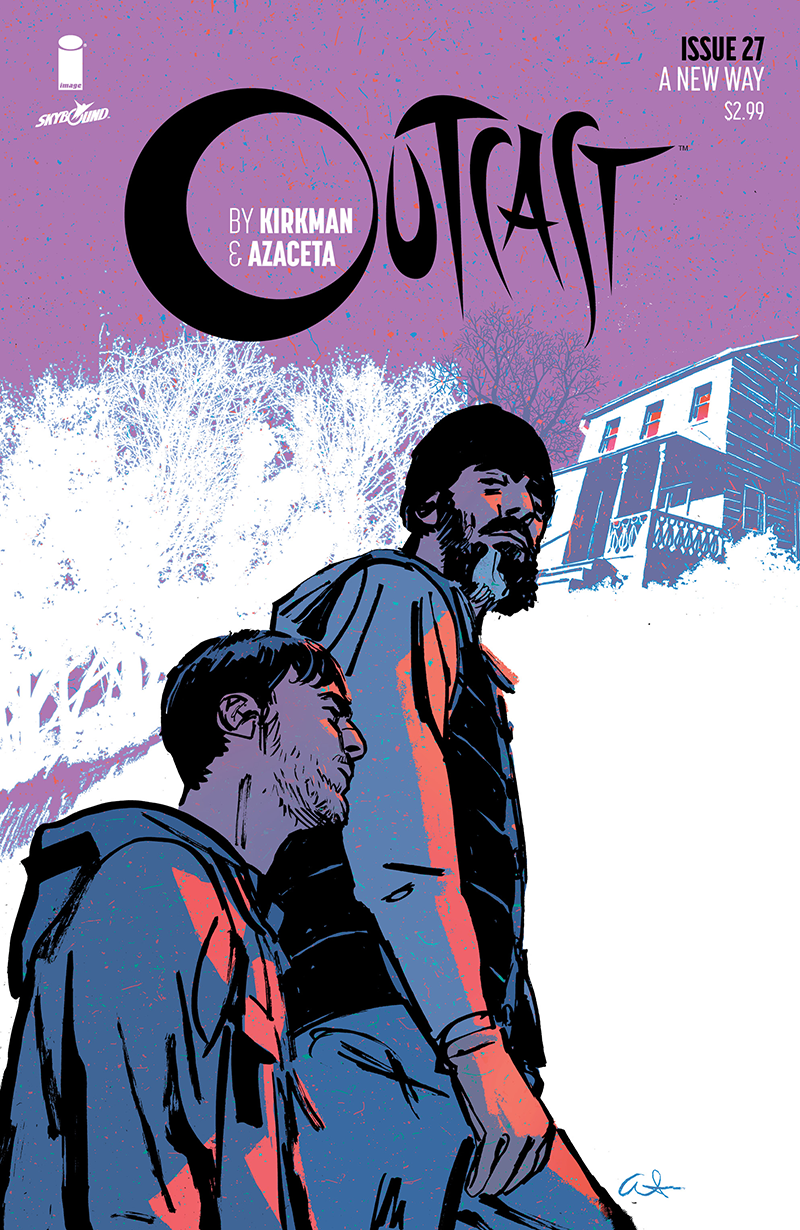 STORY: ROBERT KIRKMAN
ART / COVER: PAUL AZACETA & ELIZABETH BREITWEISER
APRIL 26
32 PAGES | Full Color | Mature | $2.99
"A NEW WAY"
Kyle is taken on a journey to find answers, and along the way is forced to use his newly honed abilities. The evil around him is growing stronger–causing Reverend Anderson to seek out new allies.