It's another new month filled with more amazing comics than you can shake a stick at. Not sure why you'd be shaking a stick at comics, but we digress. We've submitted our April books for retailers to check out/order and that means we're sharing them with you too. Which books are you most looking forward too? Let us know in the comments below!
---
REDNECK #1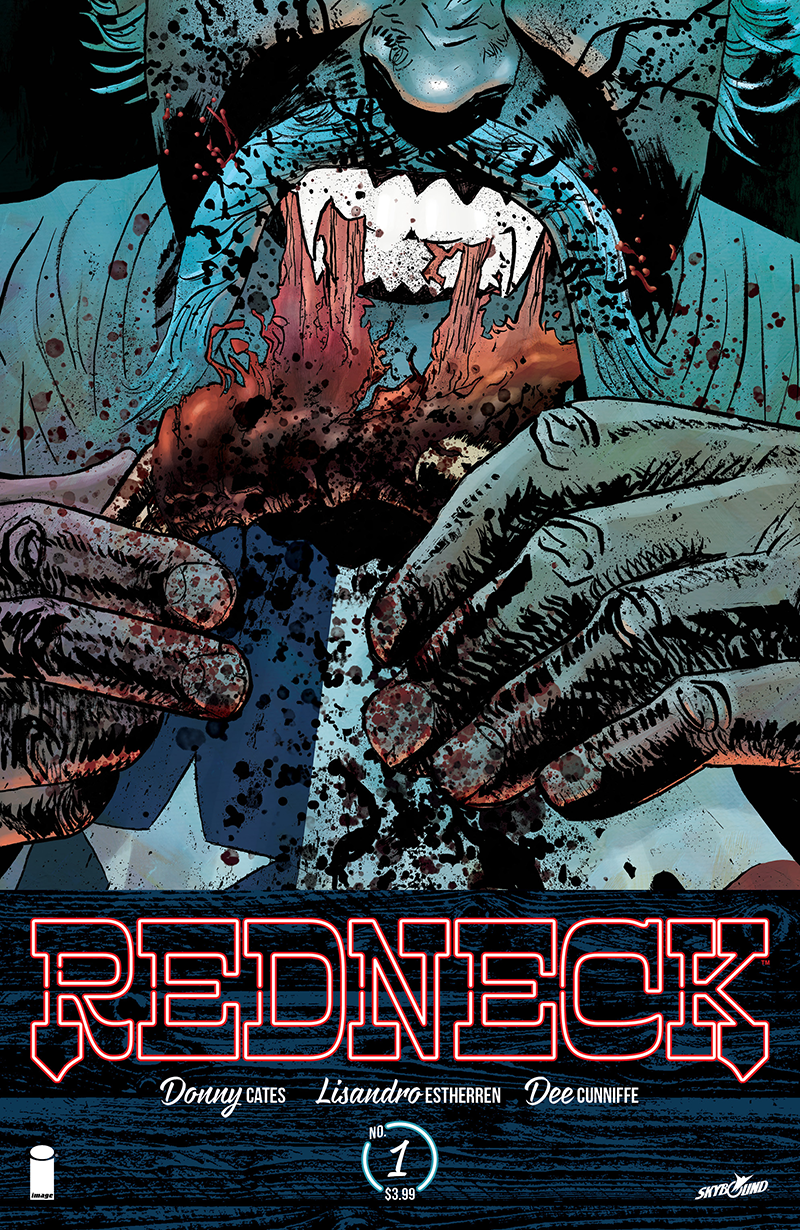 STORY: DONNY CATES
ART/COVER: LISANDRO ESTHERREN & DEE CUNNIFFE
APRIL 19
32 PAGES | Full Color | Mature | $3.99
The Bowmans are VAMPIRES who have quietly run the local barbecue joint in their small town for years, living off cow's blood. Their peaceful coexistence ends as generations of hate, fear and bad blood bubble to the surface–making it impossible to separate man from monster!
Critically-acclaimed writer DONNY CATES (God Country) and artist LISANDRO ESTHERREN serve up the tale of a DIFFERENT kind of family just trying to get by, deep in the heart of Texas.
---
BIRTHRIGHT #24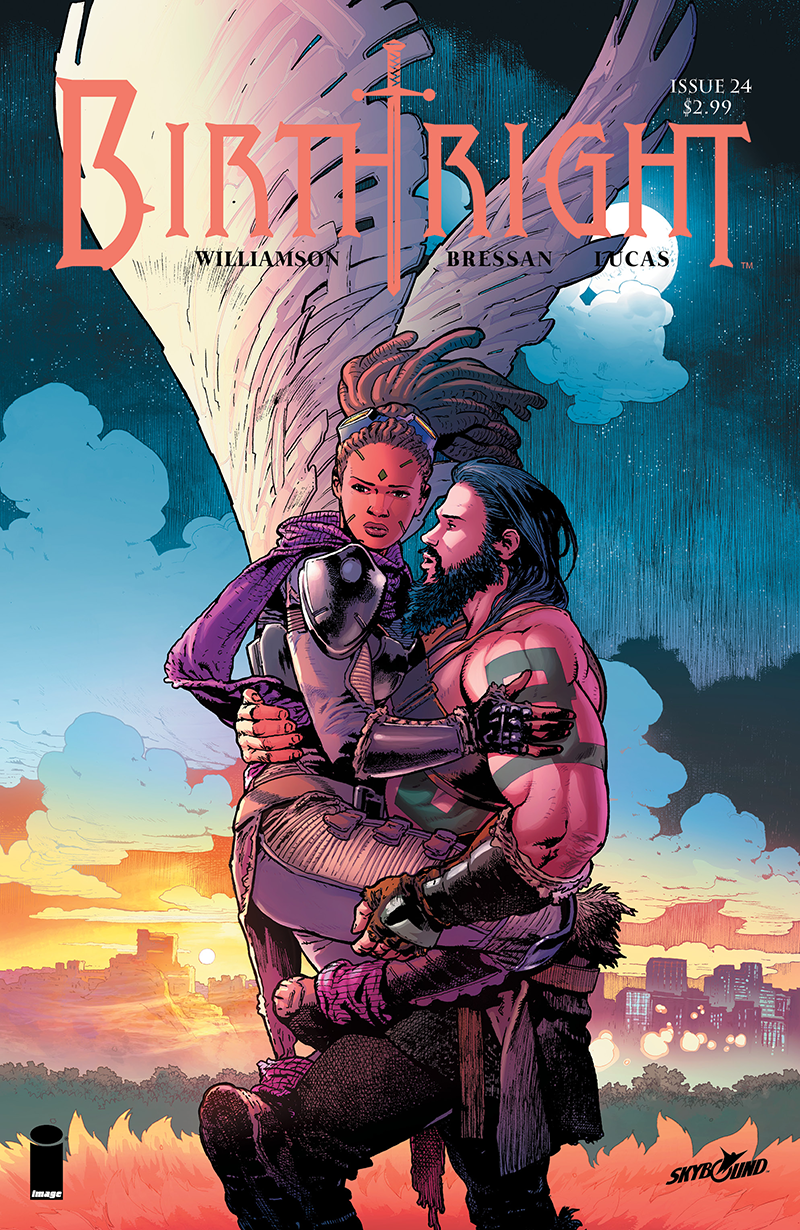 STORY: JOSHUA WILLIAMSON
ART/COVER: ANDREI BRESSAN & ADRIANO LUCAS
APRIL 12
32 PAGES | Full Color | Mature | $2.99
The storied love between Mikey and Rya hits a major turning point, leading into our #25 anniversary issue!
---
EXTREMITY #2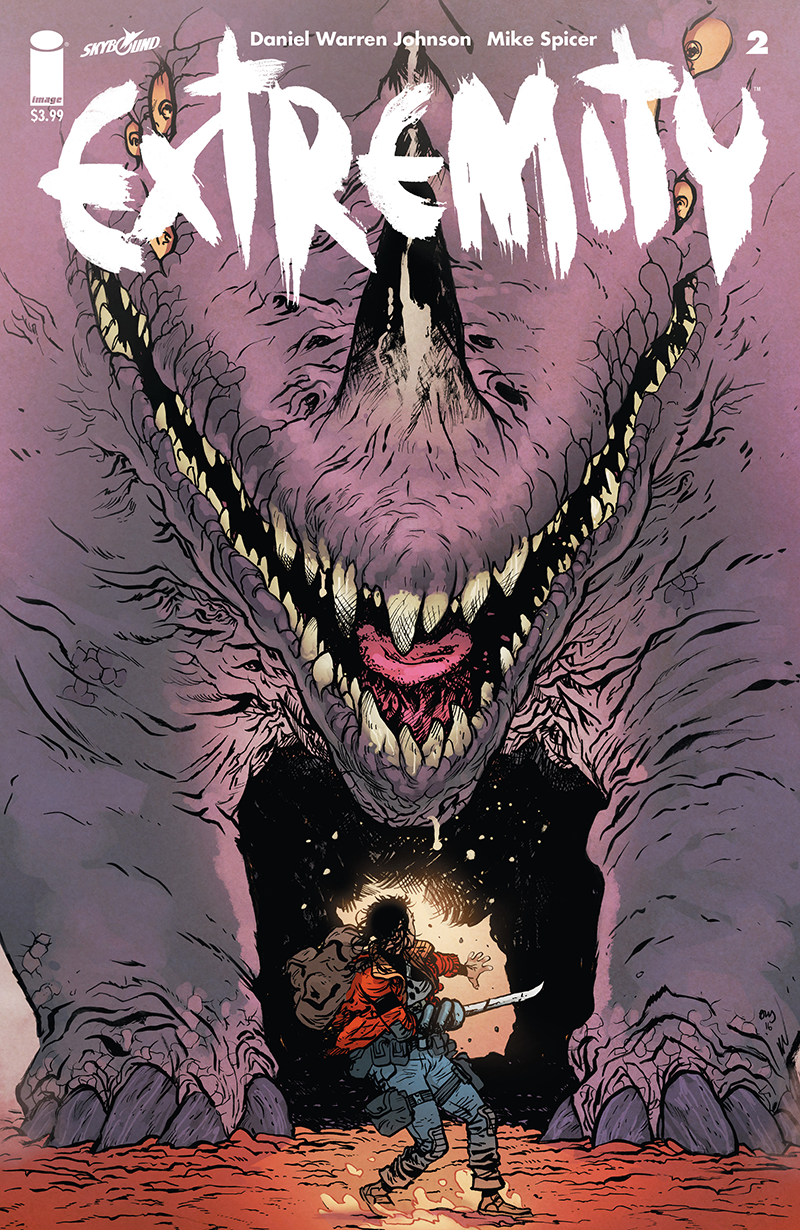 STORY/ART/COVER: DANIEL WARREN JOHNSON
COLOR: MIKE SPICER
APRIL 5
32 PAGES | Full Color | Teen+ | $3.99
Thea has taken her first step toward vengeance against the Paznina warlords who ruined her family. But this world offers more than vengeance as she discovers a new ally in the wreckage of the Rising Plains.
---
GREEN VALLEY #7 (of 9)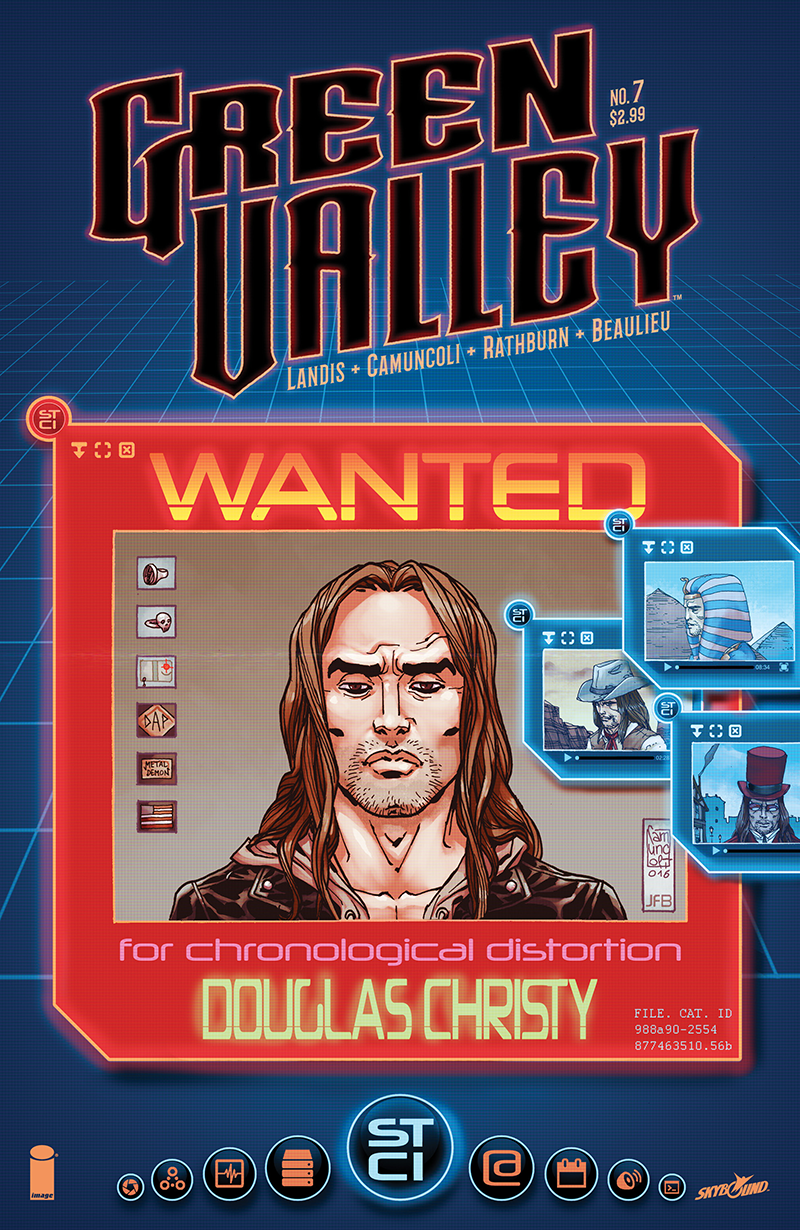 STORY: MAX LANDIS
ART / COVER: GIUSEPPE CAMUNCOLI, CLIFF RATHBURN & JEAN-FRANCOIS BEAULIEU
APRIL 12
32 PAGES/ Full Color/ Teen+ | $2.99
"WANTED: DOUGLAS CHRISTY"
The Knights of Kelodia ride as one! Crush evil wherever it stands! To hell with dragons! To hell with wizards! Freedom for Green Valley!
---
HORIZON #10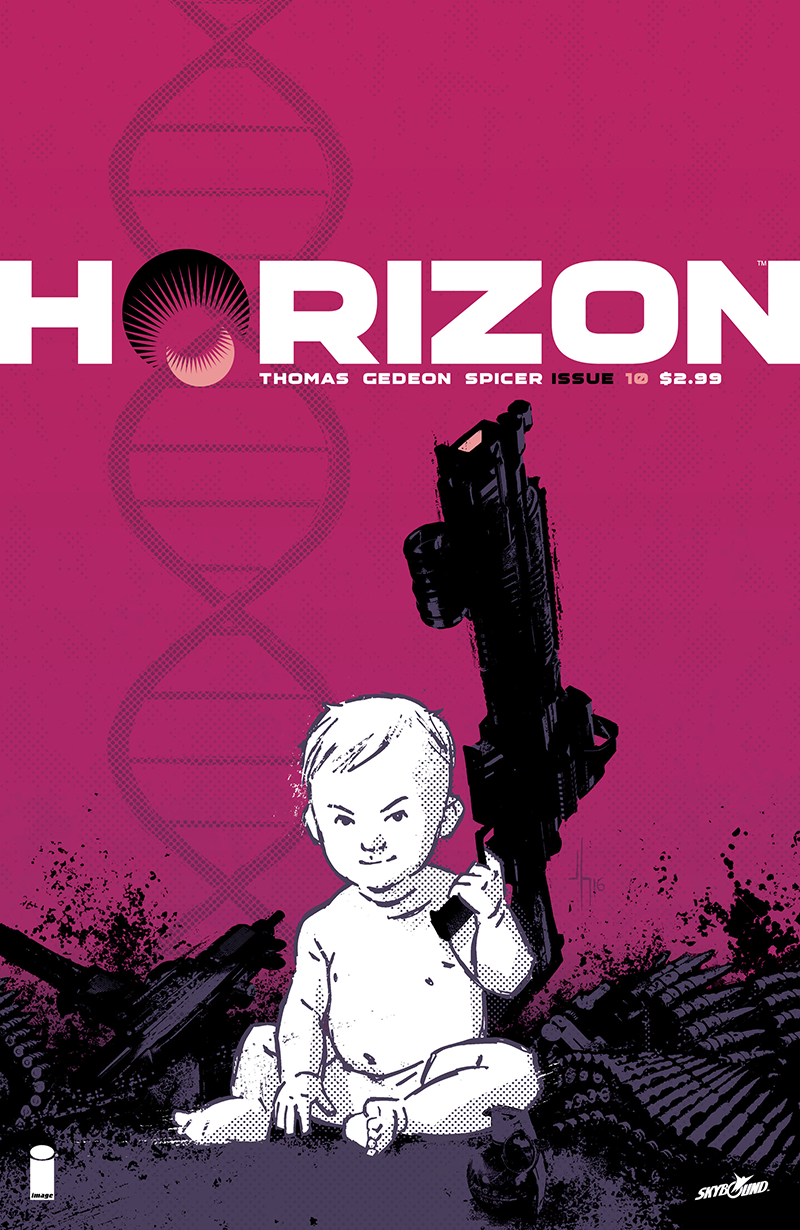 STORY: BRANDON THOMAS
ART: JUAN GEDEON & MIKE SPICER
COVER: JASON HOWARD
APRIL 19
32 PAGES | Full Color | Mature | $2.99
"BEDFELLOWS"
Finn trains with a secret human ally… while Sherrie Davix delivers unholy punishment straight to Kepler's front door. Fall. Back.
---
INVINCIBLE #135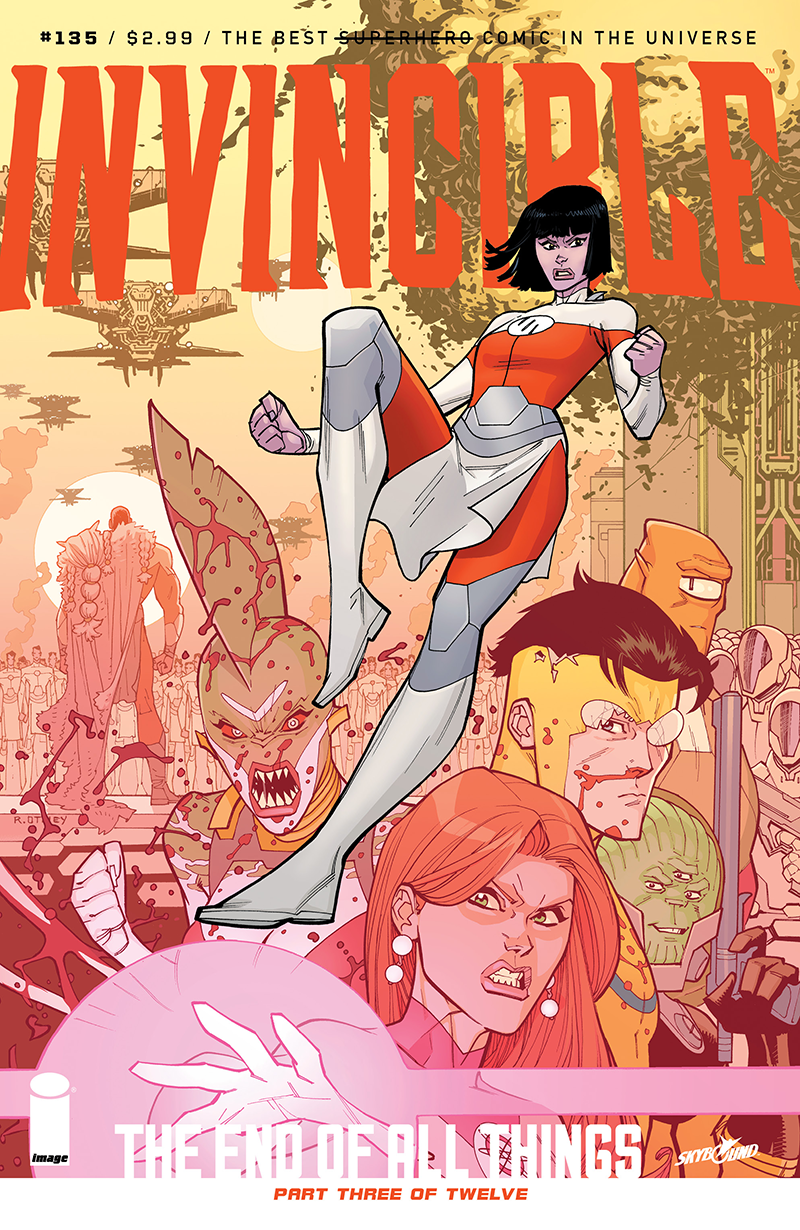 STORY: ROBERT KIRKMAN
ART/COVER: RYAN OTTLEY & NATHAN FAIRBAIRN
APRIL 19
32 PAGES | Full Color | Mature | $2.99
THE END OF ALL THINGS Part 3 of 12
The march to the end continues! War begins! Thragg and his forces continue to conquer world after world as they rebuild the Viltrum Empire. Mark and his allies launch an assault in the hopes of bringing a swift end to this conflict.
---
MANIFEST DESTINY #28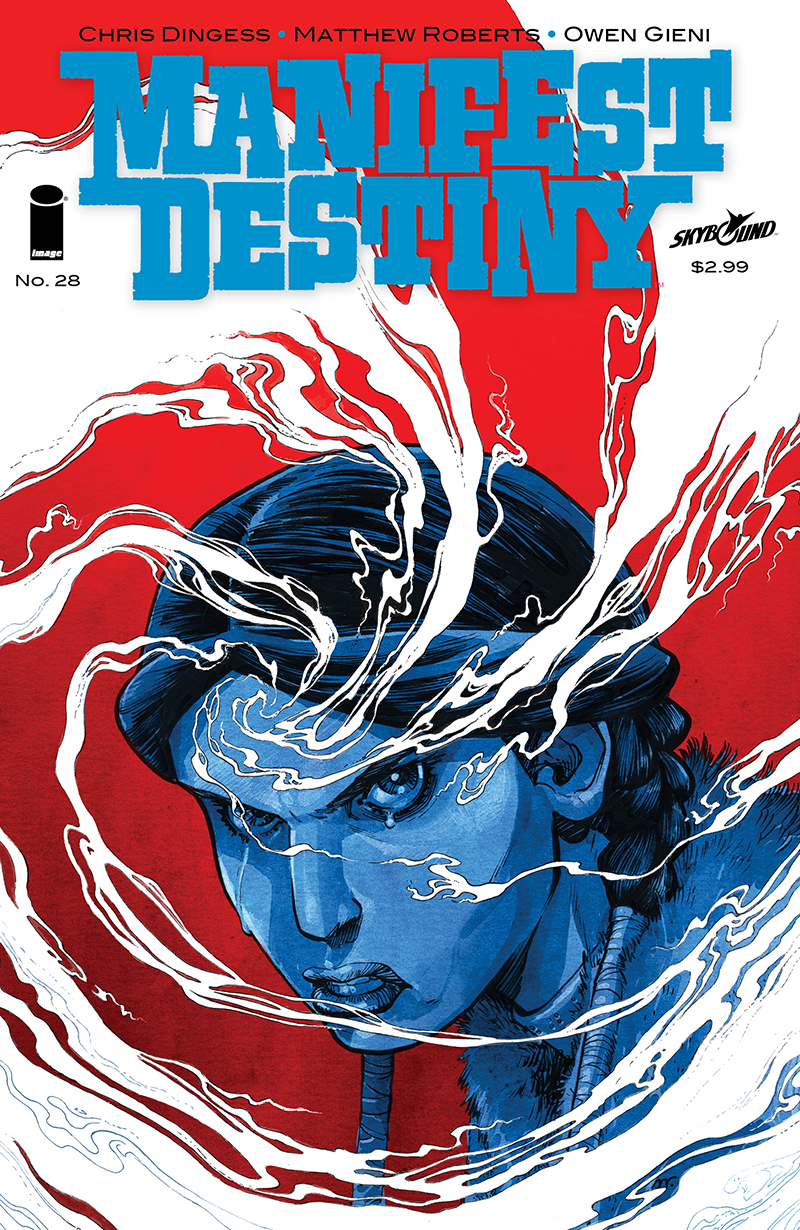 STORY: CHRIS DINGESS
ART/COVER: MATTHEW ROBERTS & OWEN GIENI
APRIL 19
32 PAGES | Full Color | Mature | $2.99
Sacagawea's long held mistrust of the white man manifests, as Lewis takes desperate measures to quell the chaos that has overtaken the fort.
---
OUTCAST BY KIRKMAN & AZACETA #27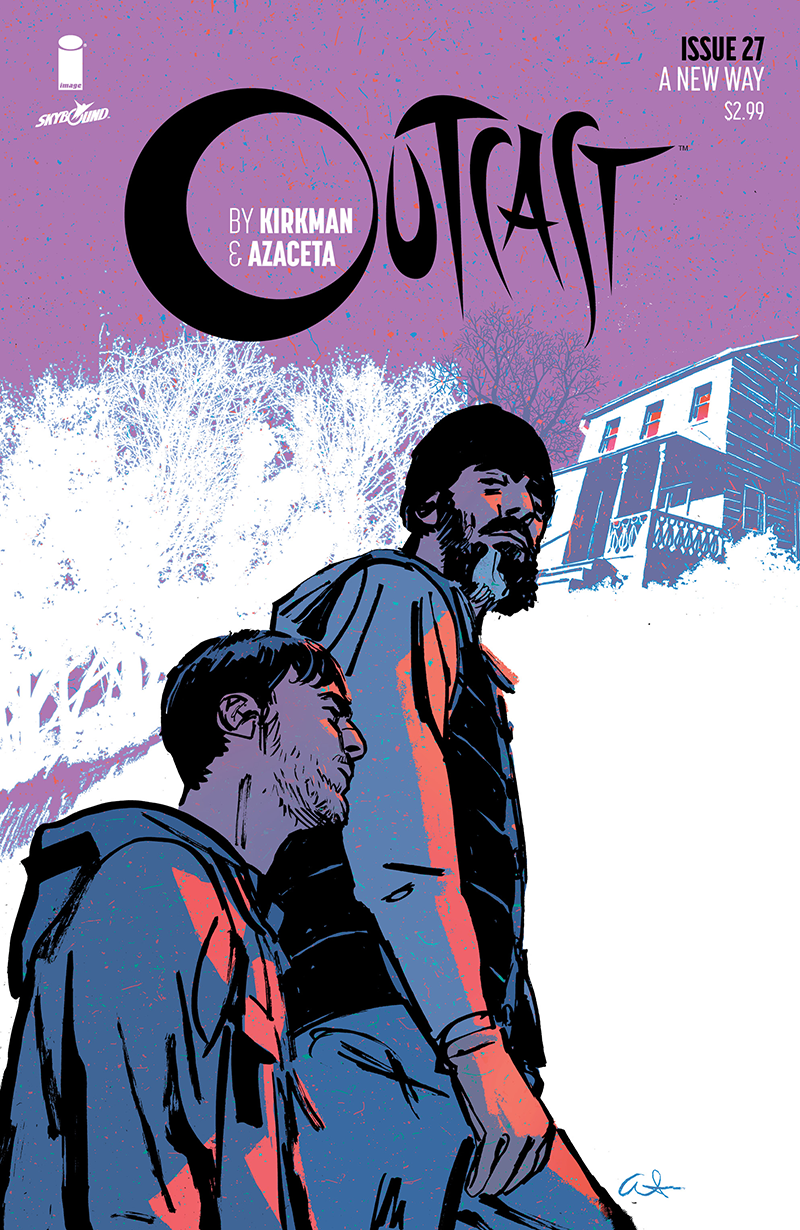 STORY: ROBERT KIRKMAN
ART / COVER: PAUL AZACETA & ELIZABETH BREITWEISER
APRIL 26
32 PAGES | Full Color | Mature | $2.99
"A NEW WAY"
Kyle is taken on a journey to find answers, and along the way is forced to use his newly honed abilities. The evil around him is growing stronger–causing Reverend Anderson to seek out new allies.
---
THE WALKING DEAD #166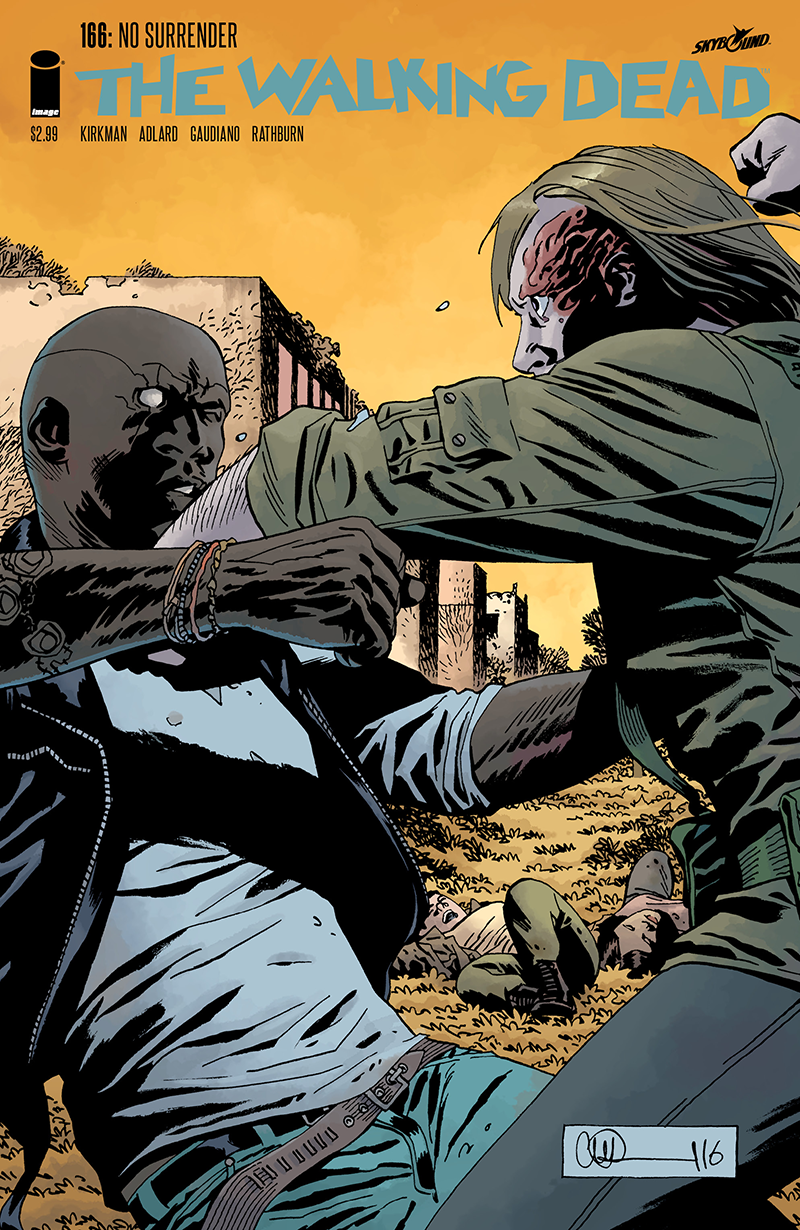 STORY: ROBERT KIRKMAN
ART: CHARLIE ADLARD, STEFANO GAUDIANO & CLIFF RATHBURN
COVER: CHARLIE ADLARD & DAVE STEWART
APRIL 5
32 PAGES | Black & White | Mature | $2.99
"NO SURRENDER"
Dwight must defend the ruins of Alexandria against the Saviors–but what exactly are they fighting over?