Hey gang! Hopefully you've ALREADY picked up MANIFEST DESTINY #25. If not, Manifest writer and our friend Chris Dingess has an open letter in the closing pages, addressing an issue that ideally wouldn't be an issue at all. We're happy to post the letter here for everyone.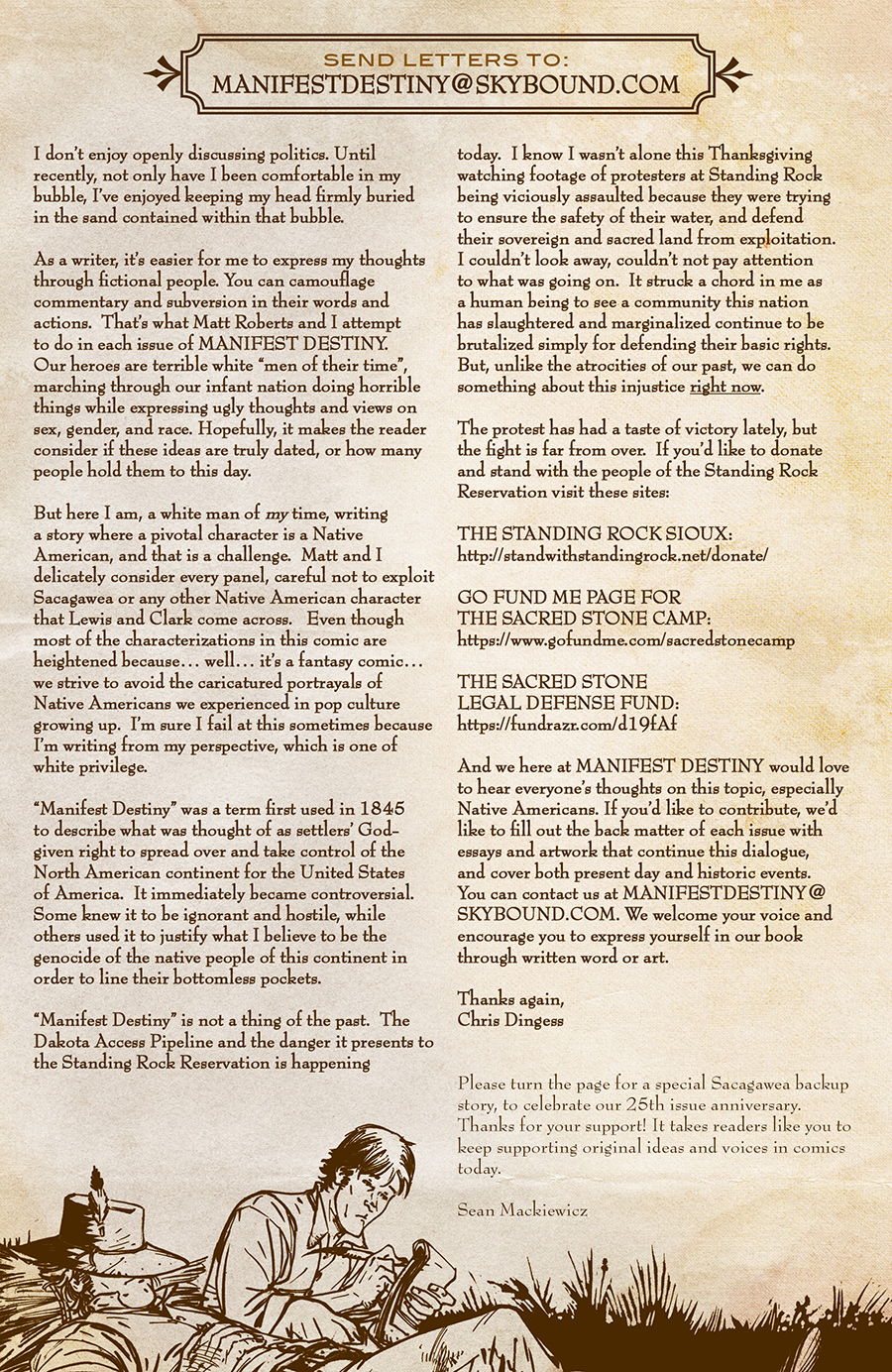 Here are those sites you see in the letter, for easy linking:
THE STANDING ROCK SIOUX:
http://standwithstandingrock.net/donate
GO FUND ME PAGE FOR THE SACRED STONE CAMP:
http://www.gofundme.com/sacredstonecamp
THE SACRED STONE LEGAL DEFENSE FUND:
https://fundrazr.com/d19fAf
If you'd like to contribute to the conversation, and have your words or art possibly printed in an upcoming issue, please reach out to us: manifestdestiny@skybound.com
Both Chris and series artist Matt Roberts are on Twitter. Give 'em a follow.