Hey it's almost new comic book day! This week we have the release of the first volume of REAVER!!! If you haven't checked this book out yet, you're in for a treat. It's like every genre blended into one violent, action-packed, fantasy wonderland. Seriously, give it a look if you haven't, fans have been loving it.
Get to your comic shop and stay safe out there!
---
REAVER VOL. 1: HELL'S HALF-DOZEN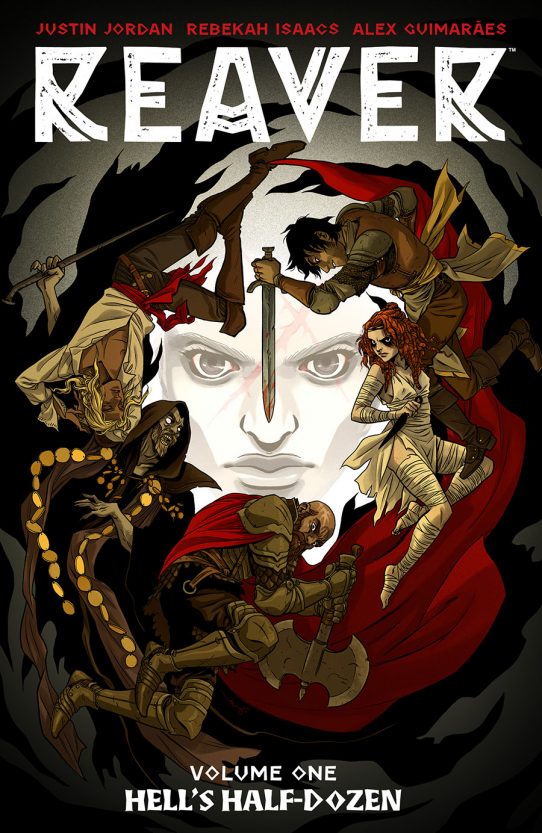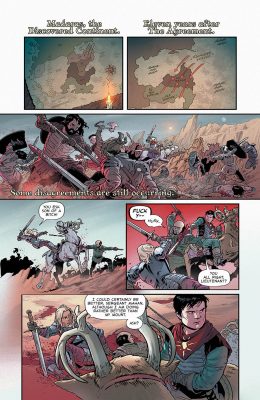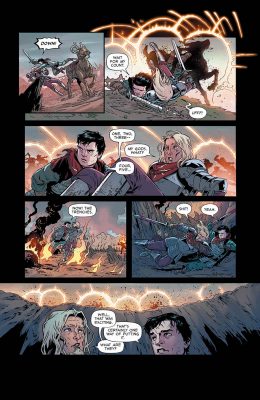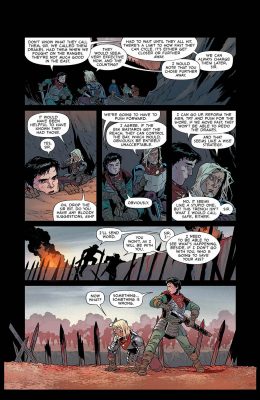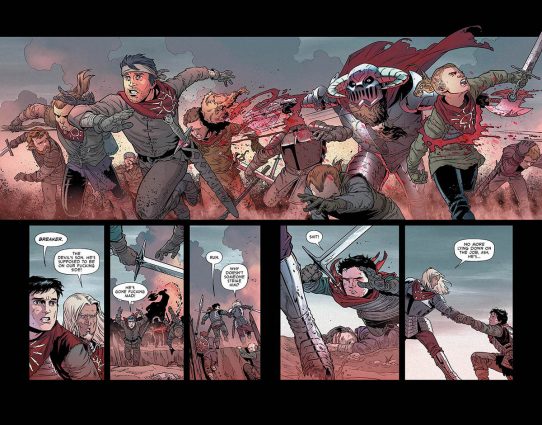 STORY: JUSTIN JORDAN
ART: REBEKAH ISAACS & ALEX GUIMARES
COVER: BECKY CLOONAN
FEBRUARY 12 | 136 PAGES | FULL COLOR | MATURE | $16.99
The continent of Madaras promised a new start for settlers… but 200 years after its discovery, the war rages on. Deep within this savage and untamed land, a darkness builds at The Anvil that must be stopped at all costs.
To do so, the Imperials assemble six of its most despicable prisoners–a turncoat, a skin eater, a sorcerer, his bodyguard, a serial killer, and the Devil's Son.
They are the only ones who can stop the end of the new world. They are Hell's Half-Dozen.
JUSTIN JORDAN (The Strange Talent of Luther Strode) and REBEKAH ISAACS (Buffy the Vampire Slayer) create a grim, dark fantasy comic for a post-Game of Thrones world. This is REAVER.
Collects REAVER #1-6.
FANTASY